Capturing Your Family's Oral History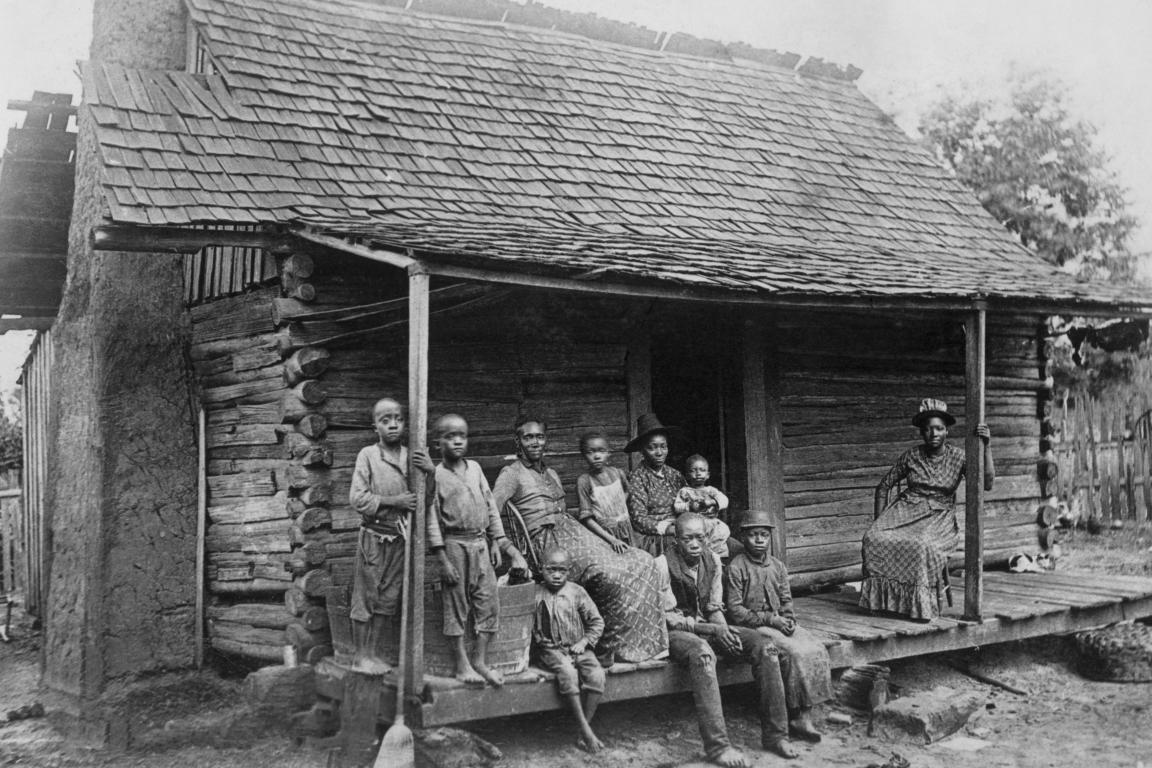 When an elder dies, a library burns to the ground.

African proverb
Oral History, or the practice of recording and preserving memories and experiences, enables us to capture the wisdom of our living libraries before they pass away and "burn to the ground." Unlike other methods of record keeping, oral histories provide a personal account of pivotal events from individuals who experienced them first hand.
This field of study evolved from the long African American oral tradition and from the the Works Progress Administration (WPA) interviews, which were part of President Franklin Roosevelt's, New Deal during the Great Depression. Thanks to the artists and writers employed through this program, readers today can relive the experiences of the last surviving individuals enslaved prior to the Civil War. Recently, oral historians have documented the memories of African Americans who experienced Jim Crow, racial violence, and the Civil Rights era.
Having these recorded accounts provides an important perspective and context which enriches our understanding of African American history and culture. However, you don't have to work at the Smithsonian to preserve history.
Consider the following:
Can you identify everyone in your family photo albums?
Do you know how your grandparents met?
Did your parents or grandparents participate in the Great Migration?
How do members of your family feel about living through the inauguration of the first African American President, the Black Lives Matter movement, and the coronavirus pandemic?
 If you don't know the answer to any of these questions, performing an oral history is a great way to learn and preserve your family's experiences for future generations.
To begin, you must first understand that oral history is about relationships. Take time to plan the details of your oral history, so that during your recording you can build rapport with the individuals you plan to interview. One way to do this is to conduct a preliminary interview as part of your research. Use this time not only to discuss logistics, but to have a conversation about the timeline of the narrator's life and prepare them for questions you'd like to ask. If you can, examine family photos and other artifacts.
A good deal of preparation went into the oral history for veteran Edward Theodore Taylor, excerpted below. I researched the Korean War and learned about the integration of the armed services prior to our interview. I also spent time with members of Mr. Taylor's family to gain more insight before developing interview questions. This forethought and planning allowed me to create a powerful moment we were fortunate enough to capture on film.
The recording (which can be viewed in its entirety here) gave NMAAHC Museum Specialist, Tulani Salahu-Din, the opportunity to reflect on Taylor's life and experiences. "The oral history interview with my father Edward T. Taylor captures the stories he used to tell my siblings and me growing up in our home on Maryland's Eastern Shore," she said. "The joy of being part of a large family in a rural community, the horrors of brutal combat in Korea, degrading acts of racism throughout his life, and his bountiful love of fatherhood and teaching--these stories help sustain my enduring and loving memories of my father, and now, through his oral history, they add to the symphony of voices of everyday African Americans whose extraordinary lives inspire and instruct us on our own journeys. That's the binding legacy they leave for their families and the world."
During your recording session, always remember that the oral history interview is a sacred space, based upon trust and a mutual understanding. Your narrator (in this case, your elder or family member) is an authority on their own life. Your role is to engage with them and get clarity into their experience.
To learn more, please visit our Oral History Initiative Page. If you are interested in recording an oral history for your family, download our Oral History checklist below and get started! We all have a responsibility to pass these stories on to the next generation.