The Black Power Era
Civil Rights and the Vietnam War Era
Apr 18, 2017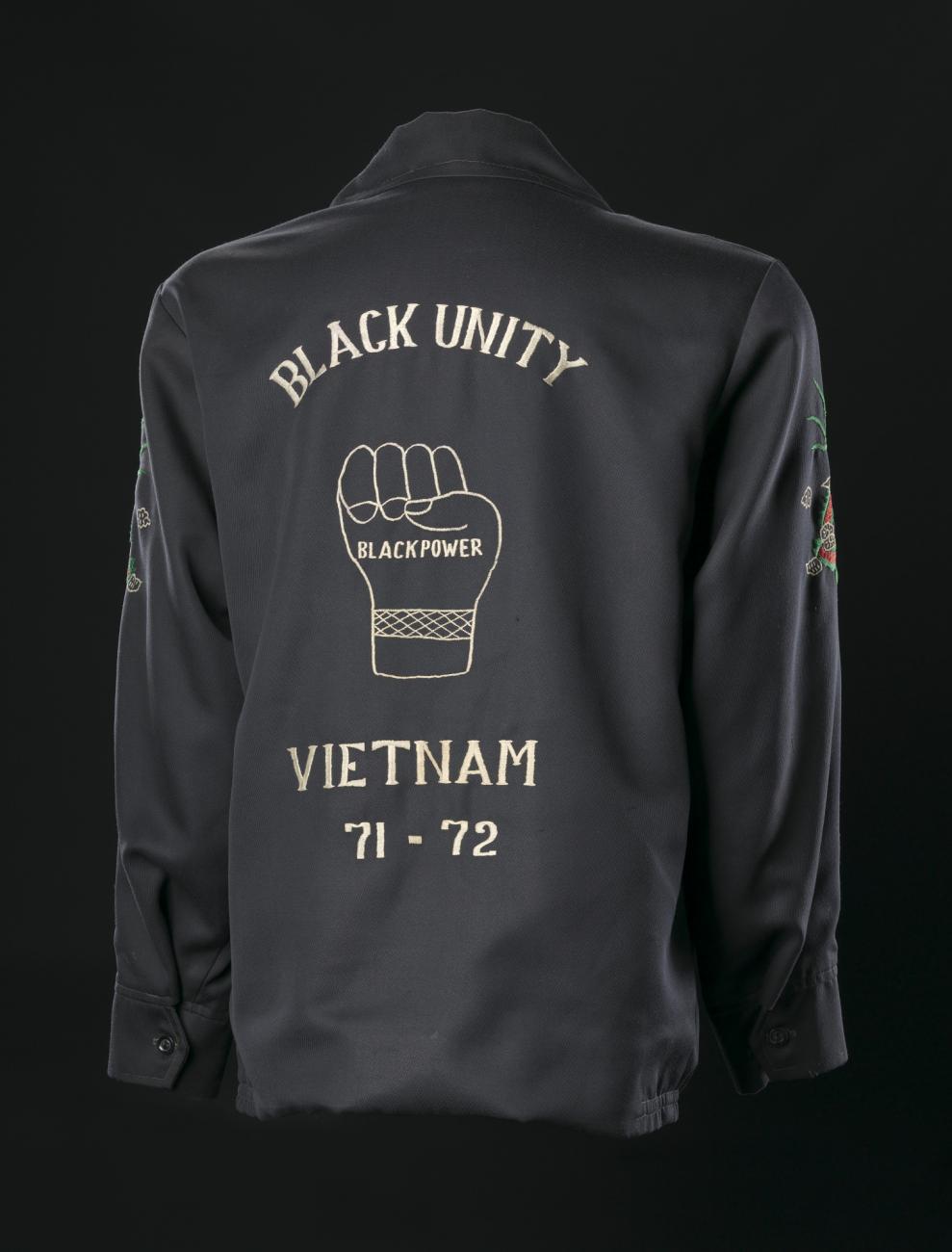 Americans faced two transformational issues in the 1960s, civil rights and the Vietnam War. This soldier's personalized tour jacket expresses the owner's pride in service to his country and dedication to the Black Power movement.
The clenched fist embroidered on the jacket's back includes a bracelet on the wrist. This was the kind of bracelet soldiers commonly made from extra boot laces. It was a symbol of the Mau Mau, a Black Nationalist organization of soldiers in Vietnam. The Mau Mau took their name from a revolutionary group opposed to British colonial rule in Kenya during the 1950s.
Soldiers often bought a jacket from one of the numerous embroidery shops on Okinawa, a Japanese island nearly 1,800 miles north of Saigon. Okinawa is the site of numerous U. S. military bases and thousands of soldiers were sent there for "R&R"—rest and recuperation—from Vietnam.
---
Download our mobile app for more stories celebrating Military Appreciation Month
The Mobile Stories app is a complement to your Museum visit and a way to discover some of the many stories found in our collection. The app features highlighted objects from the collection, multimedia and augmented reality features to enhance your Museum experience, and new stories exploring our inaugural exhibitions.