Musical Crossroads
Don Moser's Voodoo Guitar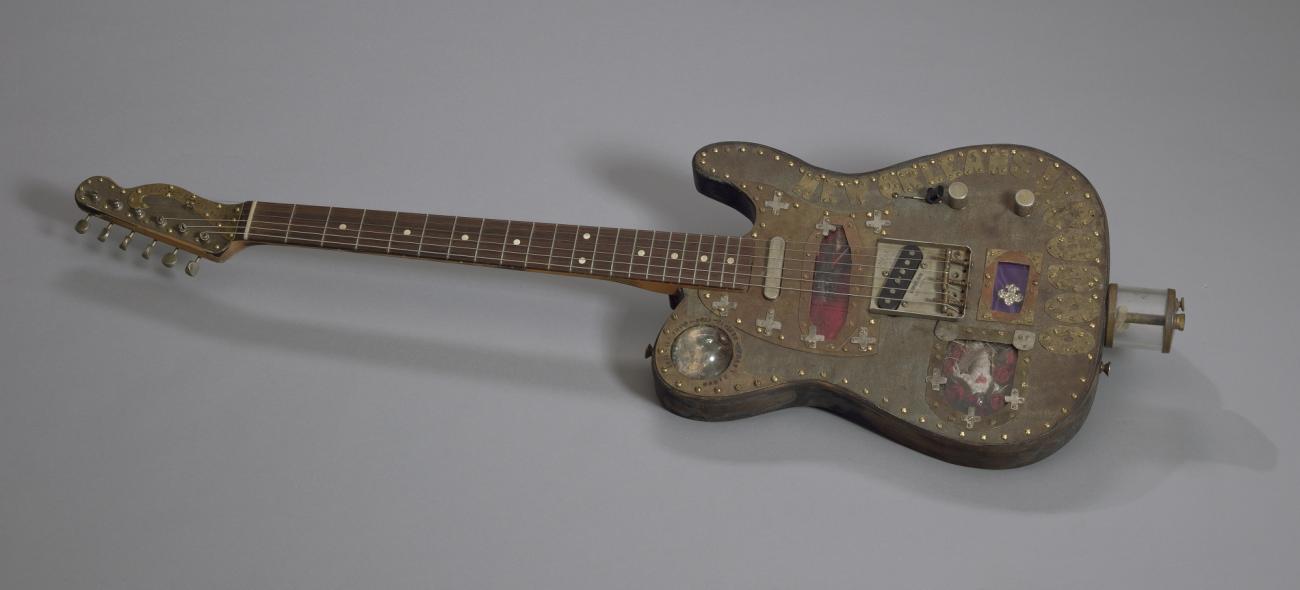 Don Moser, a professional musician and artist from Louisiana, built this Voodoo Guitar from the debris left behind by Hurricane Katrina in 2005. Seeing the damage the storm had inflicted upon the personal effects of New Orleans residents, including many of their musical instruments, Moser salvaged some of the damaged guitars and collected an array of odd items from around the city to bring the old instruments back to life.
In rebuilding the guitars, Moser said, "I wanted to give people a peek inside the supernatural world as it exists in the South. I also wanted to continue celebrating African American traditional folk music." The guitar is constructed primarily of copper, brass, and tin debris, and decorated with an assortment of symbolic materials including a crystal ball with a picture of Marie Laveau, Voodoo Queen of New Orleans. It symbolically reflects the artistry of New Orleans musicians and a community's resilience against adversity.
A gold-colored metal plaque at the base of the neck is engraved with the following text:
KATRINA / YOU THOUGHT / YOU COULD KEEP / THE OL BIG EASY / DOWN BUT WE / STILL HEAR OUR / BRASS BANDS / BLOWIN OH WHAT/ A BEAUTIFUL / SOUND.