Transatlantic Commuter
Escape From America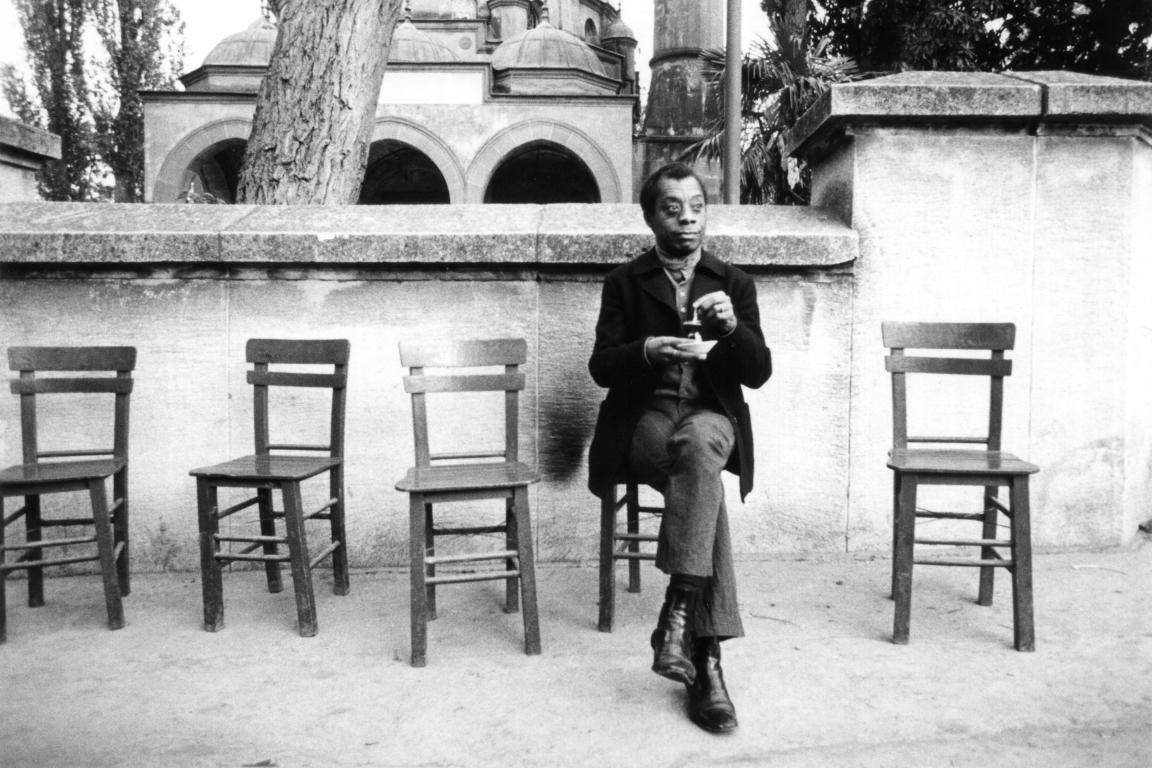 In the early 1940s, after struggling financially in Harlem and Greenwich Village for several years, James Baldwin found friends and mentors in the painter Beauford Delaney and writer Richard Wright. Both saw Baldwin's extreme authorial talent and ability to speak frankly and deeply about race. Wright helped nurture the young author and encouraged him to keep working on his first novel, Go Tell It On The Mountain. In 1948, Wright helped Baldwin secure a fellowship for writing that novel. The financial support meant more than just the chance to work unencumbered—it enabled him to escape from United States racism and homophobia.
In November 1948, Baldwin gave his mother a large part of his fellowship stipend and used the rest to relocate to Paris. Twenty-four years old, primarily alone, speaking only English, and having only forty dollars in his pocket and nothing in the bank, Baldwin found himself living in post-war Paris. He loved discovering the city. In July of 1961, in the essay "The New Lost Generation" published in Esquire, he fondly recalls "the days when we walked through Les Halles singing, loving every inch of France and loving each other ... the jam sessions in Pigalle, and our stories about the whores there ... the nights spent smoking hashish in the Arab cafés, the morning which found us telling dirty stories, true stories, sad and earnest stories, in grey workingmen's cafés."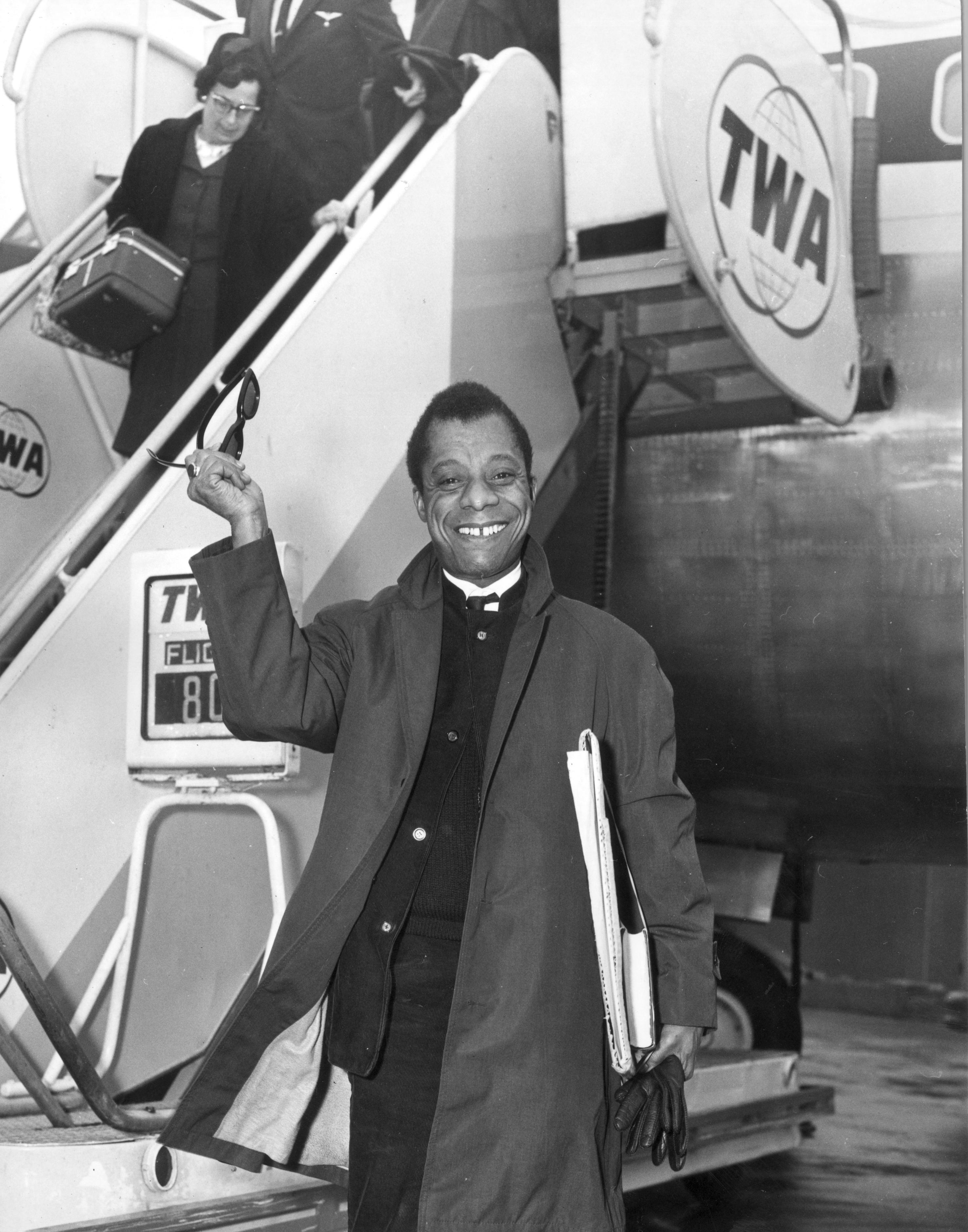 In the 1955 Commentary article "Equal in Paris," Baldwin states that he lived in series of cheap hotels throughout the city, moving between what he called "those enormous dark, cold, and hideous establishments in which Paris abounds." Every morning he fled these dreary hotels in favor of French cafés, where he wrote and could stay warm. "As soon as I was out of bed, I hopefully took notebook and fountain pen off to the upstairs room of the [Café de] Flore, where I consumed rather a lot of coffee and, as evening approached, rather a lot of alcohol." In the posh environments of Saint-Germain-des-Pres, Baldwin's poverty often made his presence difficult.
Spending so much time in restaurants and bars was an expensive way to engage with his writing. Baldwin's stipend had not carried him far in Paris. He soon found the unpaid bills and the prospect of free loading off wealthier acquaintances "humiliating." To support himself, he worked several odd jobs throughout the city, including office assistant for an American attorney living in Paris. Fundamentally, however, the Parisian café scene sustained his work and allowed Baldwin to thrive both socially and professionally as he got to know French intellectuals and artists.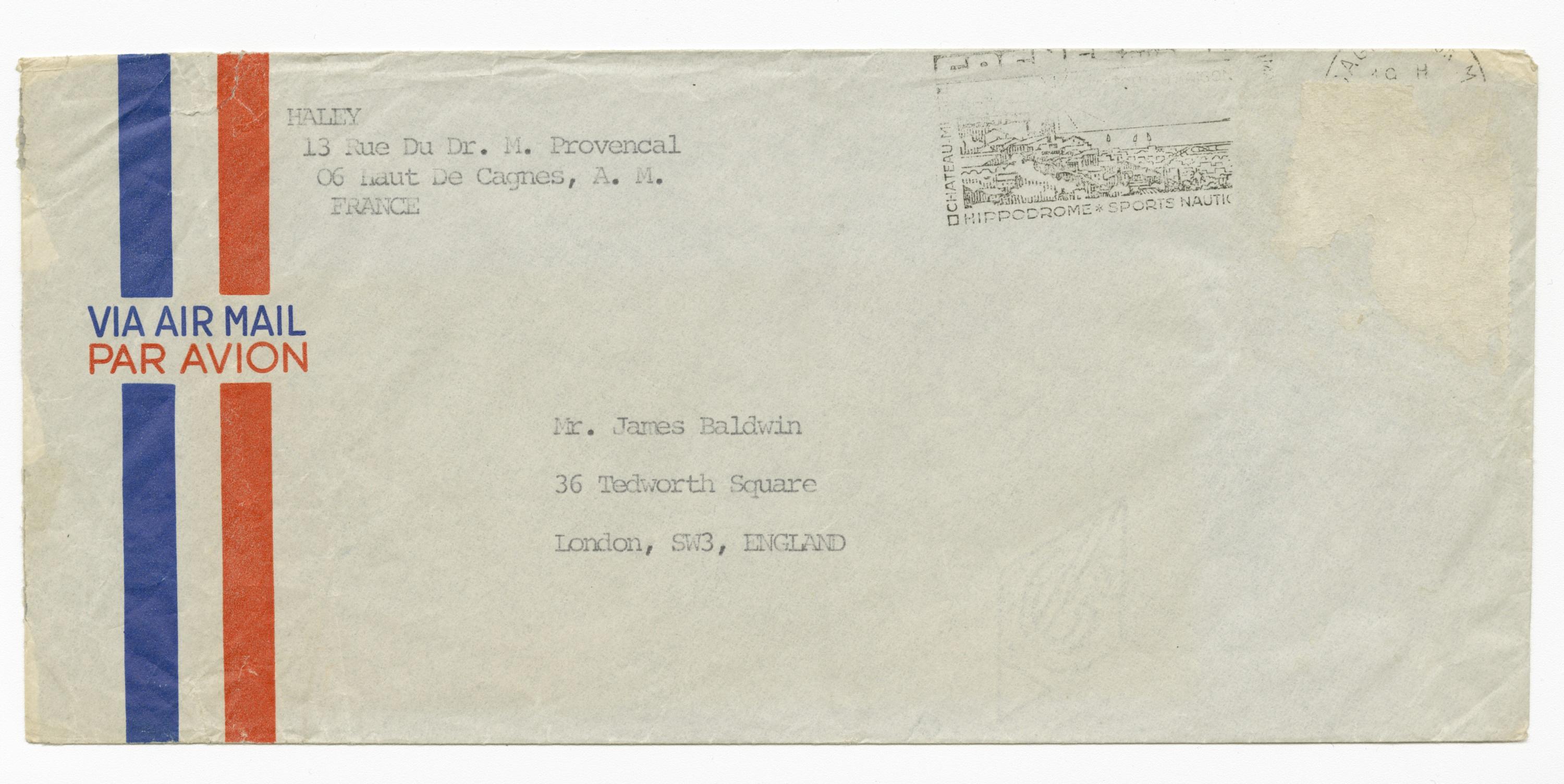 A year after settling into Paris, Baldwin met Lucien Happersberger. A painter from Switzerland, Happersberger was only seventeen at the time, eight years Baldwin's junior. But the pair quickly became close friends and lovers. Their interracial and same sex love affair was less of a taboo in Paris than it would have been in Harlem or anywhere else in the U.S. As Baldwin conveyed in Commentary, "in Paris, I didn't feel socially attacked, but relaxed, and that allowed me to be loved."
Happersberger became the love of Baldwin's life. He invited Baldwin to Switzerland to stay in his family's small chalet so he could concentrate on finishing Go Tell It On The Mountain. It was in this wintry, isolated village in the Alps that Baldwin finally completed the novel he had begun back in Harlem many years before. Even though their romance was short-lived and Happersberger eventually married in 1964, he remained the love of Baldwin's life and a lifelong friend. That same year, Happersberger's wife, American actress Diana Sands, played Juanita in the original production of Baldwin's play Blues for Mister Charlie at the American National Theater and Academy (ANTA) in New York. As Baldwin's health faded and he neared death, Happersberger was at Baldwin's side. Journalist Quincy Troupe recalled him carrying a "birdlike" and "frail" Baldwin to bed.
Baldwin's experience in France, his first home away from home, was not all positive. He had left the U.S., in part, because of racially-based social inequities, with the system of justice being a chief culprit among them. He knew that, like so many other black men, he could end up going to prison. Although France offered him protection and allowed his talent to flourish, its justice system also proved to be, in Baldwin's words, "outmoded, exasperating, completely impersonal, and very often cruel." Unfortunately, Baldwin had experienced that system firsthand.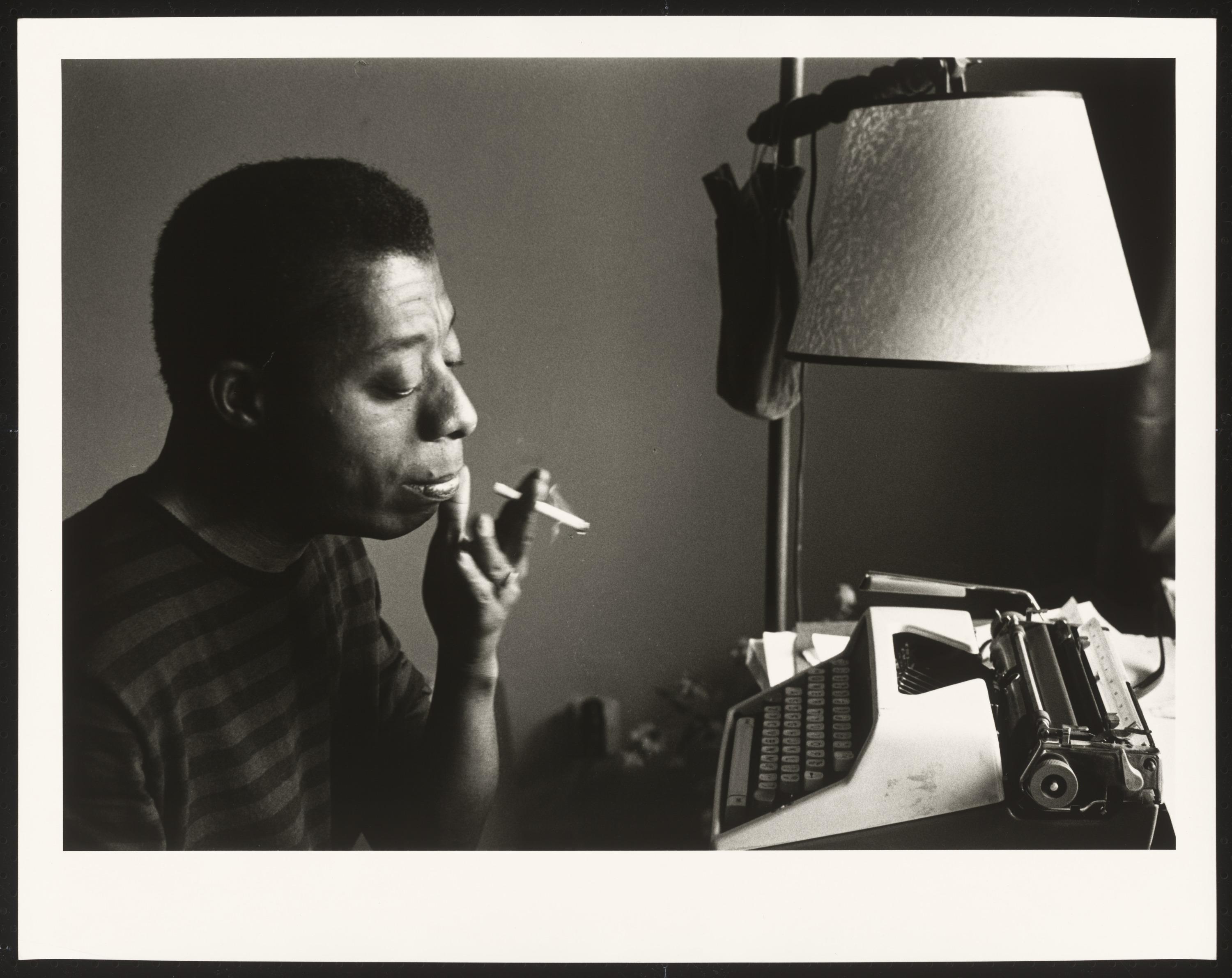 Having avoided incarceration in the U.S., Baldwin found himself, paradoxically, confined to a Parisian jail. On the evening of December 19, 1949, Baldwin was arrested for the first time in his life and charged with theft of a hotel sheet. A fellow New Yorker, whom he had recently met and who stayed with him, had taken a sheet from a hotel, where he had stayed before, as a form of protest against the disgusting conditions at that hotel. Neither of them realized that taking a bed sheet was a serious crime in Paris until they were escorted from their hotel by two police officers. As he describes in the essay, "Equal in Paris," they were placed in a cell, "which rather resembled a chicken coop" and was too small to allow them "either to sit or lie down." The next day the men were asked to give their statements, which were transcribed in French. Though Baldwin had not mastered written French, he was forced to sign the document, his request to speak to a lawyer or the American embassy denied. Baldwin was charged as an accessory, finger-printed, and photographed.
Although the charge of theft and Baldwin's association with it sounded serious, the situation was petty. Baldwin's only offense was that he borrowed the stolen sheet to replace his own soiled bedding. When the police came by to investigate the hotel's missing property and found the item in question on Baldwin's bed, both he and his new acquaintance were arrested. Despite this foolhardy sounding story, and the ultimate dismissal of all charges, Baldwin spent eight days in prison. Cold, hungry, uncertain of the language or the French criminal justice system, Baldwin felt this was the lowest point of his life; it made him question his decision to leave the U.S. Despite this harrowing ordeal over Christmas of 1949, Baldwin felt that going to Europe was "the greatest direction of [his] life."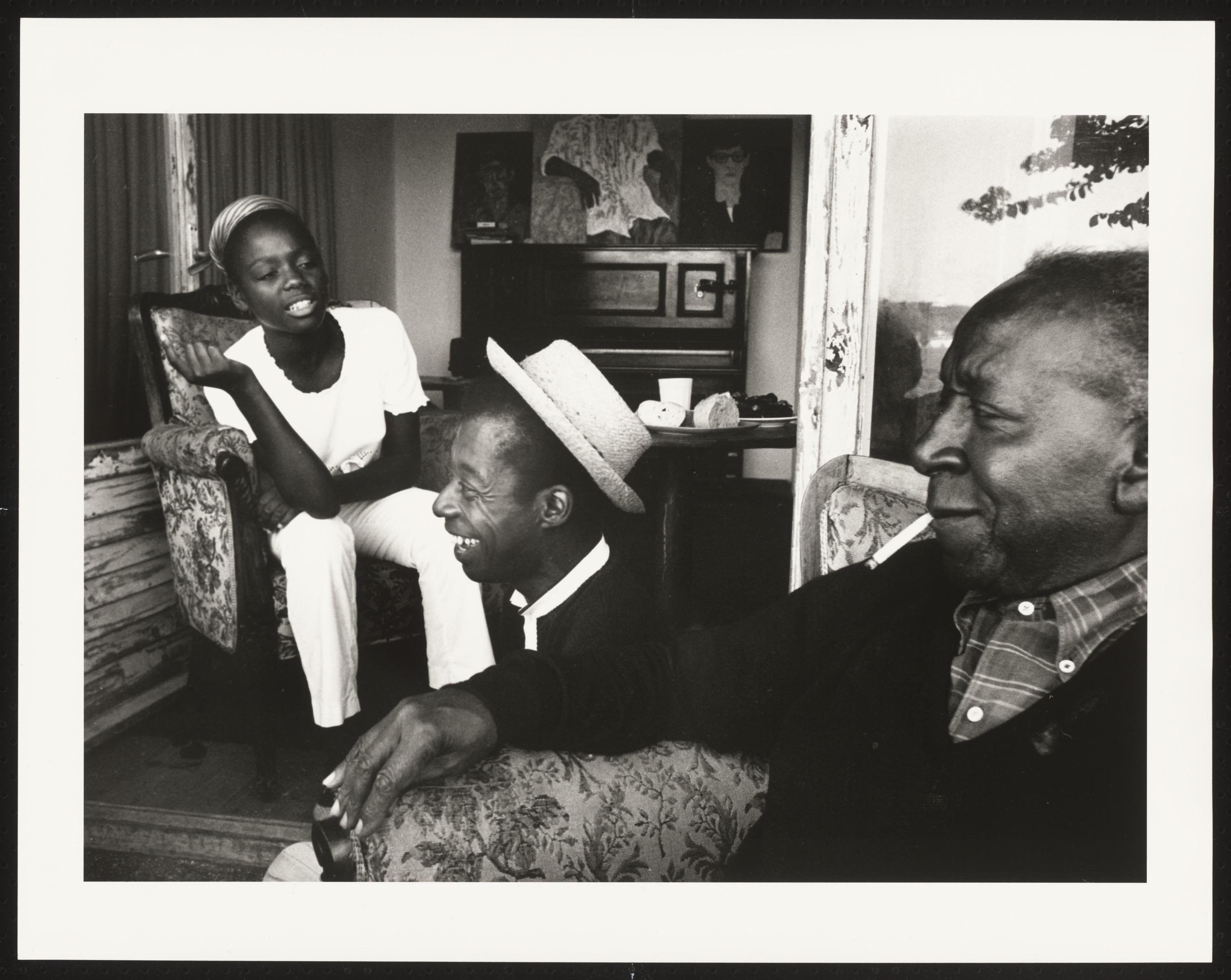 Once he relocated to Paris, Baldwin became a world citizen. He traveled all over Europe, especially France, Turkey, Switzerland, and England. He went several times to Puerto Rico, and visited Israel, Senegal, the Soviet Union, and many other places. Just as had been the case with his initial stay in Paris, Baldwin felt that his time abroad helped heal the wounds inflicted by the discrimination he felt at home and nurtured his focus on the complexities of human experience.