Many Lenses
An Evolution of Expression
Sundance Star Quilt
Quilting is a tradition that crosses cultures, genders, and eras. Although American Indian quilts are among the National Museum of the American Indian's most prized collections, Kendra Greendeer (National Museum of the American Indian) explains that for Lakota women, quilting first became part of community life on the reservations.
The long rich history of quilting is not limited to women's participation, but as textile curator Madelyn Shaw (National Museum of American History) notes, quilting was one of the few outlets available and acceptable for women's creativity. For African American quilters, as curators Elaine Nichols and Joanne Hyppolite (National Museum of African American History and Culture) reveal, quilting evolved to include a variety of styles and symbols enriched by the blending of cultural traditions.
Emblems of Identity
Kendra Greendeer, Curatorial Resident, NMAI
This quilt was created by Grace Zimiga, a member of the Lakota tribe from the Standing Rock Reservation in the Dakotas. The Lakota embraced the Star quilt—other communities call it the Morning Star, Star of Bethlehem, or Lone Star—because it brings together a new art form and a traditional design. An earlier pattern of diamonds arranged as a sunburst was used to decorate buffalo robes.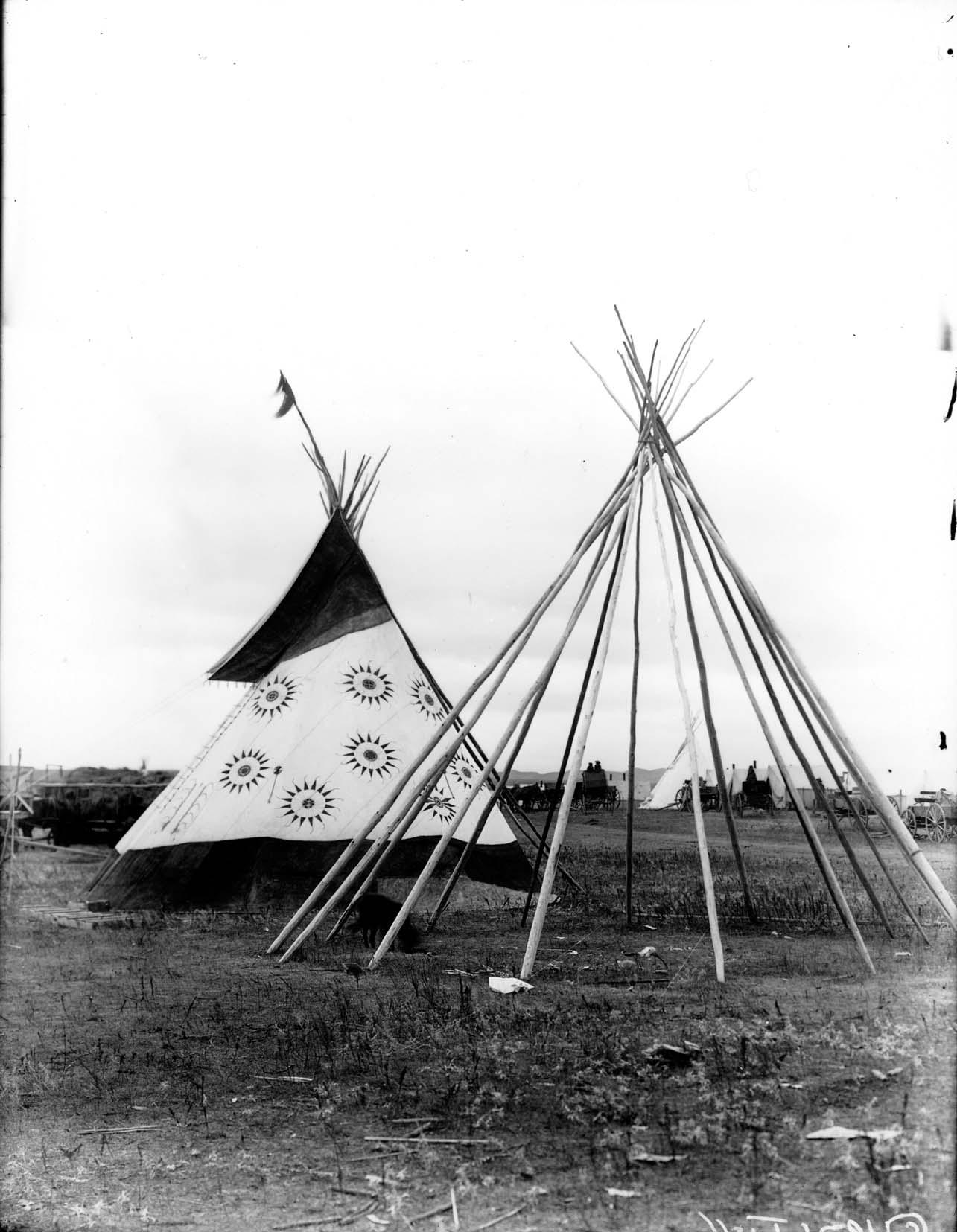 By the mid-1800s, trade in cloth, needles, thread, and other manufactured goods had reached the Lakota Sioux of the Plains. Even so, Lakota women began to make quilts only after the onset of reservation life. American Indian boarding schools taught sewing to Lakota women as a strategy of assimilation, reasoning that manual arts could serve as a source of income. Young women brought skills learned in sewing classes home to their reservations, where quilting joined strong traditions of women's handwork and community-based arts.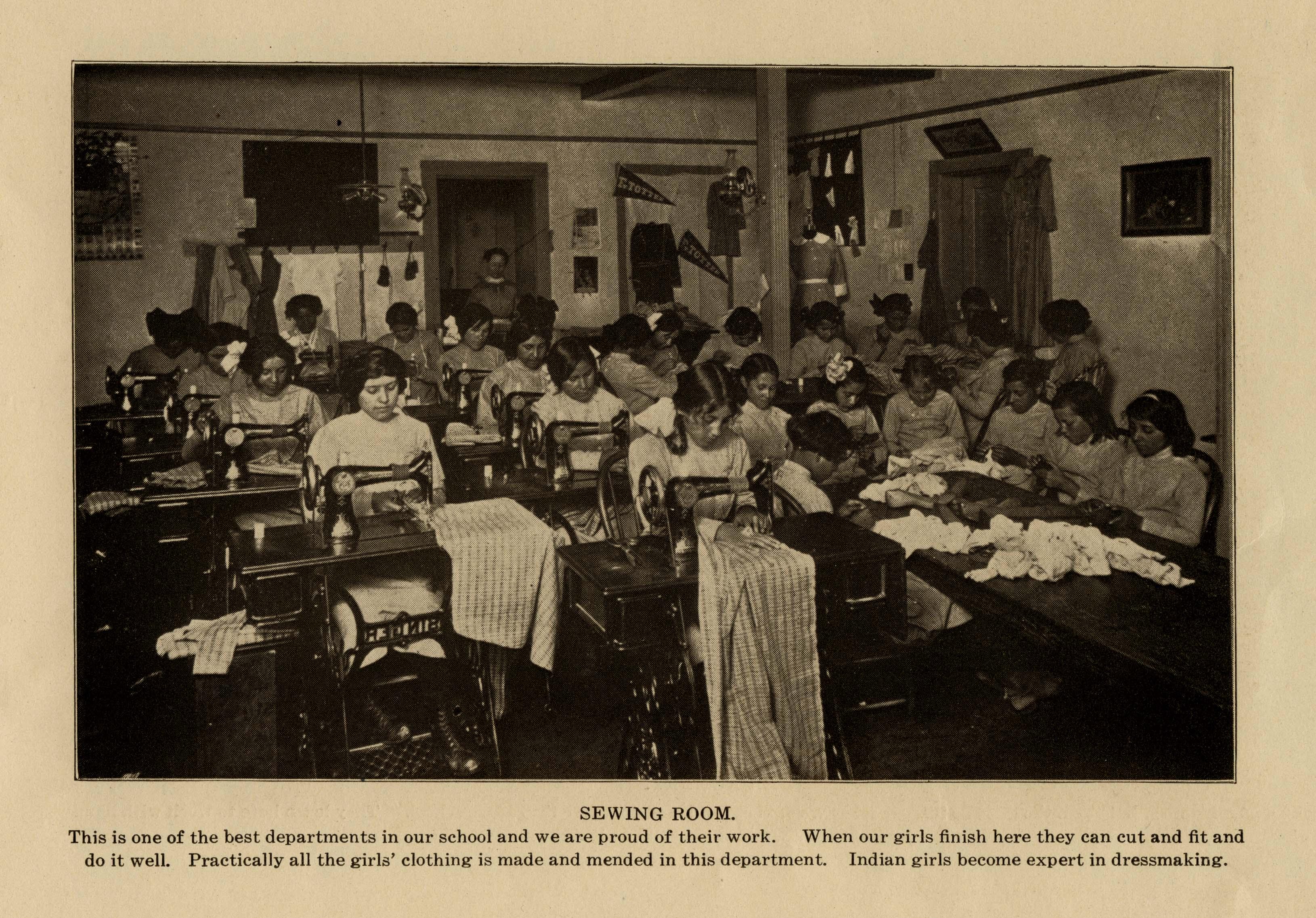 The morning star represents fulfillment, the release from darkness, ushering in a new day. It's really a wonderful symbol.

Kevin Locke

Lakota Sioux
Zimiga's Sundance Star quilt, whose colors represent the four directions, would have been used in one of the seven sacred ceremonies of the Lakota. The Star quilt—given to honor individuals at birth and other milestones throughout life, as well as at giveaways—is a traditional emblem, a source of pride, and an item of tribal identity.
Transforming Tradition
Madelyn Shaw, Curator of Textiles, Division of Home & Community Life, NMAH
Stitching pieces of cloth into blocks and lengths to make the utilitarian and decorative objects we call quilts has a history about as long as the history of cloth making itself. The techniques of piecing, appliqué, and actual quilting, which involves stitching three layers of cloth (face, backing, and batting) together, span many cultures across time.  
Piecing quilts—although by no means only a woman's craft and art—did give women, who had few other socially accepted outlets for personal expression, a means of staking out a creative space. That Lakota women adopted quilt making into their own culture is a tribute to the elasticity of the pieced quilt as an art form, as well as to the universal appeal of textile arts. Each individual quilter makes dozens of choices that affect the final work: what colors to use, solid or patterned fabrics, size of the pieces, placement, background, borders, thickness of the batting, size, and design of the quilting stitchery. All these, and more, combine in almost infinite variety in the mind and hands of the quilter.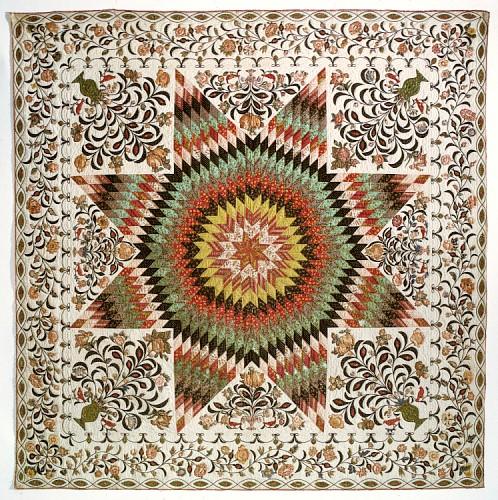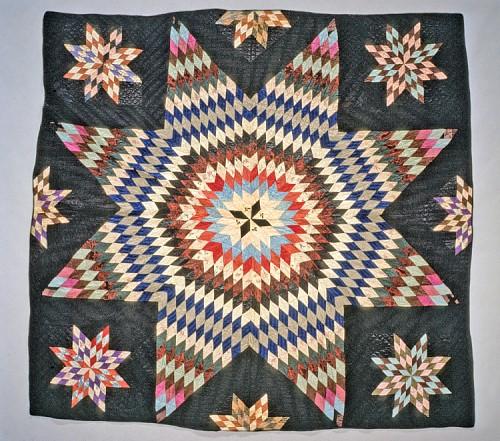 Although the single large star pattern pieced from diamonds of cloth is ubiquitous in American quilting, Grace Zimiga's choice of colors and her border design mark her work with her own version of a Lakota aesthetic, representing not acculturation or assimilation but exchange, adaptation, and transformation.
Blending Traditions
Elaine Nichols, Supervisory Curator of Culture, NMAAHC
Joanne Hyppolite, Museum Curator, NMAAHC
In America, quilting is a symbol of the blending of different cultural traditions—European, African American, American Indian, and others. Each tradition borrows from and contributes to this art form in a continuing evolution exemplified by Grace Zimiga's Sundance Star quilt. The National Museum of African American History and Culture's quilt collection also reflects these connections. Our collection includes a Broken Star quilt, one of several variations on the pattern used by Zimiga.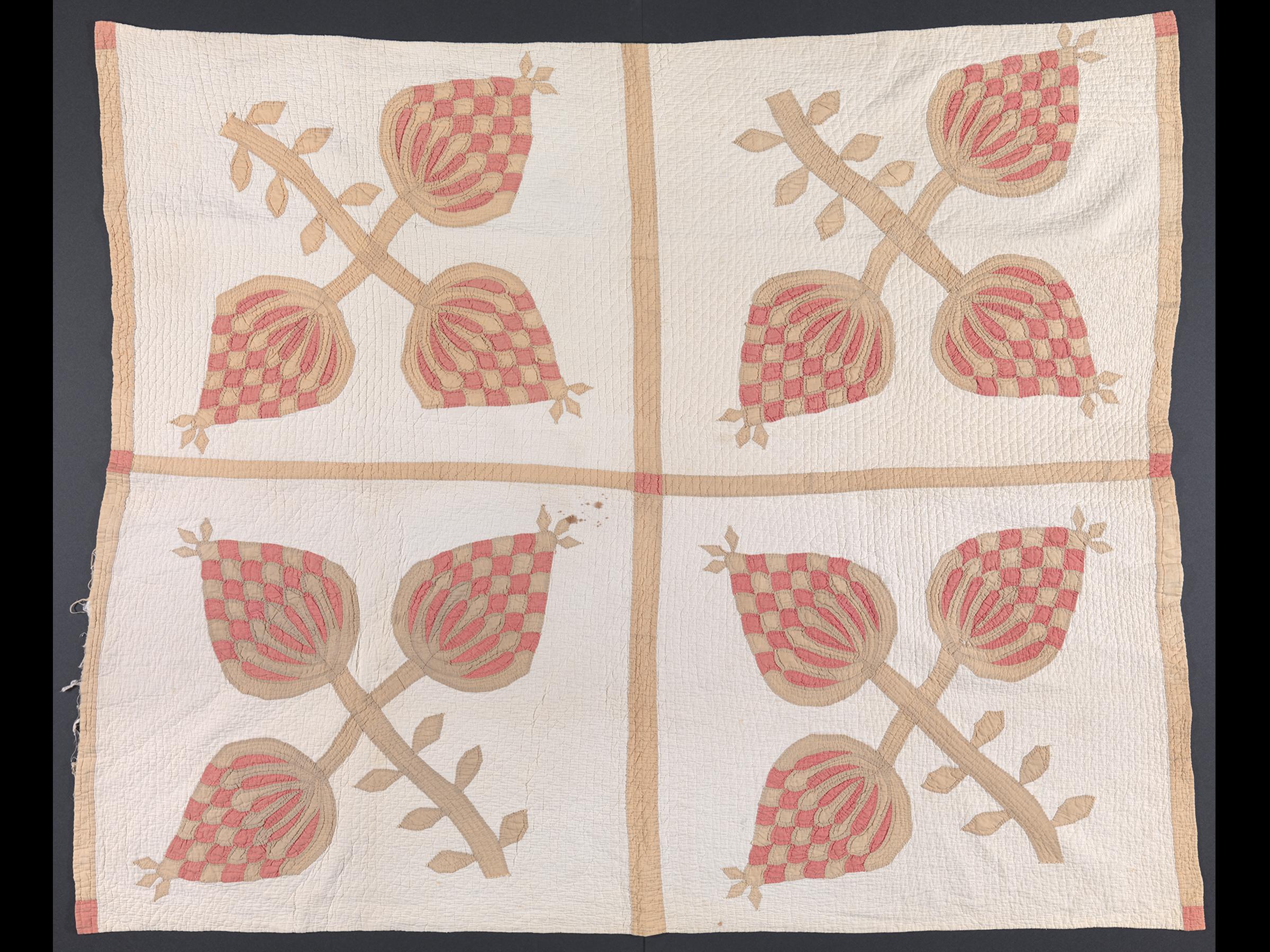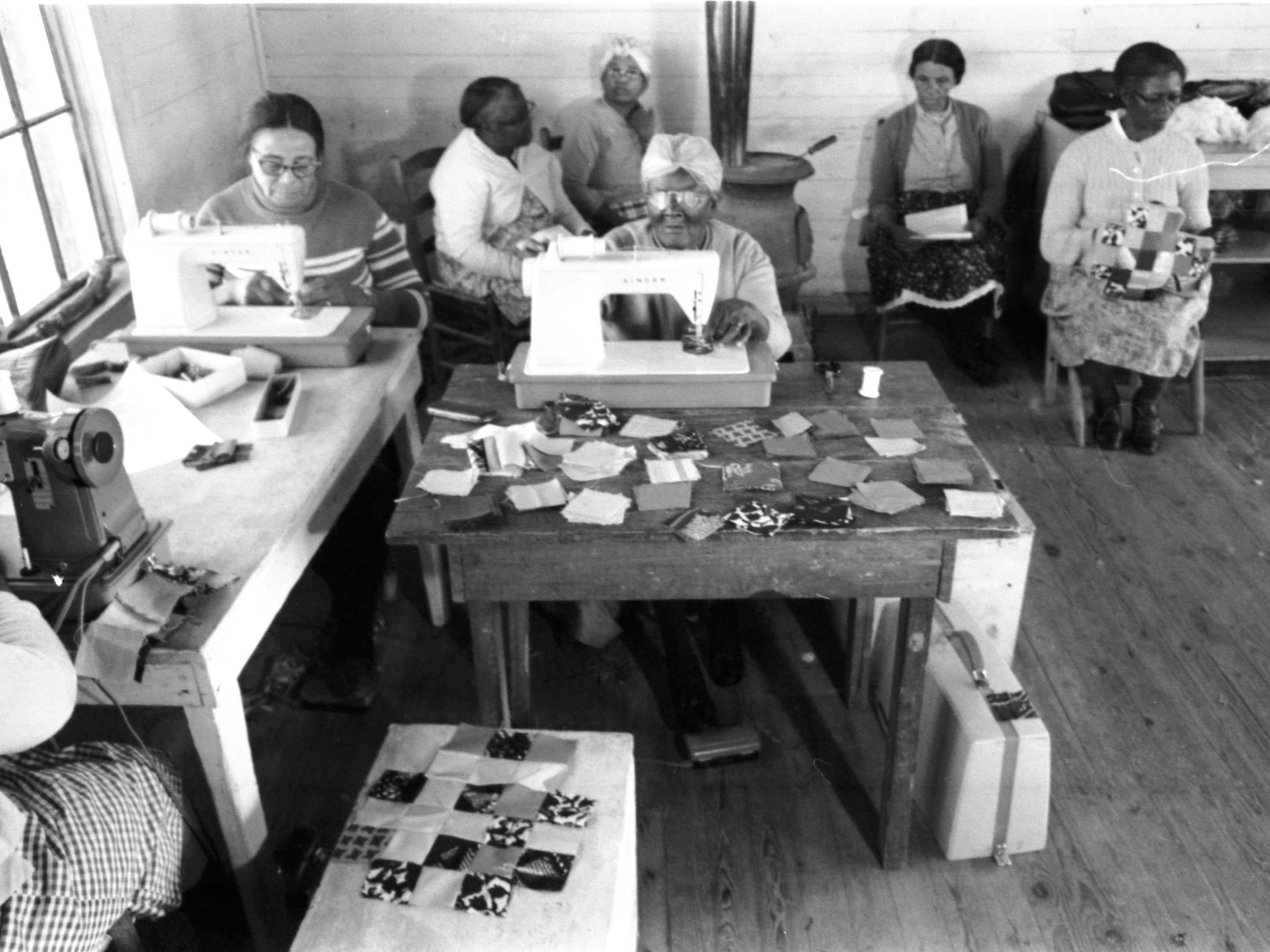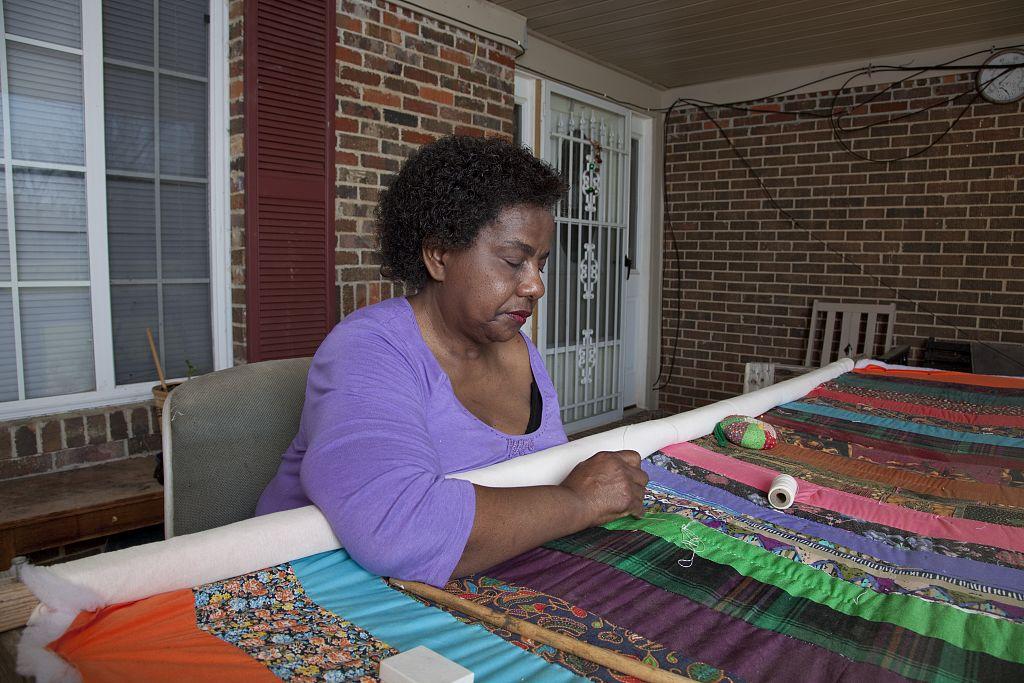 Star quilts carry numerous meanings depending on the makers' cultural orientations, the number of points on the star, and the colors of the design. Although African Americans have crafted Star quilts and other patterns, information about definitive traditions that can be assigned to their quilting styles remains unresolved. Since the 1990s and early 2000s, quilters and scholars have challenged claims that coded quilts were used on the Underground Railroad. Some scholars have also questioned the idea of distinctive African American styles characterized by the use of irregular strips, bold colors, and improvisational and asymmetrical accents grounded in African cultural retentions. 
Nevertheless, unifying threads that demonstrate unique styles can be found within specific local communities like Gee's Bend, Alabama. As more research on African American quilting traditions emerges, we will better understand the origins and impact of varied influences.
---
Discussion Questions
How can quilting be used to communicate ideas?
In what ways might quilting be used for cultural expression or political statement?
Visit our Learning Lab to create and share your own personalized collections of Smithsonian assets. 
---