Baldwin At A Glance
Family Upbringing
Jul 30, 2017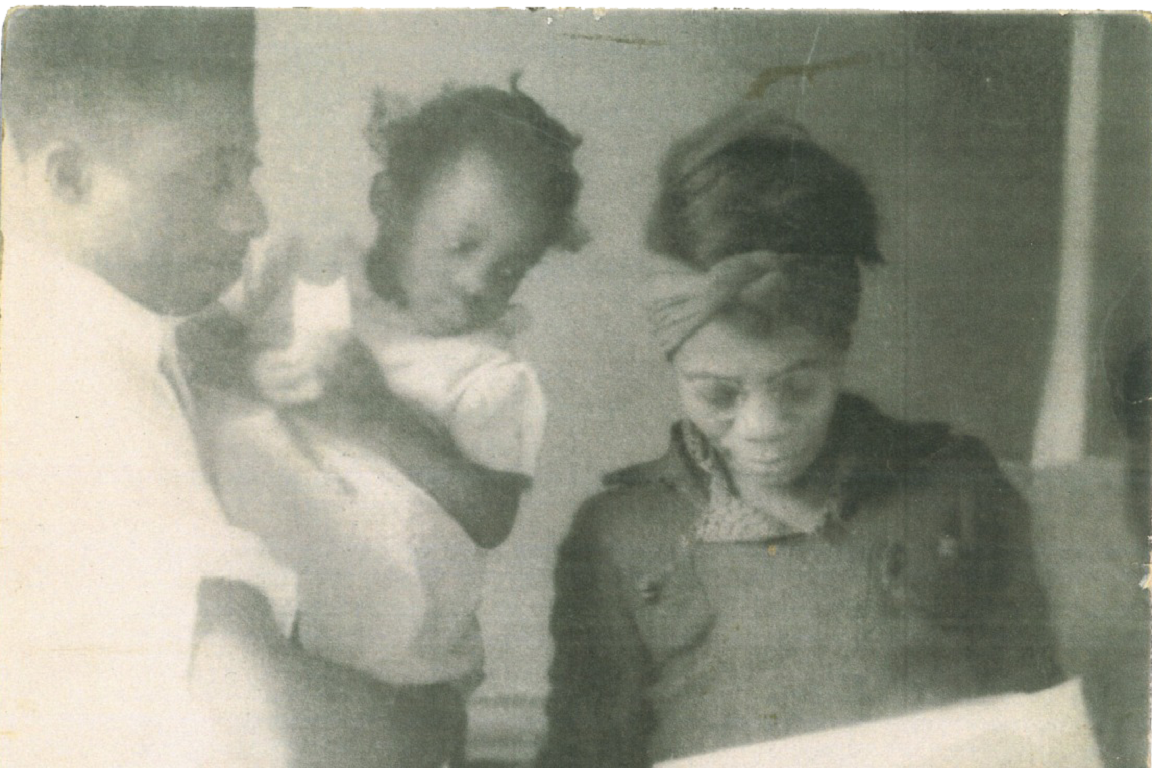 James Baldwin was a child of impoverished African American migrants from Louisiana and Maryland, who came seeking better jobs and economic stability in the industrial North. Born at the Harlem Hospital to a single mother, who may have never disclosed the identity of his biological father, he later became the stepson of a preacher, David Baldwin, whom his mother married when he was about two or three. Young James was reared among those whom he called the "truly needy," in housing projects situated alongside the "American Park Avenue," uptown in Harlem. He was keenly aware of his parents' desperate efforts to keep their large family housed, clothed, and fed in a city that offered only badly paid domestic work to women of color and badly paid menial jobs to the men. His stepfather was a preacher and a stern and often furious parent, who beat him and told him he was ugly. David Baldwin resented young James' interests in reading, writing, theater, and cinema; he also deeply mistrusted and expressed hatred for white people. He died in 1943, and James then became the male caregiver for his mother and eight brothers and sisters. He soon realized that this enormous task could potentially prevent him from fulfilling his writing dreams.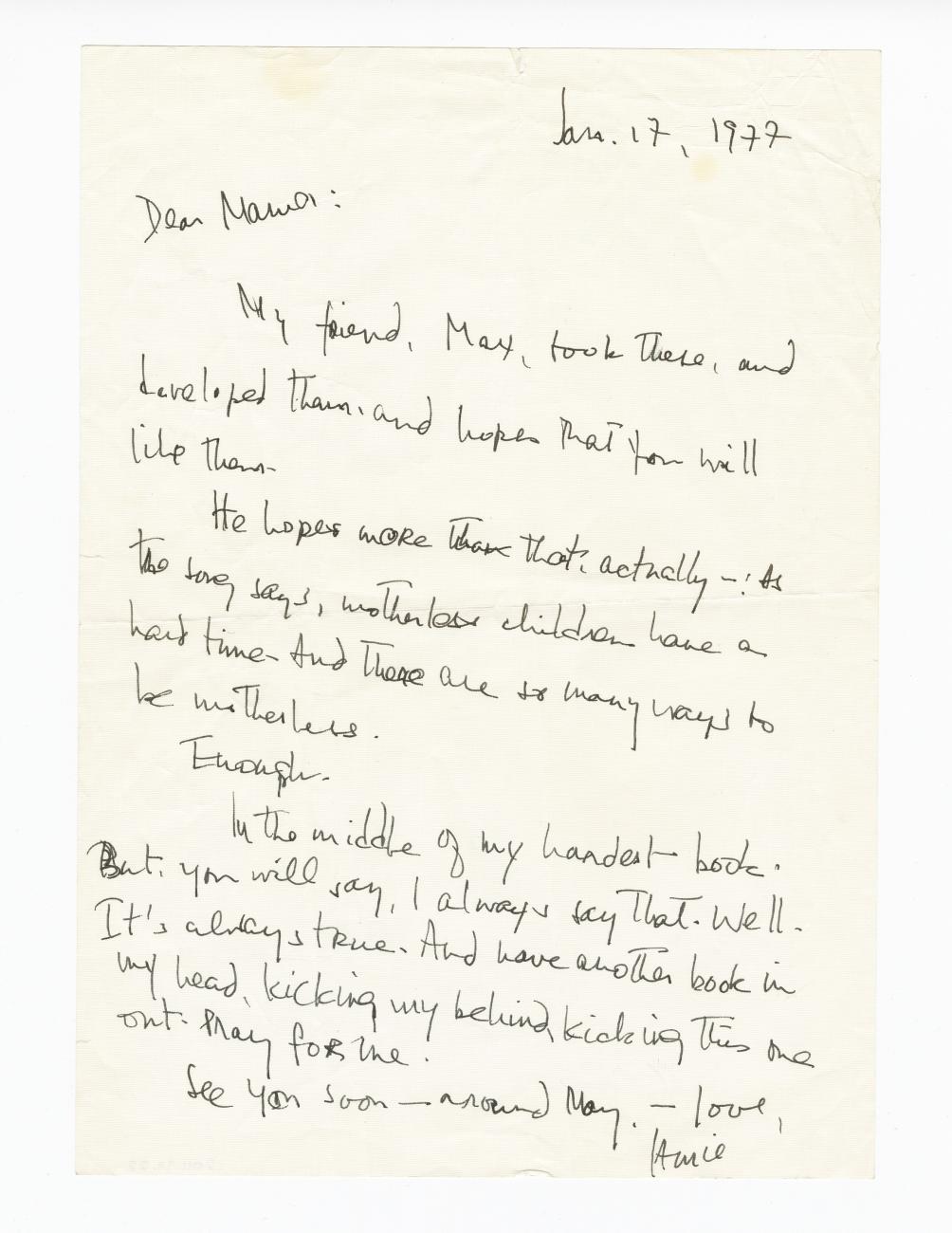 In contrast to David Baldwin, James' mother Berdis was a tolerant and loving parent. She understood and nurtured his love of books. It was she who taught him that hatred is as destructive to the hatemonger as it is to the hated "other." She often stood between him and her husband when they were in conflict. Young James was also his mother's helper in rearing the eight siblings, who were born in quick succession and who later became his homeland "tribe." Berdis and Baldwin's paternal grandmother Barbara, a former slave who lived with them until her death, were the pillars supporting his love of learning and creative expression. They may not have completely understood his hunger for culture outside the Pentecostal churches where the family worshipped under the keen eye of David Baldwin, but they nonetheless supported his dreams.

After James' elementary school teacher Orilla Miller visited the family to bring clothing, cod liver oil, and books for the sickly child she took under her wing, Baldwin's mother agreed to their trips to the movies and plays. As Baldwin realized only later, his father was never in favor of his contacts and outings with Miller, yet he did not dare refuse a white woman. Paradoxically then, young James learned to look beyond the surfaces of skin-color stereotypes thanks to his mother, grandmother, and his white female teacher. As Baldwin later wrote, "Bill" Miller, as he called her, was the reason he could never "hate white people," even though he was reared by a father to whom the very presence of a white woman in their apartment was offensive.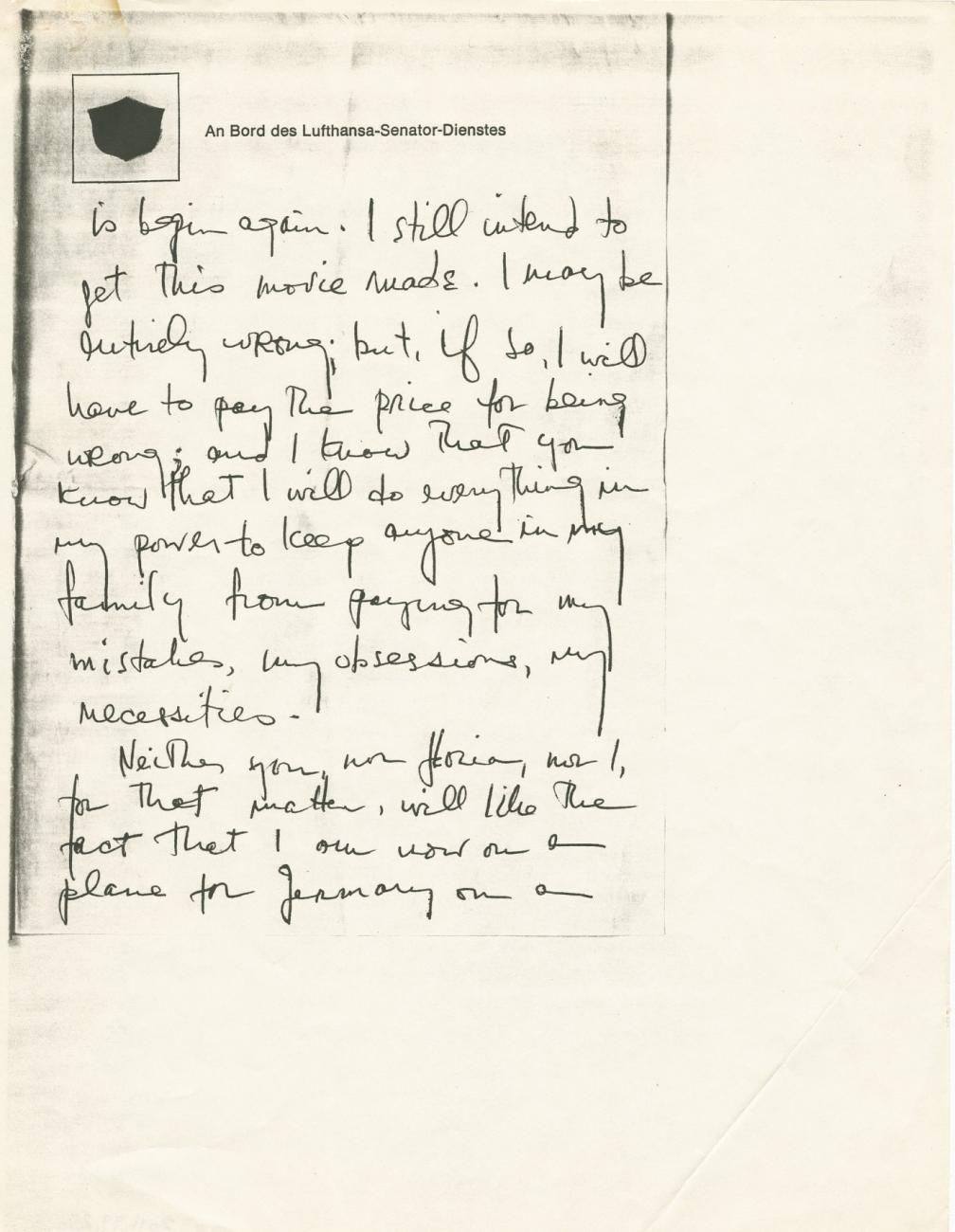 Born a Harlemite and New Yorker, Baldwin often linked his urban origins and his parents' southern roots: "You can take the child out of the country, but you can't take the country out of the child." By the 1980s, he maps his genealogy thus: "My father was a son of a slave ... I'm really a southerner born in the North." The poverty and desperation of his birthplace made him see his literary vocation as a way to survive: "I had to become a writer or perish." When he traveled the American South for the first time in 1957, he felt that he was discovering his parents' Old Country as migrants. He also found in that region, in the history of the enslaved Africans and their descendants, the roots of all African American communities. He also traced there the roots of American national culture based in family lines of blood on the one hand, and in racist hatred and exclusion constructed to divide, categorize, and rule citizens on the other.
Baldwin loved children and often wished to have them himself. Although he never became a father, he was "Uncle Jimmy," who spoiled his nieces and nephews, some of whom, like Daniel, his youngest brother's son, he introduced around the village of St. Paul de Vence, where he resided in his later years. Daniel's father, David Baldwin, an army veteran and artist in his own right, was the closest of all his siblings.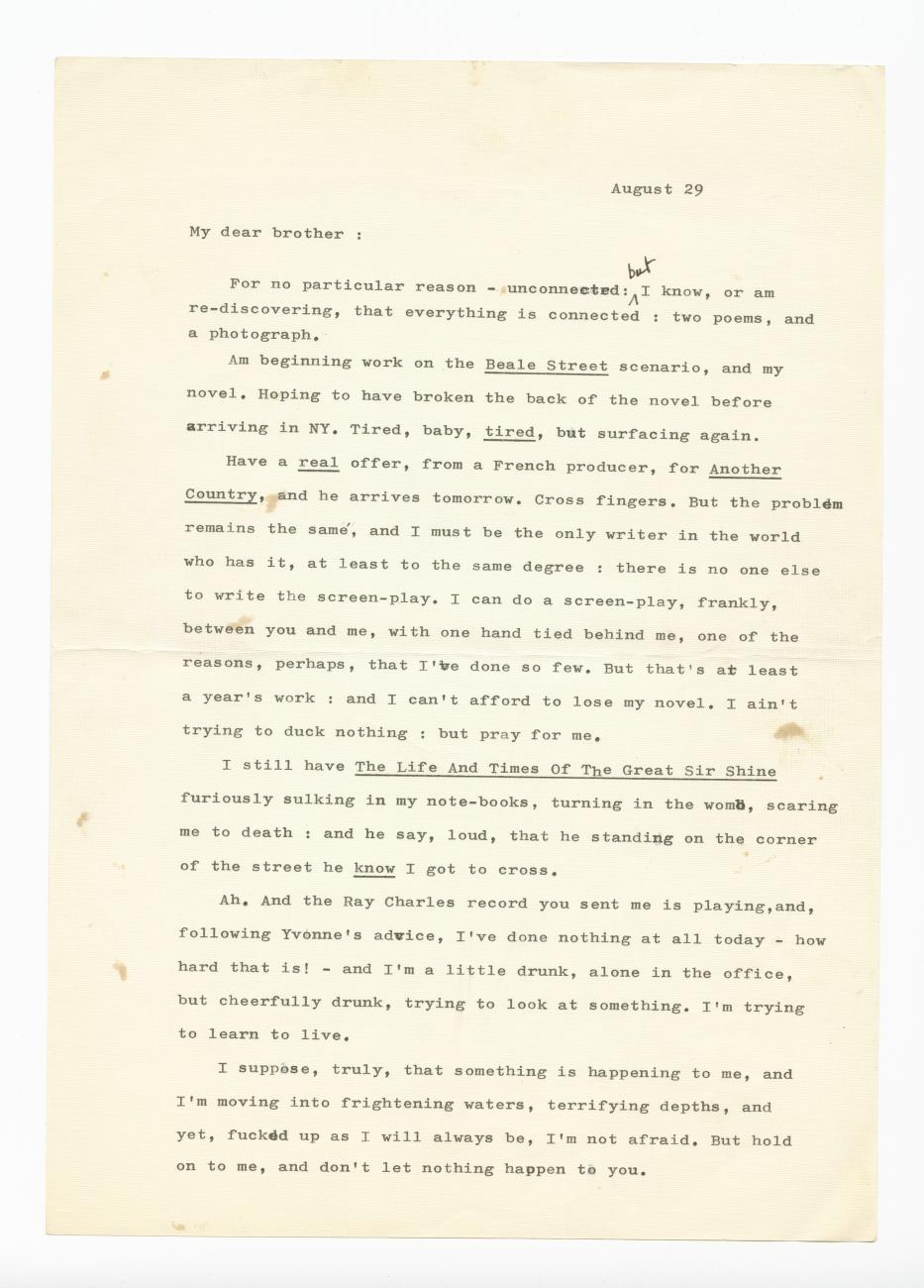 David became the writer's manager and agent and moved to France to be with him; he inherited the house after the writer's death. Their complex and deeply loving relationship is beautifully portrayed in Baldwin's last novel, Just Above My Head (1979). Before David, Baldwin's sister Gloria had provided him with administrative support as his popularity increased, and he received floods of correspondences, until she had to shift her attention to the demands of her own family. Baldwin named his youngest sister Paula Maria and sent poems, letters, and postcards to her while she resided in Paris and then in New York.