Muhammad Ali (1942–2016), born Cassius Marcellus Clay, is frequently identified as the greatest athlete of the 20th century because of his boxing prowess and social impact. 
As a boxer, Ali relied upon speed and agility, traits uncommon at the heavyweight level. His fights frequently had political and social implications because of his social activism, conversion to Islam, and criticism of U.S. foreign policy.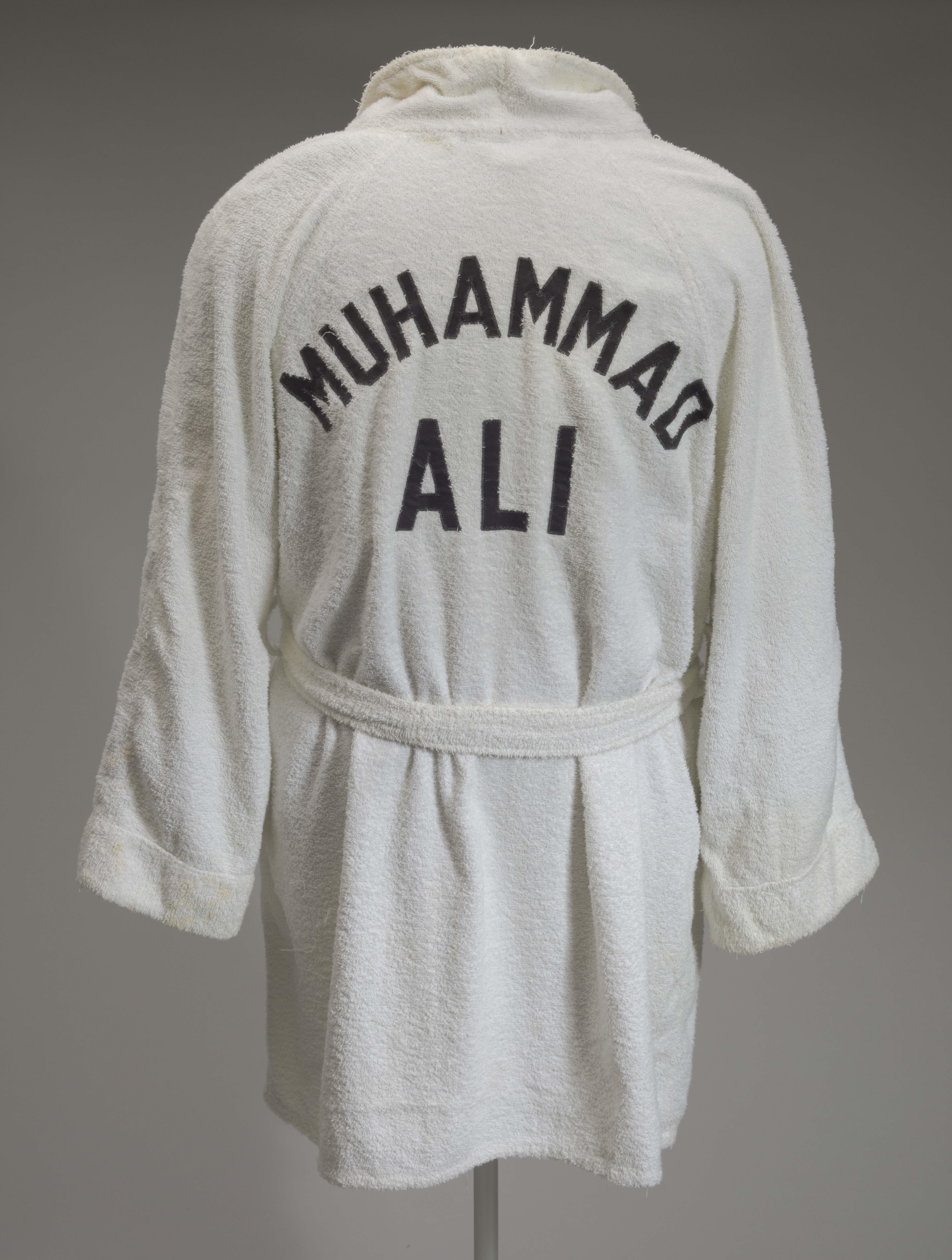 This robe and headgear, worn by Muhammad Ali while training at the 5th Street Gym in Miami, Florida, exemplifies his unwavering dedication to being "The Greatest." Ali's conversion to Islam occurred during his training time in Miami in the 1960s. It was during this period that he shed his birth name, Cassius Clay, and adopted the name, Muhammad Ali. This terry cloth robe, with Ali's name sewn on the back in large black letters, both reveals and conceals the fighter's identity and prowess.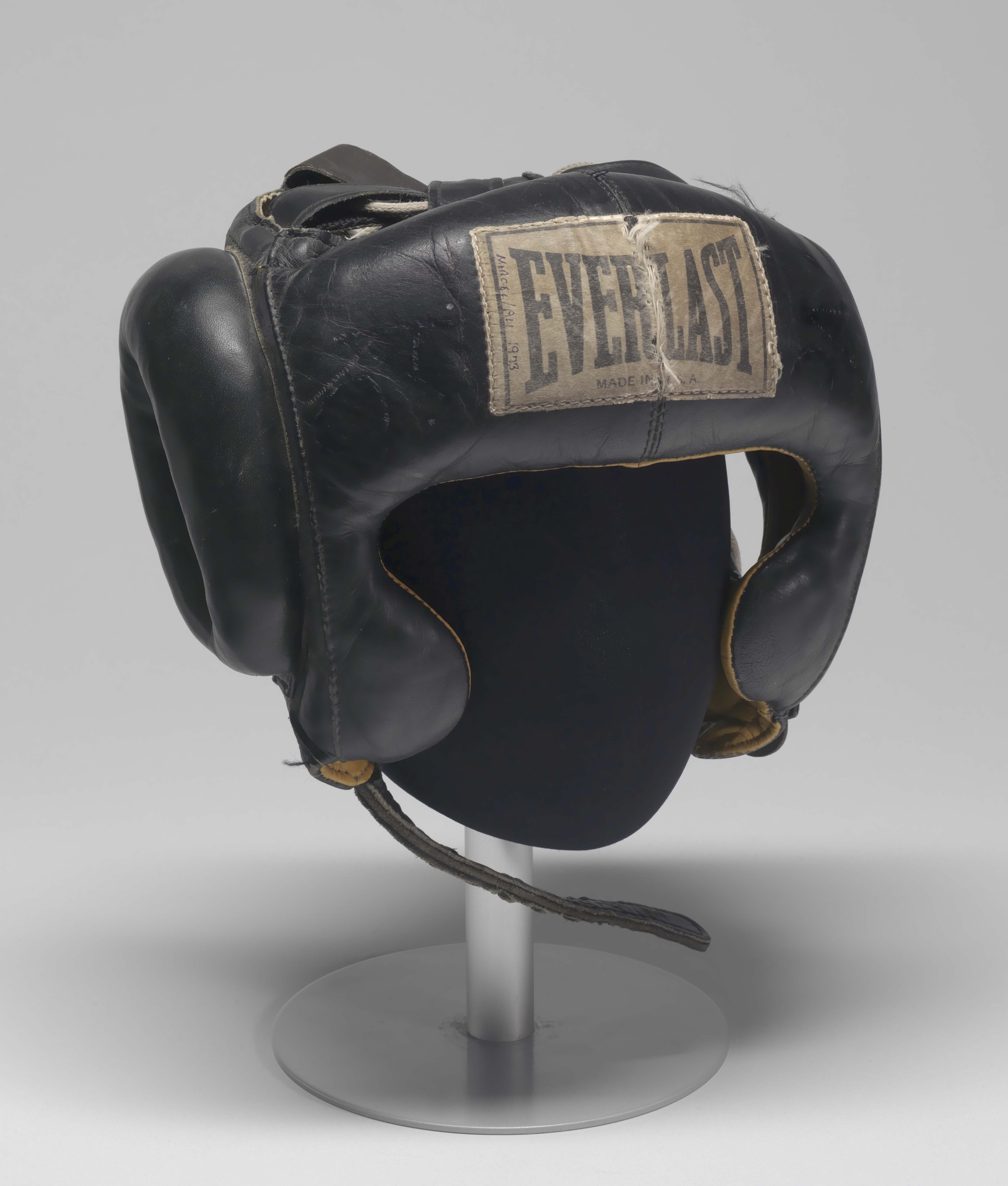 While at the pinnacle of his career, Ali was drafted into the military but refused to report for duty because of his consciousness as a Muslim minister and his own personal convictions. Ali was a person who practiced at being great not only while wearing training gear but also while striving for greatness in living a life dedicated to making his world better. Outspoken, and often criticized for what many saw as divisive language, Ali remained true to his principles throughout his life. His legacy continues to inspire everyone, from athletes to school children, to find their own greatness. His training headgear is a reminder that being great at something doesn't come without practice, perseverance and willpower.
I'm always going to be one black one who got big on your white televisions and 100% stayed with representing my people. That was my purpose and I'm showing the world that you can be here and still free and stay yourself and get respect from the world.

Muhammad Ali

World Champion Boxer