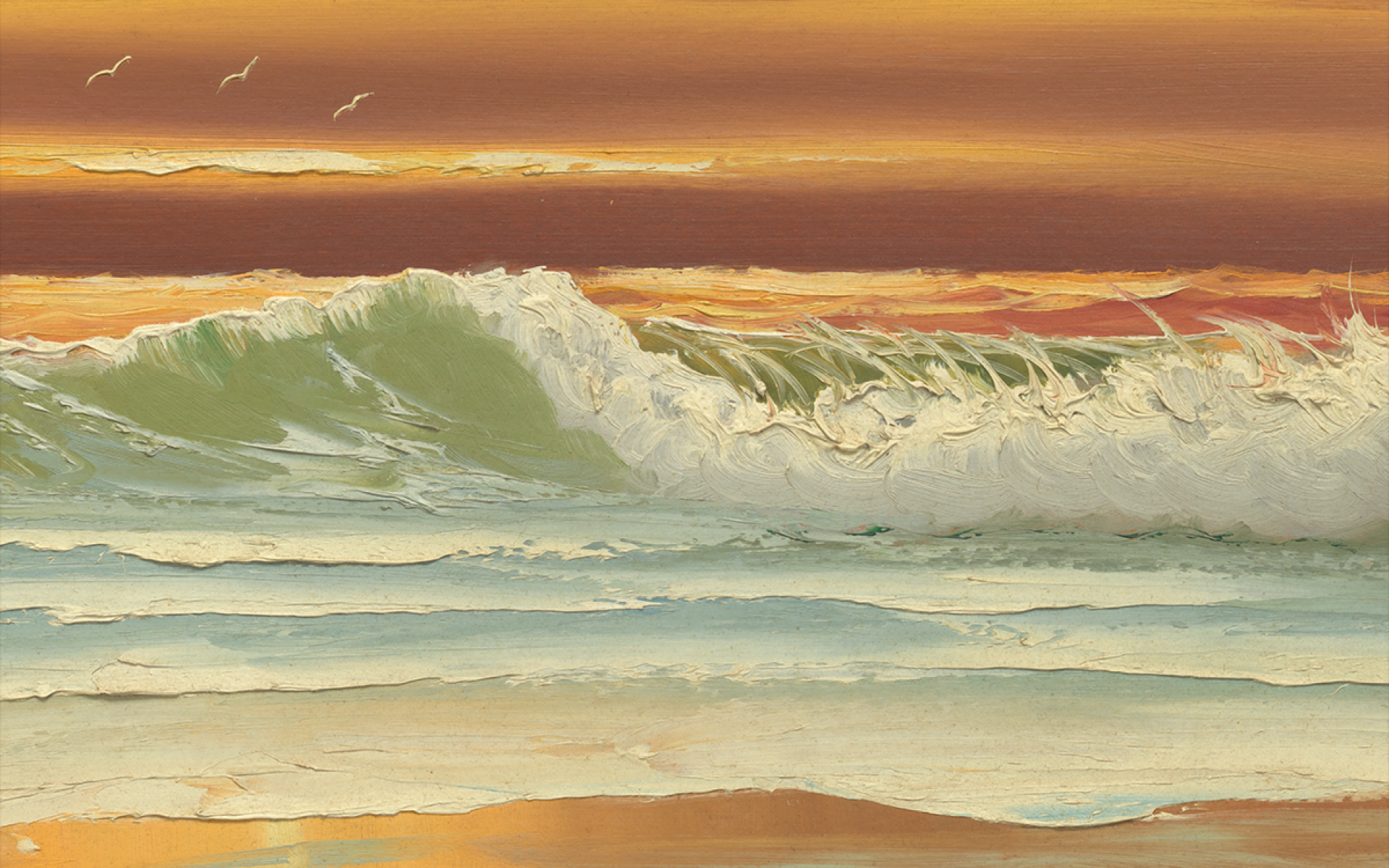 Collection Story
Florida Highwaymen
From the Roadside to the National Collection
Renowned for their resourcefulness, speed and creativity, a group of Florida artists known as the Highwaymen employed a unique painting style as a way to assert their economic independence and agency during and after the segregation era.
Developing a new type of art in the process, these 26 artists, including one woman, made careers by depicting the richness and variety of Florida's landscapes. The group began in the 1950s, but their emotive works still resonate today.
Many of the Highwaymen had felt drawn to art even as children. In the early 1950s, Fort Pierce painter A.E. "Bean" Backus trained Highwayman Alfred Hair to paint landscapes and eventually served as a mentor for others, including Harold Newton. Other future Highwaymen saw the work of Hair and Newton and were inspired to try painting themselves. While considered part of the "Indian River School," the Highwaymen were not a structured group. The artists, aside from Alfred Hair, were not traditionally trained. They learned techniques from one another, while also developing their own style.
Unable to be represented in many of the whites-only galleries in Florida, the Highwaymen relied on a method of high-quantity sales of inexpensive paintings, usually for around $25 each. A technique of "fast painting," with which the artists produced dozens of works each day provided the group a way to make a living from their art. The method's quick strokes contributed to the impressionistic nature of the images, while an assembly line system allowed multiple paintings of similar scenes with unique details to be worked on at the same time.
From the mid-1950s to 1970, the Highwaymen created an estimated 200,000 works and have surpassed that number in the subsequent decades. After the murder of Alfred Hair in 1970, the group grew apart. However, some continued painting and there has been a renewed interest in their work since the 1990s. Today, the works sell for thousands of dollars.
Perhaps the art of the Highwaymen can best be described as a marriage of rich arresting color and stark simplicity of form. If the viewer lets his or her imagination soar, the effect is almost hypnotic—these scenes appear to be embedded in time.

Edna Weissman

Art Link International
The artists are recognized for the vibrant and timeless nature of their images. The scenes the Highwaymen depict suggest serenity and undisturbed wilderness. Beaches, marshes, water birds, and poinciana and palm trees are among the most used imagery. The group did not paint landscapes directly, but rather created these scenes from memory and imagination in their backyards, sometimes surrounded by other Highwaymen.
The paintings show an older Florida as it was when I was a child.

Robert Kahn

Highwaymen collector
Contrary to the feeling of serenity embodied in the paintings, the works are a product of the Jim Crow era in the South. Accessible employment for African Americans in Florida usually focused on work in citrus groves, tomato fields and factories. The Highwaymen turned to painting as a way to earn a living outside this system of demanding manual labor. The Highwaymen are known both for their artistic style and their enterprising response to oppression, seeking to "make a way out of no way."
Their resourcefulness and resilience were needed to combat the racism and segregation they faced. The artists were barred from showing their works in galleries, art shows and other venues. In response, the group became very creative and persuasive salespeople. Most notably, the Highwaymen sold their works on the sides of roadways. They would also travel door-to-door and frequented churches and offices. Harold Newton was known to sell his paintings on his bicycle along Florida's famed U.S. Highway 1. Buyers included doctors, lawyers, real estate agents and motel owners. The quintessential Florida scenes were also ideal vacation souvenirs because they were inexpensive and relatively easy to transport. Highwaymen even bartered paintings for gas to fuel their indispensable automobiles.
Swaying palm trees, magical sunsets, frothy oceans and glowing red poinciana trees all came alive under their brushes.

Jodi Mailander Farrell

Visit Florida
The variety in sales methods is only one aspect of the Highwaymen's resourcefulness. The paintings and frames were made from inexpensive construction materials, including fiberboard and crown molding. The artists created and decorated homemade frames as another way to cut down on costs. Deep frames made of repurposed molding allowed the paintings to be stacked on top of each other in cars. This was especially convenient as some works were sold before the thick oil paint had time to dry. These low material costs combined with the short time taken to complete and sell each work allowed the artists to make a profit.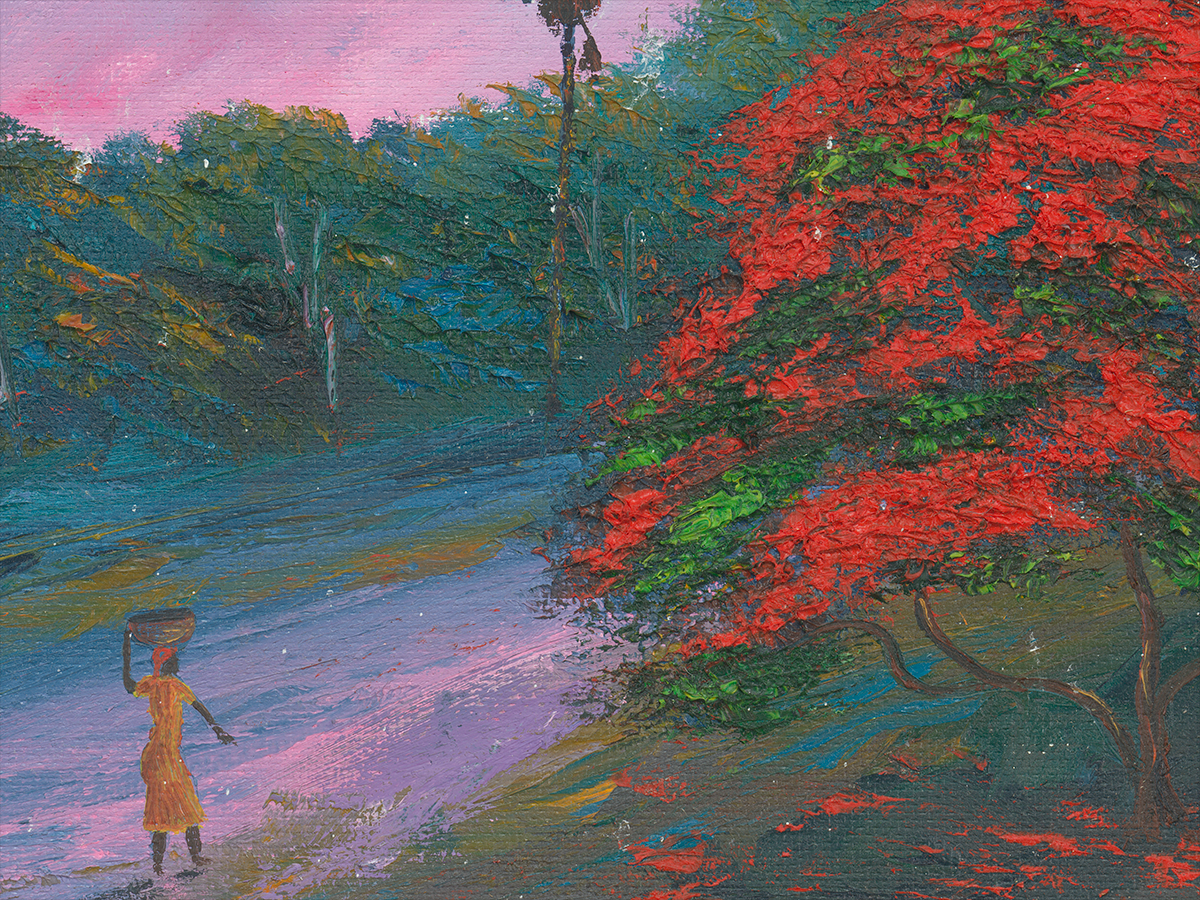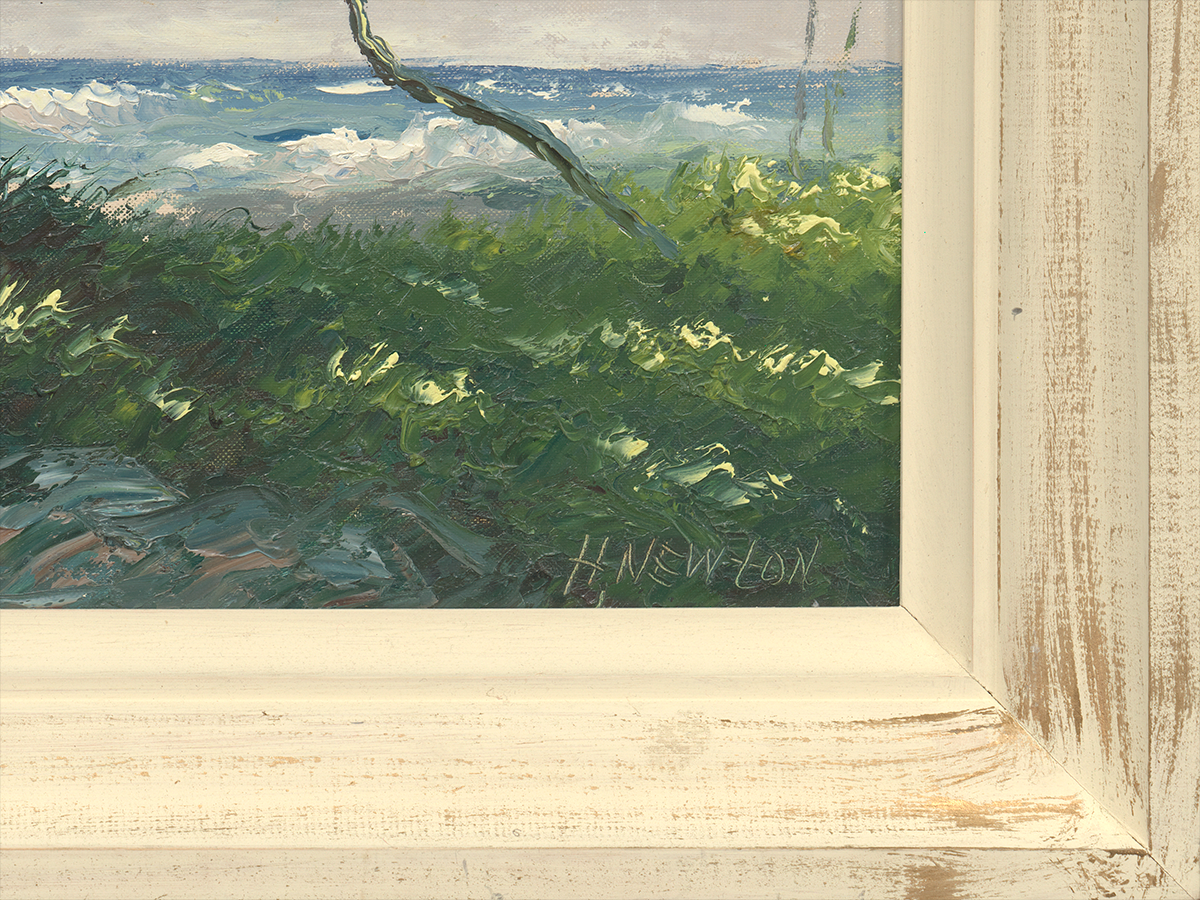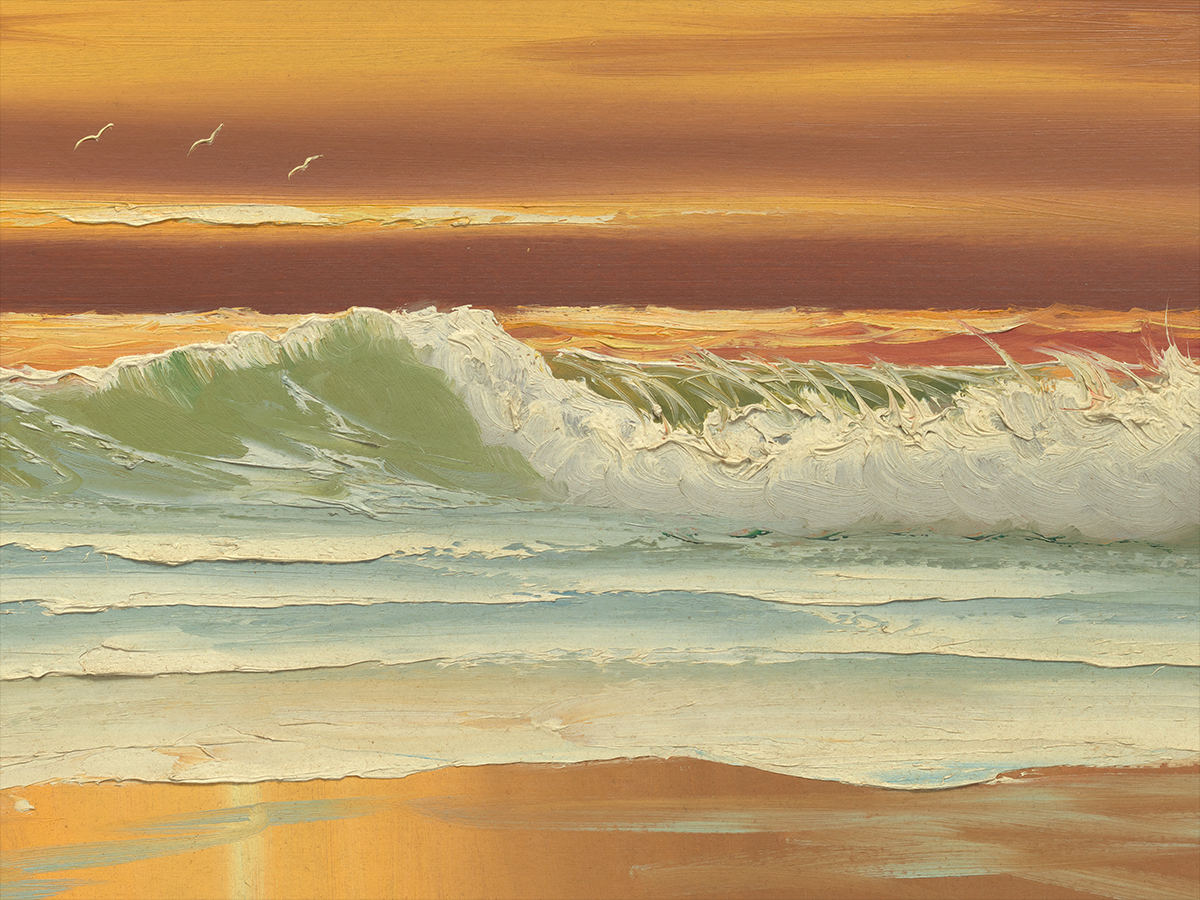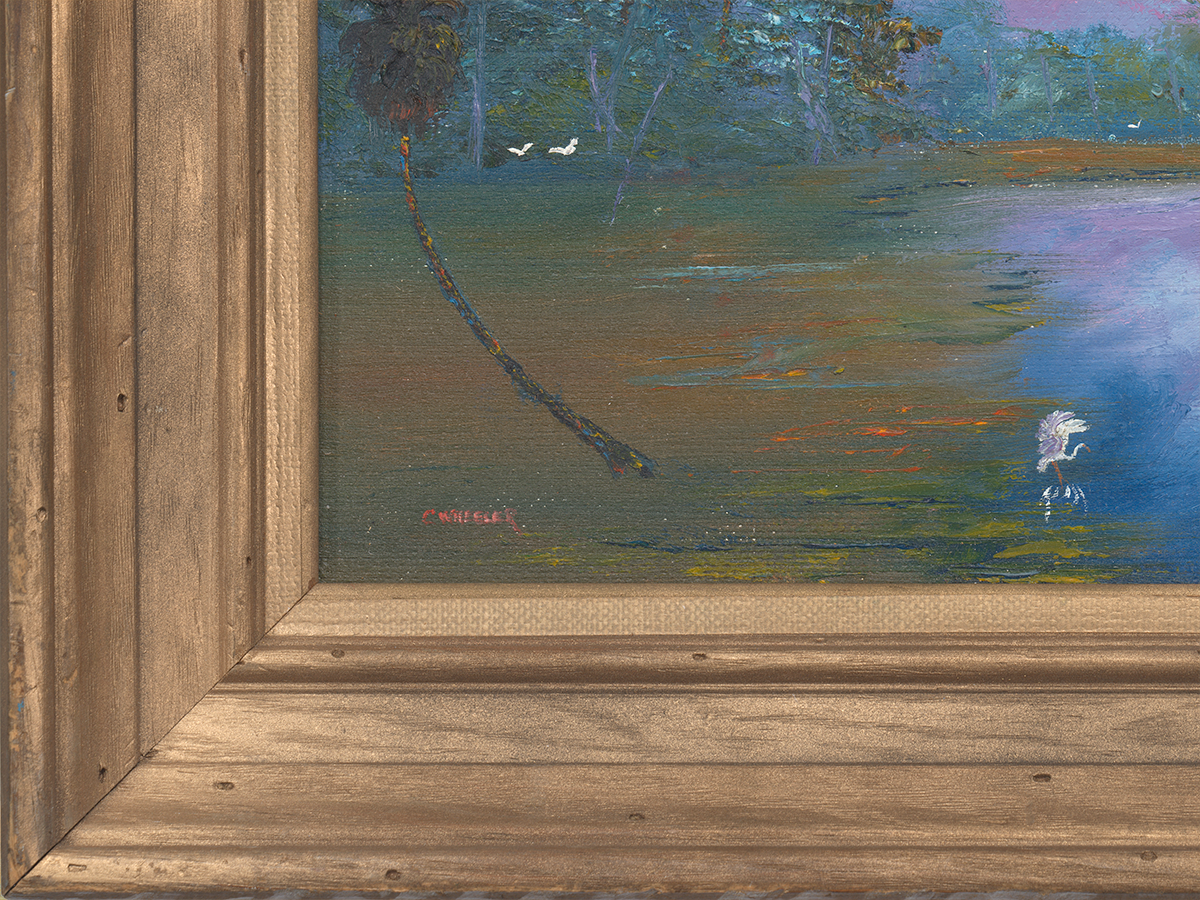 The Highwaymen's innovative spirit is embodied in the painting 'Cracker-style' Cabin by Sylvester Wells. The cracker-style house is native to the region and represents another classic feature of Florida in addition to the more common landscape scenes. Steep roofs with overhangs, windows and walkways for airflow, elevated construction, and thin wood walls made from local pine and cypress characterize this style.
The homes could be built quickly and cheaply using regional materials. The architecture works naturally with the tropical climate to keep the house cool and dry. The same resourcefulness and use of local materials that created these structures mirror the story of the Highwaymen themselves.
Interest in the artists, their style, and their story dramatically increased after Jim Finch, a Florida collector, wrote an article in 1994 designating the group of 26 artists "Highwaymen" due to their sales method. In 2004, the group was inducted into the Florida Hall of Fame. These artists, who were previously barred from many venues, are now included in exhibitions, galleries, auctions and collections, both public and private. Some of the original Highwaymen, including Mary Ann Carroll, are still creating and exhibiting their well-known oil paintings today.
The National Museum of African American History and Culture has 18 Highwaymen paintings in its collection. Through their resilience and creativity, the Highwaymen established successful careers on their own terms and their efforts are recognized today.
Browse Artwork by the Florida Highwaymen in the NMAAHC Collection
Written by Tess Christiansen, Cataloger
Published on November 21, 2017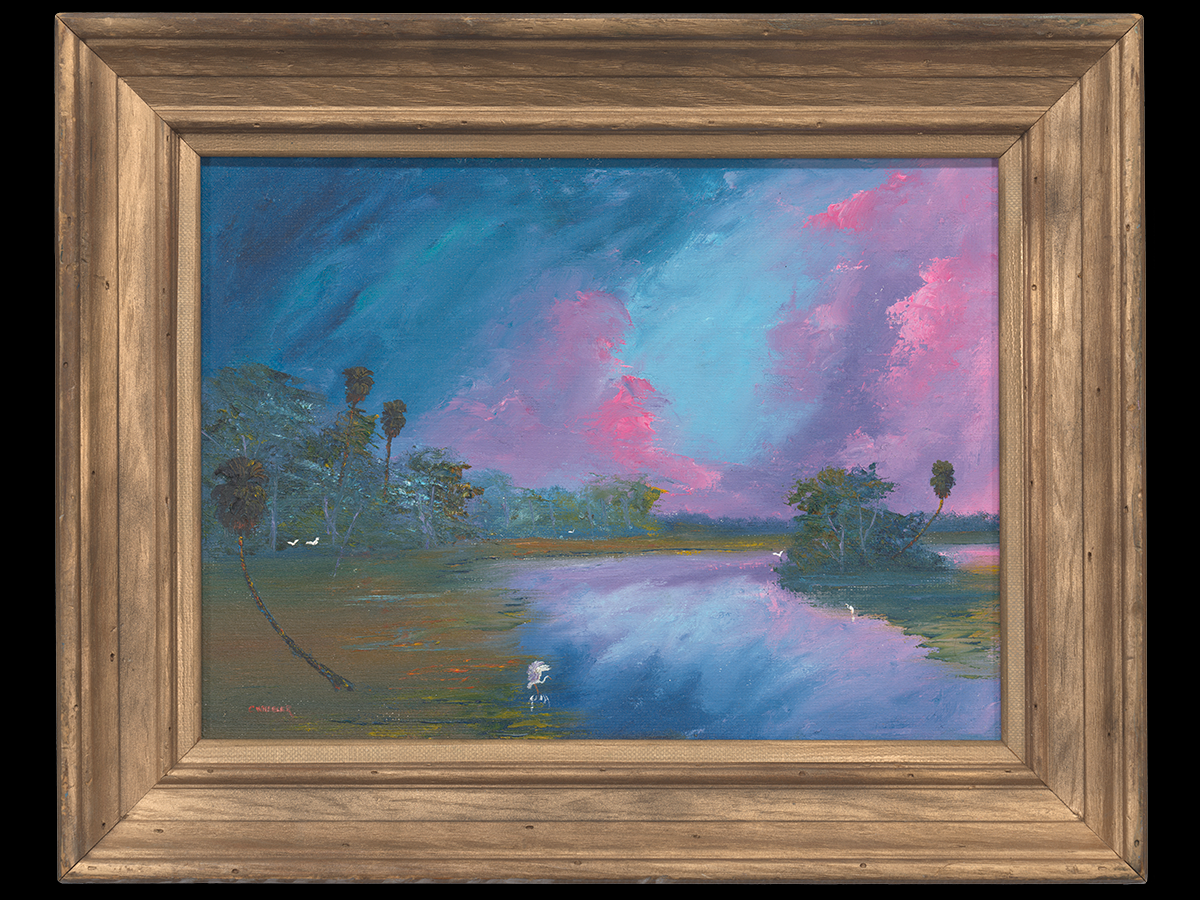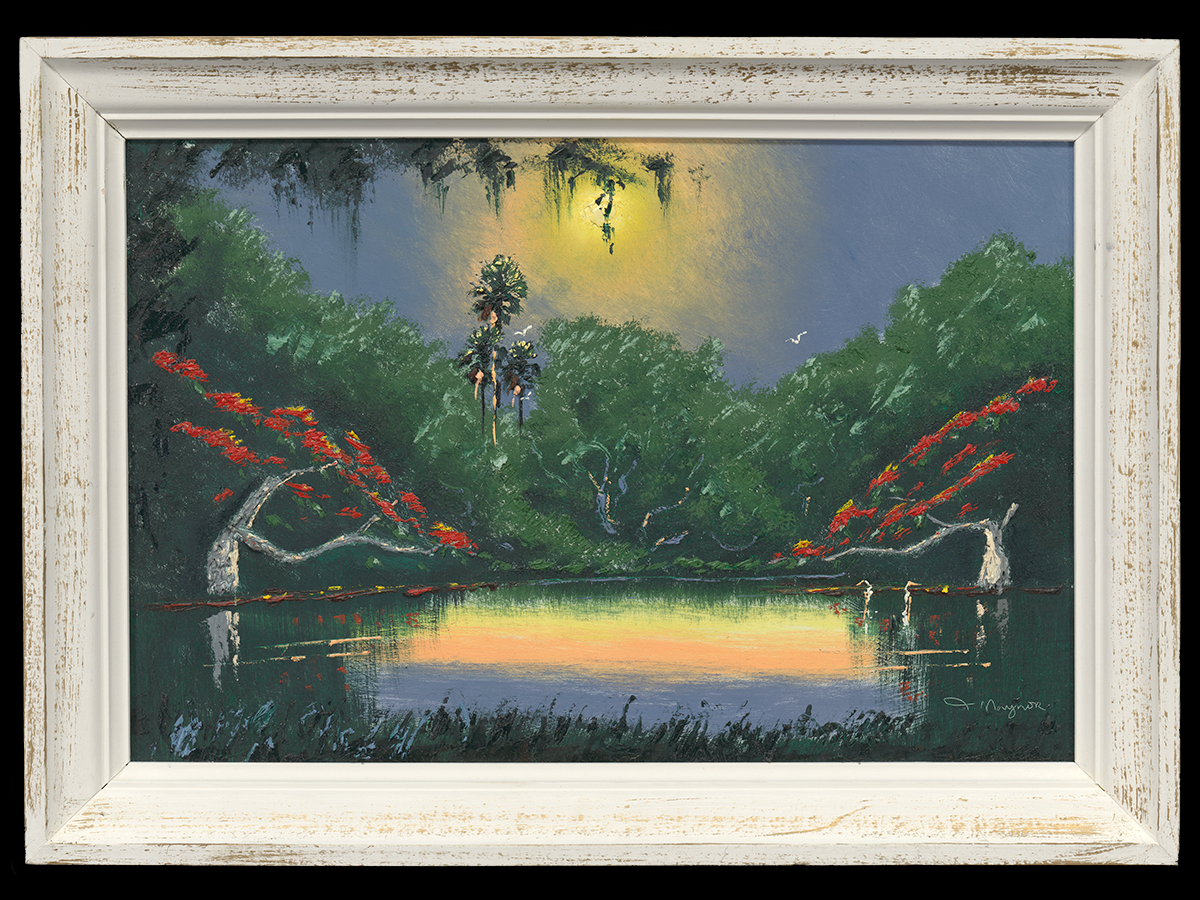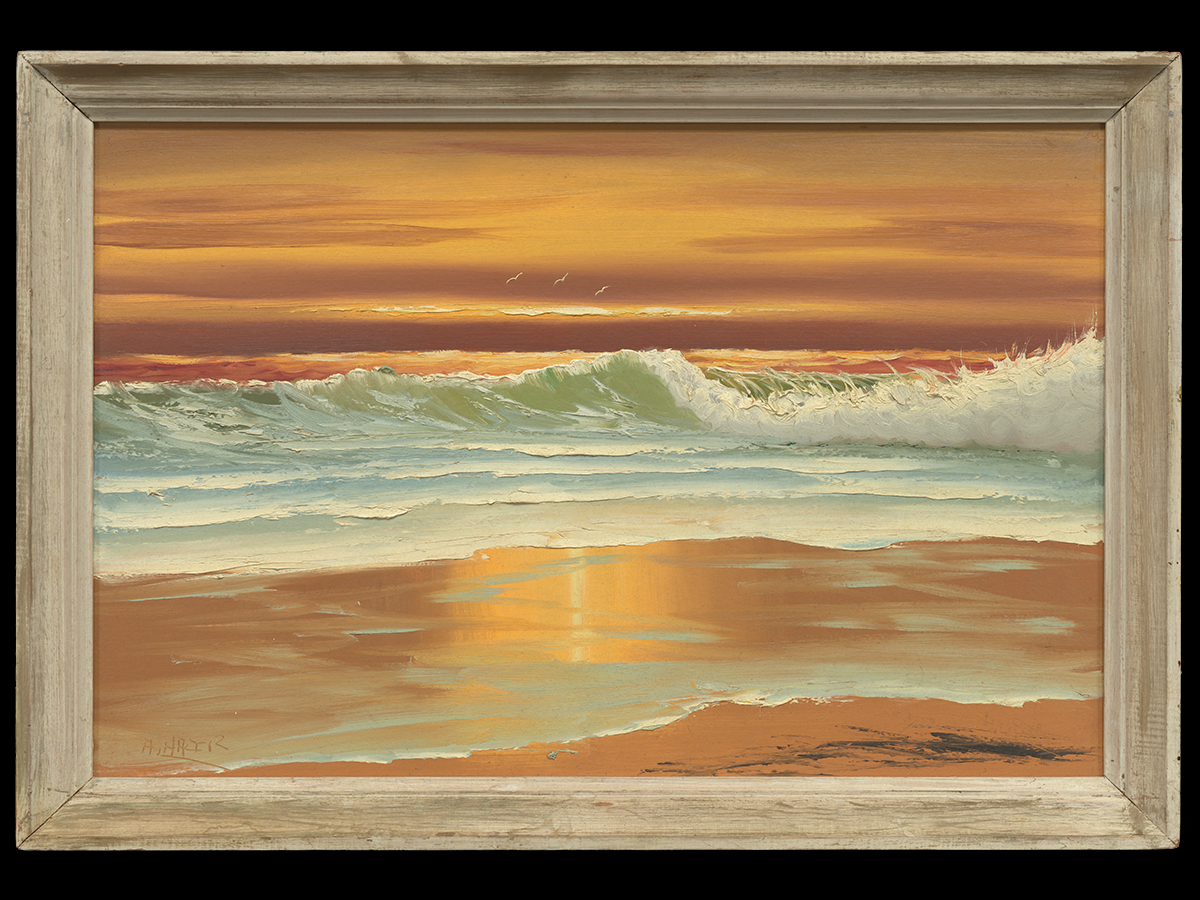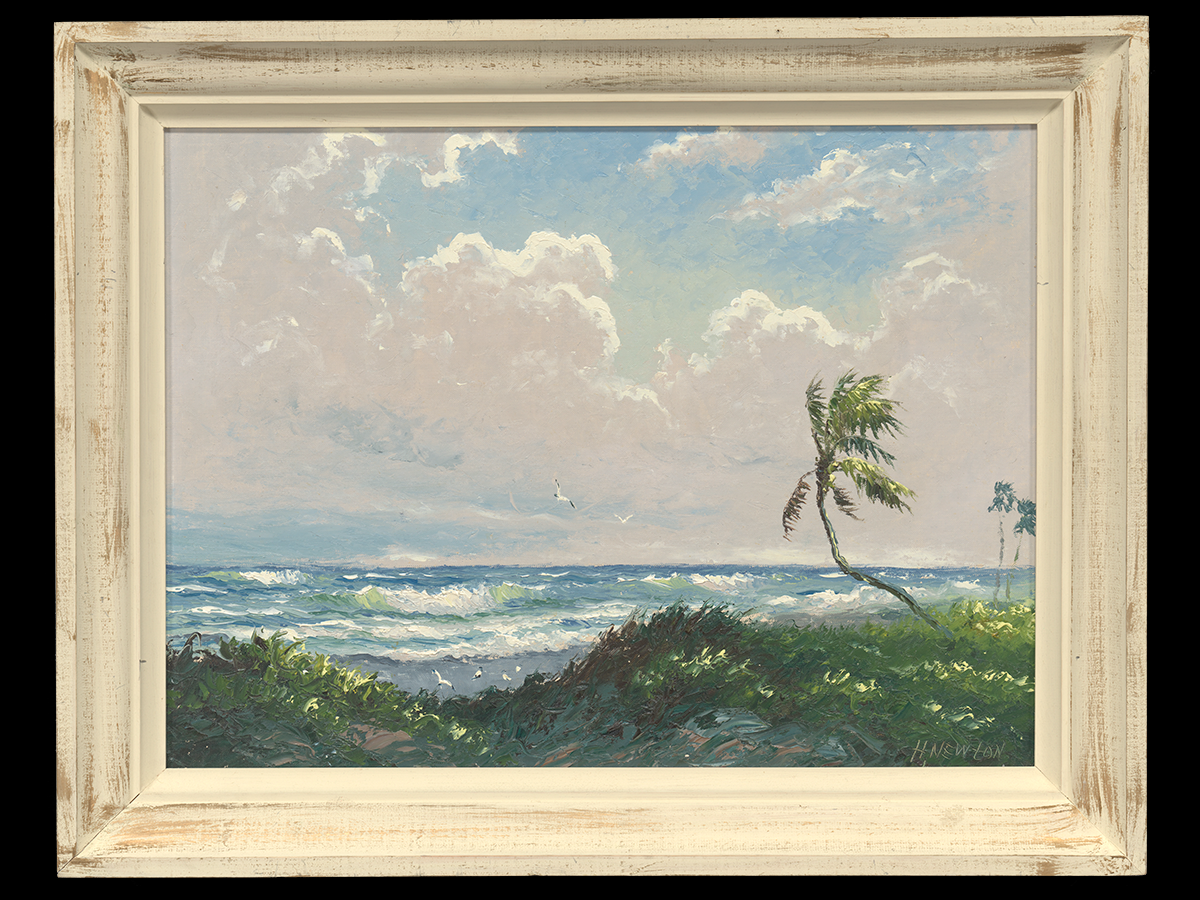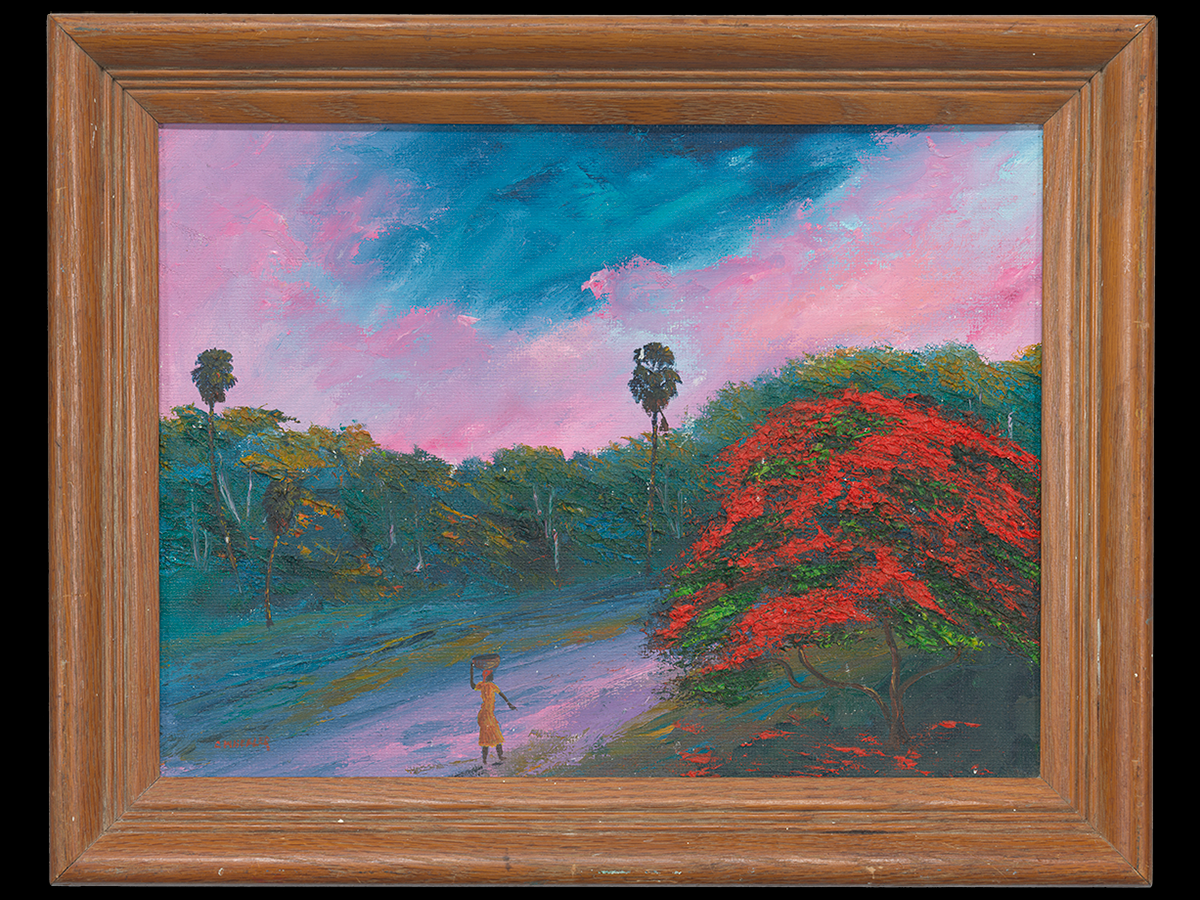 RESOURCES
The 26 members of the Highwaymen: Curtis Arnett, Hezekiah Baker, Al Black, Ellis Buckner, George Buckner, Robert Butler, Mary Ann Carroll, Johnny Daniels, Willie Daniels, Rodney Demps, James Gibson, Alfred Hair, Isaac Knight, Robert Lewis, John Maynor, Roy McLendon, Alfonso Moran, Sam, Lemuel and Harold Newton, Willie Reagan, Livingston Roberts, Cornell Smith, Charles Walker, Sylvester Wells and Charles "Chico" Wheeler.
Florida Artists Hall of Fame induction
Collections and exhibitions at the Orange County Regional History Center, South Florida State College Museum of Florida Art and Culture, Backus Museum and Museum of Florida History
Self-taught artists at the Smithsonian American Art Museum and Florida vernacular art at the Gadsden Arts Center
Beatty, Bob. Florida's Highwaymen: Legendary Landscapes. Orlando, Historical Society of Central Florida, 2005.
Butler, Robert and Dr. Sheila R Munoz, ed. Highwaymen Artists: An Untold Truth. CreateSpace, 2014.
Finch, Jim. "The Highwaymen" Antiques & Art Around Florida, Winter/Spring 1995.
Kuzmanovic, Natasha. Tropical Light: The Art of A.E. Backus. New York City: Vendome, 2016.
Monroe, Gary. The Highwaymen: Florida's African-American Landscape Painters. Gainesville: University Press of Florida, 2001.
Monroe, Gary. "The Highwaymen Phenomenon" Antiques & Art Around Florida, Summer/Fall 2001.