Our American Story
Her Song and Her Spirit Could Not Be Silenced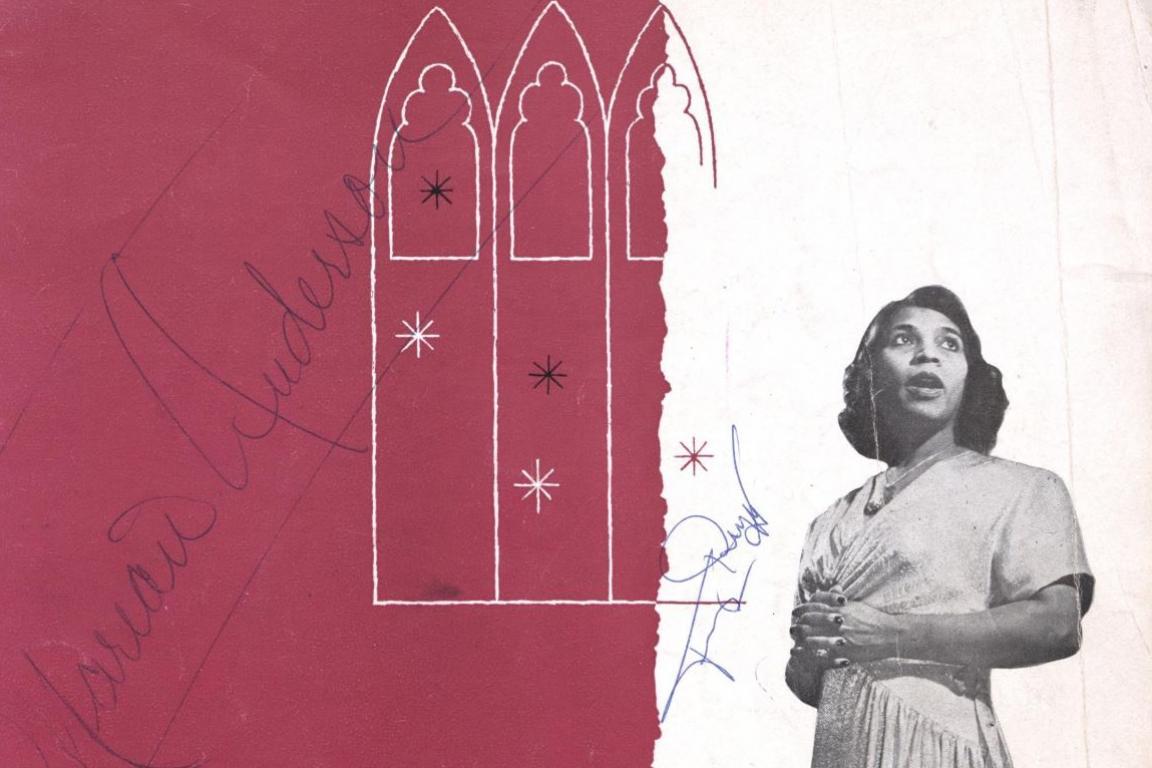 The great operatic contralto Marian Anderson is most often recalled for her brave and stirring performance from the steps of the Lincoln Memorial in 1939 after the Daughters of the American Revolution refused to allow her to sing from the stage of their Constitution Hall because of the color of her skin.
Less well remembered is the extraordinary life she led before and after that moment, in a career that took her from Philadelphia, the city of her birth, to New York City, the White House, and performances before royalty and in the great opera halls of Europe. 
Anderson possessed a voice of power, grace, and extraordinary range. Italian conductor Arturo Toscanini said, "a voice like hers only comes along once in a hundred years."
And yet, like many African American singers of her era, Anderson faced discrimination in her own country. 
After graduating from high school, Anderson applied to the all-white Philadelphia Music Academy, which refused to admit her. Undaunted, she continued to pursue her dream and, when she was 23 years old, Anderson beat over 300 competitors for the opportunity to sing with the New York Philharmonic Orchestra.
In Europe, South America, the former Soviet Union, and elsewhere, she captivated audiences with performances in multiple languages, including operatic arias and songs drawn from the classical canon. 
She also included traditional African American spirituals in her repertoire, sharing this important art form with the world.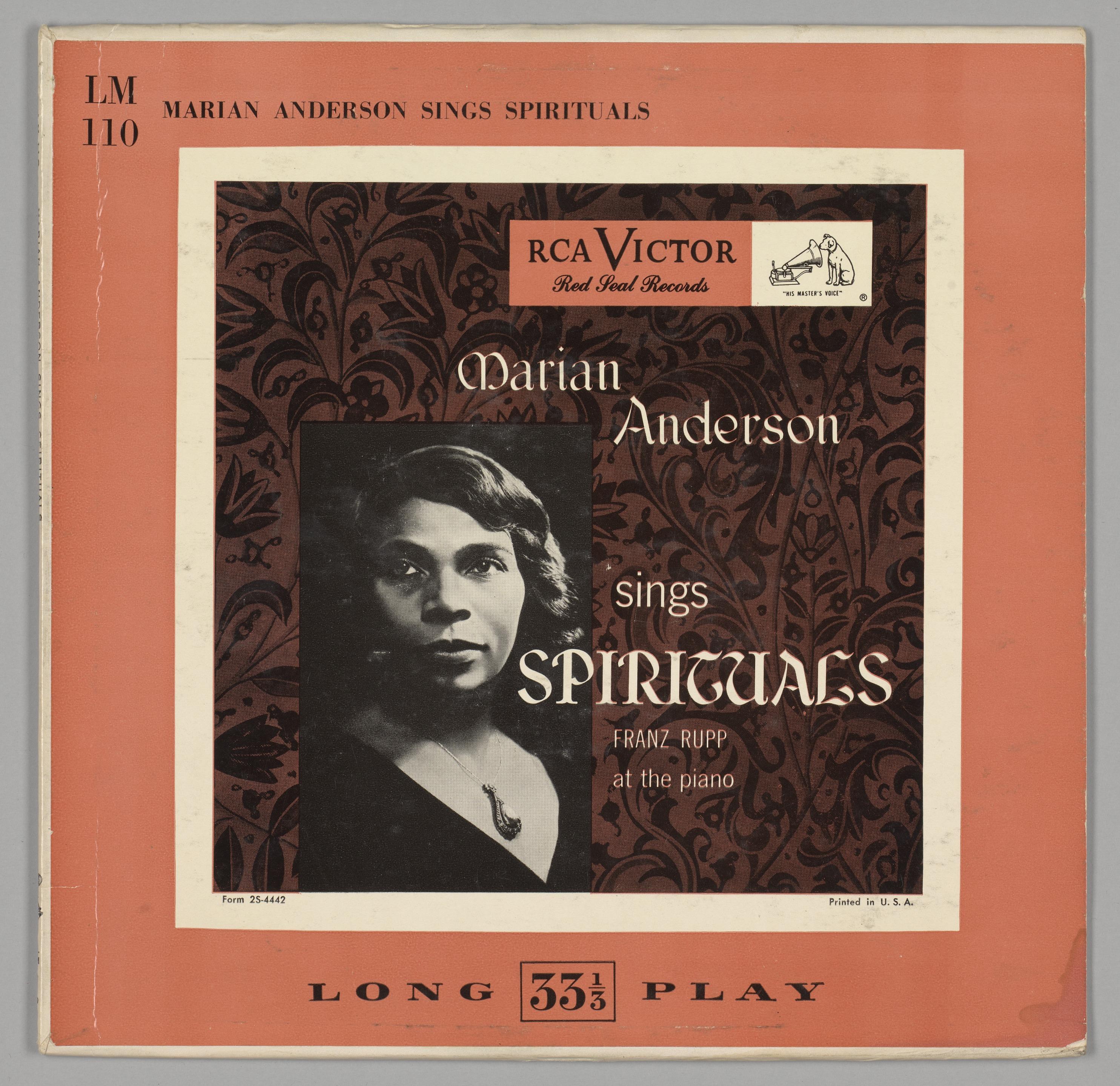 By 1939, Anderson was an international sensation. However, when Howard University invited her to perform in Washington, D.C., the Daughters of the American Revolution denied her access to DAR Constitution Hall, the only auditorium large enough to accompany the throngs of anticipated fans. It would be Walter White, executive secretary of the NAACP, along with Secretary of the Interior Harold Ickes and others that fixed this injustice by inviting her to perform at the Lincoln Memorial.
The air was cold on April 9, 1939 - no favor to an opera singer. Anderson was also intimidated by the prospect of singing before the largest crowd she had ever faced. But, considering all she had overcome, these were small obstacles. She strode to the microphone and, with all her dignity and mastery, began her first song: "My Country 'Tis of Thee."
In many ways, Anderson was an unlikely hero. Off the stage, she was quiet and reserved. When asked to comment on the Daughters of the American Revolution and their refusal to let her perform, she characteristically demurred - preferring to let her performance speak for itself.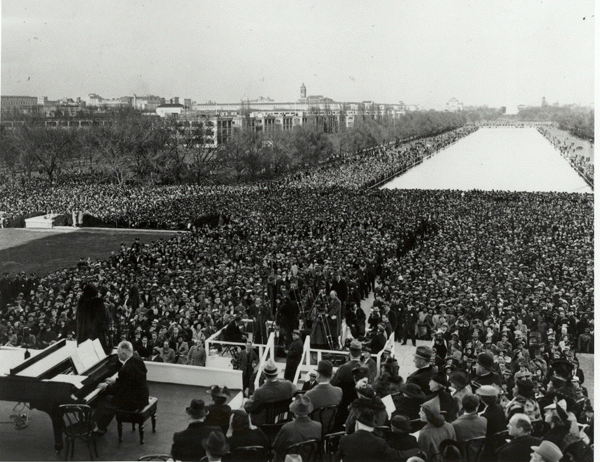 It did. Seventy-five thousand people heard her sing that morning, and before her retirement, she would enthrall millions more. She would make her belated debut at the Metropolitan Opera in 1955, tour the world on behalf of the United States in 1957, and sing for the inaugurations of presidents Eisenhower and Kennedy.
Following Martin Luther King's "I Have a Dream" speech in Washington in 1963, Anderson captivated the audience with her rendition of the spiritual "He's Got The Whole World In His Hands." 
Eventually, she moved to Connecticut, and at the end of her life, she traveled to Oregon, where she lived quietly, occasionally accepting well-deserved honors, until her death at age 96.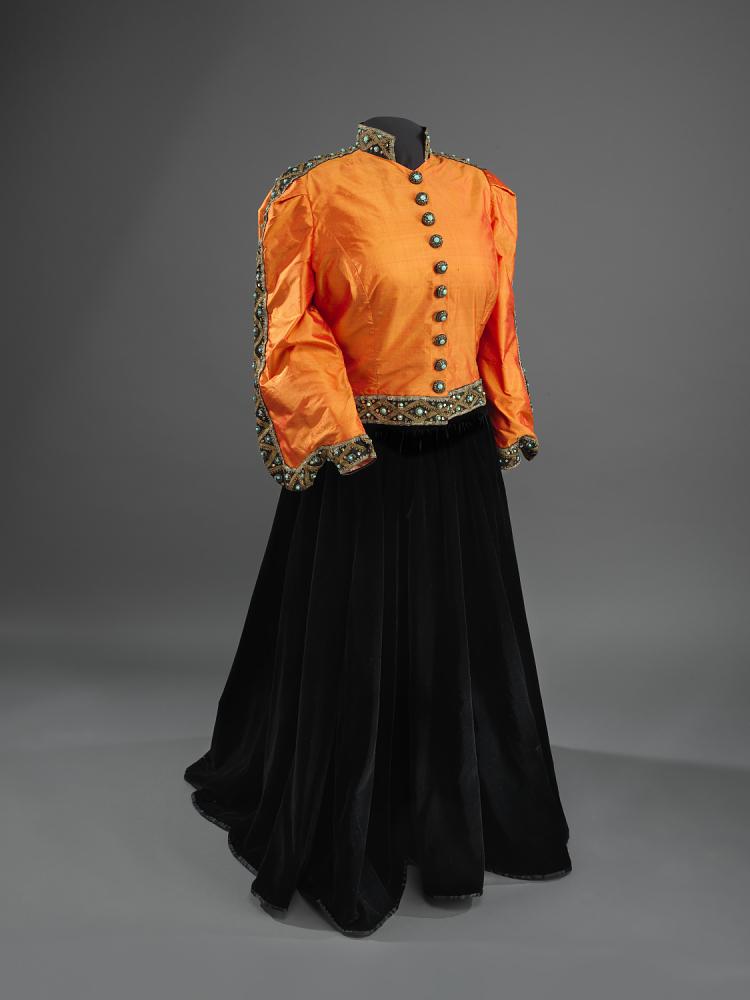 At the National Museum of African American History and Culture, we have many treasured artifacts and exhibits from Anderson's storied life. There is one of which I am particularly proud: the ensemble Anderson wore on April 9, 1939, when she sang to the conscience of the nation.
Although she wore a fur coat over her shoulders to fend off the cold, her jacket was bright orange with jeweled buttons that sparkled in the sun. A jacket befitting the icon she truly was. In 1993, with Anderson's permission, the jacket was redesigned with new fabric and the trim that was on the original garment. We are honored to conserve and share the skirt as Anderson wore it that day. 
If you have only ever seen black-and-white footage of her performance, I invite you to come to the Museum to see more. View Marian Anderson's dress on display, listen to her voice, and learn more about her inspiring life and career. Come and experience a moment that transfixed, and ultimately helped transform the nation. Join us as we celebrate the life and achievements of a great American hero.