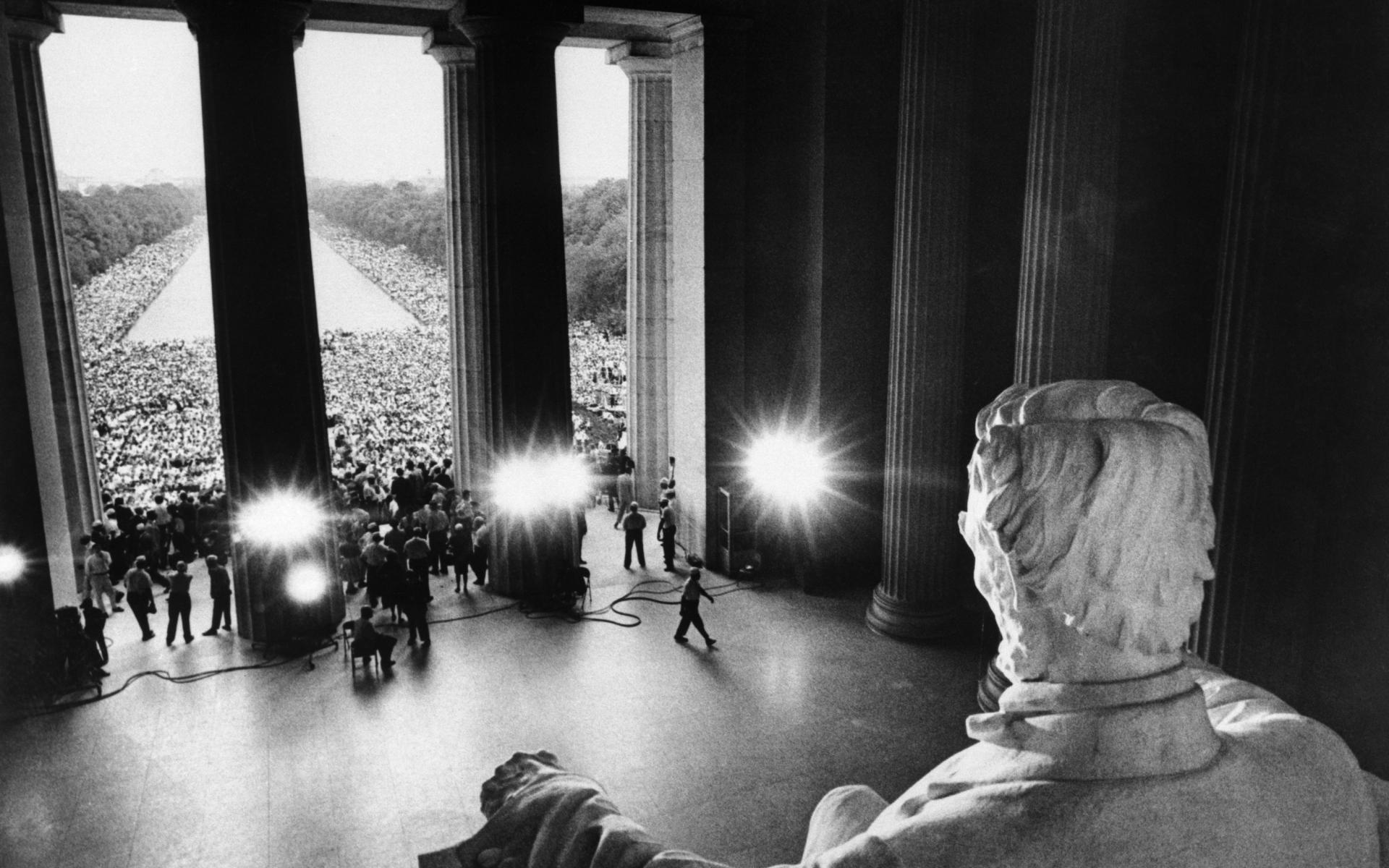 The Historical Legacy of the March on Washington
for Jobs and Freedom
In 1963, civil rights leaders A. Philip Randolph and Bayard Rustin began plans for a march on Washington to protest segregation, the lack of voting rights, and unemployment among African Americans. Randolph and Rustin enlisted the support of all the major civil rights organizations, and the march—on August 28— was a resounding success.
The March on Washington sought to pressure Congress to pass civil rights legislation. Many public officials feared that the march would result in violence and proposed a bill in Congress to prevent it. Despite predictions of trouble, an interracial crowd of 250,000 gathered and listened to speakers without any violence.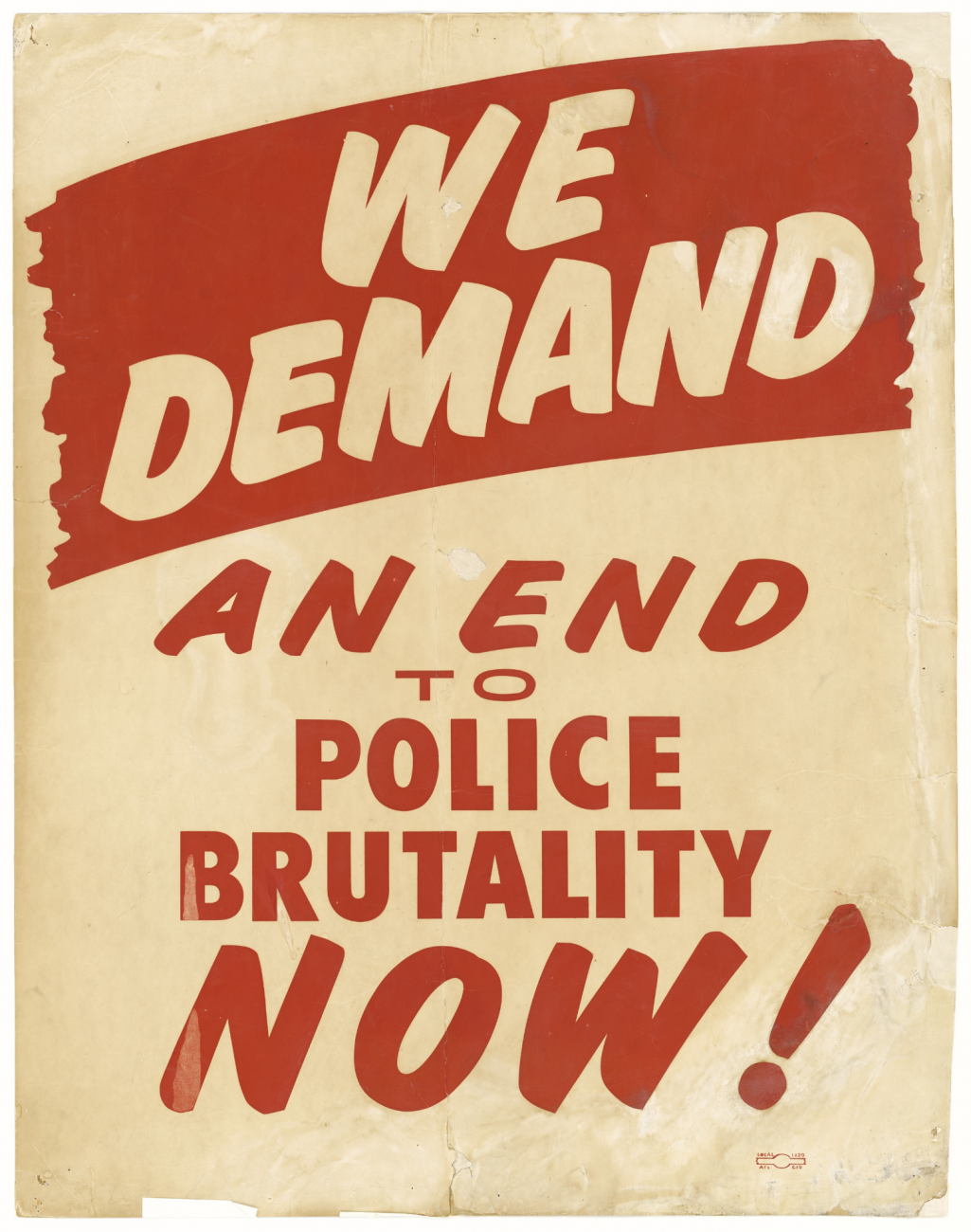 The above media is provided by YouTube
Visualize nearly 60 years of community activism and protest movements for racial and social justice in the United States through photography from the Museum's permanent collection. Featuring a range of iconic images from the 1963 March on Washington for Jobs and Freedom through the Women's March in 2017, and the Black Lives Matter movement, "Why We March" illustrates how marching is a sign of solidarity, reflecting a community whose voices and bodies come together to demand recognition and the promises of democracy. This video was produced through the generous support of Accenture.
We're going to march. We're going to walk together. We're going to stand together. We're going to sing together. We're going to stay together. We're going to moan together. We're going to groan together and after a while, we will have freedom, freedom, and freedom now.

REVEREND FRED SHUTTLESWORTH
Historical Significance
Hopeful progress and moments of tragedy marked the Civil Rights Movement during the course of 1963. Thousands of people across the nation demonstrated their commitment to freedom and equality, sometimes in the face of violence and intimidation. In 1963, more clearly than in any other year, media images offered the nation a definitive picture of the forces supporting segregation and their resolve to maintain it. The inspirational nonviolent commitment of civil rights activists encouraged many Americans, including the president, to support changes in the law.
A Revolutionary Messenger
John Lewis, president of the Student Nonviolent Coordinating Committee (SNCC), was the youngest speaker at the March on Washington. He was asked to tone down his speech to avoid offending Congress and the president. Lewis was one of the original thirteen Congress of Racial Equity (CORE) Freedom Riders and helped lead the Selma to Montgomery March in 1965. He was elected to Congress in 1986.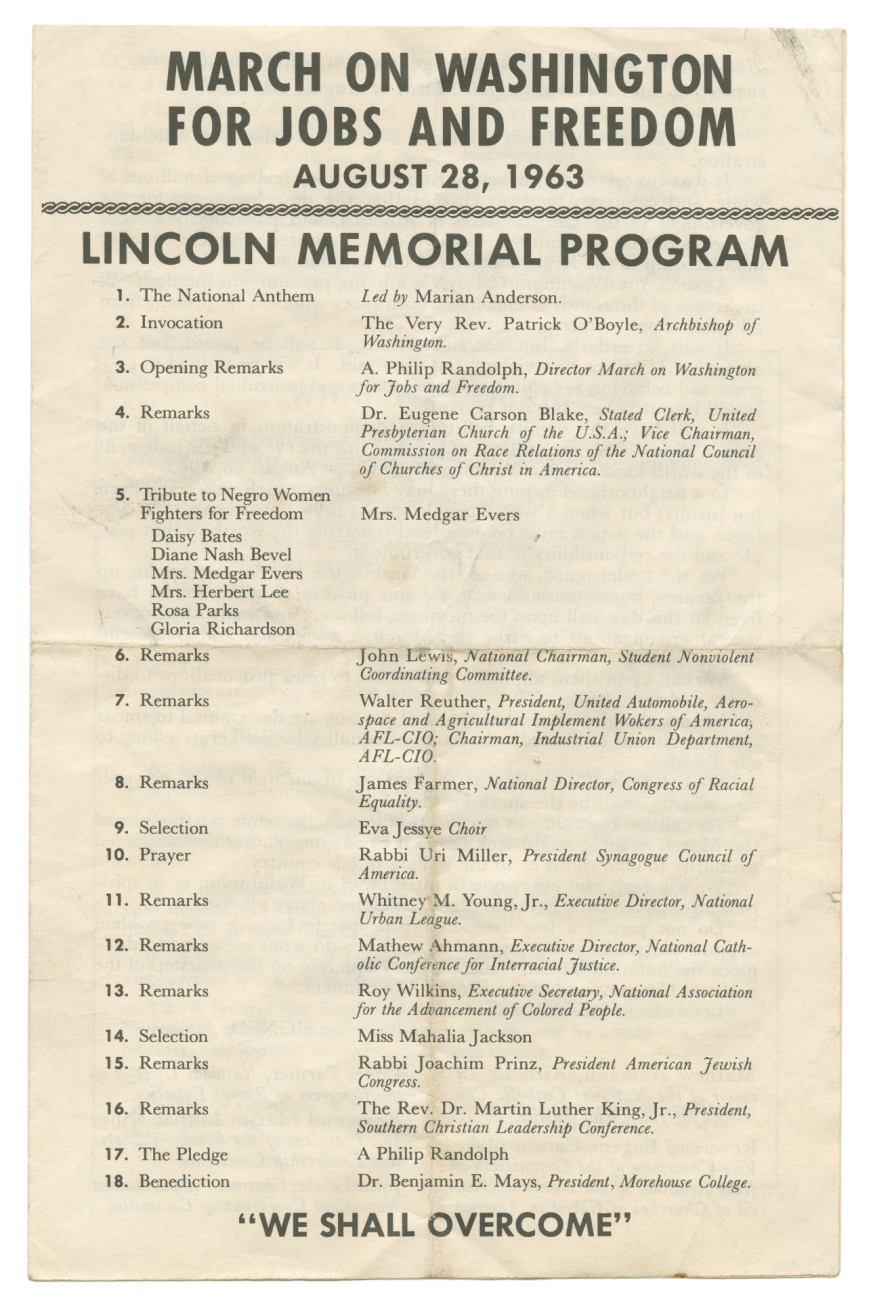 Listen to the
Music of the March
Marian Anderson sings "He's Got the Whole World in his Hands" at the March on Washington. She is most often recalled for her brave and stirring performance in 1939 from the steps of the Lincoln Memorial after the Daughters of the American Revolution refused to allow her to sing from the stage of their Constitution Hall because of the color of her skin.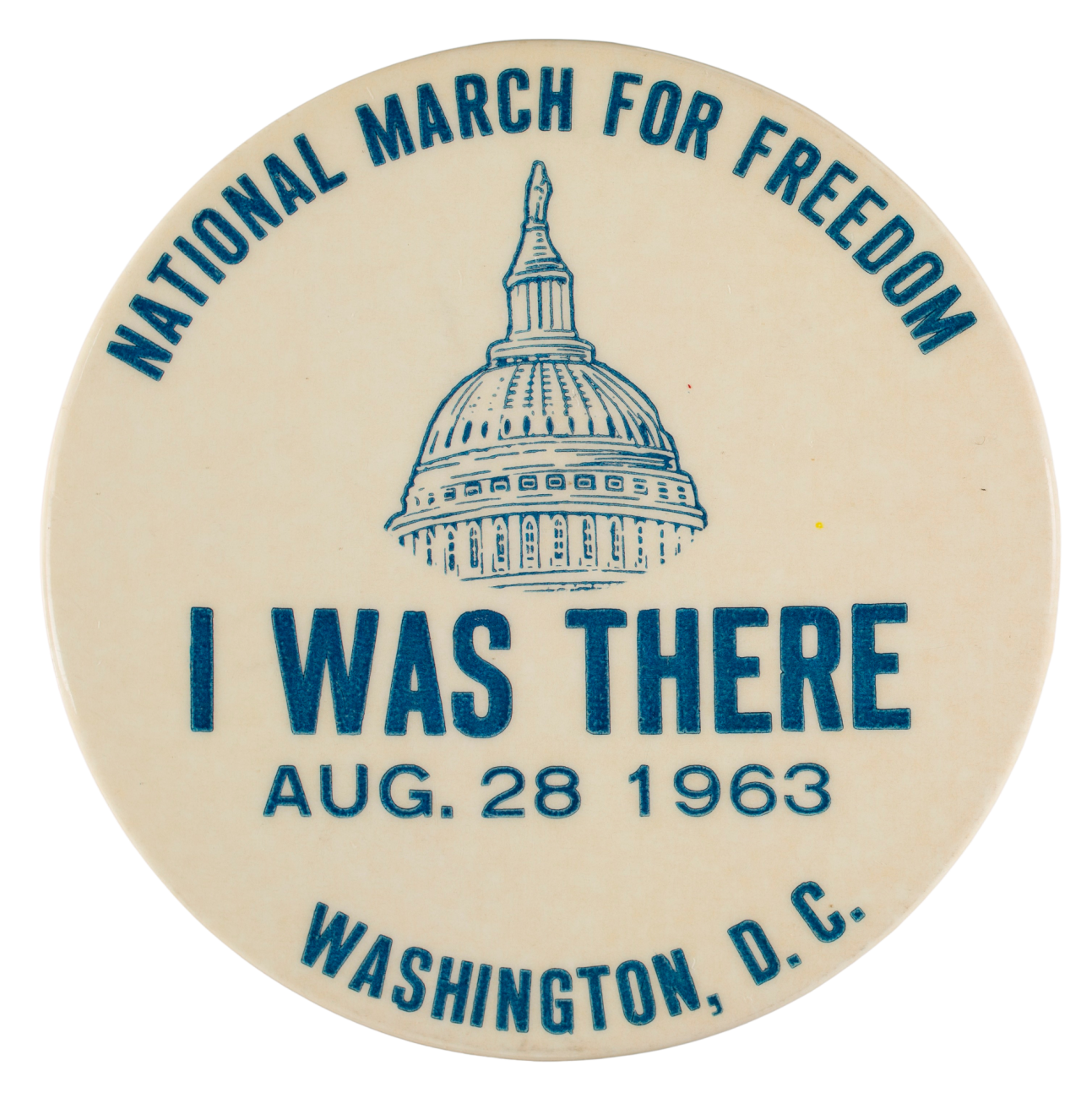 Make a Pinback Button for the March on Washington
Pinback buttons have been around for over 100 years. People wear buttons to show support for political causes or other things that they care about. During the March on Washington for Jobs and Freedom on August 28, 1963 marchers wore buttons to show their support. Some people, like Joan Trumpauer-Mulholland, kept them to remember being there that day.
MARCH ON WASHINGTON PINBACK BUTTON ACTIVITY

about Make a Pinback Button for the March on Washington
Remember the March in Color