Our American Story
Jane Crow & the story of Pauli Murray
Mar 24, 2021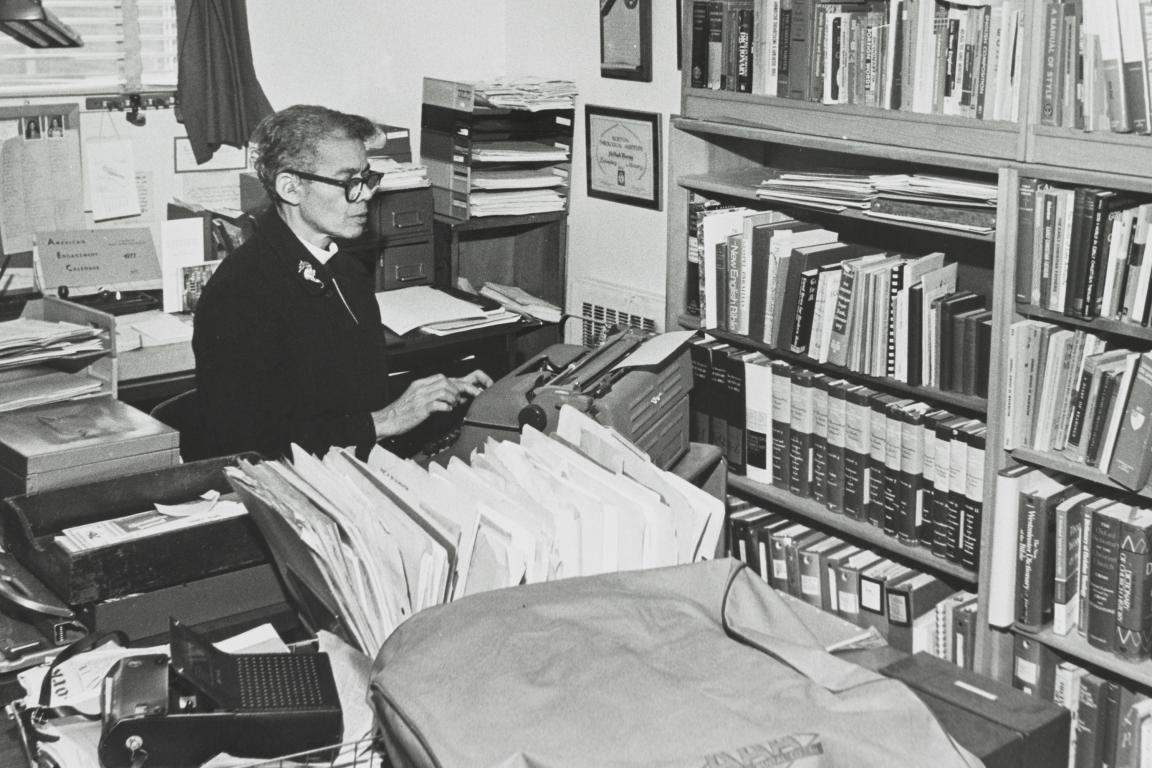 If one were to describe Pauli Murray as remarkable, it would be without exaggeration. A pioneering lawyer, civil and women's rights activist, prolific writer, Episcopal priest, and so much more—Murray was a trailblazer for countless women.
Pauli Murray was born Anna Pauline Murray in Baltimore, Maryland, on November 20, 1910, to Agnes Fitzgerald Murray, a nurse, and William Murray, an educator and poet. Following her mother's sudden death, Murray was sent to Durham, North Carolina, at the age of three to live with maternal grandparents and Pauline Fitzgerald, the aunt after whom Murray was named. A gifted youth, Murray learned to read by the age of five and graduated at age 15 from high school, where the ambitious student was editor-in-chief of the school newspaper, president of the literary society, class secretary, a member of the debate club, a forward on the basketball team, and a top student.
Murray's drive for excellence was partially motivated by a keen awareness of the serious discrimination African Americans and women faced, especially in the heavily segregated South where Jim Crow laws were enforced. In 1927, Murray moved to New York to attend Hunter College but struggled to stay employed and make ends meet. Nevertheless, the young student contributed to the growing intellectual discourse on civil rights, befriending Langston Hughes and following leaders like W.E.B. Dubois and Mary McLeod Bethune.
Murray graduated from Hunter in 1933, in the midst of the Great Depression and with few prospects for employment. After working odd jobs for several years, she applied to the University of North Carolina, Chapel Hill, for graduate school in 1938, but was rejected on the basis that they "didn't accept African American applicants." Not one to be easily dissuaded, Murray wrote a letter to President Franklin Roosevelt—and sent a copy to First Lady Eleanor Roosevelt—after he lauded the university as a "great liberal institution." Although the school's decision was ultimately upheld, the experience established what would become a decades-long friendship between Murray and the First Lady.
In 1940, fifteen years before the infamous Montgomery Bus Boycott, Murray refused to move to the back of a segregated bus in Virginia during a trip home to Durham for Easter and was subsequently thrown in jail. This type of experience, and Murray's relentless determination to stand up for civil rights and the downtrodden, would go on to inform her career as an activist, organizer, and attorney. She became a passionate orator and worked briefly for the National Urban League and the Worker's Defense League.
After hearing Murray speak at a Worker's Defense League rally, the young lawyer Thurgood Marshall wrote a letter of recommendation to Howard University School of Law, where he was an alumnus, and in 1941 Murray was awarded a scholarship. She was the only woman in that class of law students, and one professor's claim that he "didn't understand why a woman would want to go to law school" added more fuel to Murray's fire. She referred to this type of prejudice against women as "Jane Crow," an allusion to the pervasive Jim Crow laws. She subsequently became an active member of the Congress of Racial Equality (CORE) and contributed to the growing dialogue on the intersection of racial and gender-based discrimination.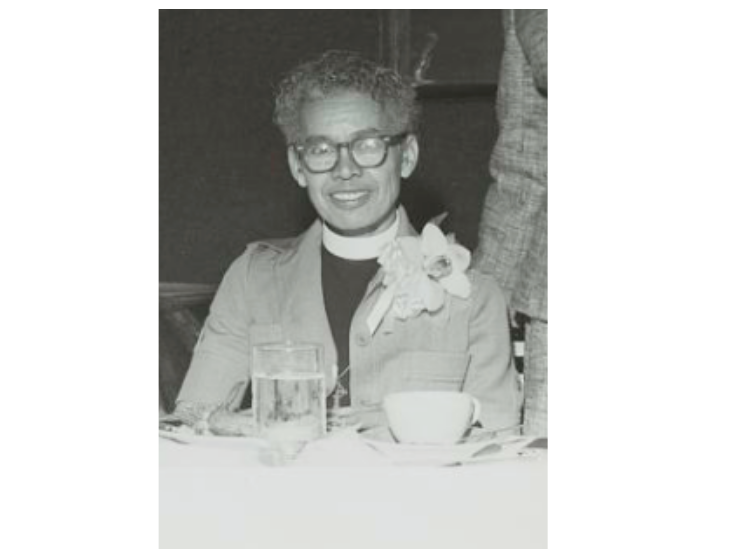 Pauli Murray was the top student in her graduating class at Howard Law, and went on to earn a master of law degree the following year from the University of California Berkeley School of Law. In 1946, she briefly served as California's first African American deputy attorney general and shortly thereafter was named "Woman of the Year" by the National Council of Negro Women and Mademoiselle magazine.
Murray then moved back to New York, where she was commissioned by the Methodist Church (which staunchly opposed segregation) to write a pamphlet about the way segregation laws impacted its mission. The proposed "small pamphlet" turned into a brilliantly written 776-page book, States' Laws on Race and Color, that was published in 1950 and disseminated widely to colleges, universities, and law offices. Thurgood Marshall famously called it "the bible" of the Civil Rights Movement, as the book skillfully illustrates the social implications and unconstitutionality of segregation laws. The book also is commonly cited as the foundation for the arguments posed in the landmark Supreme Court case Brown v. Board of Education.
In 1956, Murray was invited to join the law firm Paul, Weiss, Rifkind, Wharton & Garrison. She also published a second book, Proud Shoes: The Story of an American Family, which explores her family's ancestry. Released about 20 years prior to Alex Haley's Roots, the memoir is credited as a seminal work on African American genealogy. In her posthumously released memoir, Song in a Weary Throat (1987), Murray details her civil rights activism. The memoir also mentions her Aunt Pauline's early embrace of the young "little boy-girl," an allusion to Murray's lifelong struggle with gender identity. Murray's only book of poems, Dark Testament, was published in 1970.
While at Paul, Weiss, Rifkind, Wharton & Garrison, Murray—the only African American at the firm and one of just four women—crossed paths with an aspiring attorney working as a summer associate, Ruth Bader Ginsburg. Ginsburg was so inspired by Murray that she listed her name on the legal brief for the groundbreaking 1971 Supreme Court case Reed v. Reed, which established that the equal protection clause of the Fourteenth Amendment to the U.S. Constitution prohibited differential treatment based on sex.
Noting Murray's profound effect on her legal career, the late Justice often called Murray her legal hero, crediting her for the "willingness to speak out when society was not prepared to listen. [Murray] was the one who sparked the idea that the Fourteenth Amendment should protect the right of men and women . . . to follow their talent as far as it could take them."
Murray's career paralleled the country's uneven progress on the reform of racial and gender-based discrimination. In 1961, President John F. Kennedy appointed Murray to the newly developed Presidential Commission on the Status of Women. In 1963, she participated in the March on Washington but was frustrated by the lack of women in leadership. Following the passage of the 1964 Civil Rights Act, Murray published a landmark article in The George Washington Law Review entitled "Jane Crow and the Law: Sex Discrimination and Title VII," where she explains how certain legal statutes meant to protect the civil rights of African Americans still limited the scope of liberties afforded to women.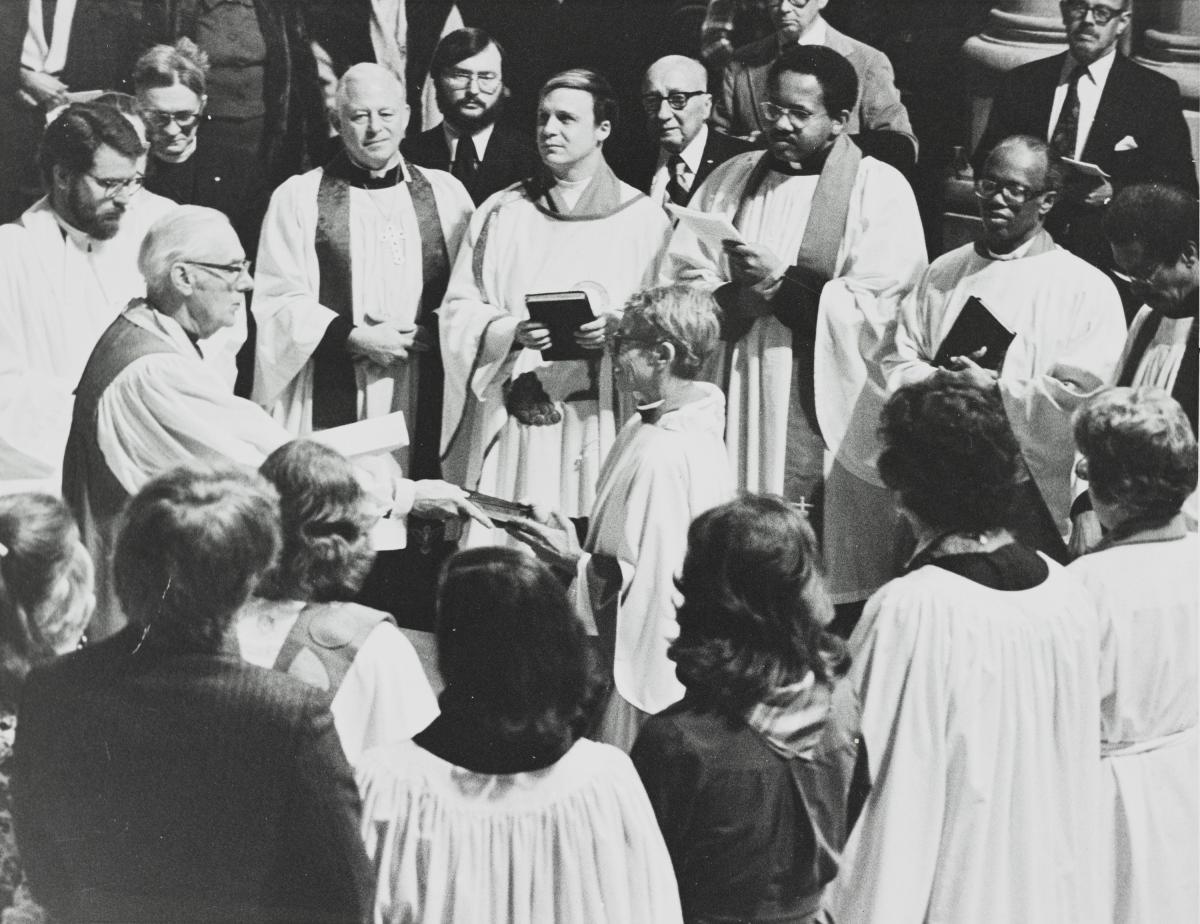 After a short stint teaching constitutional law in Ghana, Murray enrolled at Yale Law School, and in 1965 became the first African American to earn a doctoral law degree from the university. In 1966, she cofounded the National Organization for Women (NOW) with Betty Friedman and other activists.
Murray would go on to serve as the vice president of Benedict College in South Carolina and as a tenured professor at Brandeis University in Massachusetts before entering the General Theological Seminary in New York City. She was ordained as an Episcopal priest in 1977, the first African American to do so, and served in that capacity until her death in 1985.
Although too few know of Rev. Dr. Pauli Murray's many and storied accomplishments, her contributions as a legal scholar, author, and trailblazer are indisputable. An activist who was at the center of many of the 20th century's most consequential human rights movements, Murray challenged the status quo, opened countless doors, and broke innumerable barriers—and left a legacy that continues to inspire today's changemakers and tomorrow's leaders.