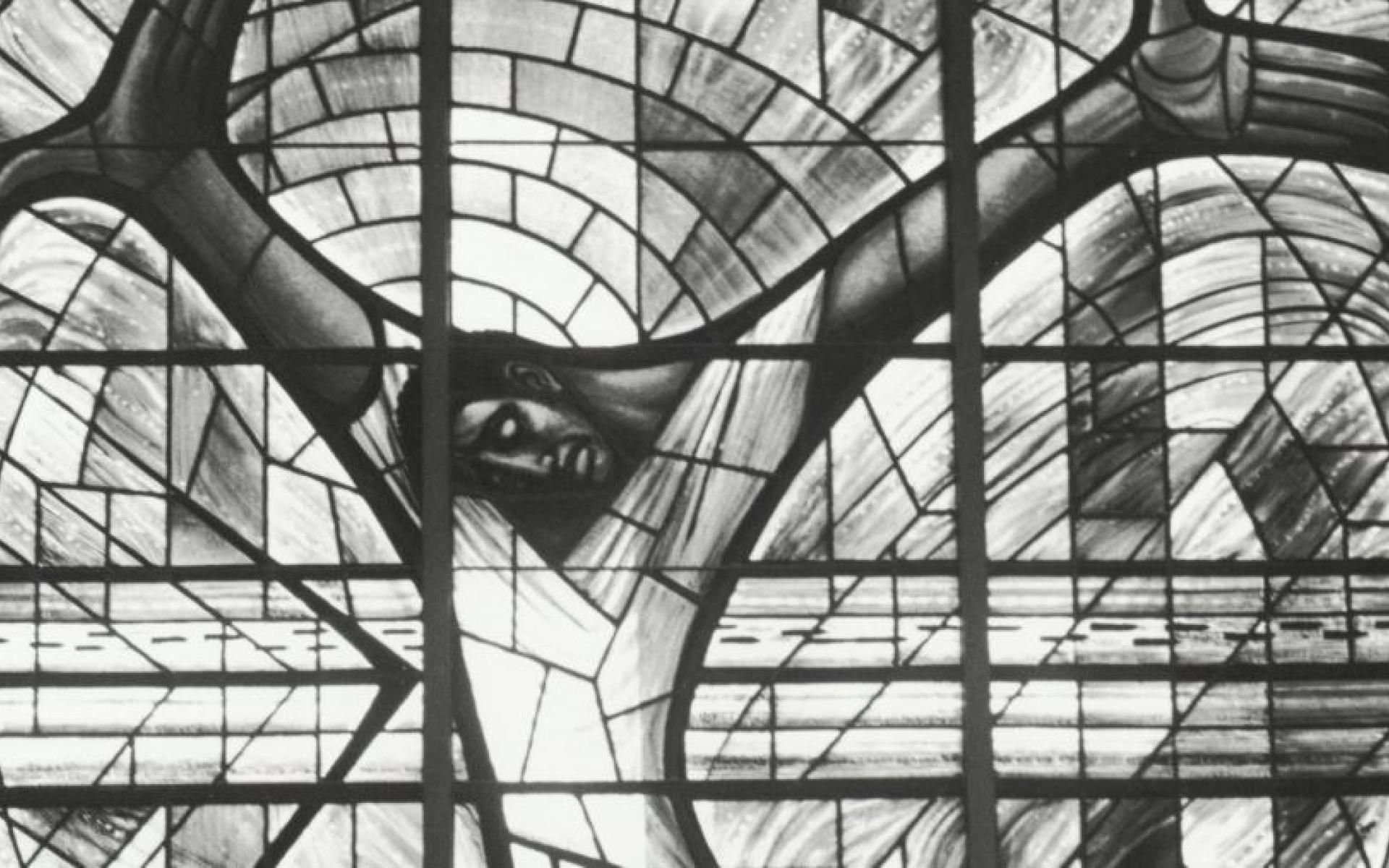 Collection Story
Lives in Pieces
In memory of Addie Mae Collins, Carol Denise McNair, Cynthia Diane Wesley and Carole Robertson
Four young girls were killed on Sept. 15, 1963, when a bomb, planted by the Ku Klux Klan, detonated at the 16th Street Baptist Church in Birmingham, Alabama. 
These shards of glass are from the remains of the stained glass windows of the 16th Street Baptist Church in Birmingham, Alabama, and were picked up by the donor, Joan Trumpauer Mulholland, from the street in front of the Church. Trumpauer-Mulholland would attend the Sept. 18, 1963, funeral held for three of the four girls killed in the bombing of the church. 
She later recalled her response to the bombing, coming just days after the March on Washington in M.J. O'Brien's We Shall Not be Moved, "It was just shattering to go from the euphoria of having this huge, huge march in Washington to those kids being killed. We'd felt the nation had reached a new high of civility with the March on Washington, and then to be brought down so hard. No matter how good it felt in Washington, the reality of the South was still there. That ugliness and violence hadn't gone anywhere."
Trumpauer-Mulholland was a young white woman from Virginia who had participated in desegregation protests in Durham, North Carolina, in 1960 while a freshman at Duke University. After leaving Duke, she worked with the Nonviolent Action Group (NAG) at Howard University and participated in the Freedom Rides. She was arrested and served time in Parchman Prison in Mississippi in 1961 and was the first white student to attend all-black Tougaloo University full-time. She worked for the Student Nonviolent Coordinating Committee (SNCC) and Congress of Racial Equality (CORE) in Mississippi while attending Tougaloo and helped organize the 1963 March on Washington.
Written by William S. Pretzer, Senior Curator of History
When I went to visit the 16th Street Baptist Church in Birmingham, Alabama, I noticed how vibrant and alive its congregation is today. But as tourists filed in on a Wednesday afternoon looking around the building, everyone spoke of the children that died there Sept. 15, 1963, in one of the many explosions that gave "Bombingham" its infamous nickname. These shards of glass that were blown out of the windows of the church are powerful symbols of hate and the recovery from it.

Leah L. Jones

Digital Imaging Specialist, NMAAHC
Their death says to us that we must work passionately and unrelentingly for the realization of the American dream.

Dr. Martin Luther King Jr.

Sept. 18, 1963