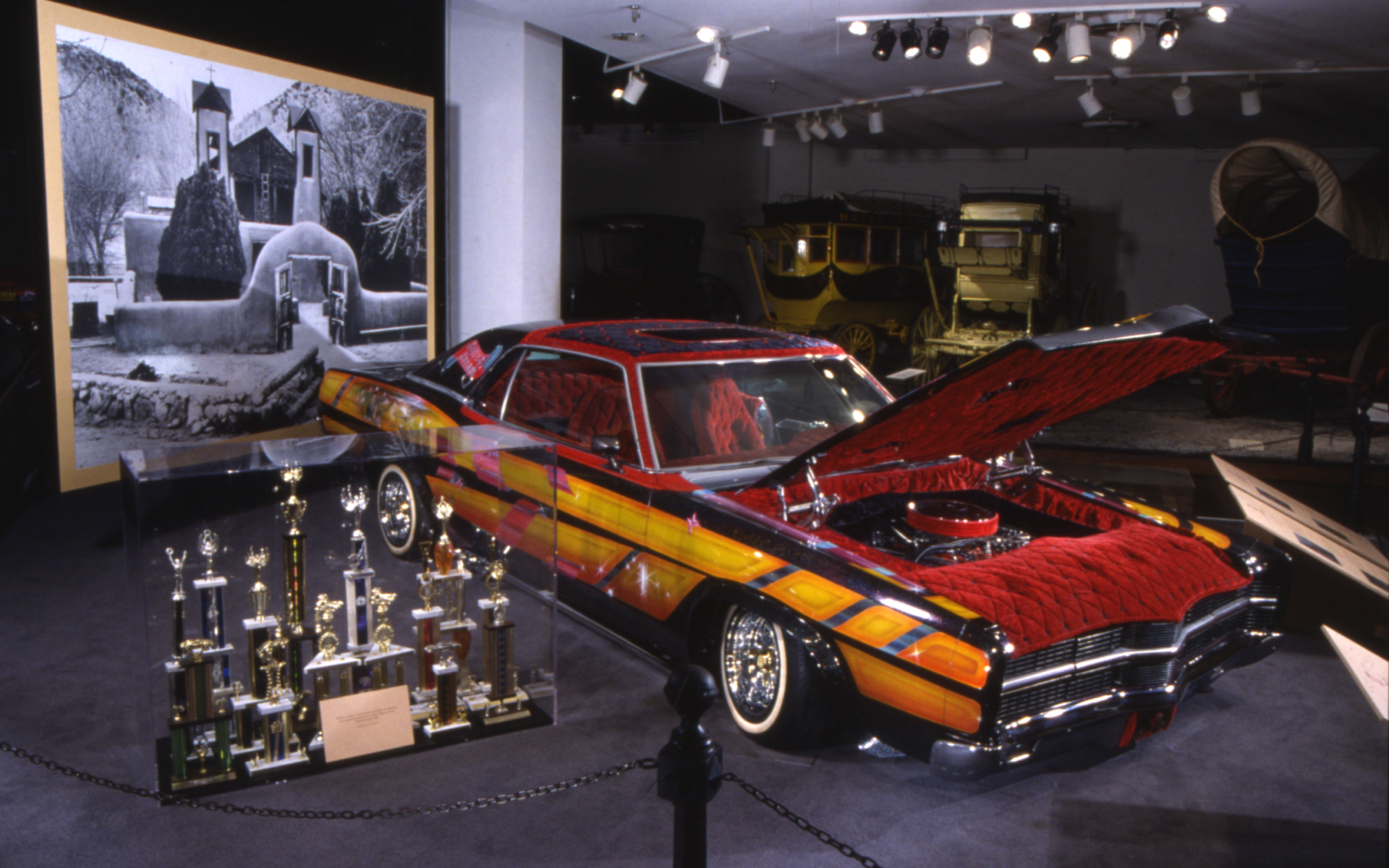 Many Lenses
Lowriders
Cars with Identities
Lowriders are cars that express identities—social, cultural, aesthetic. With their extended bodies and low to the road roll, the cars have been a vehicle of choice for cruising, a popular pastime in many American communities since the mid-twentieth century. Lowriding puts both the cars and their riders on display.
In these essays, Roger White (National Museum of American History) describes how a car named "Dave's Dream" and other personalized lowriders became automotive masterpieces and cultural statements in Mexican-American communities. Kevin Strait (National Museum of African American History and Culture) shares how in the 1990s, lowriders emerged as mobile props, and sometimes lead characters, in music videos of West Coast hip hop artists. For Emil Her Many Horses (National Museum of the American Indian), the lowrider's association with parading and being seen reflects the role of automobiles at the annual Crow Fair and Rodeo where elaborately decorated cars have begun to replace horses on the parade route.
A Lowrider Named Dave's Dream
Roger White, Museum Curator, NMAH
"Lowrider" is the name used for cars transformed into cultural expressions and for the dedicated aficionados who make and drive them. Historically, lowriders were mostly Latino men from Texas, the Southwest, and southern California. Since the 1950s, car clubs and family members have converted older cars for cruising, shows, and competition at events, as they still do today.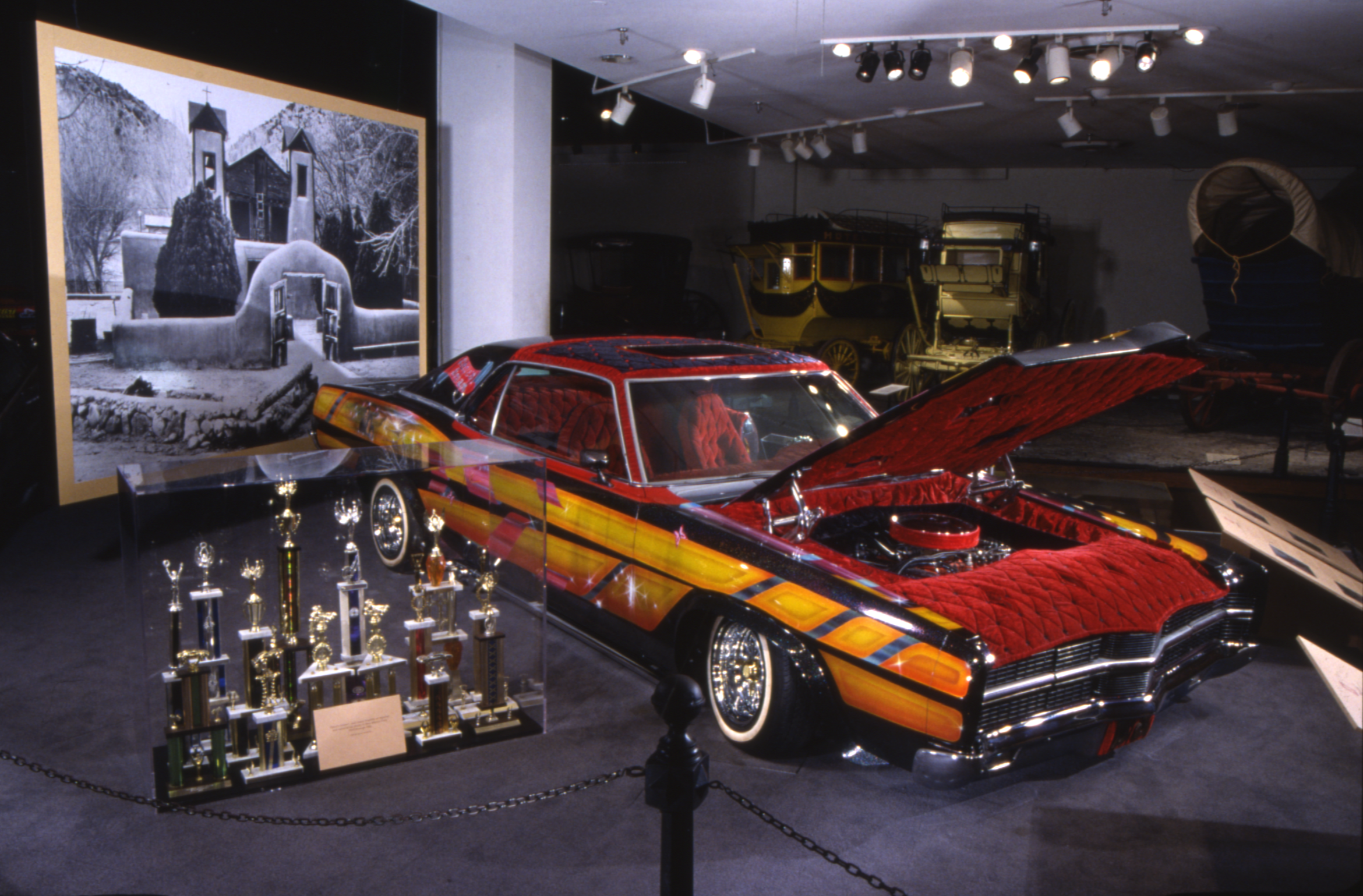 The mobile masterpieces made by lowriders embrace art, family, and religion. The lacquered bodies of lowrider cars glow with brilliant colors, geometric patterns, religious symbols, and velvet trim. Unlike hot rods and other racing cars, lowriders were designed to parade slowly. Each car is lowered within inches of the pavement and driven as a rolling work of art.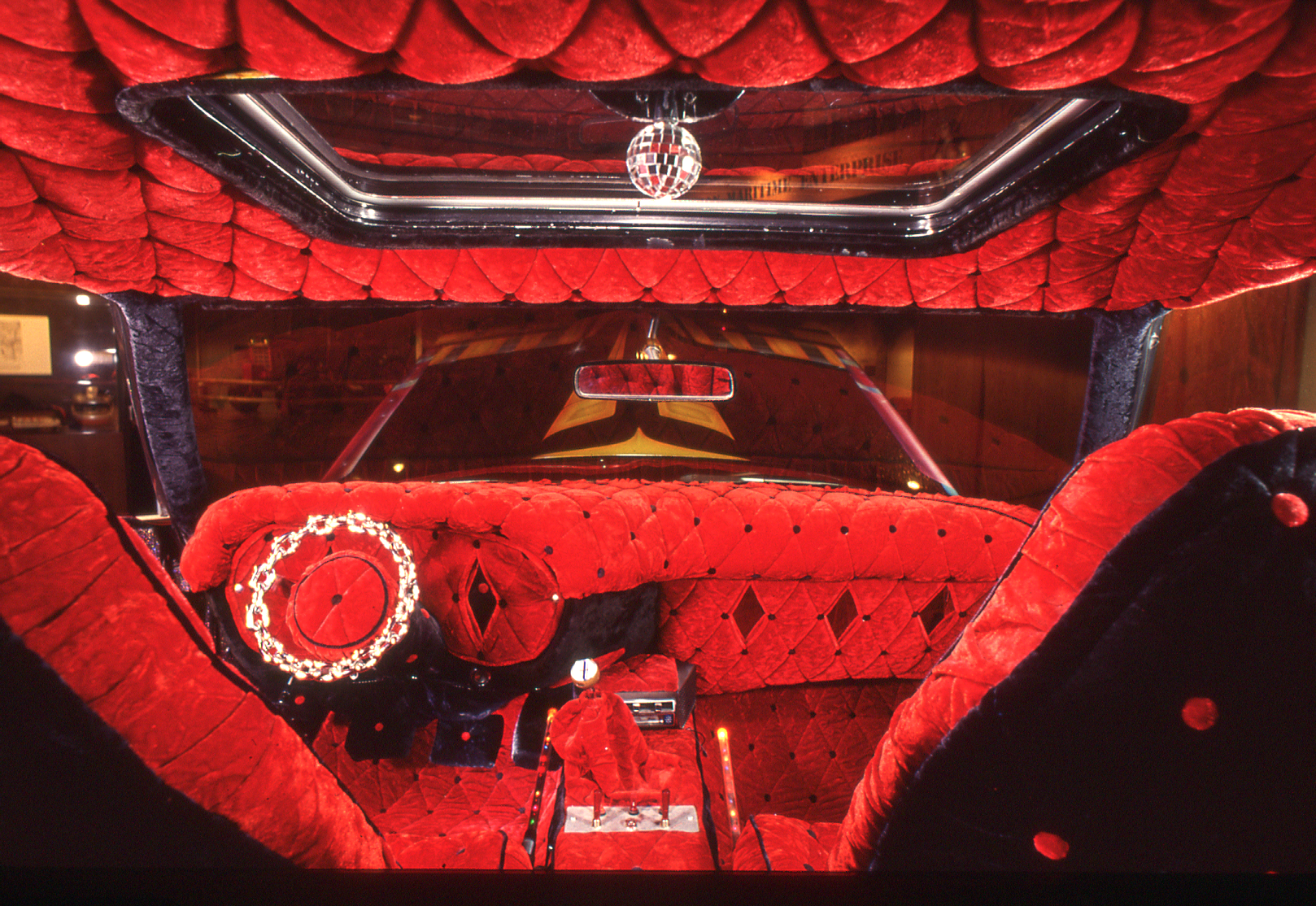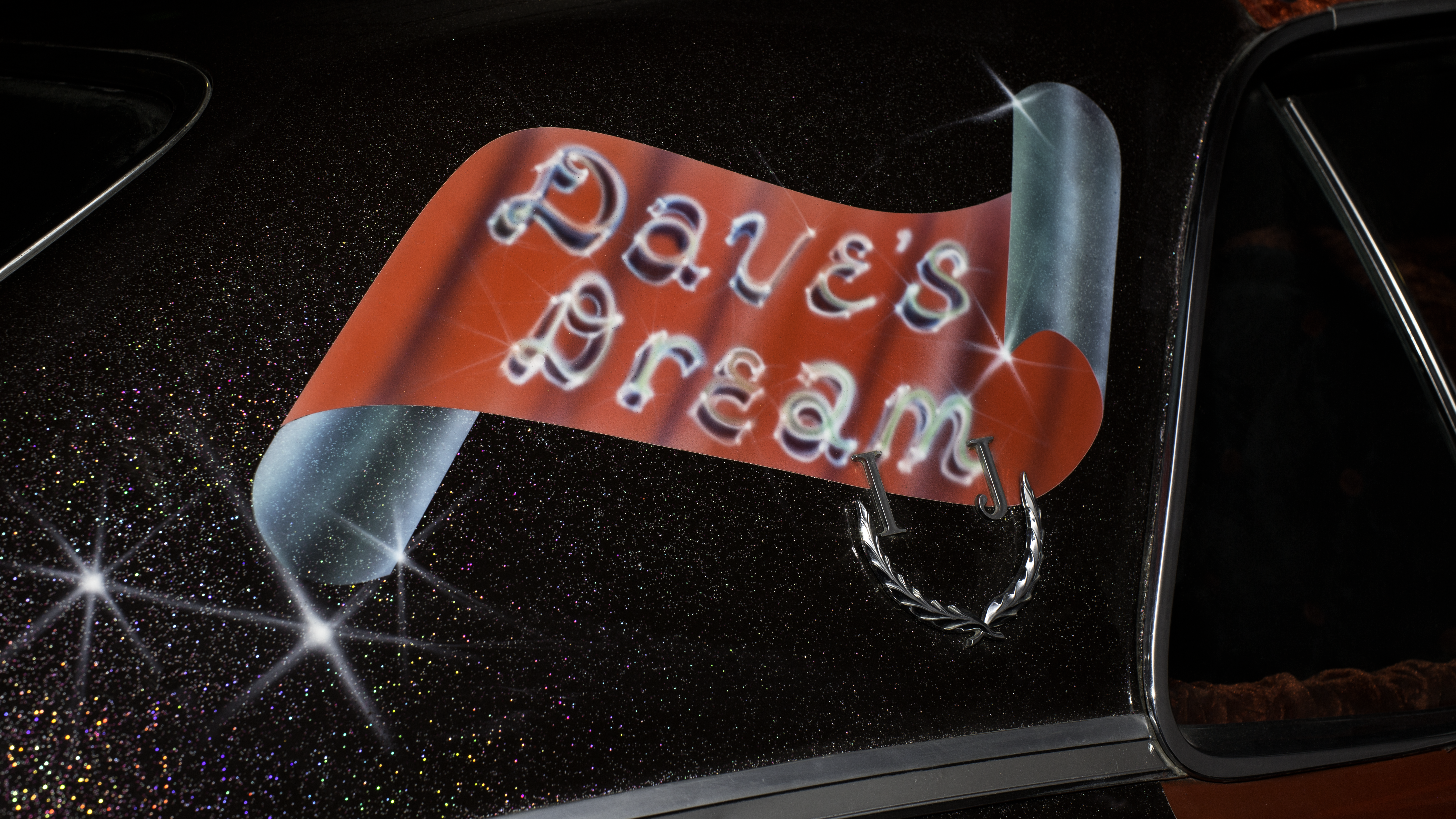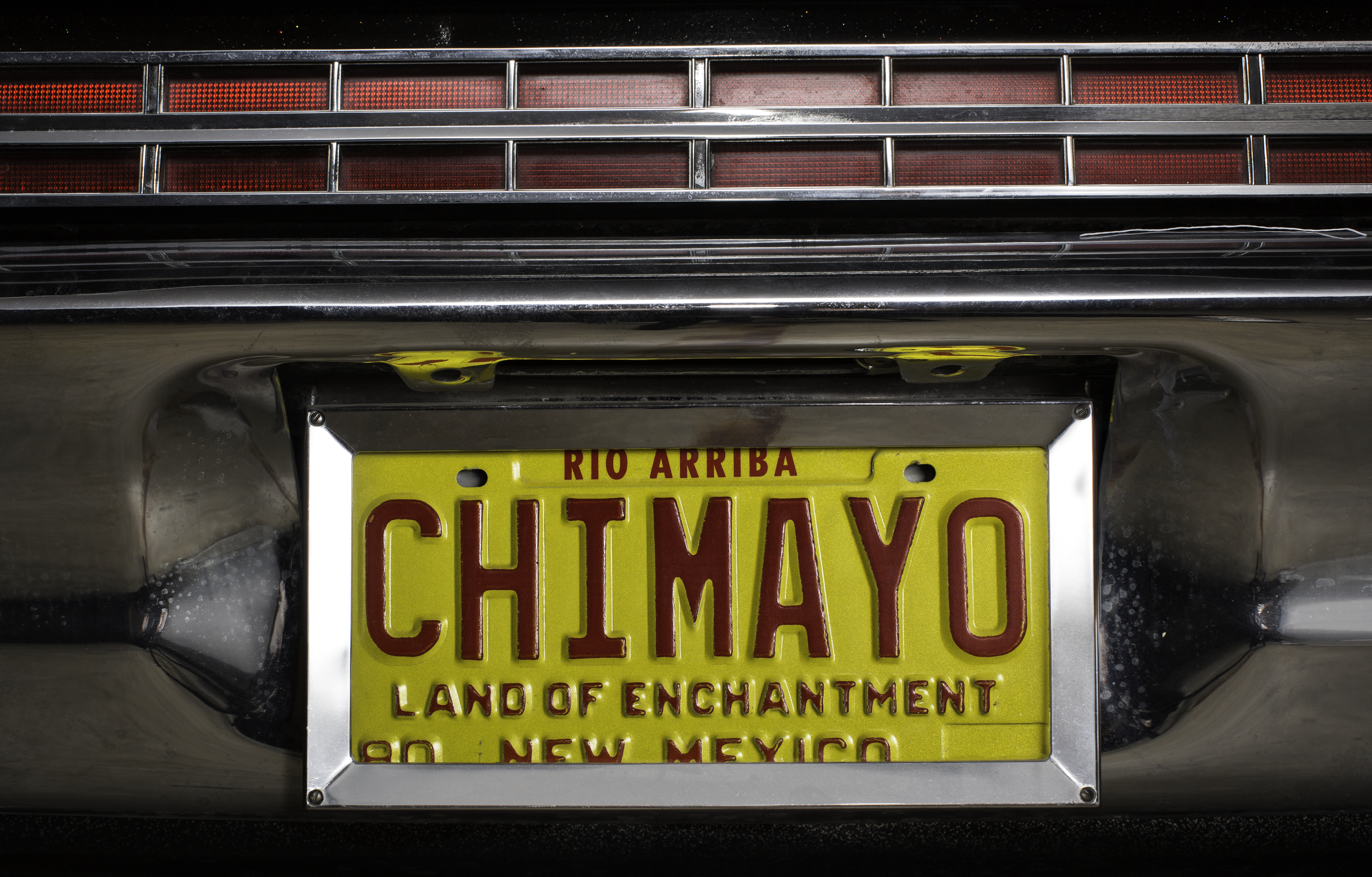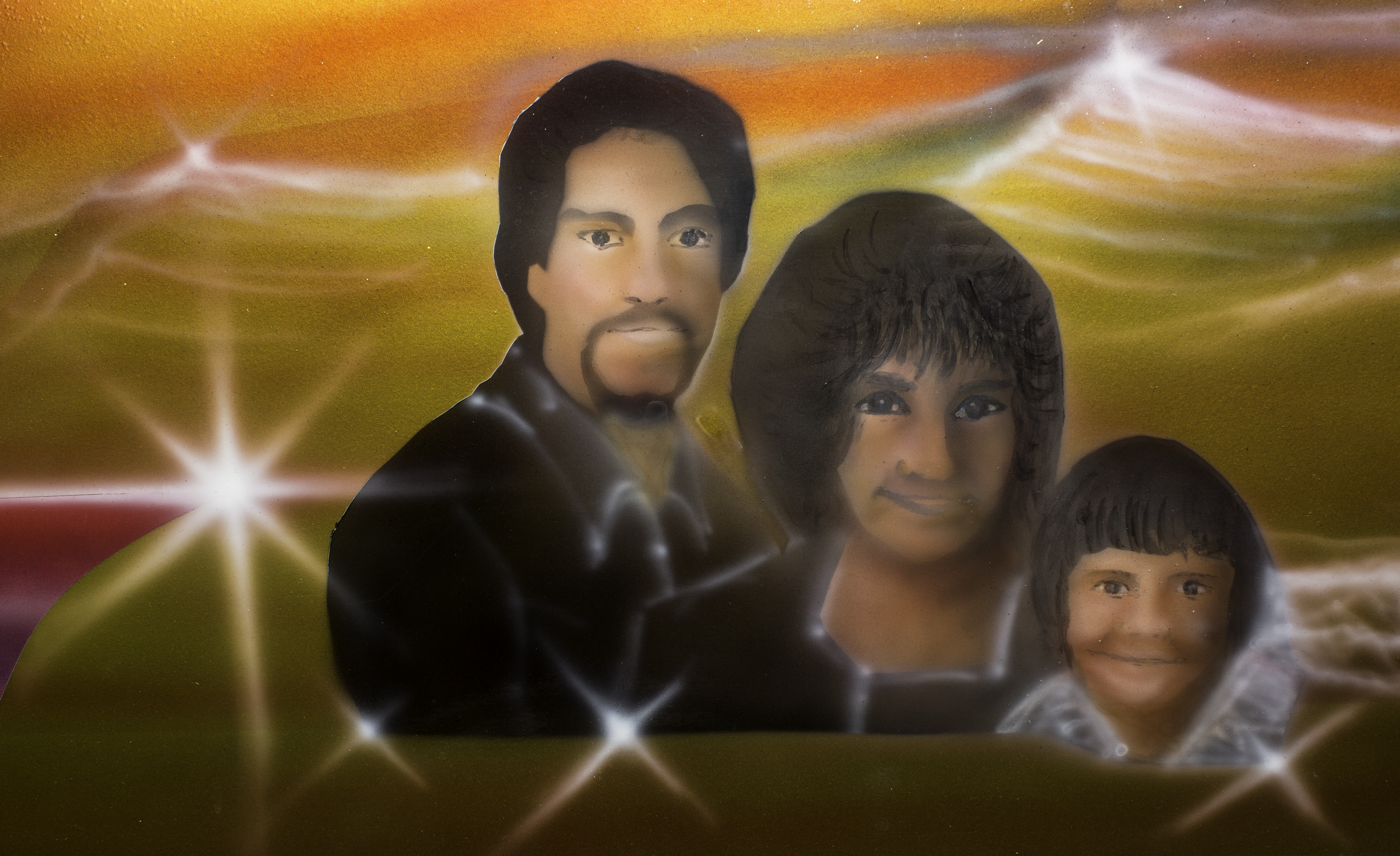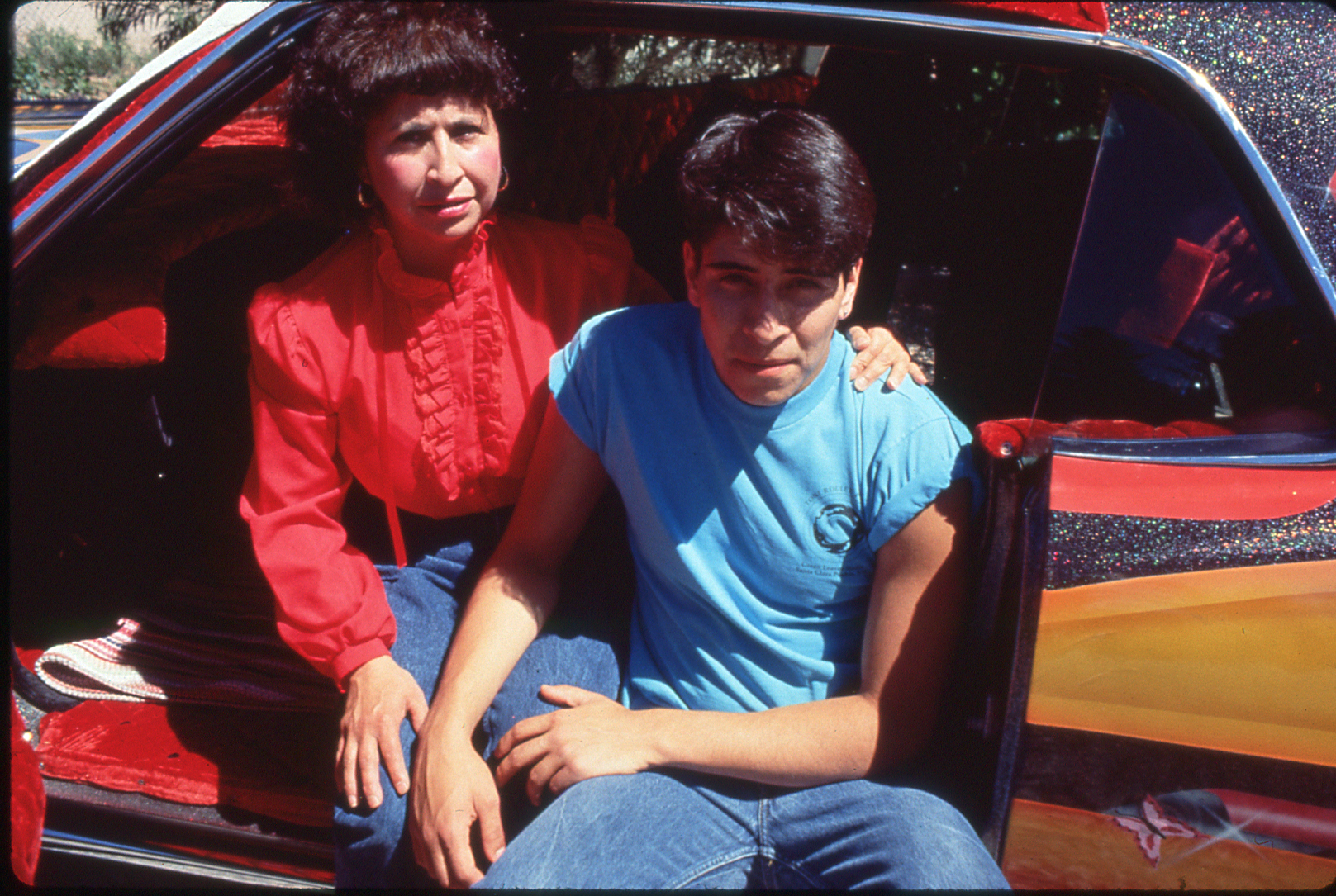 Bajito y despacito; limpio y lindo -- Low and slow, clean and mean

Lowrider Saying
David Jaramillo began converting a 1969 Ford LTD in the late 1970s. His lowrider, known as "Dave's Dream," became a community favorite in towns north of Santa Fe, New Mexico, where it won many trophies. Tragically, David was killed in an accident in a different vehicle. In 1990, curators at the Smithsonian National Museum of American History visited Chimayó, New Mexico to acquire Dave's Dream. Between 1990 and 1992, friends, family, and club members lovingly completed the conversion work that David had begun. They also installed the hydraulic hopping mechanism that adds dance to motion, animating the car and giving it life.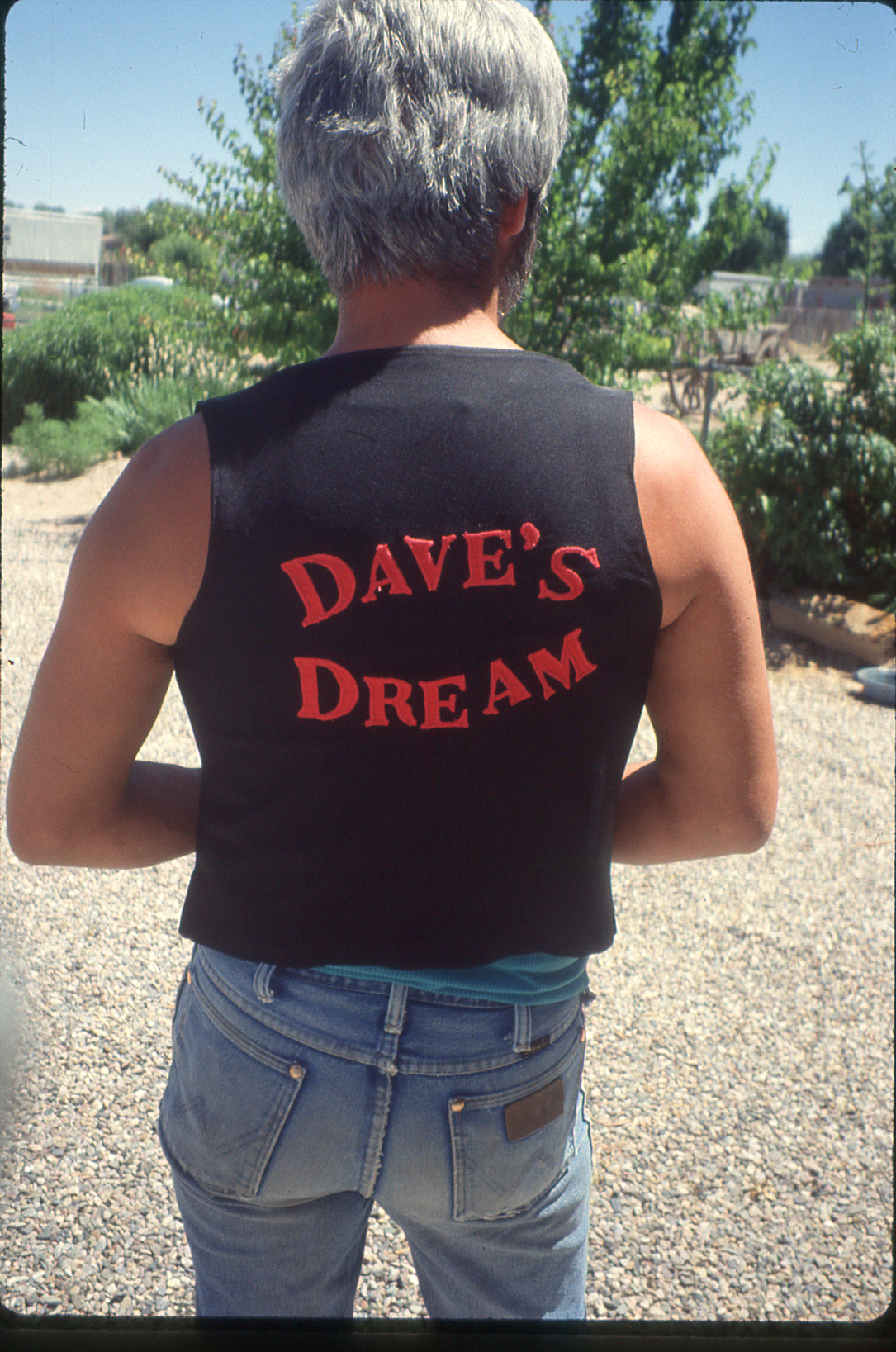 From a transportation curator's perspective, Dave's Dream exemplifies the striking social and multicultural dimensions of cars. Beyond cruising, lowriders infuse their cars with cultural identities. For them, cars are not merely transportation or recreation; they express who the owners are and how they would like to be perceived.
Lowriders and Hip Hop Culture
Kevin Strait, Museum Curator, NMAAHC
Even if they've never seen one in person, most fans of west coast hip hop are familiar with the distinctive look of specialized cars known as lowriders. The cars and lowriding culture resonated across regional and racial lines.  Though lowriders were first crafted in barrios across the Southwest and southern California as unique symbols of personalized creativity and Latino cultural identity, African American car enthusiasts began developing lowriders of their own. The image of lowriders coasting down L.A.'s Crenshaw Boulevard and bouncing in rhythmic unison to the bass-driven music of gangsta rap would become synonymous with the stylized presentation of west coast, urban hip hop culture.
By the early 1990s, Los Angeles was the hub of hip hop music and culture.  The media spotlight on the city, sharpened by coverage of the L.A. riots, MTV, and the mainstream success of John Singleton's Boyz n the Hood transformed L.A. into hip hop's most visible scene. Lowrider cars—with their dropped chassis and long, vintage frames—provided a dynamic visual backdrop for the exhibition of the "gangsta" aesthetic embedded in west coast hip hop culture. From Eazy-E rapping about "cruising down the street" in his modified "6-4" Chevy Impala to Dr. Dre "hitting switches" to activate his car's pumping hydraulics, the lyrics and visual themes of L.A. based hip hop were illuminated with the aid of a lowrider car.
The lyrics and visual themes of L.A. based hip hop were illuminated with the aid of a lowrider car.
Musicians have a long history of using cars to tell their stories. Ike Turner and Jackie Brenston helped introduce rock 'n' roll while boasting about their "Rocket 88." Funk pioneers War celebrated Long Beach Chicano culture with their laid-back anthem "Lowrider." Chuck Berry's Cadillac, featured in the NMAAHC's Musical Crossroads exhibit, was a fixture of his music's lyrics and his car also symbolizes the value of personal freedom routinely celebrated in his songs.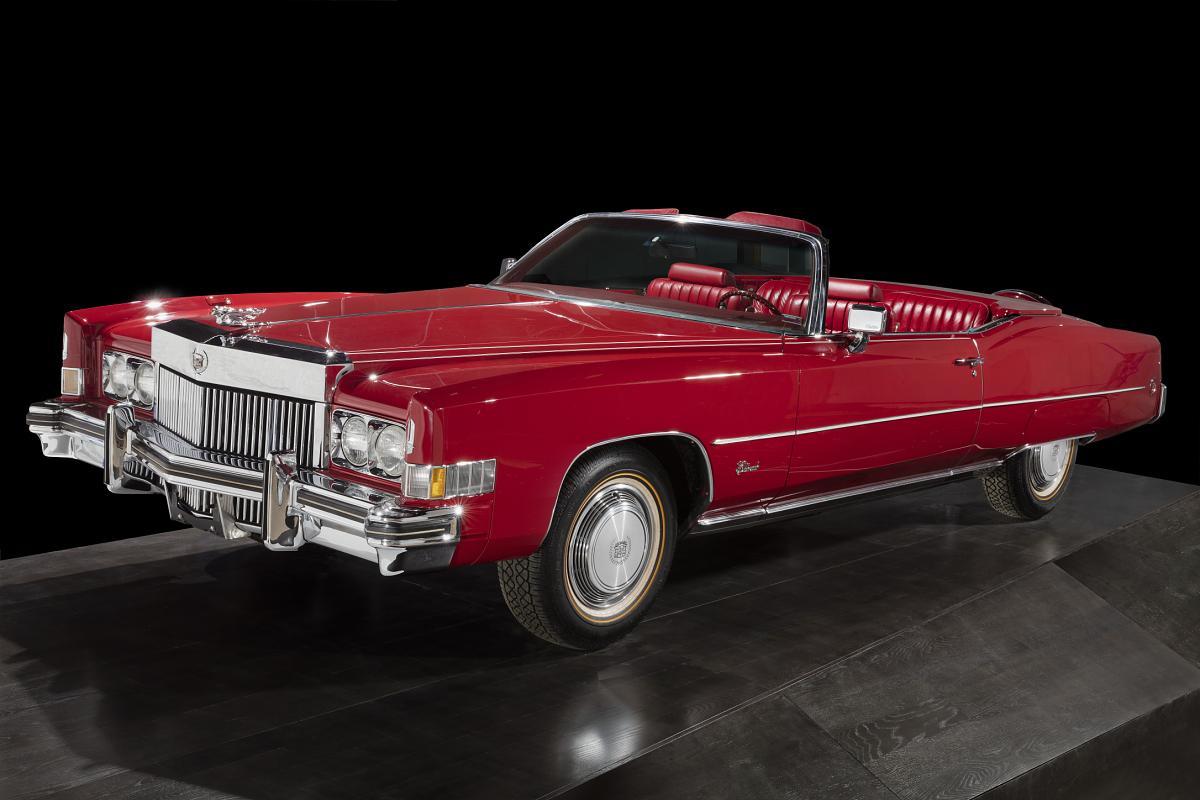 Following this history, lowriders were more than just accessories in videos and lyrical filler.  Lowriders commandeered the distinctive look, sound, and landscape of hip hop culture in Los Angeles and provided a tool for rappers to give voice to their values and community.
Horse Power among the Crow People
Emil Her Many Horses, Associate Curator, NMAI
The traditions associated with lowrider cars make me recall the annual Crow Fair and Rodeo. Also known as "The Teepee Capital of the World," the fair is held annually in August on the Crow (Apsaalooké) reservation in Montana. During the fair, riders dressed in traditional clothing and horses adorned with beaded gear parade through the camp grounds each morning.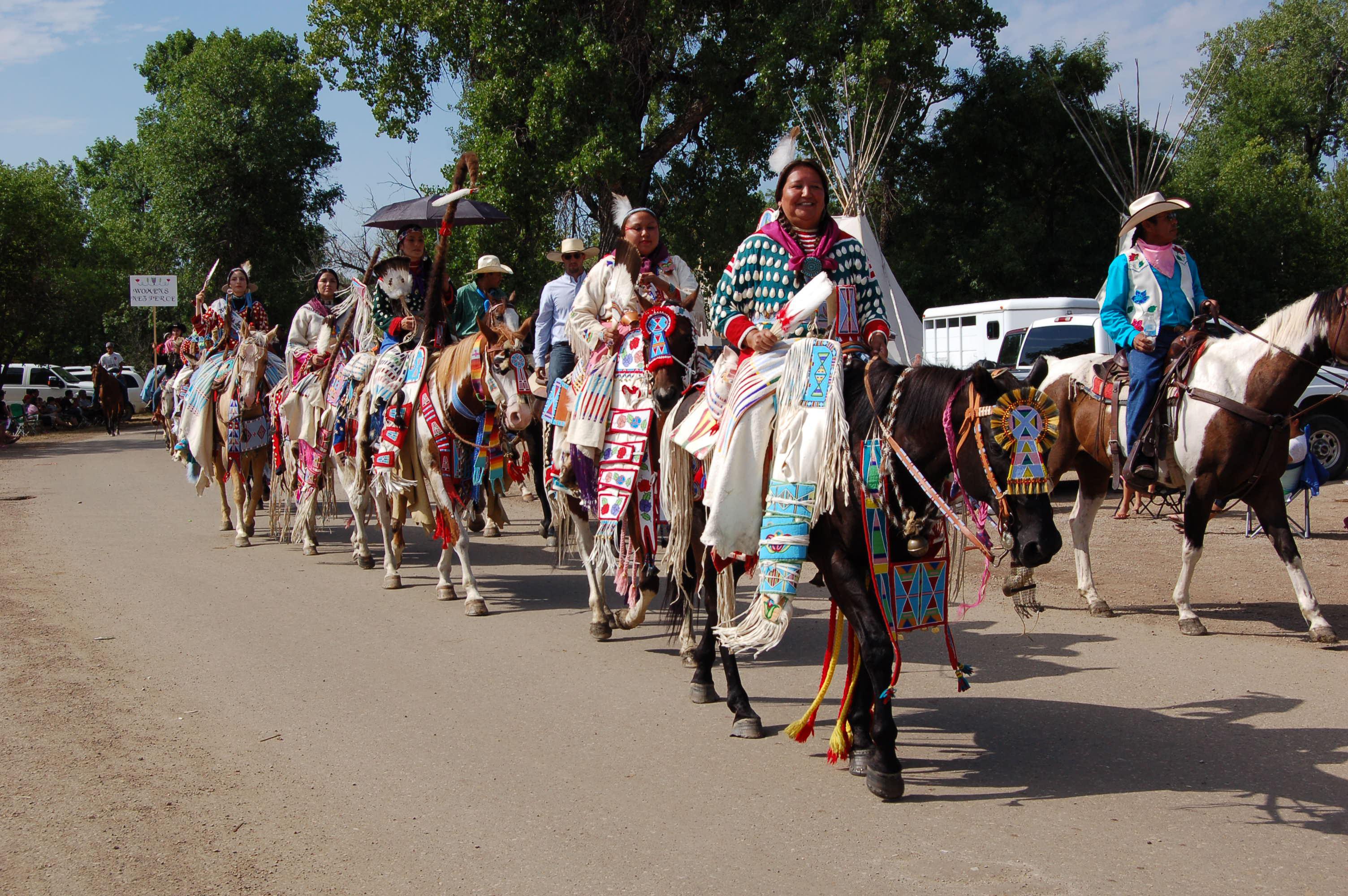 Crow Fair is one of the main occasions when the Crow people bring out their finest beadwork, and coming from a rich horse culture, they bring out their finest horses too. As an associate curator at the National Museum of the American Indian who specializes in beadwork, I value the artistry displayed at the fair. Horses are dressed in intricately beaded bridles, martingales, cradleboards, cruppers, and saddle blankets (sometimes beaded or made of mountain lion hides). Other decorative items covering the horses include colorful Pendleton blankets and fringed shawls.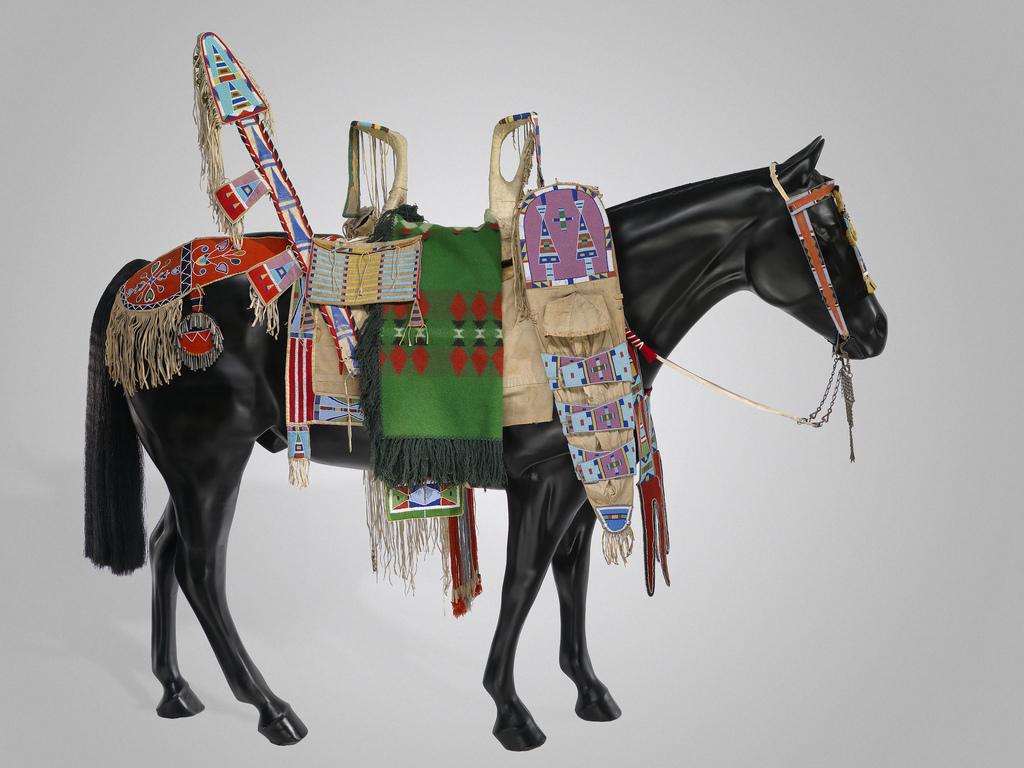 Since the introduction of the automobile, travel by horse has been replaced by cars and trucks.  And at the annual Crow Fair, horses are still dressed in beadwork but so are cars and trucks. Cars and trucks are decorated with saddles, blankets, and other items traditionally found dressing a parade horse.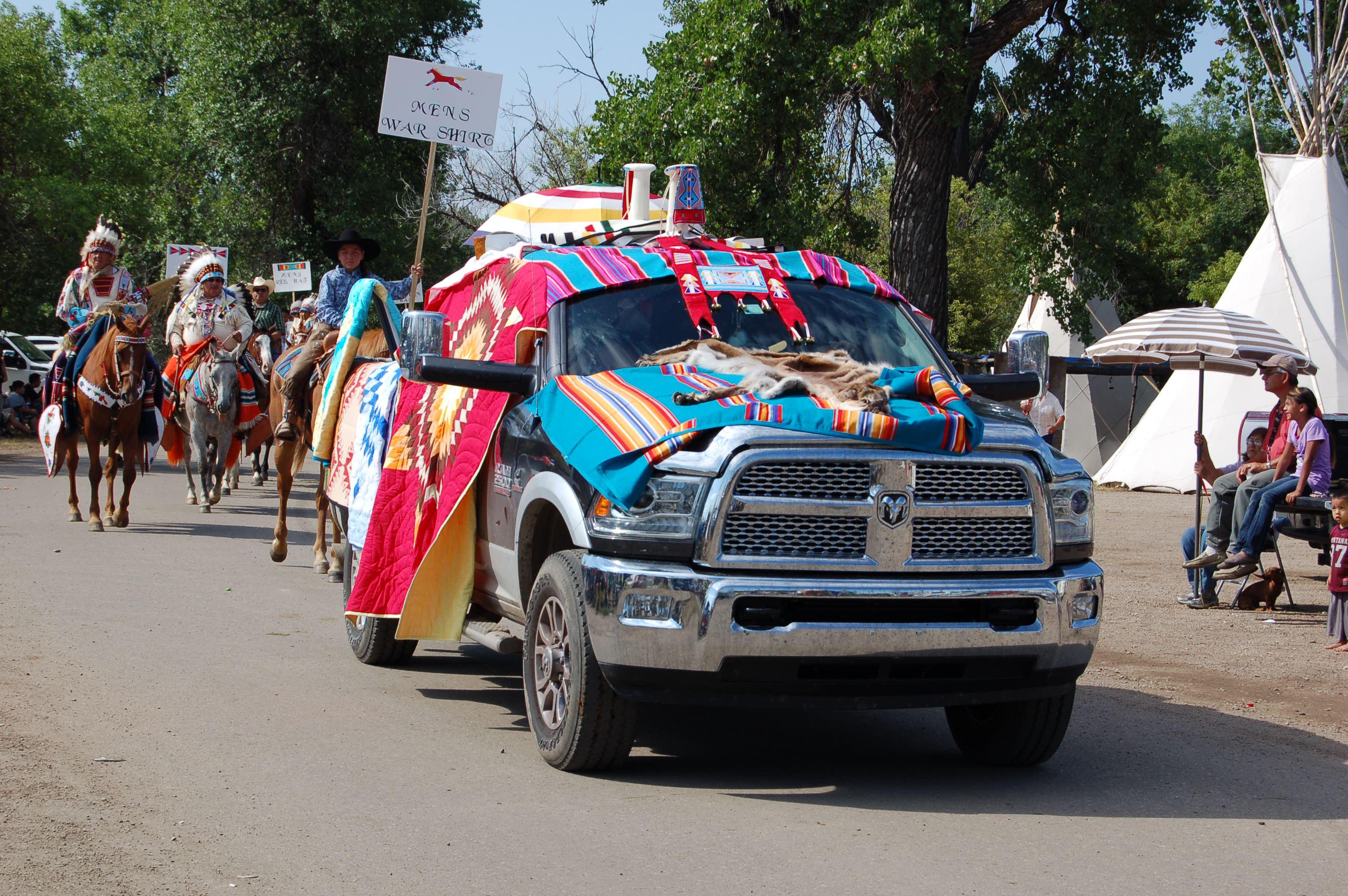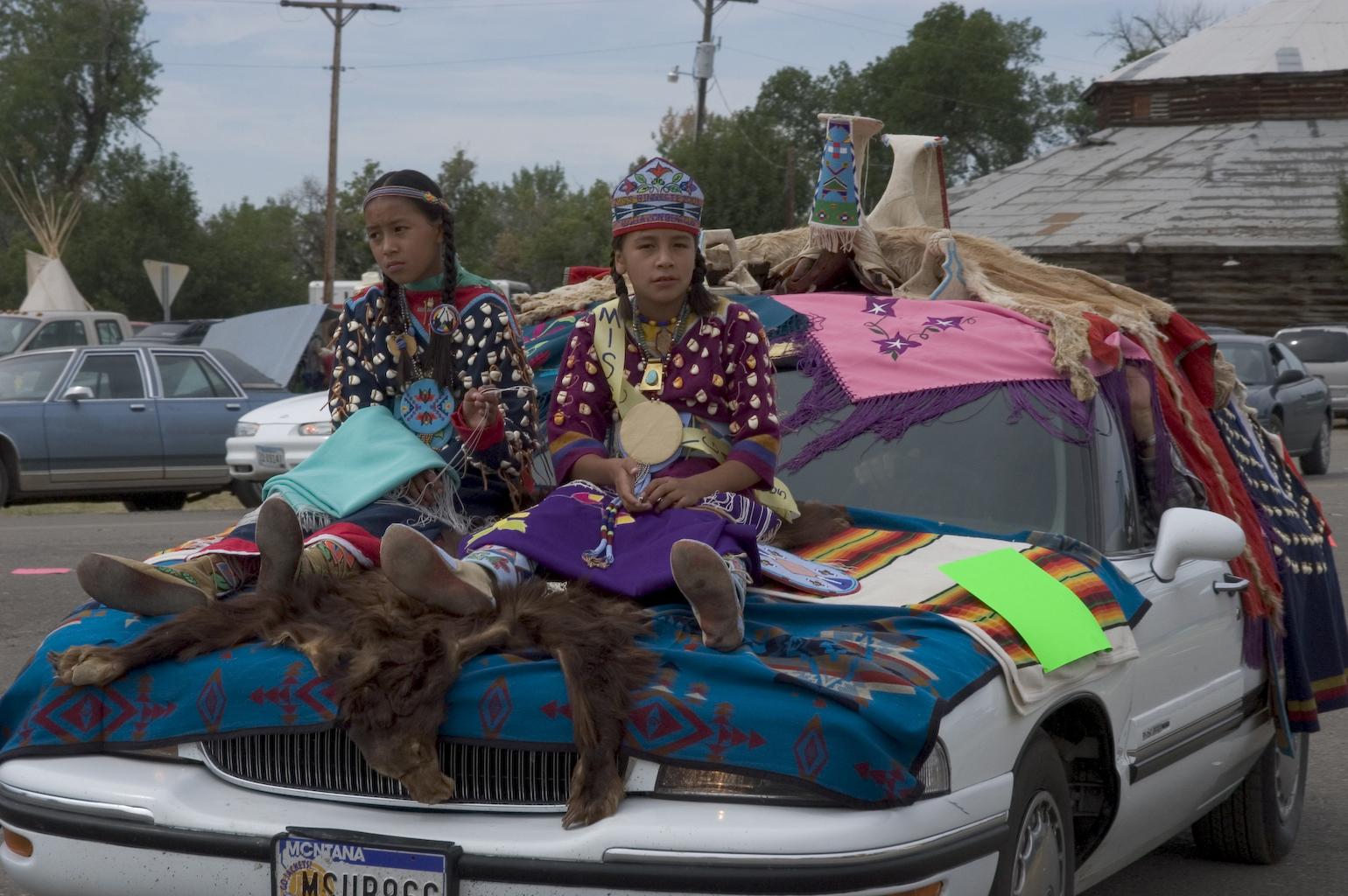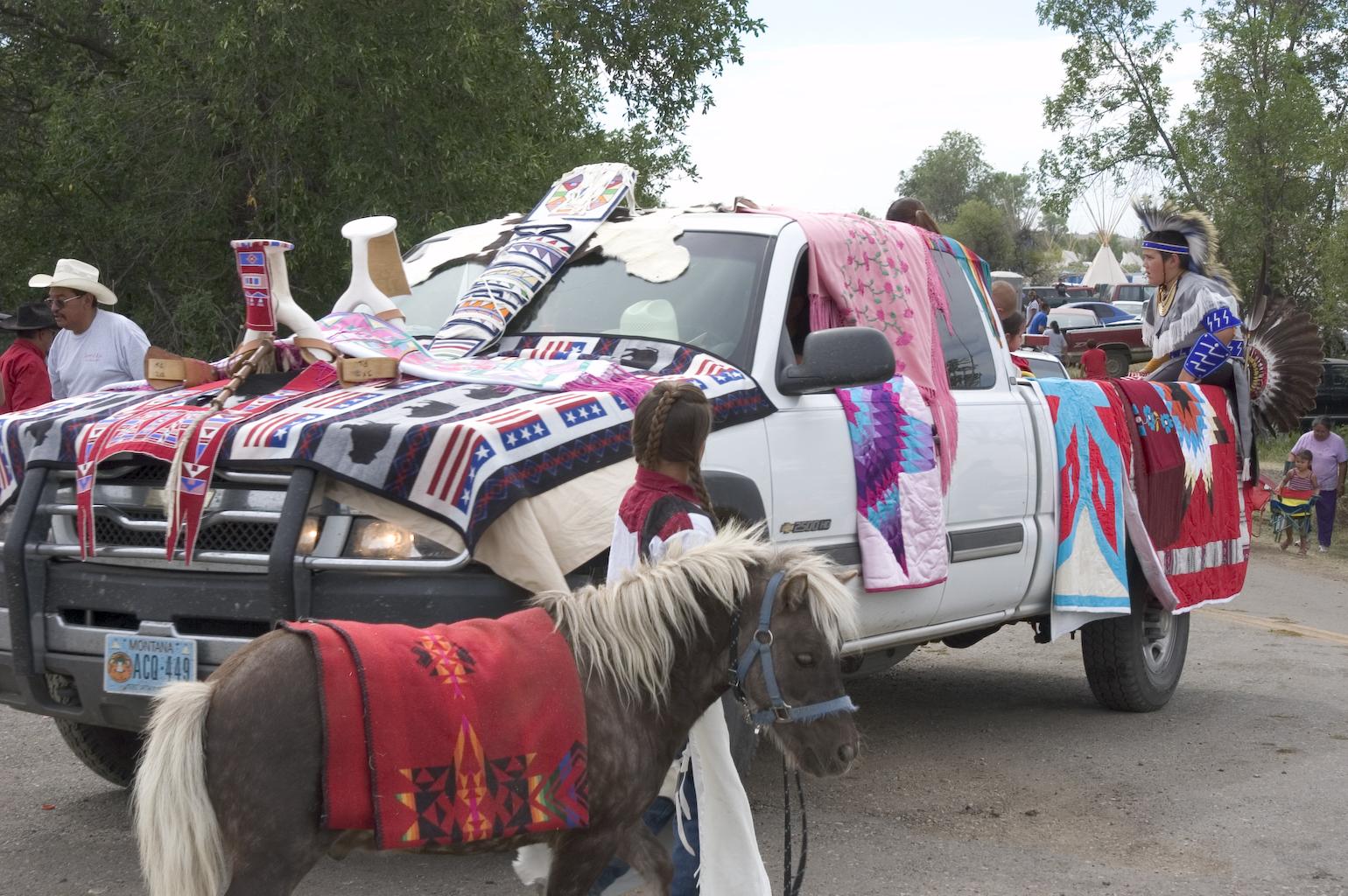 Crow Fair is one of the main occasions when the Crow people bring out their finest beadwork, and coming from a rich horse culture, they bring out their finest horses too.
This cultural adaptation has been incorporated into ceremonies as well. In honoring a relative among the Crow people, horses are commonly covered with Pendleton blankets and brought into the dance arena to be given away to an esteemed guest. On one occasion a car covered with Pendleton blankets was brought into the dance arena and given away to honor a young Crow woman who was selected as Princess, representing her community. In this way, the automobile has found a place among the rich horse culture of the Crow Fair and Rodeo.