Baldwin At A Glance
The Makings of a Man
Jul 28, 2017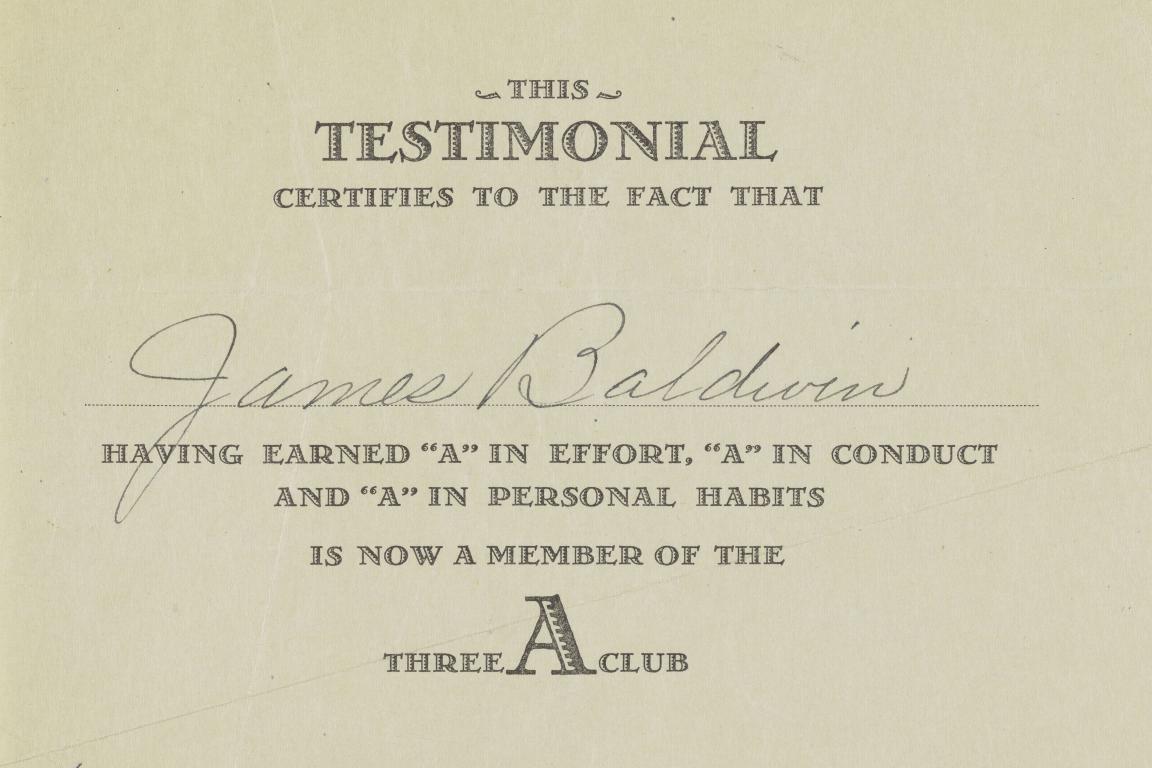 James Baldwin attended PS 24 in Harlem, where he was a gifted student who excelled in the humanities. He wrote his first play around the age of 11 and loved participating in theater productions and excursions with his beloved teacher Orilla (Bill) Miller. He read Charles Dickens novels and was particularly enchanted by A Tale of Two Cities. When he had discovered Harriet Beecher Stowe's Uncle Tom's Cabin, his mother hid the book from him, afraid that he would make himself ill with obsessive reading. After a while, she gave up and let him read and write, as she told an interviewer, "I knew he had to write."
Baldwin attended church with his family and served as a teenage preacher from the ages of fourteen to seventeen. He would later say that he left the church to become a writer but "never left the pulpit." The skills he developed as a charismatic and passionate preacher helped him in his writing and public speaking careers. He also was happy to be proving himself a gifted orator in front of his father, who taunted him with predictions that he would never make much of himself.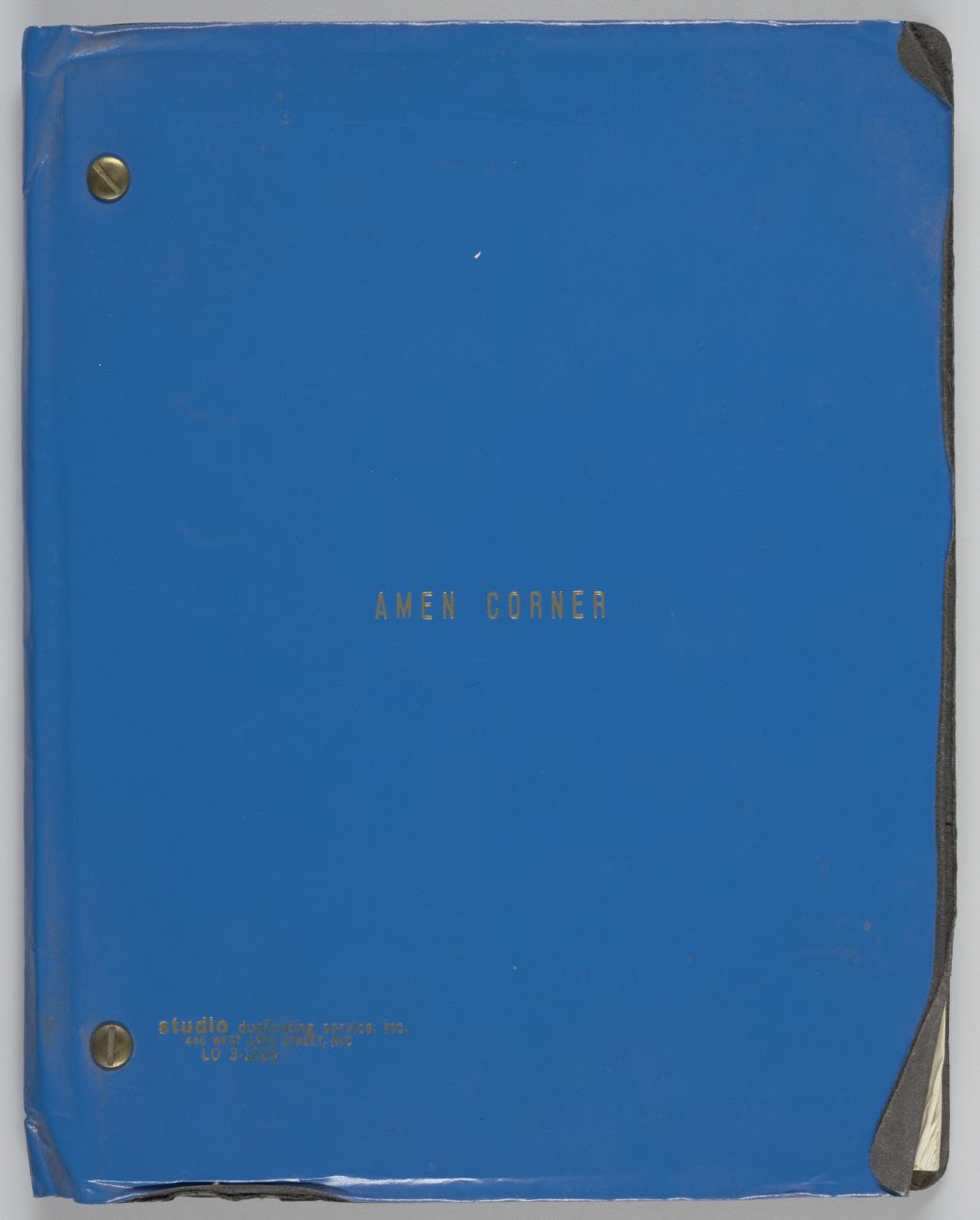 After traveling from Harlem to the Bronx, where he had attended high school, Baldwin moved to Greenwich Village, which was then the artistic and avant-garde center of New York City. Among few African Americans there, he was nevertheless in good company of other cultural non-conformists. It was also there that he confronted his budding homoerotic desire and had affairs with men. He also dated several white women. He worked on his writing at night and on menial jobs in New Jersey during the day, where he experienced much racism. The daily aggressions of racism and his own rage and hatred bred by them made him realize that he needed to leave the U.S. in order to save his life and to become a writer. He did so in 1948, with the help of a literary scholarship, the majority of which he left with his mother. He felt guilty given that his departure meant a loss of his income to his family, yet he was determined to escape both the racism and homophobia of his country and neighborhood and was also set on making a living as a writer one day.
His first trip to France in 1948 and his entrance into the international intellectual circles in Paris and other places in Europe and beyond set a course for the rest of his life. From then on, international travel became a necessary part of his authorial process. He enjoyed meeting new people, learning about new cultures, as he did in Turkey throughout the 1960s. Driven by a paradoxical need for both a stable home and for movement and experience of new places, he found his longest-lasting home location in an old villa in the South of France, where he spent his last sixteen years. As he explains it in Sedat Pakay's short film, "James Baldwin: From Another Place" (1973), which was shot in Istanbul in 1970, "I go and I come back" in search of locations to get his work done. Baldwin was constantly looking for peace and quiet that vanished once the social scene around him became more demanding. He was very fond of parties, drank and smoke incessantly, and was able to talk and argue until morning. While his guests and members of his entourage went to bed, he would lock himself in his study to write. This routine meant that he would often fight exhaustion, especially when intense writing periods coincided with travel to give speeches in support of the Civil Rights Movement.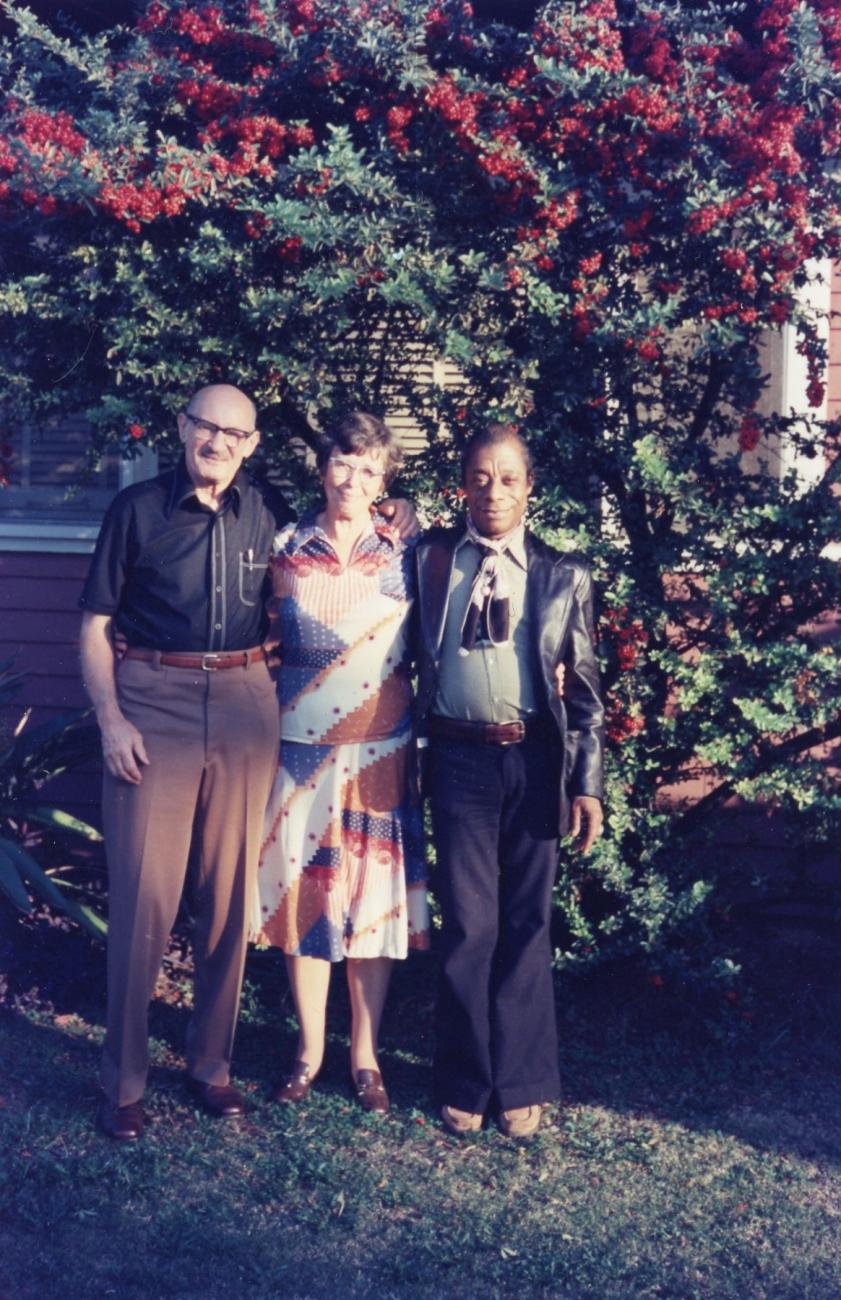 Baldwin often faced criticism from American journalists and other writers, who reviewed his works in his home country and who often disagreed with his politics and despised his sexual orientation. He was especially hurt by the rejection of Black Power movement members, like Eldridge Cleaver, who reviled him for not only his sexuality but also his integrationist views. Baldwin abhorred violence and hypocrisy no matter who was behind it or the cause of it. He discussed issues of race and history with politicians and journalists, as he did in a famous debate at Cambridge University in England and in an interview with Studs Terkel. He supported gay rights and feminist activism, though it took two televised interviews with the poet Nikki Giovanni and his friendship with Audre Lorde to fully open his eyes to gender-based discrimination and conflict within African American communities.