Musical Crossroads
The Mothership, a Gift of Love to the Planet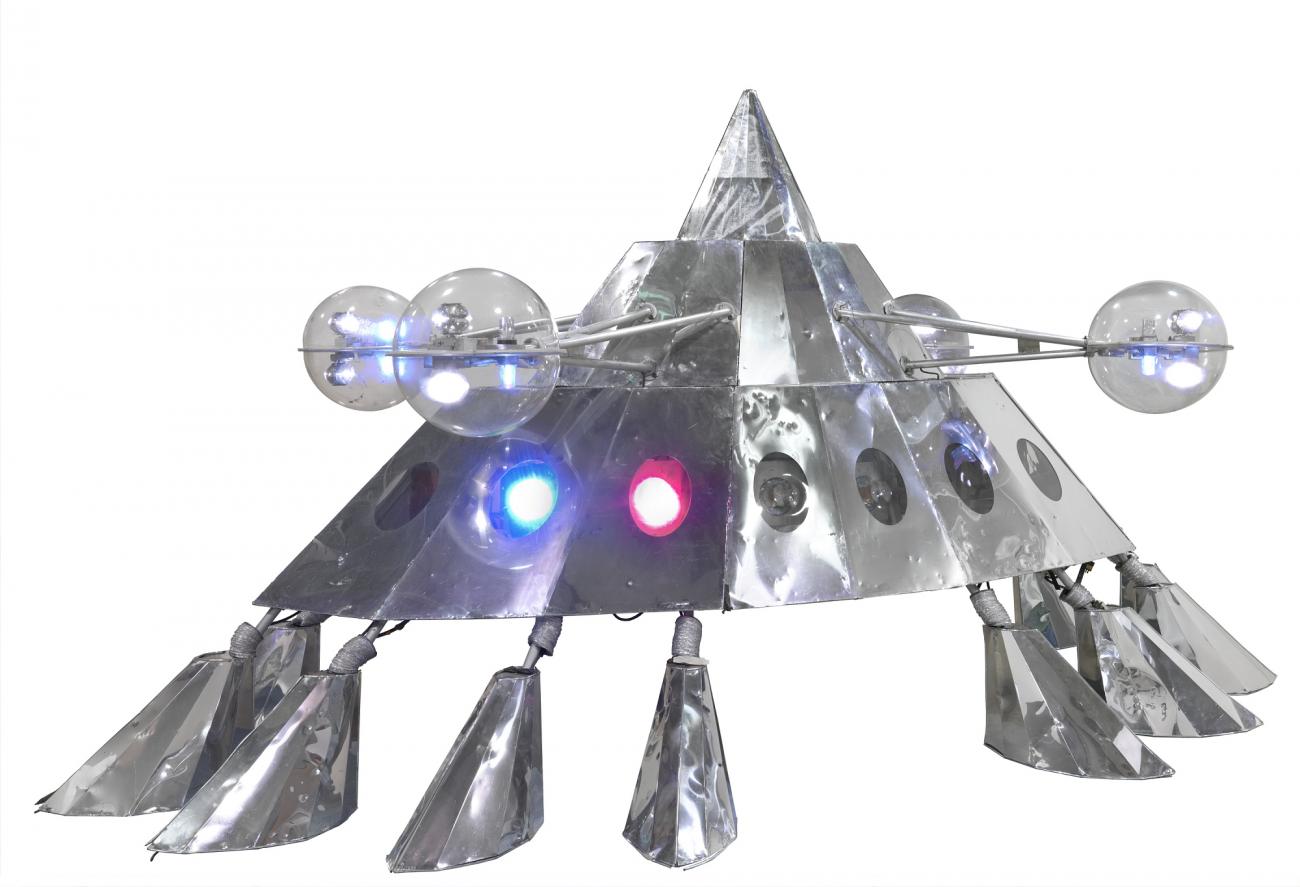 One of the best-known musical groups of the 1970s was Parliament-Funkadelic. The group's lead singer, George Clinton, was a fan of the television show Star Trek and incorporated his thoughts on spaceships, aliens, and the future into many of his song's lyrics. Clinton wrote several songs exploring the idea that everyone on Earth was a citizen of the universe.
Clinton and the group built this Mothership to use on stage during their concerts while singing about the, "Mothership Connection". To encourage fans in the audience to dance, they sang, "Put a glide in your stride and a dip in your hip / And come on up to the Mothership."
This Mothership is now on display in the Museum on level 4 in, Musical Crossroads, as a positive memory for anyone who may have seen the Mothership live in concert or anyone who enjoys the music of Parliament-Funkadelic.