Paradox and Promise
A Nation's Story: "What to the Slave is the Fourth of July?"
Jul 03, 2018
This year the Fourth of July takes on even greater meaning than usual, as the country prepares to celebrate its independence and a measure of freedom - with more opportunities to safely spend the holiday with friends and loved ones. Indeed, the notion of "independence," of freedom, is cause for celebration. Yet it is important to remember that in 1776 the newly independent nation, free from the tyranny of the British, still held hundreds of thousands of African Americans in captivity.
This years' Independence Day celebration comes on the heels of the nation taking a significant step in reckoning with its past by acknowledging Juneteenth as a federal holiday. Juneteenth provides an opportunity for celebration and commemoration of the moment that freedom came for some of the, then millions, of enslaved Black people in the nation. It took the 13th Amendment to ultimately provide freedom for all enslaved African Americans and bring the nation out of the bondage of slavery. Both Juneteenth and Independence Day, champion landmark victories, and a prideful history and culture.
Both holidays, too, are very different - particularly from the Black perspective. Frederick Douglass poignantly reflected on the paradox of the nation in his July 5, 1852, speech "What, to the Slave, is the Fourth of July." Though we can proudly say that our nation is capable of change, we continue to struggle with legacies of slavery. As a result, for many people – particularly Black people, the words of Frederick Douglass still resonate. Some African Americans meet the day with hesitation, some choose not to engage in the July Fourth holiday and others proudly prepare for the nation's celebration.
To be clear, Black men contributed to the nation's independence as they fought for their own freedom while serving in the Revolution War. As Black Patriot Boyrereau Brinch stated "Thus was I, a slave for five years, fighting for liberty." The Fourth of July is an occasion for African Americans, indeed All Americans, to mark the nation's independence and its paradox. It is also a time to remember the contributions of African Americans in building the nation that is celebrated at this time each year. The combined holidays of Juneteenth and July Fourth, that fall so close to one another on the calendar, provides a moment for all of us to consider the meaning and manifestation of a more inclusive freedom, even as the fight for justice continues.
I urge you to read or re-read the words of Frederick Douglass republished in this blog post for a more robust and equitable understanding of the acknowledgment of July Fourth.
Mary Elliott, Curator of American Slavery at the Smithsonian National Museum of African American History and Culture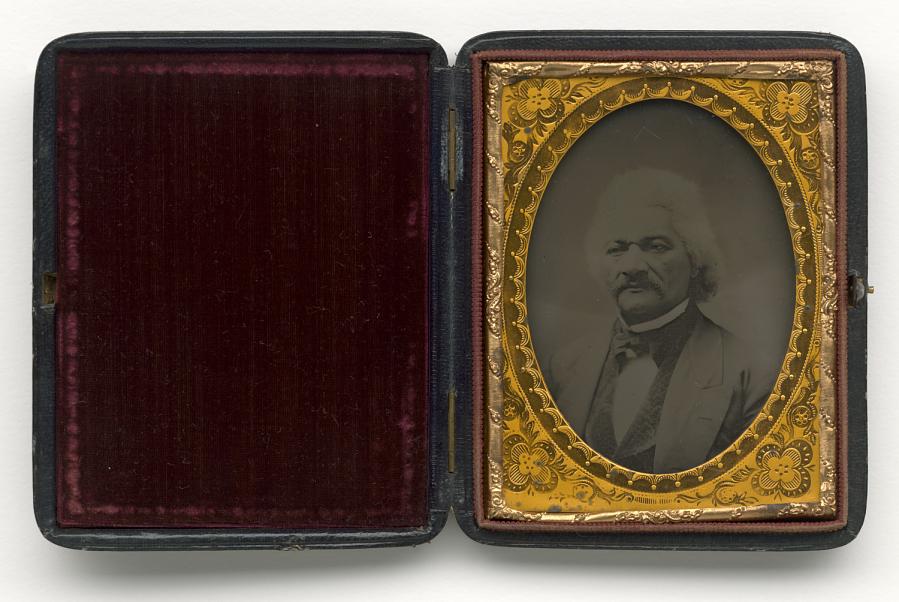 On July 5, 1852, Frederick Douglass gave a keynote address at an Independence Day celebration and asked, "What to the Slave is the Fourth of July?" Douglass was a powerful orator, often traveling six months out of the year to give lectures on abolition. His speech, given at an event commemorating the signing of the Declaration of Independence, was held at Corinthian Hall in Rochester, New York. It was a scathing speech in which Douglass stated, "This Fourth of July is yours, not mine, You may rejoice, I must mourn."
In his speech, Douglass acknowledged the Founding Fathers of America, the architects of the Declaration of Independence, for their commitment to "life, liberty and the pursuit of happiness:"
"Fellow Citizens, I am not wanting in respect for the fathers of this republic. The signers of the Declaration of Independence were brave men. They were great men, too, great enough to give frame to a great age. It does not often happen to a nation to raise, at one time, such a number of truly great men. The point from which I am compelled to view them is not, certainly, the most favorable; and yet I cannot contemplate their great deeds with less than admiration. They were statesmen, patriots and heroes, and for the good they did, and the principles they contended for, I will unite with you to honor their memory."
Douglass stated that the nation's founders were great men for their ideals of freedom. But in doing so he brings awareness to the hypocrisy of their ideals by the existence of slavery on American soil. Douglass continues to interrogate the meaning of the Declaration of Independence, to enslaved African Americans experiencing grave inequality and injustice: 
"Fellow-citizens, pardon me, allow me to ask, why am I called upon to speak here to-day? What have I, or those I represent, to do with your national independence? Are the great principles of political freedom and of natural justice, embodied in that Declaration of Independence, extended to us? and am I, therefore, called upon to bring our humble offering to the national altar, and to confess the benefits and express devout gratitude for the blessings resulting from your independence to us?"
I say it with a sad sense of the disparity between us. I am not included within the pale of glorious anniversary! Your high independence only reveals the immeasurable distance between us.

Frederick Douglass

"What to the Slave is the Fourth of July?"
"Would to God, both for your sakes and ours, that an affirmative answer could be truthfully returned to these questions! Then would my task be light, and my burden easy and delightful. For who is there so cold, that a nation's sympathy could not warm him? Who so obdurate and dead to the claims of gratitude, that would not thankfully acknowledge such priceless benefits? Who so stolid and selfish, that would not give his voice to swell the hallelujahs of a nation's jubilee, when the chains of servitude had been torn from his limbs? I am not that man. In a case like that, the dumb might eloquently speak, and the 'lame man leap as an hart.'
But such is not the state of the case. I say it with a sad sense of the disparity between us. I am not included within the pale of glorious anniversary! Your high independence only reveals the immeasurable distance between us. The blessings in which you, this day, rejoice, are not enjoyed in common. The rich inheritance of justice, liberty, prosperity and independence, bequeathed by your fathers, is shared by you, not by me. The sunlight that brought light and healing to you, has brought stripes and death to me. This Fourth July is yours, not mine. You may rejoice, I must mourn."
- Frederick Douglass, July 5, 1852
This speech is now remembered as one of Douglass' most poignant. Read the address in full on PBS.