You Should Know
Pauli Murray as a LGBTQ+ Historical Figure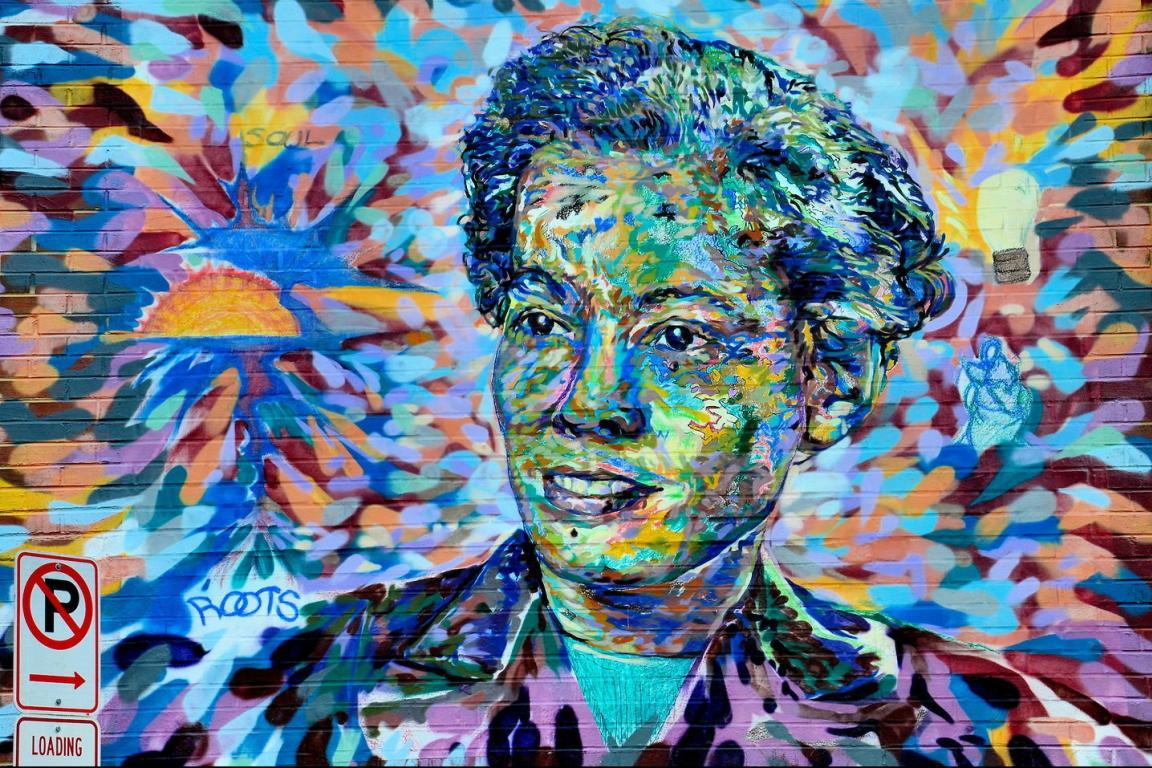 Pauli Murray's personal writings about her gender identity and sexuality have been a recent topic of study. Gender studies scholars are now acknowledging that were Murray living today, she may have identified as a transgender man.
EXPLORE PAULI MURRAY'S PROUD SHOES EXHIBITION
Because of this, scholars and activists differ in opinion about what pronouns to use for Murray. Throughout both the physical and online exhibition, the museum has decided to use she/her pronouns, keeping with historical precedent, and have identified Murray as she identified herself, in accordance with our language guide.  
Pauli Murray wrote about her gender identity and sexuality throughout her life.  In her journals, Murray wondered if she was "one of nature's experiments; a girl who should have been a boy." Partially because of this struggle, Murray suffered breakdowns and was hospitalized throughout her twenties and thirties. Murray sought medical treatment and consulted doctors concerning what she called "an inverted sex instinct," including asking doctors to test her hormone levels for any imbalance and attempting to find doctors that would agree to give her testosterone.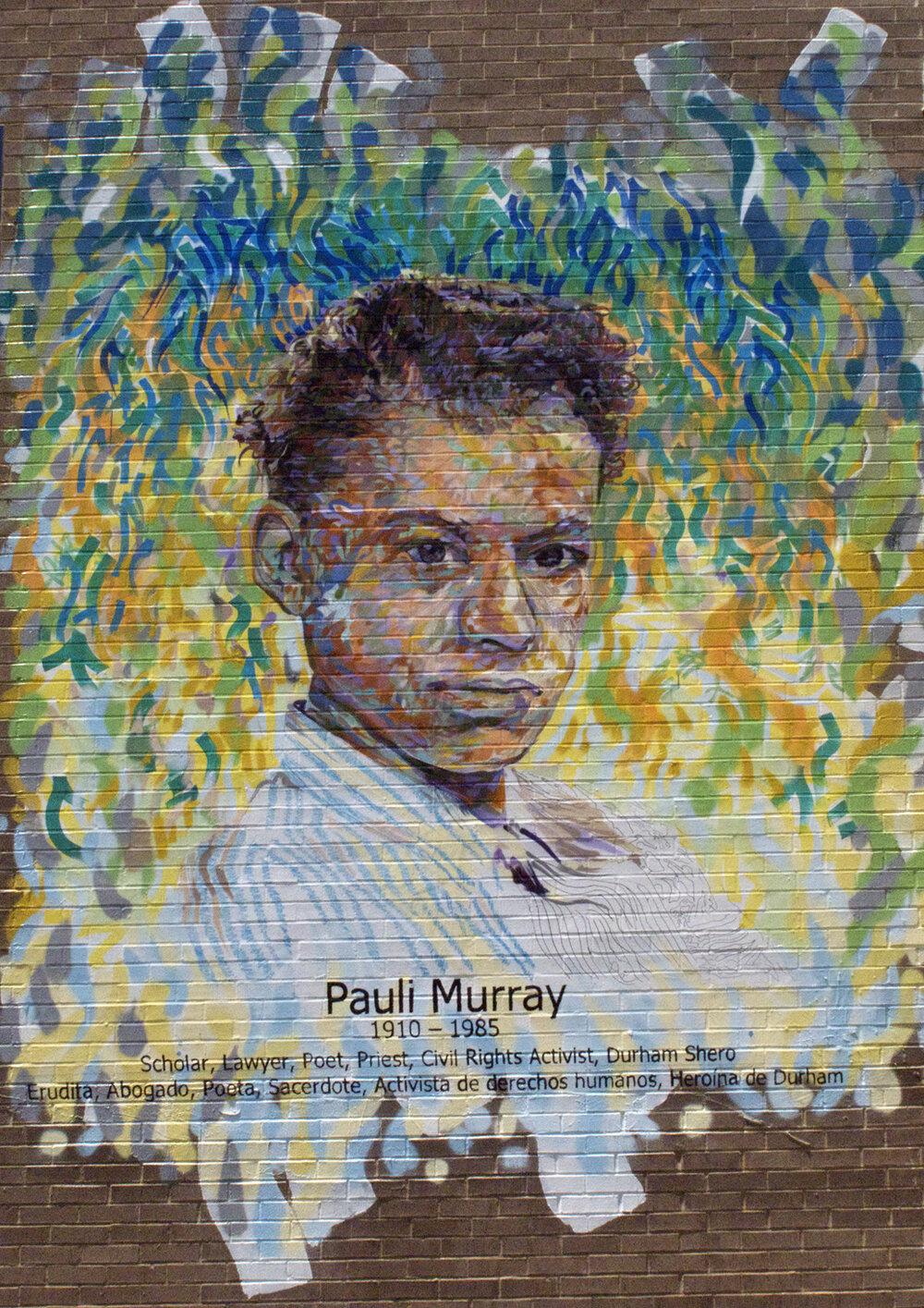 Though Murray was married to a man briefly, she wrote "Why is it that when a man makes love to me, something in me tries to fight?" She fundamentally felt that she was a man trapped in a woman's body, an expression of gender dysphoria. Pauli Murray wrote less about her gender identity after feeling that her medical options had been exhausted and after attending Howard where she experienced the dual oppressions of sexism and racism in Washington, D.C. Alongside Betty Friedan, Murray was a founder of the National Organization of Women (NOW), and she wrote extensively about the importance of women's equality under the law. 
Pauli Murray had at least two significant romantic relationships with women, though she resisted the term "lesbian." She associated negative stereotypes with lesbians, and saw herself as a man attracted to what she called "bisexual" women, (or feminine women whom she believed were attracted to her masculinity). Murray's longest relationship was with Irene Barlow, whom she met in the 1950s while working at a law firm. Murray and Barlow maintained a relationship and partnership until Barlow's death in 1973. Murray was also thought to have a romantic relationship with Peg Holmes, a woman she met at Camp TERA, the women's equivalent of the Depression-era Civilian Conservation Corps, in upstate New York during the mid-1930s. Their relationship did not last very long, but they traveled across the country together.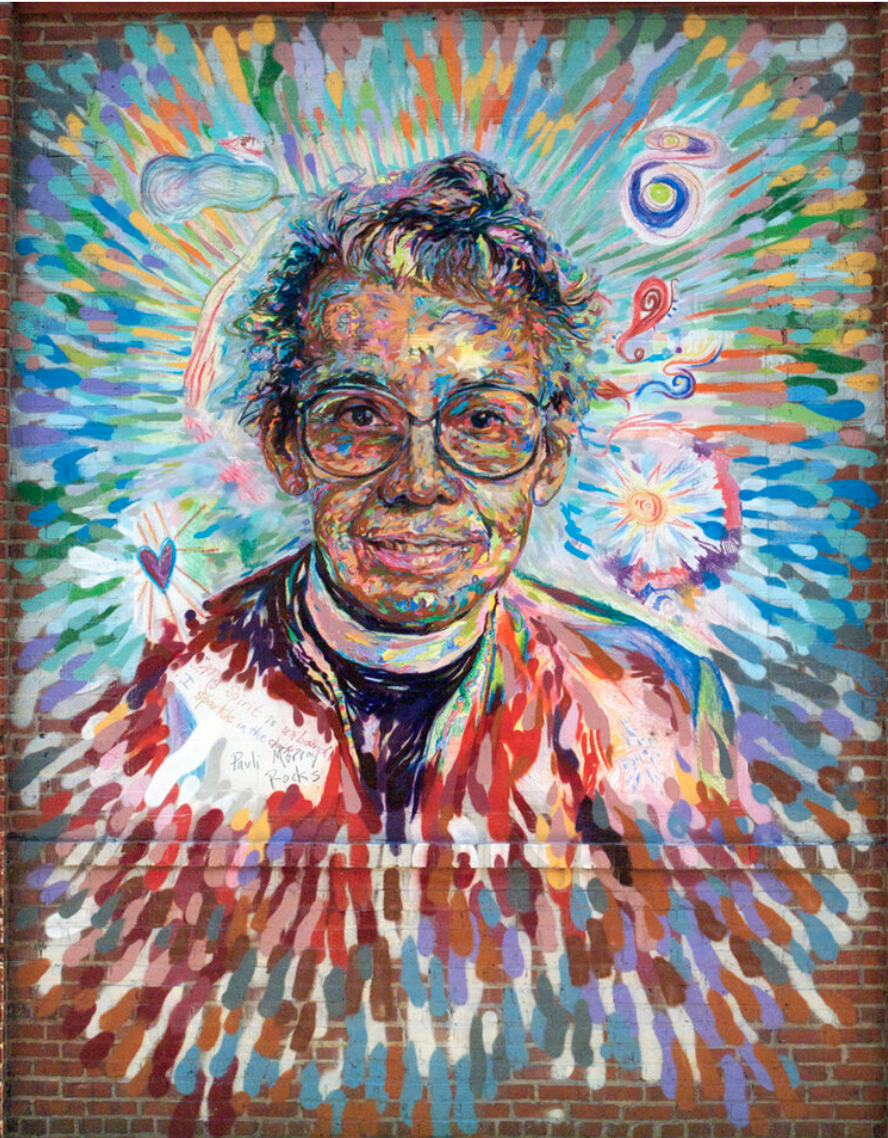 Murray's experience resonates with many different aspects of the LGBTQ community, no matter how Murray is identified. During her lifetime, Pauli Murray was same-gender loving and had same- gender romantic relationships. Her writings indicate that she experienced gender dysphoria, which many transgender and nonbinary people also experience. It is important to recognize Murray as a historical LGBTQ figure and more broadly, recognize the contributions of LGBTQ individuals throughout history.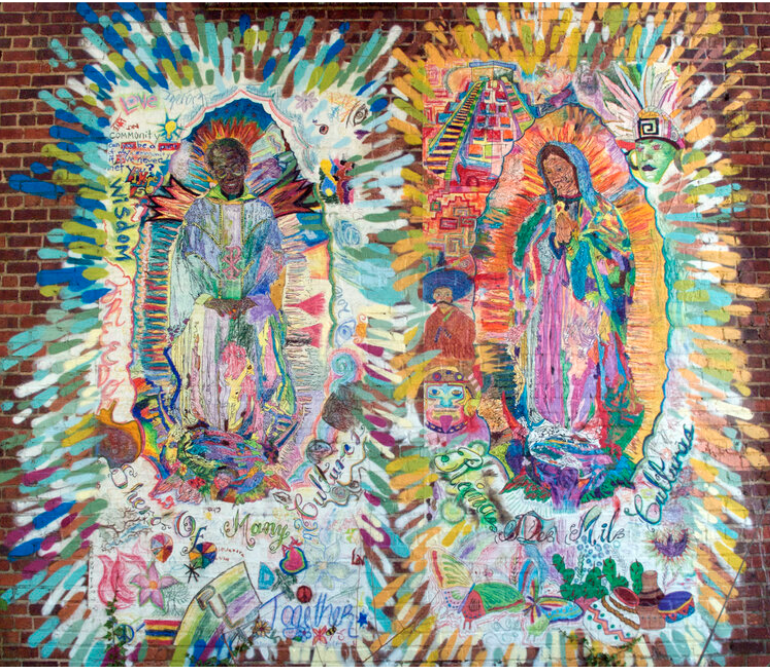 About the Pauli Murray Murals and Community Monuments
Five murals, pictured above, were created in honor of Pauli Murray between 2007-2009 as a part of the Face Up: Telling Stories of Community Life collaborative public art project in Durham, North Carolina. More than 1,500 people participated in a series of events that fostered new connections and dialogue, expanded awareness of local history, and lifted up the life and legacy of Pauli Murray.