You Should Know
The Pioneering Pauli Murray: Lawyer, Activist, Scholar and Priest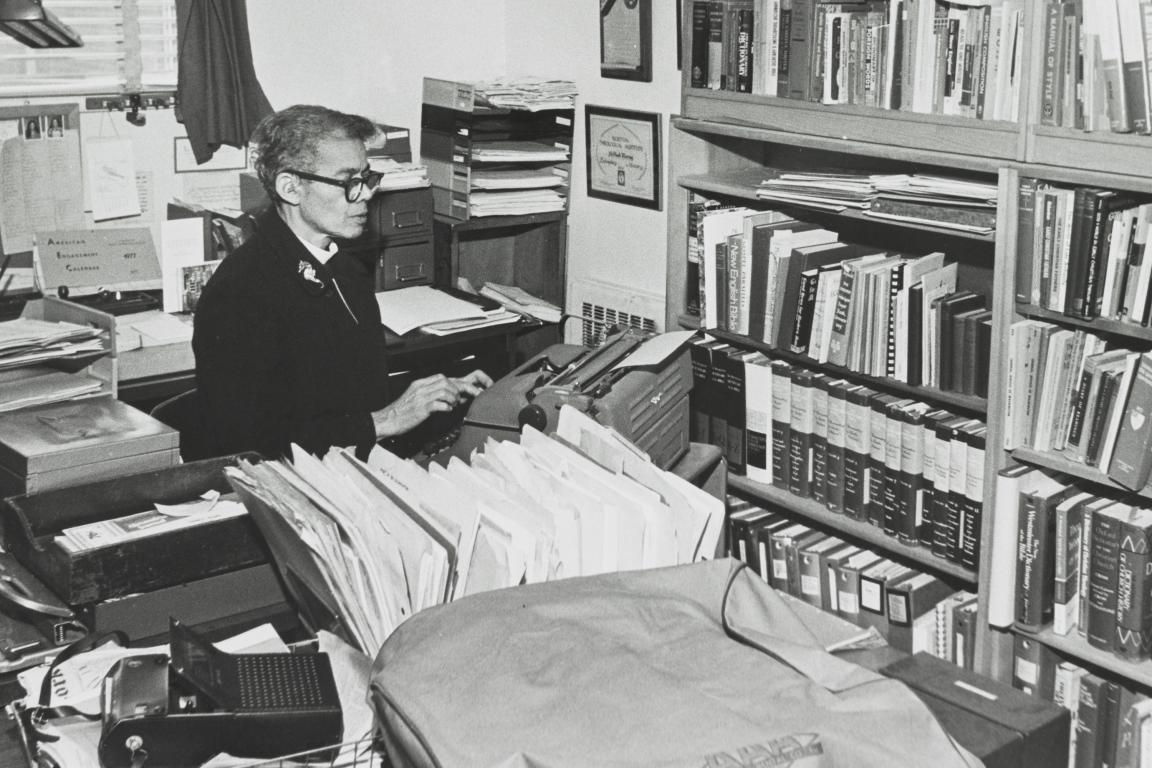 Pauli Murray was first in her class at Howard University Law school and the only woman. She is the first African American to earn a J.S.D. from Yale Law School and a co-founder of the National Organization for Women. In 1977, Murray became the first African American woman to be ordained as an Episcopal priest. 
EXPLORE PAULI MURRAY'S PROUD SHOES EXHIBITION
Pauli Murray was born Anna Pauline Murray in Baltimore, Maryland. After her parents' death, she spent her childhood in North Carolina and New York. After graduating from Hunter College in 1928, she shortened her name to Pauli to embrace a more androgynous identity. During the Great Depression, Murray worked for the Works Progress Administration and the Workers Defense League and taught for the New York City Remedial Reading project.
Murray was arrested in 1940 for disorderly conduct on an interstate bus trip where she challenged the constitutionality of segregating bus passengers. This incident, coupled with her time working with the Workers Defense League, inspired her to attend law school at Howard University. While there, she participated in civil rights protests in an attempt to desegregate public facilities. She also joined with George Houser, James Farmer and Bayard Rustin to form the Congress of Racial Equality (CORE). 
Murray graduated from Howard with honors and planned on completing a post-graduate fellowship at Harvard University. She was denied admission at Harvard because of her gender. She ultimately finished her post-graduate work at UC Berkeley School of Law. Soon after, she published States' Laws on Race and Color, regarded as the "bible" of civil rights work. She went onto receive her J.S.D. from Yale University, the first African American to receive this degree.
Pauli Murray played an important role in several civil, social, and legal organizations including the National Organization of Women (NOW), which she co-founded in 1966. She wrote and theorized extensively on her experiences of black womanhood asserting that, for her, gender, race, and sexuality could not be separated. This refusal to separate her identity fueled her legal work and activism. However, Murray would soon become disillusioned with NOW as she saw the organization distance itself from economic and racial justice.
After several appointments at universities around the country, Murray decided to devote her life to her Christian beliefs. In 1977, Murray became the first African American woman to be ordained as an Episcopal priest. She worked in a parish in Washington, D.C., based in ministry to the sick until her retirement in 1982. Murray died of pancreatic cancer in Pittsburgh, Pennsylvania, on July 1, 1985.
Researchers have discovered that Murray struggled with her sexuality and gender identity during her lifetime. Rosalind Rosenberg, author of Jane Crow: The Life of Pauli Murray, asserts that Murray may have identified as a transgendered man but did not have the information or acceptance available during her lifetime to describe it.