A Recipe to Top Off Your Holiday Meal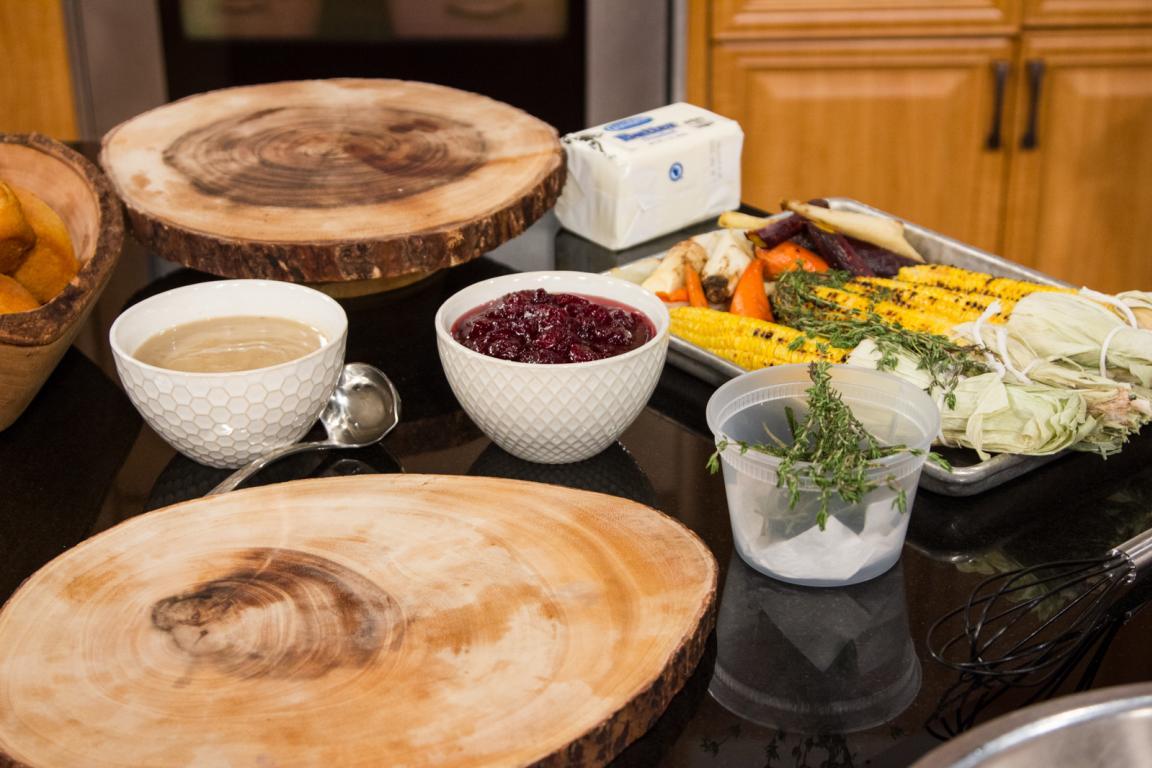 The Perfect Gravy Recipe 
Just in time for the holidays
Nothing tops a holiday meal like a smooth, rich gravy. Our executive Chef, Jerome Grant, shares the perfect gravy recipe and tips for ensuring your gravy is just right.
Yields: 6 cups
For Turkey Stock (option to substitute store-bought chicken stock or other stock of choice):
•    3 lb roasted turkey trimmings (turkey neck, wings)
•    1 ½ ea onion, medium dice
•    1 ½ ea carrot, medium dice
•    1 ½ celery stalk, medium dice
•    8 cloves garlic whole
•    1 gallon cold water
•    3 thyme sprigs, sage
•    1 bay leaf
•    10 whole peppercorns
For Roux:
•    ½ cup of all-purpose flour
•    ½ cup unsalted butter
For Stock:
1. In a stockpot add turkey trim, onion, carrots, celery, garlic, herbs and peppercorns, then cover with water.
2. Bring to a simmer, then reduce heat to a light simmer and continue to cook for approx. 1.5- 2 hours or until reduced by 1/3.
3. Once reduced, taste for flavor then strain through a fine strainer into a clean container. Cool stock, cover and refrigerate until needed.
(Stock can be made up to 3 days in advance.)
For Roux:
1. In small pan melt butter then whisk in flour. Continue cooking over low-medium heat continuing to whisk. Once the roux has turned golden brown, remove from heat.
(Roux can be made in advance and stored until needed.)
For Gravy:
1. Place turkey stock in a pot and bring to a boil then turn down to a slow simmer, add turkey drippings. 
2. Once the stock is at a slow simmer, whisk in the roux and cook for 10-15 minutes. Season with salt and pepper.
Gravy Fixes from Chef Jerome Grant
Too Thick:
• Thin it out with additional hot stock or water, adding about a ¼ cup at a time.
Too Thin:
• Taste your gravy. If it's too watery, continue to cook until it has reached the proper consistency.
• Add cornstarch as needed to reach desired consistency (don't use flour- it will give your gravy a chalky flavor!)
Too Lumpy:
• Whisk gravy thoroughly while cooking.  
• When adding flour to fat for roux, put flour in a mesh sieve and sift it into the pan.
• Pass the gravy through a strainer to remove clumps.