Power of Place
Reconstructing the Dreamland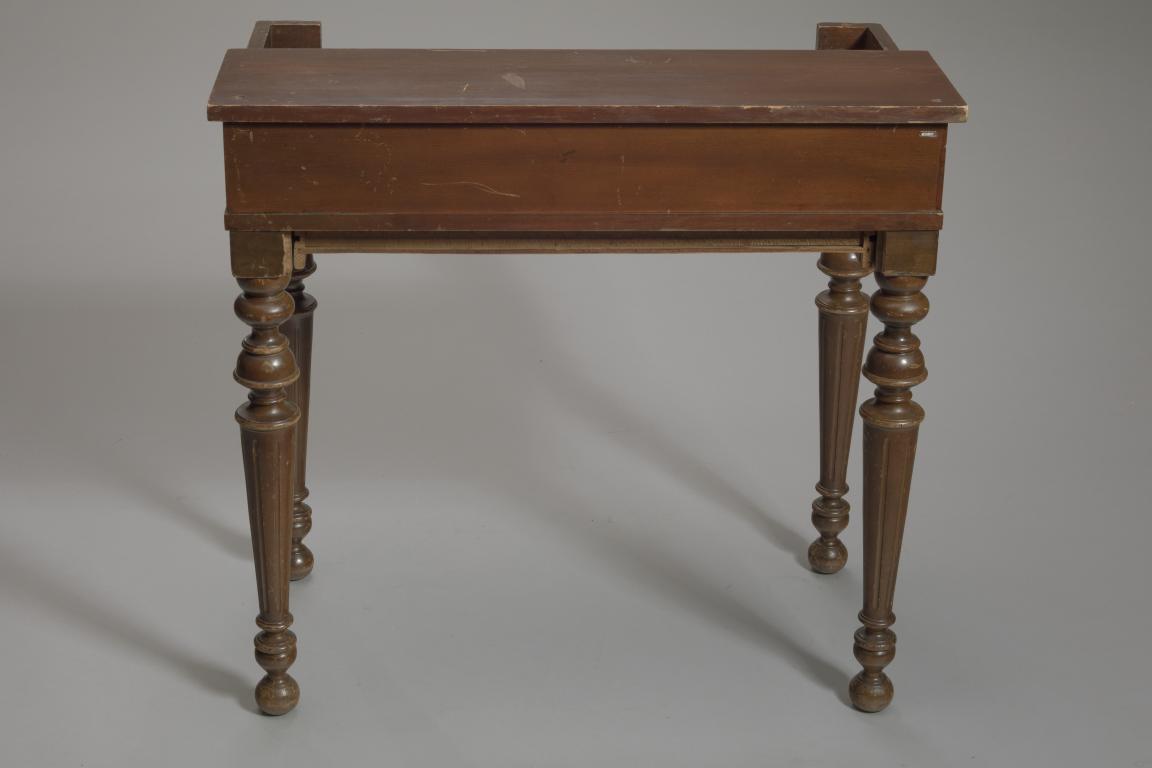 Anita Williams Christopher laid out some of her father William D. Williams' collection of materials related to the massacre on the top of an old desk that had belonged to her grandparents, John Wesley and Loula Mae Williams, proprietors of the Dreamland Theatre, one of Greenwood's most iconic and prosperous institutions. The aspirational qualities of Greenwood's community of Black strivers were reflected in the name of the Williams theater itself. This success provoked resentment among white Tulsans as it did elsewhere in a society structured by white supremacy. During the massacre, the Williams' theater was burned to the ground.
The desk dates to the period following the tragedy, Christopher told me. Within several years, the Williams' had determinedly rebuilt their businesses. This was not an anomaly; within a year of the destruction of Greenwood, more than 80 Black-owned businesses were rebuilt. In 1925, in a marked display of courage and defiance, the National Negro Business League held its 26th annual convention in Greenwood in a triumph of the community's resolve and resilience.
From this desk in the mid-1920s, Loula Mae Williams wrote to her son, William, while he was a student at Virginia's Hampton Institute (he had been a teenager living at home in Tulsa in 1921) as she and her husband recouped their losses and rebuilt from the ground up with the support of the local and national Black community. "My Own Darling Boy," she wrote. "You know not how your precious mother prays for your success. . . . I wish so much you could take your mother away from here . . . but papa tries to cheer me and say we can pull out." In these short letters, she reveals how the massacre forever changed her health, finances and spirit.
William lovingly assembled a scrapbook that traced these years and includes telegrams along with an obituary notice for his mother after she died in an asylum in 1928, a victim of the long-term trauma of the massacre.
With the donation of the desk to the museum, Christopher urged us to be certain to not only tell a story of both resilience and loss, but also to help tell the story of her own father's lifelong commitments to remembering Greenwood's history and to building community. The collection bears witness to these legacies.
After his years of study in Virginia, Williams returned to Tulsa to teach history at his alma mater, Booker T. Washington High School, one of the very few buildings in Greenwood that was not burned down. Williams became the high school yearbook editor and unofficial community historian of Greenwood. He kept the memory of the massacre alive for young people long after the landscape had been cleared of its scars, teaching his students every year, doggedly recounting what happened.
This year, the city of Tulsa officially added the events of 1921 to its curriculum, yet generations of Booker T. Washington students knew the history well, having learned from W.D. Williams. He used his own curriculum materials that included postcards, pictures, scrapbooks and other ephemera. These original teaching tools now reside, alongside an assortment of other school memorabilia, in the museum's collections. One of Williams' students was Don Ross, who became a state representative and successfully lobbied to create the state commission to study the massacre and seek reparations. He has claimed that without Mr. Williams' tireless documentation and advocacy for the truth, the memory of the massacre may have been lost forever.
Written by Paul Gardullo, originally published in Smithsonianmag.com - Artifacts from the Tulsa Race Massacre