Remembering the Chicago Defender, Print Edition (1905 - 2019)
Jul 11, 2019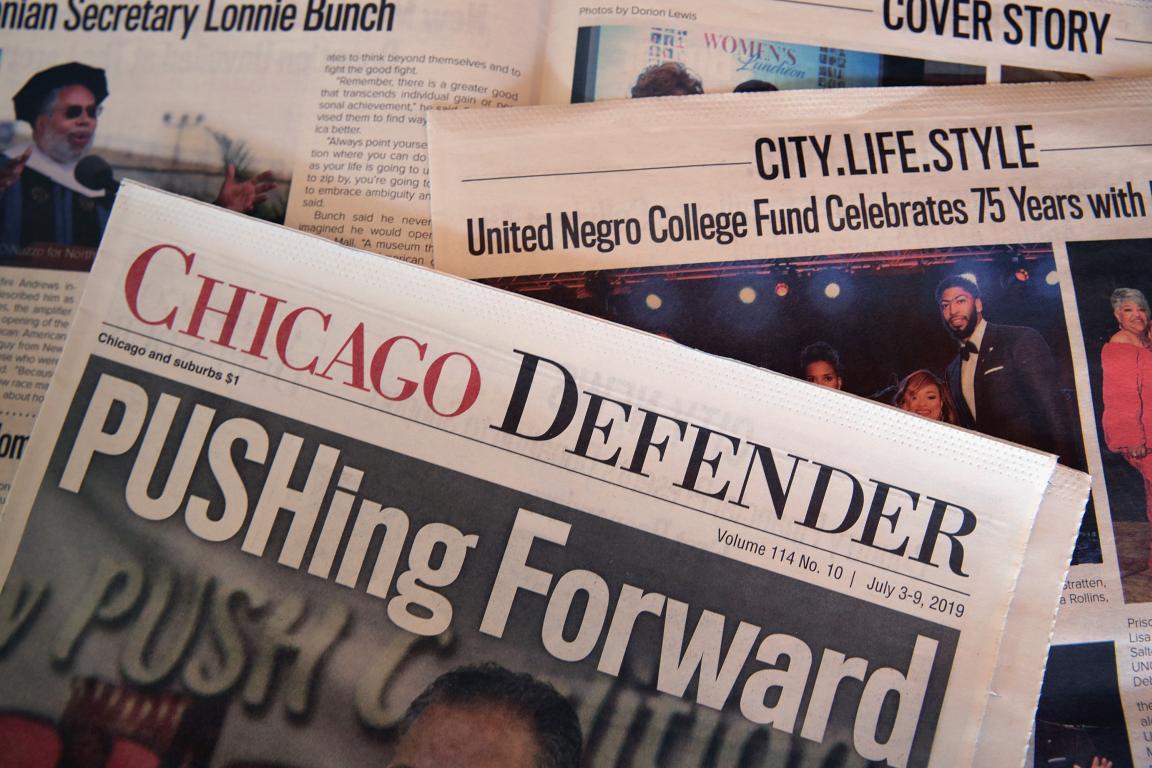 In the first half of the 20th century, the Chicago Defender newspaper helped draw tens of thousands of African Americans to Chicago and make the city their home. It spurred, shaped, and gave voice to the Great Migration of black Southerners to the urban North. It also created a sense of place and an important lens into Chicago life, culture, and politics as the city changed over time. More than a local paper, the Defender was also an engine of ideas and opinions that galvanized black people nationwide.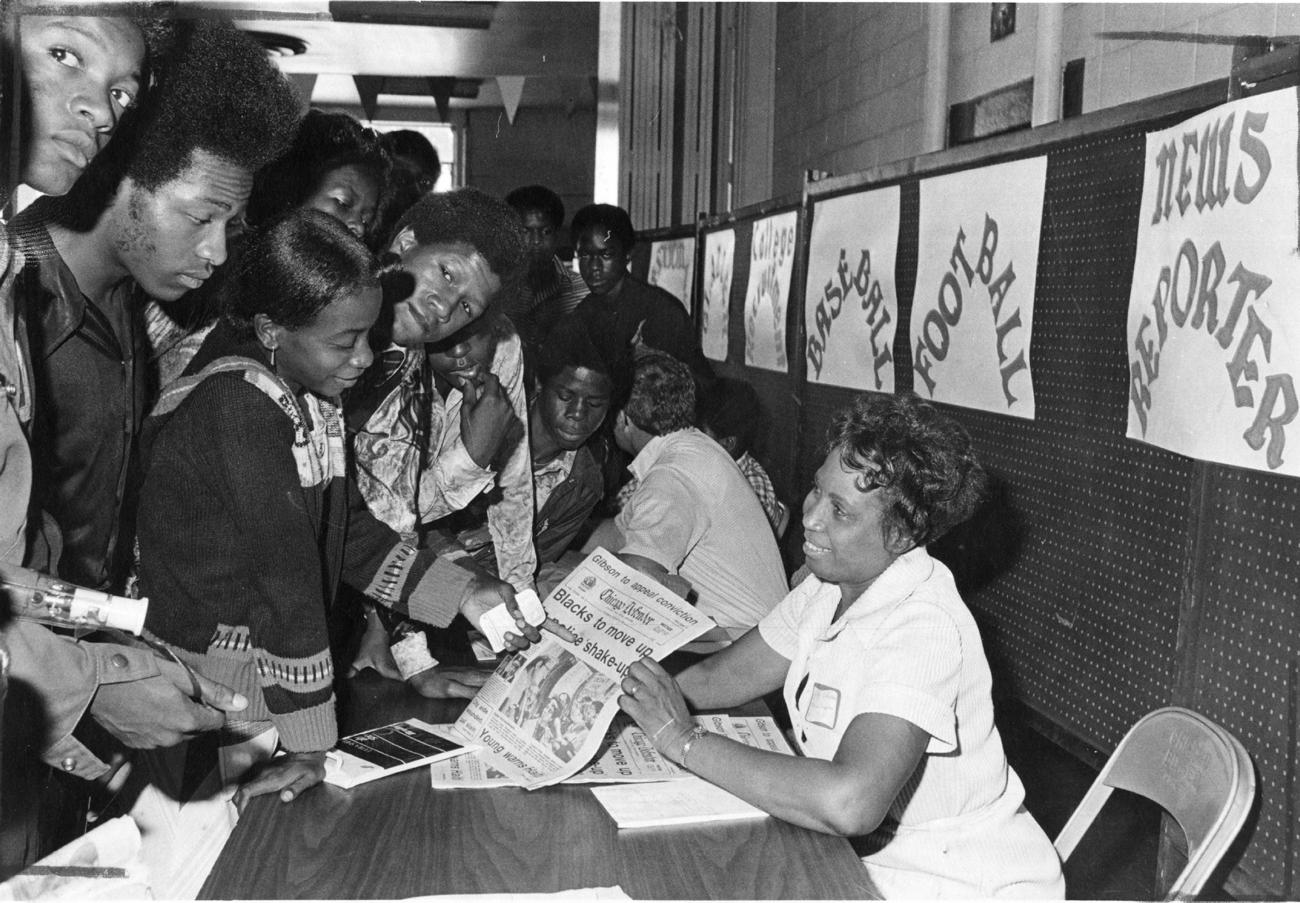 Robert S. Abbott founded the Chicago Defender in May of 1905. At the start, he produced the paper in the kitchen of his landlord's apartment. "The World's Greatest Weekly" was initially a four-page broadsheet, with a circulation of fewer than 300. The Defender highlighted issues of racism and discrimination as well as stories of black social and economic progress, all in flaming red headlines, and quickly attracted a wide readership. At its height, it had grown into a daily publication with a national circulation of over 500,000 - the largest black-owned newspaper in the nation.
A southern migrant himself, Robert Abbott promoted African American migration from the rural South to the urban North. The Defender offered detailed reporting on lynching and racial atrocities in the South alongside stories of Chicago and other northern cities as promised lands teeming with opportunity. Many black Southerners wrote letters to the Defender seeking information and advice.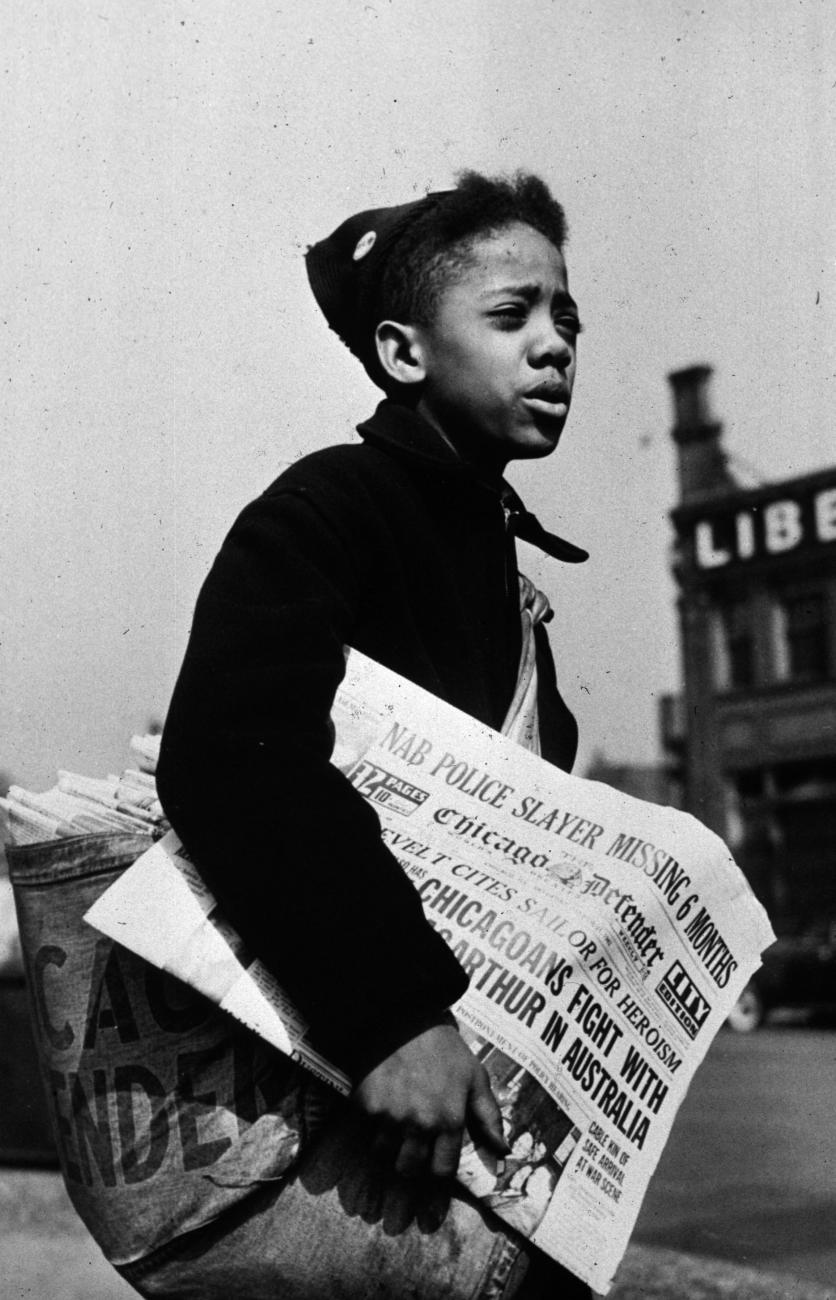 For decades The Chicago Defender was located at 34th Street and Indiana Avenue on Chicago's South Side. Locals called the neighborhood "Bronzeville." The newspaper's offices sat alongside churches, businesses, jazz and blues clubs, boardinghouses, and private residences, ranging from "kitchenettes" in run-down tenements to mansions. Bronzeville was a dynamic and influential city within a city.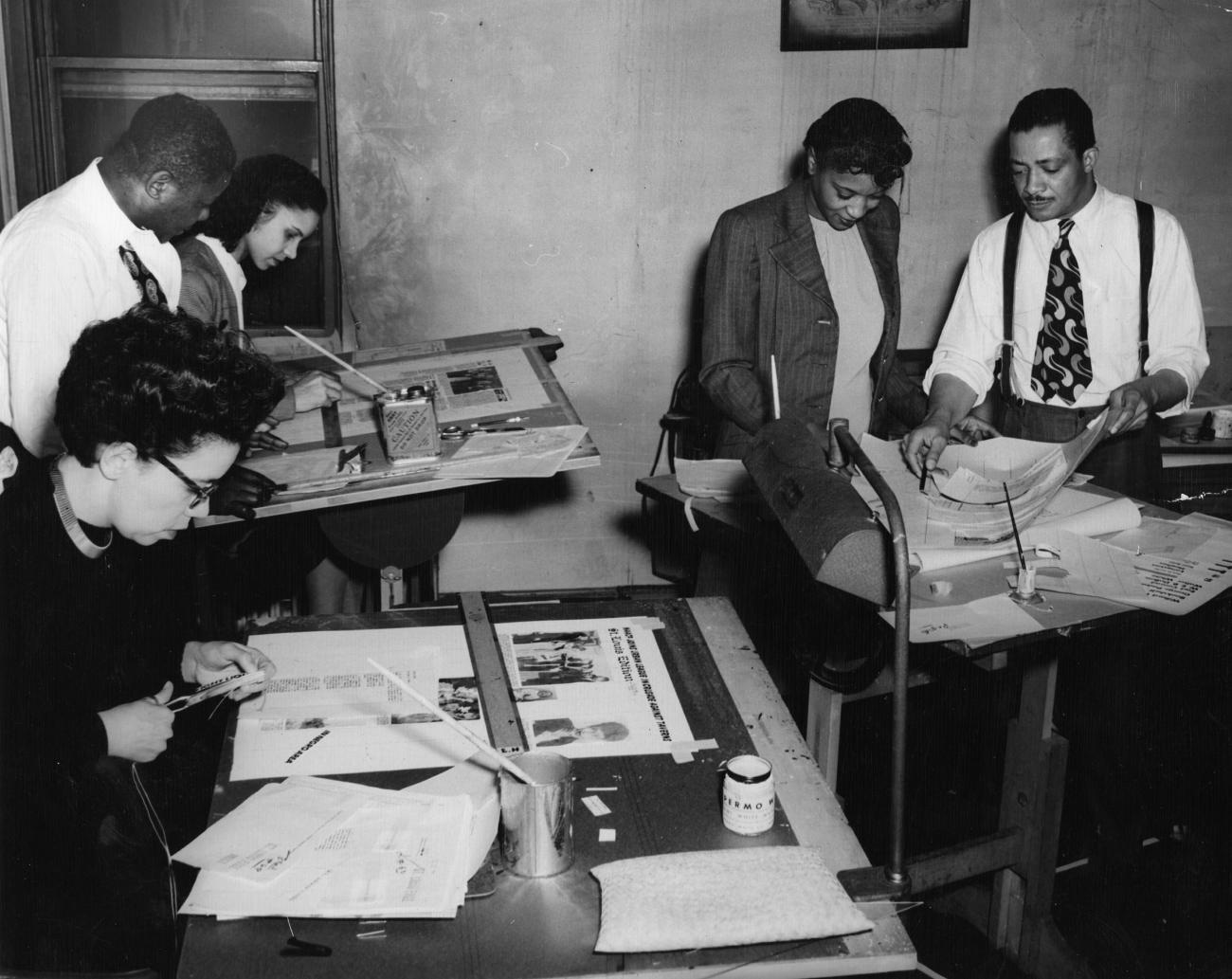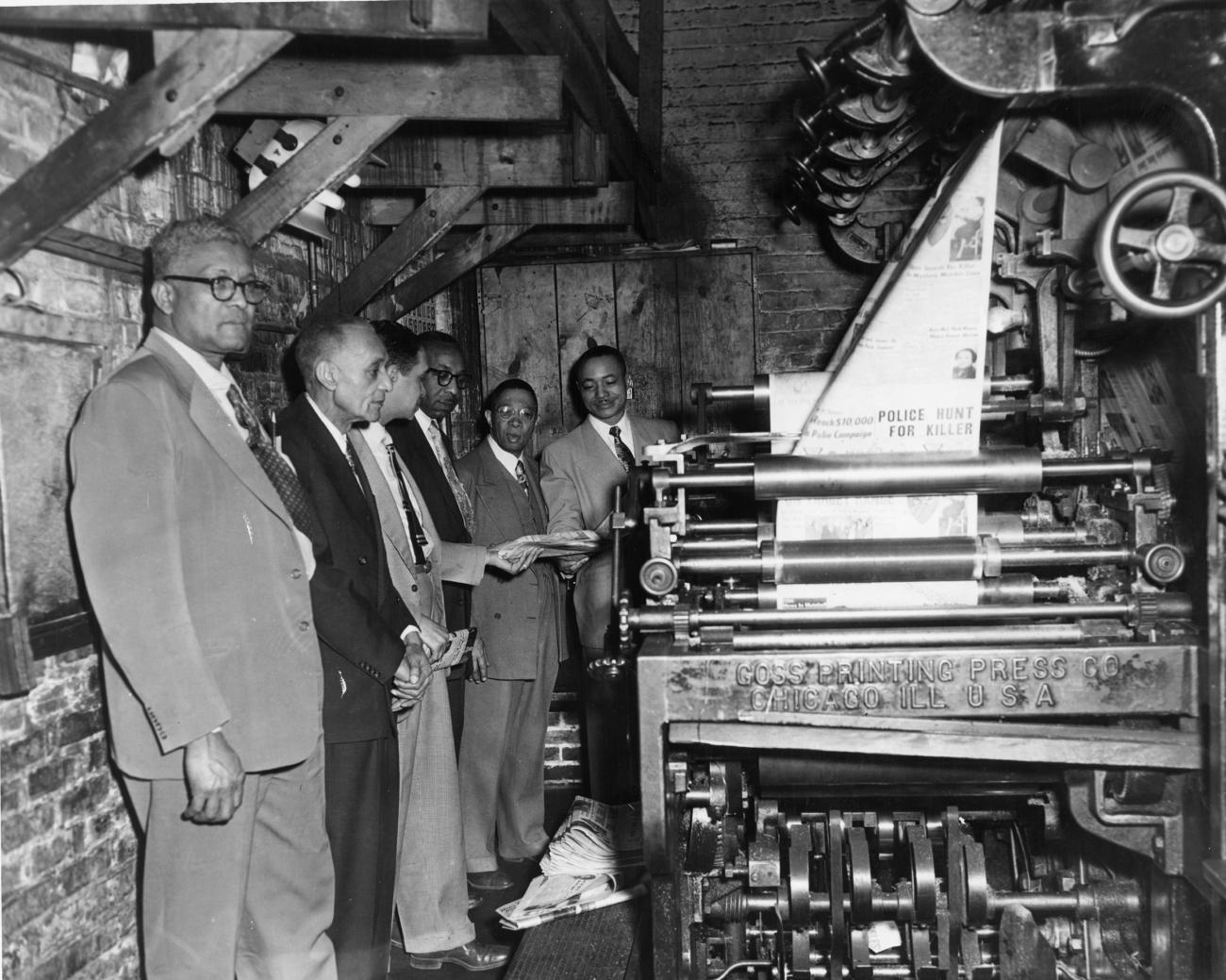 The Defender created distribution networks in northern urban centers like Harlem. In the South, however, white distributors refused to carry the paper. The paper depended on an underground network of Pullman porters, who traveled south with copies of the Defender. The newspapers were then circulated hand to hand or read in local restaurants and barbershops. Through this ad-hoc distribution, hundreds of thousands of black southerners had access to the newspaper, which many came to see as a trusted guide.
The Defender both shaped and responded to the Great Migration to Chicago. The migration unleashed new social, political, and religious movements, all of which found their way into the paper. Channeling the energy of "the Black Metropolis," the Defender helped publicize the careers of influential Chicago residents, from a range of professions. This list included writers Richard Wright and Gwendolyn Brooks, musicians Louis Armstrong and Muddy Waters, and political leaders Archibald Carey and William Dawson.
The Chicago Defender gave a voice to the voiceless. It left an enduring legacy that will never be forgotten.
Power of Place Exibition
Explore stories of place from across the wide expanse of the nation and the African American experience.