Power of Place
The Roots of Greenwood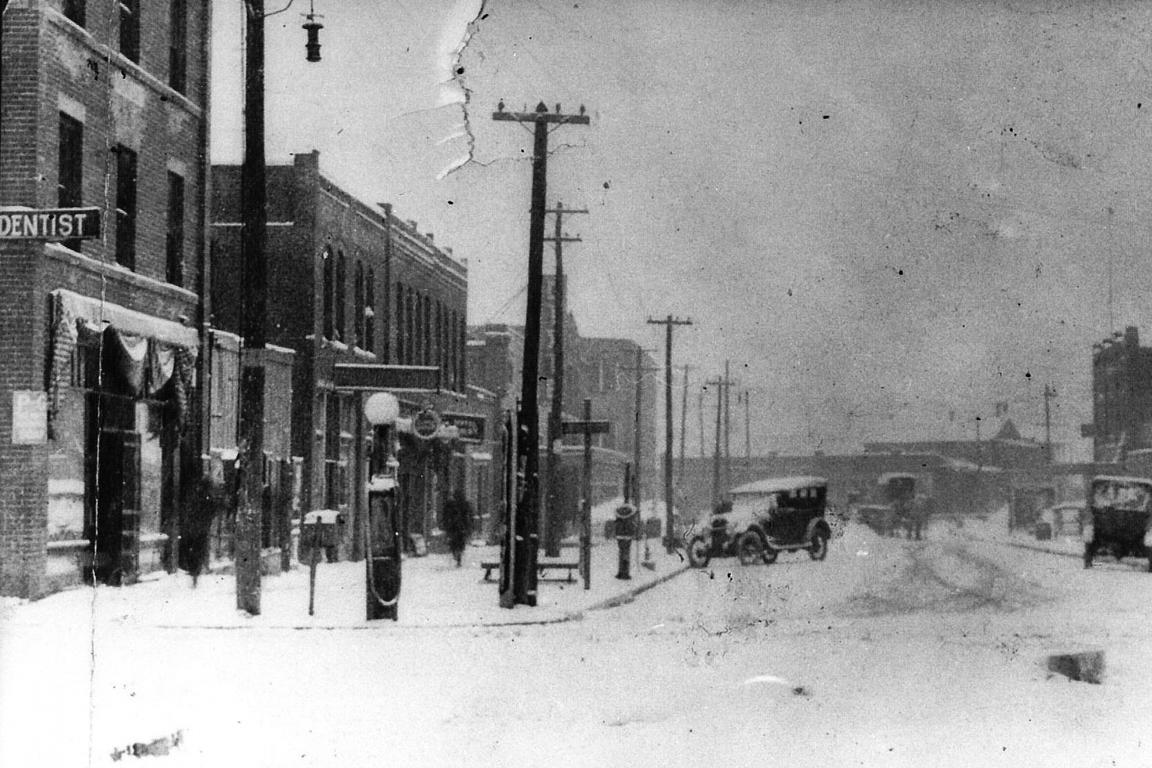 The Greenwood District of Tulsa, Oklahoma has a history that is rooted in the history of Black settlements and towns in 19th century Oklahoma and a wider geography of communities of freedom that stretch far and wide across the continent for hundreds of years.
Roots of Greenwood: Communities of Freedom
For much of American history, land was potent symbol of freedom and a foundation for the practice of self-determination.  For free and enslaved Africans and African Americans land held these same qualities. From the 16th through the 19th centuries, black people forged communities of freedom across a wide geography and in a multitude of ways and forms--from settlements to townships, fortifications, and maroon communities.
Rural and urban; northern and southern; hidden away from all eyes or exposed among interracial neighbors; all demonstrated the drive and desire for people to live, work, and worship freely despite racism, violence and inequality.
The first free black settlement in what is now the United States was Fort Mose, outside St. Augustine, in the Spanish colony of Florida. Offering freedom to all runaways who would take up arms against the British, the Spanish Crown helped attract African fugitives from as far north as the South Carolina in the early 18th century.
Forging a community of their own in 1738, fugitives led by Captain Francisco Menendez, a free black Creole, founded Fort Mose. Supported by the Spanish, it helped to foment slave rebellions in British colonies and attract runaways to join its ranks. By 1760 Mose had developed beyond a fortification, and comprised of a variety of homes with skilled workers and landowners. They formed alliances with local European and Indian neighbors and defended their settlement until abandoning it in 1763 when the British took control of Florida.
After the Revolution, African Americans were often at odds about how best to find sanctuary and construct sovereignty in a growing nation that would not secure them full rights and liberties. Some sought freedom in other countries and territories--Canada, Haiti, and the African nations of Liberia and Sierra Leone--while others moved towards freedom in the isolation of places like the Great Dismal Swamp.
Like the Dismal, the names of these communities now evoke in us a mix of pride, mystery and fragility-- Nicodemus, Kansas; Boley, Oklahoma and Rosewood, Florida; Weeksville, Brooklyn and Seneca Village, Manhattan; New Philadelphia, Illinois; Mound Bayou, Mississippi; Blackdom, New Mexico. They testify to histories of freedom resilient and hard fought, but perpetually imperiled, always contingent, and often lost.
Roots of Greenwood: 1840–1919
In the 1830s the first African Americans came to the Oklahoma Territory with Native Americans along the Trail of Tears. Some were enslaved, and some were free. After Emancipation, they settled throughout the territory and founded several all-black towns. More than 50 all Black settlements and towns were established in the 19th and early 20th century Oklahoma territory, including Tatums, Langston, Rentiesville, Boley, and Black sections of larger cities such as Muskogee and Okmulgee and Tulsa.
African Americans participated fervently in the Oklahoma Land Rush – where more than one million acres of Cherokee held land was seized for settlement. Black people throughout in the South migrated west to Oklahoma as they did to other points west. Oklahoma was especially attractive, however because of the long term Black presence in the state. Many hoped to find a land of freedom and opportunity and wealth for themselves, espousing but complicating some of the same ideology of settler mentality of white migrants.
Edwin P. McCabe an African American leader who advocated for Black sovereignty in Oklahoma espoused this drive, writing in 1891: "The time will soon come when we will be able to dictate the policy of this territory, or state. And when that time comes we will have a Negro state governed by Negroes. We do not wish to antagonize the whites, they are necessary in the development of a new country. But they owe my race homes. And my race owes to itself a governmental control of those homes."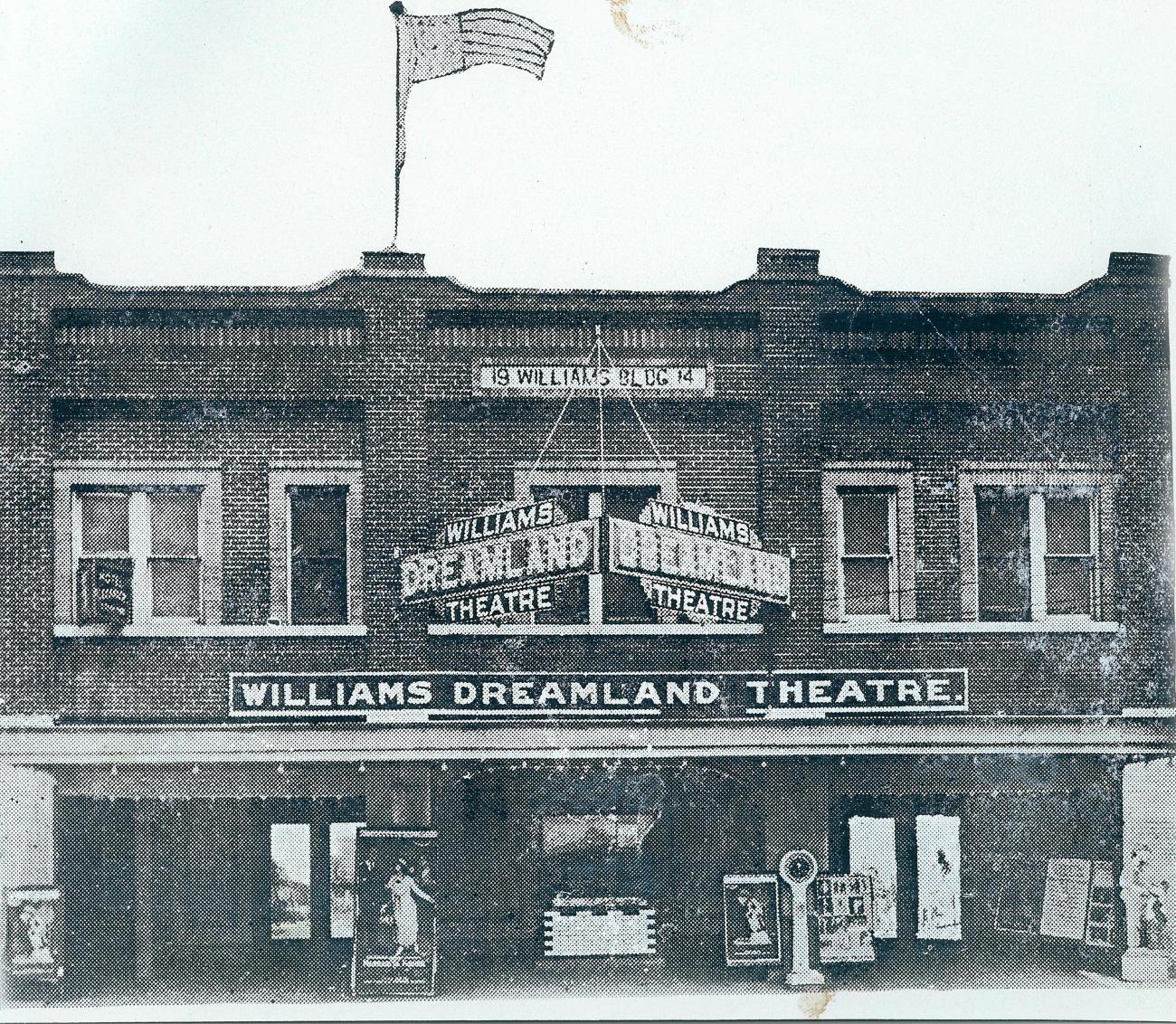 By 1900 African Americans composed 7 percent of the combined Oklahoma and Indian Territories and 5 percent of Tulsa's population. Black Tulsans formed their own community along Greenwood and Archer streets, and it quickly grew to be a thriving district known as "Black Wall Street."
Dubbed the "Oil Capital of the World" and "Magic City," Tulsa experienced booming growth and prosperity during the early 1900s. Immigration followed this economic good fortune. African American as part of a newer wave of migration arrived from all over the country, including some from other parts of the Oklahoma Territory.
In 1905 the Greenwood section in Tulsa was sold to African American settlers. Downtown Greenwood was the center of African American life in Tulsa. Dozens of businesses and churches thrived along the intersection of Archer and North Greenwood avenues. The Perrymans, one of Tulsa's founding families, included Muskogee (Creek), African American, and white members.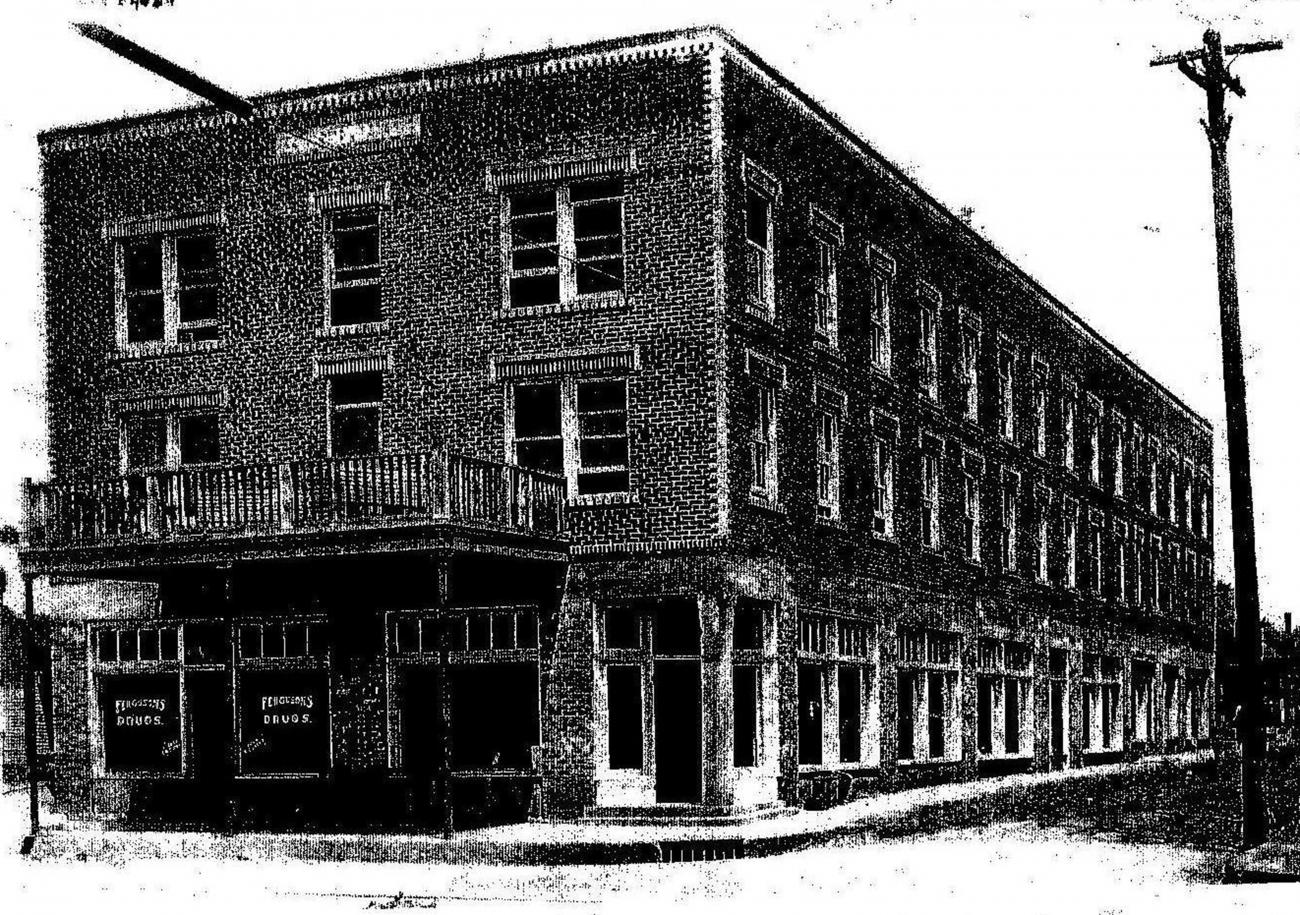 In 1907 Oklahoma was admitted into the United States, and the legislature immediately began implementing restrictive race laws. Many mixed-race families lived in the Oklahoma Territory in the late 1800s. But dividing lines between the races were drawn more sharply after Oklahoma became a state in 1908.The Williams Family, of which the Museum holds a significant collection, opened Dreamland Theater on Greenwood Avenue. The Jackson Family opened a funeral home close by.  They were just two of a great array of black-owned businesses flourishing in the neighborhood north of the "Frisco" railroad tracks. Buck Colbert Franklin would move to this corridor in early 1921 from Rentiesville, establishing his law offices and with hopes that his family would soon follow.
This level of very visible economic success and all it brought met with increasing alarm and retrenchment among white Tulsans including city officials. In 1915, Nathan Bedford Forrest, General Secretary of the Sons of Confederate Veterans and founder of the Ku Klux Klan, visited Tulsa. Subsequently, the city hosted the 28thAnnualSons of Confederacy Convention in 1918. He was welcomed by one of the city's founders, W. Tate Brady who had modeled his own newly built Tulsa mansion after that of Confederate Gen. Robert E. Lee. By the 1920 and through the decade, many elected officials, law-enforcement authorities, judges, business leaders, and teachers were members of the state's Ku Klux Klan. Tulsa's section boasted a women's auxiliary and youth chapter.
By the time of World War I, Tulsa's oil had become an important national resource. Black Oklahomans reaped enormous economic benefits from the extraction of oil and through war bonds connected to oil. The system of segregation ironically allowed for wealth to increase within the Black community of Greenwood against a backdrop of systemic racial segregation, individual acts of terror, and extralegal lynching – bolstered by law. Oklahoma alone suffered 99 lynchings between 1889 and 1921.
Black veterans centered themselves at the heart of efforts for racial and social equality. After returning from Europe at the end of World War I in 1917 and 1918, Black soldiers who had famously "closed ranks" to serve their country, came home to communities increasingly threatened. Their visible efforts to secure freedom and equality were in direct opposition to the hardened system of white supremacy which everyday increasingly grew to a wave of retrenchment and attendant violence.
Armed black veterans were among the staunchest defenders of Black freedom and equality and increasingly came to the defense of their communities amidst acts of mass racial violence in cities nationwide. They embodied the spirit of poet Claude McKay's sonnet "If We Must Die" written in the aftermath of the Red Summer of 1919, that had seen white mobs attack Black citizens and communities including Chicago, Washington, DC, and Elaine, Arkansas:
If we must die, let it not be like hogs
Hunted and penned in an inglorious spot,
While round us bark the mad and hungry dogs,
Making their mock at our accursèd lot.
If we must die, O let us nobly die,
So that our precious blood may not be shed
In vain; then even the monsters we defy
Shall be constrained to honor us though dead!
O kinsmen! we must meet the common foe!
Though far outnumbered let us show us brave,
And for their thousand blows deal one death-blow!
What though before us lies the open grave?
Like men we'll face the murderous, cowardly pack,
Pressed to the wall, dying, but fighting back!
By 1921, Tulsa had developed into a powder keg of racial resentment waiting for a spark to ignite.
Written by Paul Gardullo.