Our American Story
The Stage Belonged to Her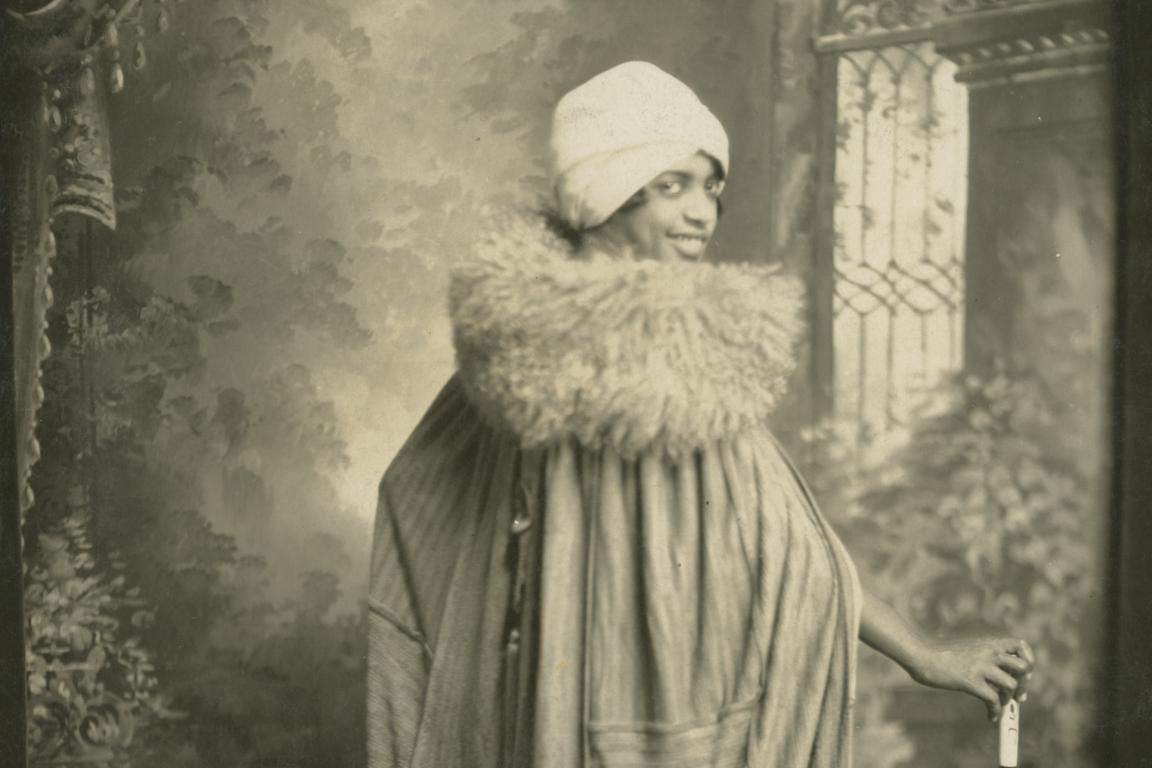 If sheer talent were a measure of fame, Valaida Snow would be one of the most renowned performers of the 20th century. Her story epitomizes the history of countless gifted but underappreciated African American artists, performers and musicians who often were not universally recognized in their lifetime.
Snow was born in Chattanooga, Tennessee, in 1904. Her father was both a minister and a bandleader and her mother, a graduate of Howard University, was a professional music teacher who taught Snow and her siblings how to play instruments at an early age. The eldest of four, Snow began touring at the age of five with a children's troupe directed by her parents.
Snow played about a dozen instruments, including the trumpet, violin, bass, cello, saxophone, harp and clarinet. By the time she was a teenager, she also could sing, dance, act, arrange music and direct full ensemble bands. Her prodigious talent on the trumpet resulted in several nicknames, including "Little Louis"—a nod to Louis Armstrong—and "Queen of the Trumpet," and American promotors of the jazz scene of the 1920s were enamored by her immense talent. However, they also were unwilling to give female instrumentalists the spotlight awarded to men, despite Snow's ability to captivate and entertain audiences. It took several tours throughout Europe and Asia for Snow to achieve some of the recognition she deserved.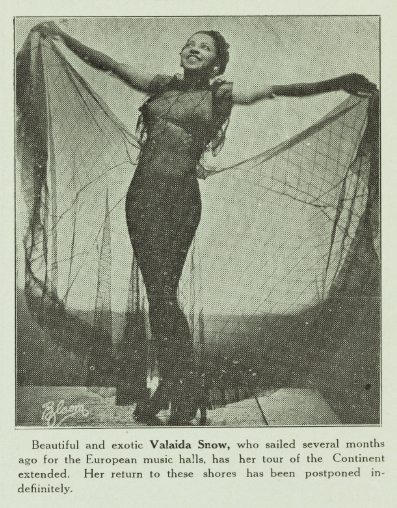 Although Snow graced many stages from an early age, it wasn't until the age of 20 that she landed an opportunity on Broadway. She was cast in Eubie Blake and Noble Sissle's 1924 production of Chocolate Dandies alongside another newcomer by the name of Josephine Baker, who became a good friend. 
Snow's international debut launched in 1926, when she toured London and Paris in Lew Leslie's production of Blackbirds. She performed throughout Europe and Asia over the next three years, taking the new sounds of American jazz across the globe and establishing herself as a proverbial star, albeit outside of the United States.
Snow was often found entertaining and dining at fine restaurants reserved for European celebrities, and even developed relationships with members of the French nobility. She enjoyed the spotlight, sometimes riding around in a convertible with her chauffeur and a pet monkey who, as her friend and fellow entertainer Bobby Short remembered fondly, ". . . were all to dress alike . . . . She took great pride in doing flamboyant things."
In 1931, she returned to the United States to star alongside Ethel Waters in Leslie's successful Rhapsody in Black. Waters was billed as the main act, but Snow's talent was undeniable. As she did many times before, Snow stole the show, and a longstanding rivalry between her and Waters was born out of the play's success.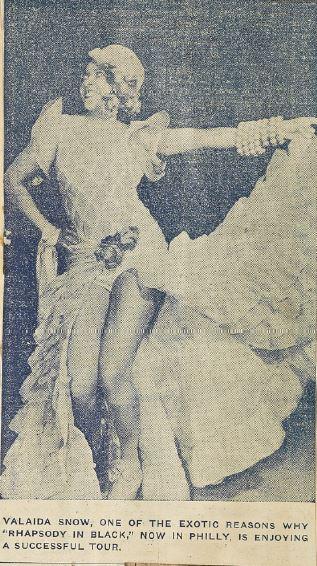 Although Snow achieved success abroad, her career never gained the same traction in the United States. Snow appeared in French movies and was even given a golden trumpet following her performance in front of Queen Wilhelmina of the Netherlands. Her performances drew comparisons to jazz legend Louis Armstrong and other great bandleaders. However—and perhaps because she never recorded a commercial project in the United States—Snow never received the acclaim that Americans awarded to many of her contemporaries, including her friend Josephine Baker. Nevertheless, her talent was incontrovertible and no matter who Snow worked with or where she performed, the stage belonged to her.
Snow continued to do shows across Europe and Asia throughout the late 1930s, as well as appear in several films. Against the advice of Josephine Baker, Snow remained in Europe at the beginning of World War II and was imprisoned in Nazi-occupied Denmark in 1941. Even though the exact circumstances that led to Snow's detainment differ, the Amsterdam News reported that she was the "only colored woman entertainer on record to have been interned in a Nazi concentration camp."
The ordeal took an enormous physical and psychological toll on Snow, who returned to the United States on a rescue boat for refugees and political prisoners in 1942. Although she resumed her musical career, Snow was never the same. Twelve years later, she passed away following a performance at the Palace Theatre in New York City in 1956.
Snow was a pioneer who lived her life in the spotlight. Her legacy includes her contributions to spreading American music—and specifically jazz—around the globe, as well as breaking barriers as a female instrumentalist.
While Snow did not record as much of her music as many of her contemporaries, her fans and peers recognized that she was a singular talent. A virtuoso skilled in many instruments, a gifted singer, a prolific songwriter and a captivating performer, Snow was an unparalleled entertainer who truly owned the stage.