Black History Month
What is a Doula: A Modern Maternal Discussion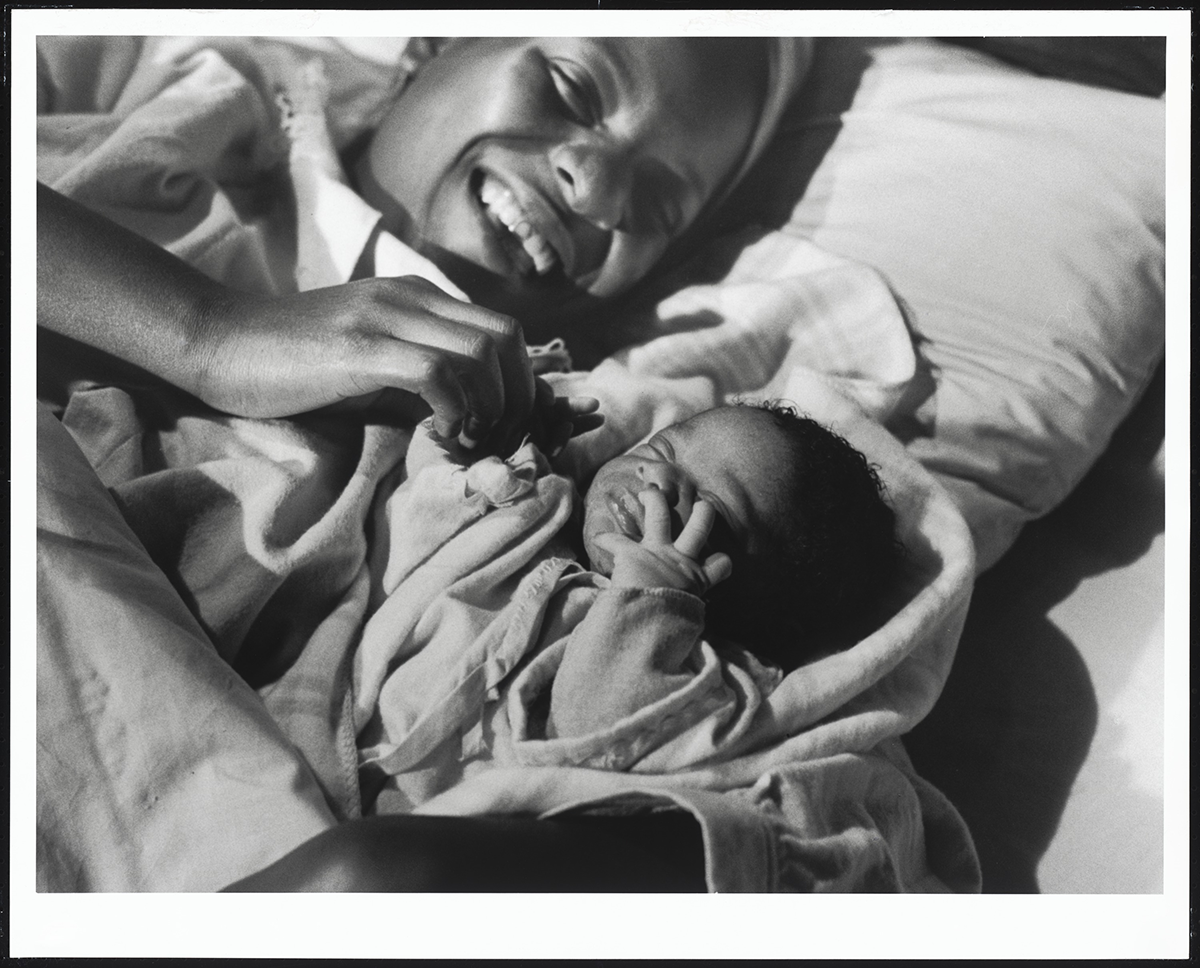 In observance of this year's Black History Month theme, Black Health and Wellness, the National Museum of African American History is spotlighting the timeless professions of midwives and doulas. In our previous blog post, we explored the history and cultural significance of midwives and doulas and their impact on women and the Black community. In this blog post, museum curator of African American women's history, Angela Tate and museum specialist of oral history, Kelly E. Navies sat down with three modern-day doulas to understand their role in aiding women through their pregnancy, birth, and postpartum experience.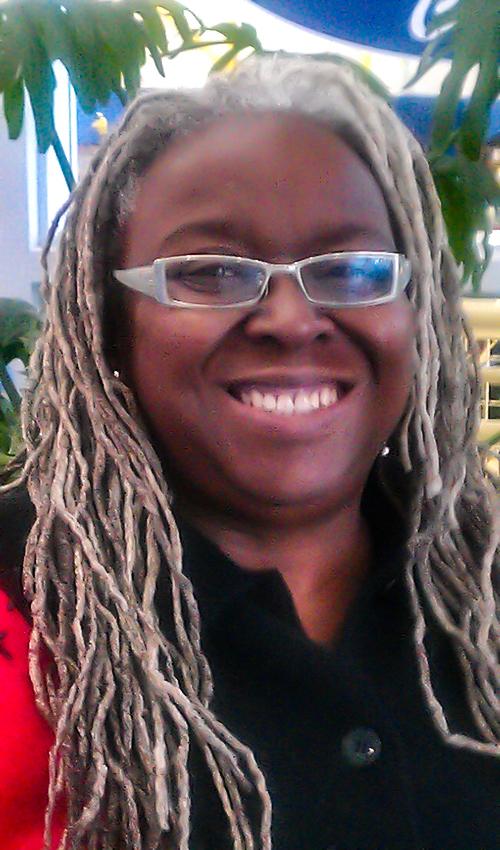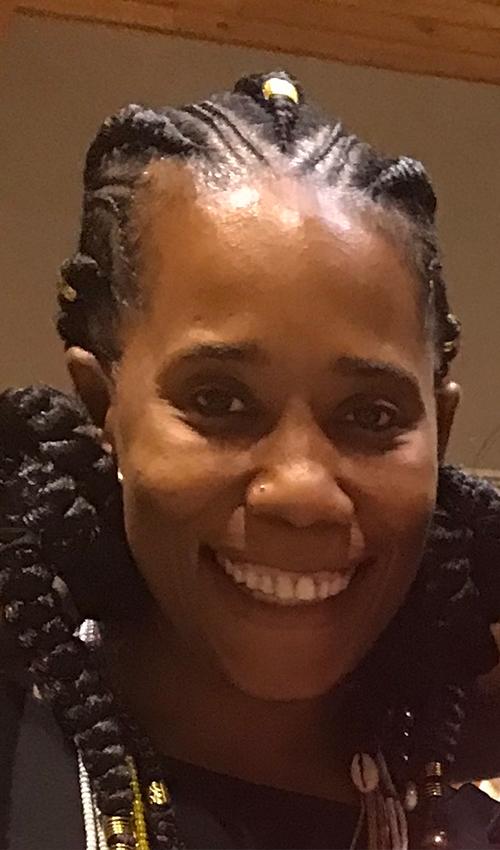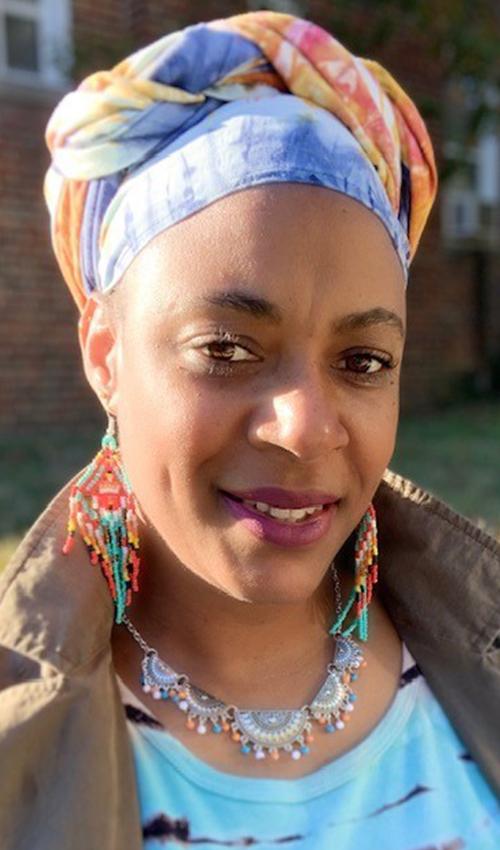 What is a doula or midwife? 
Plaskett
A doula is a person that supports a mother before and during birth as well as her postpartum experience. Doulas do not provide any clinical or medical advice.
Doulas meet with moms prior to their birth experience to help them develop their birth plan defined by the birthing family and the doula herself in terms of what level of service they're willing to provide. We are a point of reference. We not only support the mother and provide information about childbirth and childbirth experiences, but we also provide different points of contact in the community and directly with the family.
Kuykendall
As a doula, I provide support mostly to the mother and the family, before pregnancy, and in some cases, during pregnancy. I like to work with women anywhere between 32 to 36 weeks into their pregnancy and I work with a woman as a birth doula, up to maybe two to three weeks after birth. I do not have any medical experience or medical training. Most of my support as a doula is emotional and social, and I have attended certifications as well as other training that have informed my doula practice. I think that is one of the differences between a doula and a midwife who is considered a healthcare professional.
You have different types of midwives. A lot of the midwives that I know are considered certified nurse-midwives, so they have both medical training in nursing and midwifery. However, within the midwife profession, you could have a certified midwife who has a background in health or a health-related field other than nursing. Most of my midwife colleagues have gone to nursing school or gone to some sort of professional training around midwifery.
Denmon
Like Nikki and Kahlil said, a midwife does the medical things, and a doula provides support. A doula rubs their legs and shows mothers love all the time.
I call them every week, and ask: what are you eating? Are you exercising, relaxing, getting enough sleep? I wouldn't necessarily use terms like preeclampsia and diabetes, but I would explain to them what might happen if you don't eat vegetables or exercise. I try to meet them wherever they are.
 
Can you talk about your journey to this profession?
Plaskett
My introduction to the world as a doula professionally came through my own birth experience. I made a decision early on in my pregnancy that I did not want to have an in-hospital birth and that required me to have a doula present for my delivery with my midwife. My first child was born at the D.C. Family Health and Birth Center. I was actually recruited by the birth center as a peer counselor before my pregnancy as a yoga teacher and then after my delivery as a breastfeeding peer counselor.
I developed my own practice, became a certified childbirth educator, and taught classes around the city and at different area hospitals, as well as prenatal yoga classes. The certifications led me to pursue additional doula support because they required me to be present at a few births to complete them. I was pulled in more by the family health and birth center and became a certified doula.
I don't think I would be in this work if it wasn't for my experiences with the midwifery model of care and if they didn't Identify me for peer-to-peer support. I realized in my personal practice, due to my breadth of experience, I wasn't getting to work with women in my community that looked like me and really needed support. I deliberately worked at Providence Hospital and Howard University Hospital because the young moms I wanted to reach went there could not afford me. So stepping into the allopathic world, I was able to incorporate my strengths as a doula in my role as a registered nurse and now in my role as a lactation consultant and breastfeeding educator.
Denmon
I became a doula by happenstance, not by choice. My daughter was in South Carolina on an Air Force Base helping pregnant moms. When she moved back here she wanted to become a certified doula, so I went with her to a course with her. It was horrible. It was nothing I ever wanted to do in my life, it didn't sound fun, and I didn't even know what it was really, but my daughter was just doing a wonderful job.
At about six months into it, she asked me to come with her to a birth at the hospital here in D.C. to help a young white lady who was homeless. We were there working with her, loving on her, and telling her what a wonderful job she was doing, when the doctors walk in. They said that we weren't supposed to be in there, but my daughter and I always say, well, we're here now, so we stayed with her.
The doctors treated her like she was gum on the soles of their shoes. They were horrible. She ended up having a healthy baby, but shoulder dystocia complicated the birth. They broke the baby's clavicle and it suffered nerve damage. The mother told them exactly what they should do because she was a pro at this, having had five children already. She knew what she was doing, but they did not listen to her at all. I'm thinking, if they're treating this white girl like this, what are they doing to young black women? So afterward, I took a Birth as A Midwife Assistant class, and then I decided to become a volunteer doula. 
Kuykendall
I have a background in gender and economics. For maybe about 10 to 12 years I worked in Southern and West Africa and focused on women's and family issues. In 2008 I got pregnant with my daughter, and even though I loved working in Africa, my husband was not willing to relocate to Africa. Going back and forth wasn't really conducive to growing our family, so I returned and became a yoga teacher. That led to me working with an organization called the Healthy Babies Project, where I worked with young teen moms here in Washington D.C, and eventually became the director of their Teen parent Empowerment program. 
I became very keenly aware of challenges around maternal health, particularly as it related to black women. I was looking for a way to educate and empower teen moms - some as young as 12-years-old - in an appealing way about their bodies and about becoming mothers. One day I was doing parenting education in the high schools here in Washington D.C., when one of my students said she wanted to be a midwife. We started talking about it and I realized that I had friends that were midwives. As a result of that, I decided to attend a doula training so that I could learn more to share with my teen moms. So that is how I became a doula, by working with teen moms and also teaching prenatal yoga on Capitol Hill for about 10 years. But I think for me the big strike was working with young teen moms in ward seven and eight. You just saw just how different life was. It was definitely a tale of two cities.
 
What challenges are Black women facing in childbirth?
Kuykendall
When you think about the issues facing African American women, like racism, those issues can be a toxic mix during pregnancy. There are a whole host of multi-generational social problems - everything from low income, to social dynamics, and other systemic factors - that affect our health. You know, we have far too many of us that are dealing with asthma and type 2 diabetes that influence our lives and impact our birthing experiences.
It doesn't matter where you are along the spectrum. You have Nikki, who is a very seasoned professional nurse, you have me, you have Doris, but it doesn't matter. If any of us were to walk down the street, the first thing that you would see is a Black woman. You don't see an educated woman who has maybe two to three degrees and is successfully married with children. Most of our women and our community are dealing with the systemic factors of racism that just dwindles into birth. 
Denmon
I agree 100% with you Kahlil. I'm a 73-year-old woman, soon to be 74, and so I've lived through it and I've watched it. The older moms have experienced so much stress from discrimination and blatant racism that it has aged their bodies. 
The stress that the mom feels, the baby feels. If the mom doesn't have a place to live, financial problems, or is just living during this pandemic, the stress is going to affect her and the baby. If you're a Black woman, you're going to be treated a certain kind of way. We all live with that stress every day, whether we want to admit it or not.
Plaskett
Large amounts of African American women, no matter how healthy their diet is, experience preeclampsia, which is extremely high blood pressure, or gestational diabetes, which is diabetes related to pregnancy, and the cure is to give birth. Immediately after these women give birth, or in the weeks subsequent to giving birth, the issue is completely resolved. They may have no history of high blood pressure or diabetes before, and they have no history of high blood pressure or diabetes after, but they may remain at risk for these things for all subsequent pregnancies. 
What can we do about that? How can we protect ourselves from that level of risk during your childbirth experience? Well, you get wrapped around midwifery care, postpartum care, and breastfeeding that care continues after birth. That's why I also stepped into the realm of becoming a lactation consultant. Care prevents the infant mortality and maternal mortality rate that is so high in the African American community.
 
What cultural and medical changes have you witnessed ? 
Denmon
It seems to me that we're going back to a granny midwife type of situation, where the midwife, family, and community all work together. When you become a doula for a person, you just become a part of their life. I've had moms that would call me and say they needed to go to the store, or ask if I could stop by, or go with them to doctor appointments. These are things that matter and it seems like it's coming back to that.
We sometimes have our moms think that if you're pregnant, you're sick, so you have to go to the hospital and that's not true. If you're pregnant, you're doing what your body was designed to do. You can have a baby anywhere that's safe. I think we're coming back to that sort of thought process, which is good for everybody.
Plaskett
A lot of people are not allowed to be bedside and moms are being denied the support and doula care that they need. That's a cultural shift that lets us know that doula care is not considered a priority in the realm of birth. Some facilities are allowing us to be present if they can prove that they have been vaccinated or if they have developed a good relationship with that particular birthing institution. 
Having said that, I definitely agree with Doris that women are capable of giving birth wherever they please if they are healthy. There is no reason for them to have to go to a hospital to deliver their child. They can deliver their child at a freestanding birth center, at home, or anywhere they choose. One of the responsibilities of midwifery care is to rule out those moms that may become high risk during their time with you, so they would not be included in a part of your practice as a midwife. 
However, as a doula, you may be supporting families that are at high-risk, so you have to be prepared for a scenario where your presence may not be allowed during the actual delivery. Doulas are creative and they're working remotely. They are using zoom or facetime during births and they're checking in with the families. That is only possible if you do what Doris said and develop a strong bond with the whole family network. That way, when mom is unable to reach out to you, dad can reach out to you, grandma can reach out to you, sister, or auntie can reach out to you, and ask you for ways to support the mom during the delivery.
Doulas really need to stand up and be present, active, and loud. We need that 20-year-old social media-savvy crowd to take the reins and not lean so much on granny-style midwives. Life is changing and people are not living as long as they have in the past. Community connections are being severed and they have the strength and the fervor to mobilize and make changes quickly. They're not going to sit around and wait for any policyholder to do it. They're going to figure out a way to make it happen now and I would love to see that grow. 
Kuykendall
Even though we are talking about African American women in this country, we need to keep in mind that this is a worldwide issue. I would like to see more emphasis on things like the United Nations (UN) Millennium Development Goals. Goal 5 is to reduce maternal deaths by three quarters in 15 years. Since that ended back in 2015, it only fell by 45%. 
Also, the United Nations Committee on the Elimination of Racial Discrimination expressed concerns around the inequities of maternal mortality, and some of the solutions that we're looking at are more maternal health care education and more patient-centered care. These are real issues that Black people are dealing with everywhere and the doula model addresses these social detriments. We need to have a more comprehensive reproductive health care system and education around the whole body. It's not just your uterus, it's not just 40 weeks, this is a life course kind of theory.