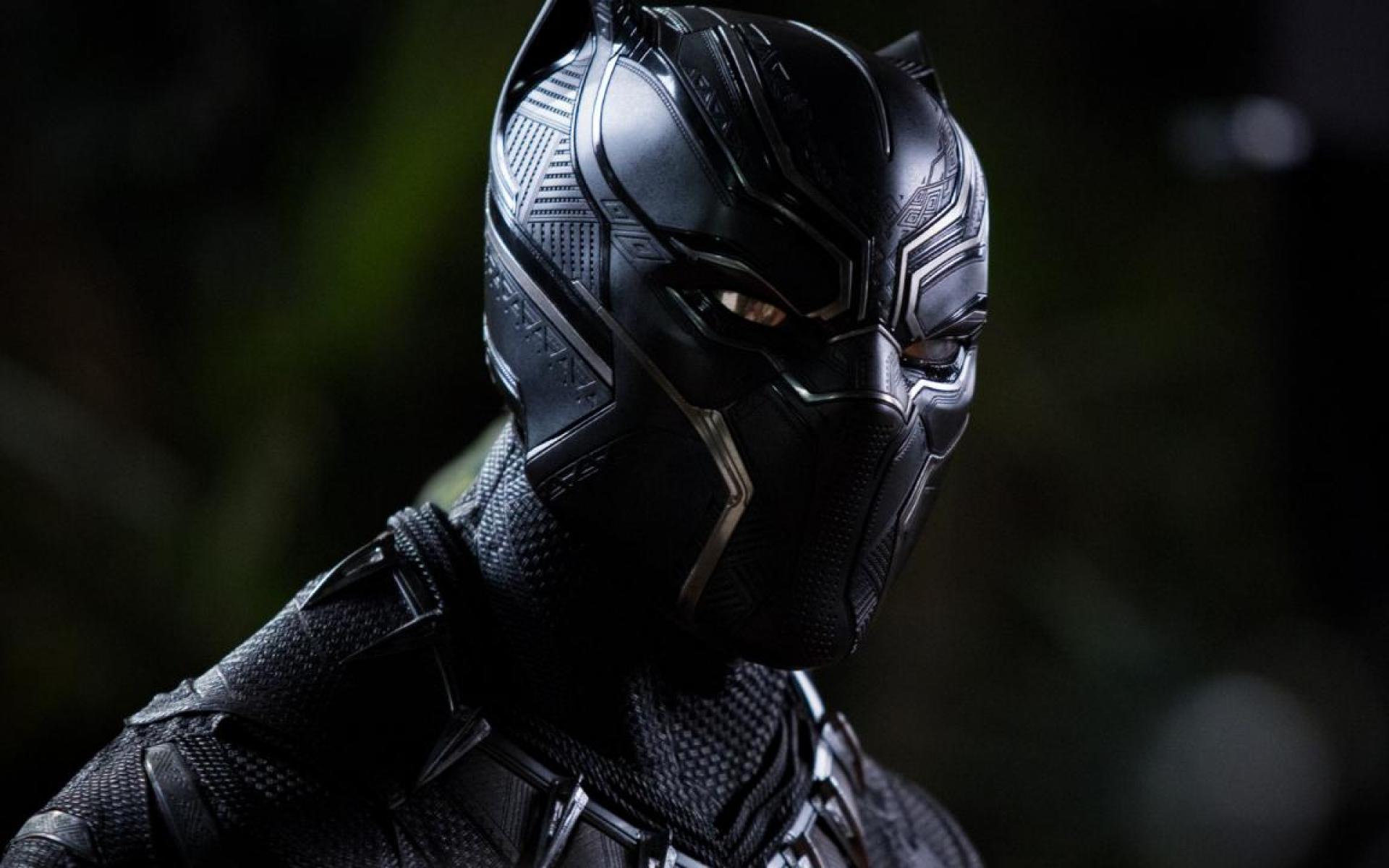 History
Who is the Black Panther?
Character's Origins
The late former Marvel editor-in-chief Stan Lee may have been was a major proponent to bringing the king of the fictional nation Wakanda to life, T'Challa, the Black Panther, was never expected to gain long-term success. It's hard to believe considering how much of a major player he is in the comics these days and how beloved the late actor Chadwick Boseman's portrayal of the character in the Marvel Cinematic Universe (MCU) has been. Introduced in the pages of "Fantastic Four," T'Challa immediately asserted his cunning and strength by incapacitating the team, just a few issues after they managed to fend off the world-eater Galactus. Lee and comic book artist Jack Kirby wanted to introduce more diversity to their comics at a time when marginalized leads were scarce. Thus, the Black Panther was born.
T'Challa premiered in 1966 in "Fantastic Four #52." When it debuted in the comics, Wakanda wasn't as developed as it was in the 2018 film despite their abundant supply of vibranium, an extraterrestrial ore stronger than steel bearing properties that made radical technological advancements possible. What catalyzes their technological development is not their own initiative, but the invasion of Ulysses Klaw.
While the Wakandans successfully repelled Klaw's first attempt to plunder their resources, T'Challa's father, T'Chaka, was killed during the attack. T'Challa became Wakanda's chieftain after his father's death and gained wealth by selling portions of their vibranium supply, and with the Fantastic Four's support, he avenged his father by defeating Klaw.
T'Challa mostly acted as a secondary character after his debut. Even though he joined the Avengers superhero team in 1968, he didn't headline his own title until 1973 when he got his first solo run in Don McGregor's "Jungle Action" comic series.
An all-black cast in a comic book, from a major company, at that time? Wasn't happening. Believe me, no one in the editorial hallowed halls was applauding this approach. In fact, I can't recall a single, encouraging word from editorial during the entire run of the series.

Don McGregor, 2010

Panther's Chronicles, Marvel Masterworks: The Black Panther Volume 1
"Jungle Action #6" was the first in a 13-issue overarching story entitled "Panther's Rage," thought to be the first graphic novel. Throughout the series, McGregor made major contributions to flesh out Wakanda's culture. One of said contributions was the introduction of Erik Killmonger, who went on to become one of T'Challa's most iconic enemies.
While McGregor's run was cancelled during the follow-up arc to "Panther's Rage" called "Panther vs. the Klan," his efforts helped pave the way for T'Challa's rise to prominence by reminding readers (and Marvel's editorial office) that his priority was his homeland and setting a standard for future writers to acknowledge as they brought their own takes to the character.
Return of the King
After McGregor's three-year run, T'Challa went through a slew of creators. Though Kirby took back the reins of the character after McGregor's departure, he left the book relatively quickly to work with new material. Writers Ed Hannigan, Peter B. Gillis and McGregor, who returned to the title after his original tenure, all had stints with the character over the years, but it wasn't until the late 1990s that T'Challa truly became a star.
In the 90s, amid financial straits, Marvel started the "Marvel Knights" imprint with the goal of revitalizing some of their older characters and providing them with a sandbox outside of the company's typical fare. Though some of the characters were street-based heroes like Daredevil and the Punisher, one of the characters was none other than T'Challa himself, who exploded back onto the scene under the narrative direction of Marvel's first full-time Black writer Christopher Priest.
Priest gave the story a white protagonist to challenge himself on the project. The character, Everett K. Ross, worked for the State Department and monitored T'Challa's affairs while he was in the United States. He was the perfect foil to emphasize cultural distinctions that defined T'Challa's approach to being a superhero.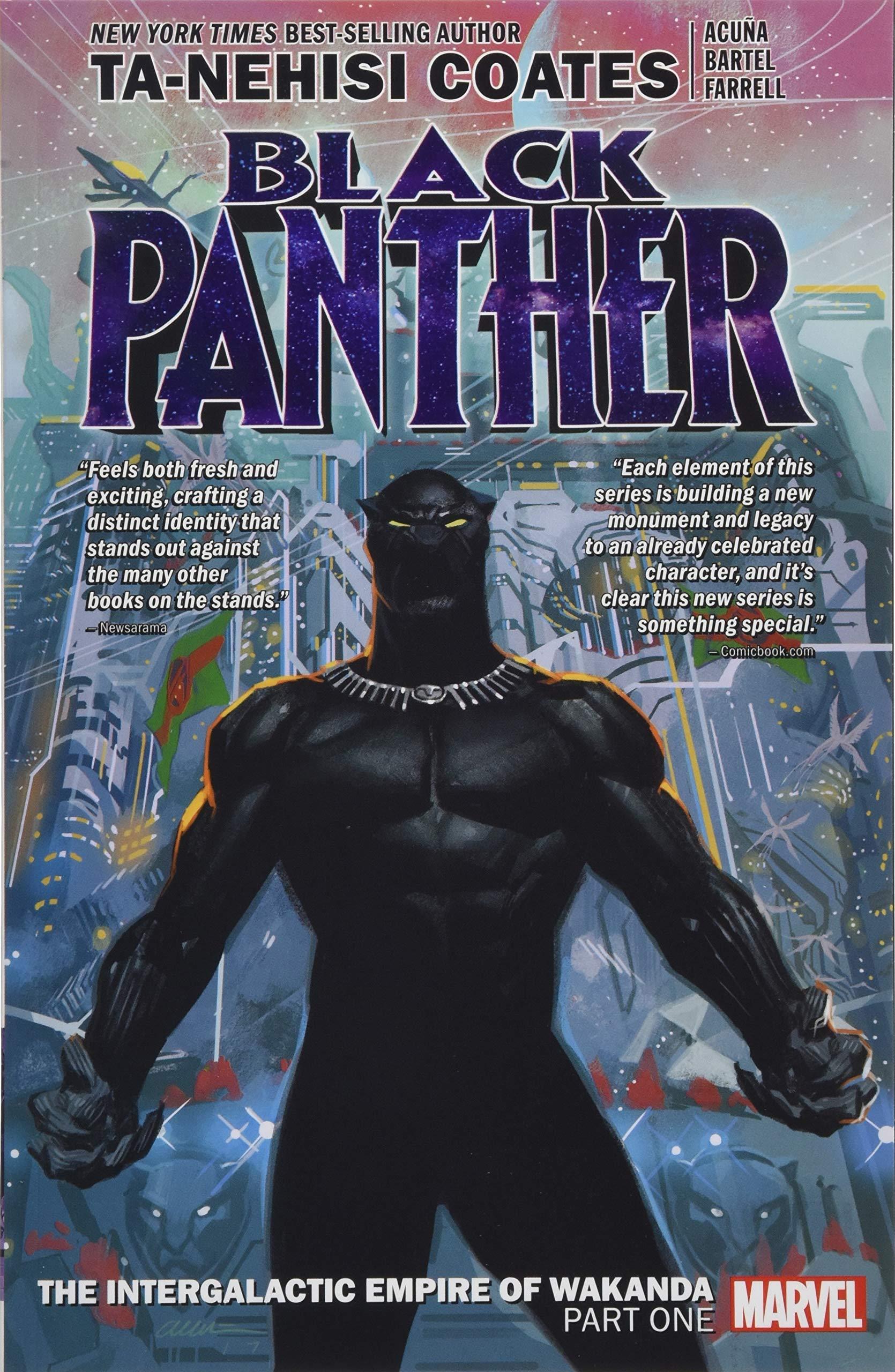 What followed was a 62-issue run that showed T'Challa embracing his duties as a king while thinking three steps ahead of his antagonists, cementing his modern portrayal. Though he hasn't been quite as stoic under the pens of other writers since, Priest affirmed that T'Challa's commitment to Wakanda remains paramount even when it puts him at odds with his comrades in the superhero community.
Writer Reginald Hudlin succeeded Priest in 2005. Hudlin had already made a name for himself in Hollywood for his role in creating the popular "House Party" and "Boomerang" movies. A childhood fan of the character, he was invited to write a six-issue miniseries for T'Challa that became a five-year run. In his first volume for the series, Hudlin revised T'Challa's origin story, fleshing out the details that led to his father's demise and T'Challa's path to the throne. Furthermore, Hudlin helped cement Wakanda's might; rather than frame the country's technological development as the result of colonial intervention, he established Wakanda as an isolationist world power that'd been undefeatable for centuries if not millennia.
Hudlin's approach to the title was partially based on the reception of Priest's own work. He used core elements of T'Challa's first appearance as the foundation for his interpretation and focused on creating the kind of book he would enjoy. His run saw T'Challa interacting with several black superheroes including Luke Cage, Blade, Brother Voodoo, and Photon. Hudlin also created T'Challa's sister Shuri and married him to Ororo Munroe, better known as Storm of the X-Men.
What was particularly unique about Hudlin's run was the fact that his position as BET's president of entertainment made it significantly easier to adapt his work. Though it was short-lived, BET produced an animated adaptation of Hudlin's first volume on his run in 2011 and recruited talented voice actors like Djimon Hounsou, Kerry Washington, Alfre Woodard, and even Stan Lee to bring it to life.  T'Challa has appeared in a plethora of Marvel's media content including television shows like "The Avengers: Earth's Mightiest Heroes" (2010) and "Avengers Assemble" (2013) as well as the video game "Marvel: Ultimate Alliance" in 2006 and the animated movie "Ultimate Avengers 2" the same year. He did have an earlier appearance in the 1994 "Fantastic Four" animated TV show, but the variety of content the character has appeared in since Priest and Hudlin worked on him attests to how influential he became in just two decades.
Later in his run, Hudlin shared writing duties with Jonathan Maberry. After that title concluded, T'Challa's presence was felt across numerous books including David Liss' "Black Panther: The Man Without Fear" where he briefly took over Daredevil's responsibilities as the guardian of Hell's Kitchen and especially in Jonathan Hickman's "New Avengers" where he summoned a secret group of heroes to deal with a crisis that threatened the entire multiverse.
The main "Black Panther" title returned in 2016 under the penmanship of author Ta-Nehisi Coates. In addition to his main title, Coates co-wrote numerous titles with multiple Black creatives to flesh out different aspects of the Black Panther canon including Afrofuturistic angles. These collaborators included Roxane Gay, Yona Harvey, Rembert Browne and Evan Narcisse. Coates' tenure on the main title ended in 2021. Screenwriter John Ridley has since taken the reins on the character's main title.
I think Black Panther spoke to me because he was noble, and he was the antithesis of the stereotypes presented and portrayed about Africans, African history and the great kingdoms of Africa.

Wesley Snipes

"Wesley Snipes Reveals Untold Story Behind His 'Black Panther' Film", The Hollywood Reporter, 2018
From Silver Age to Silver Screen 
Long before T'Challa's recent increased presence on the pop culture scene, Marvel pushed to have a Black Panther movie.
Wesley Snipes was all too excited to play T'Challa when Marvel contacted him about the opportunity. Snipes saw T'Challa's story destigmatizing harmful depictions of Africa that were more popular at the time. As eager as he was to get the project off the ground, his casting seemed to be one of the most concrete elements of the film's production. Snipes recalled that one of the movie's main obstructions was their inability to secure a screenwriter and director that understood the project. Part of these complications arose from the confusion regarding the film's subject matter: was it about the Black Panther Party or the comic book character?
Several creatives were attached to the project over the next few years, including filmmaker John Singleton, but little progress was made. Snipes went on to portray the titular character of Marvel's "Blade" (1998), which proved essential to the eventual success of "Black Panther." While $131 million may seem like a meager box office performance compared to the MCU's current ability to gross billions of dollars per movie, Blade's success was essential to laying the groundwork for future Marvel movies like "X-Men" (2000) and "Spider-Man" (2002).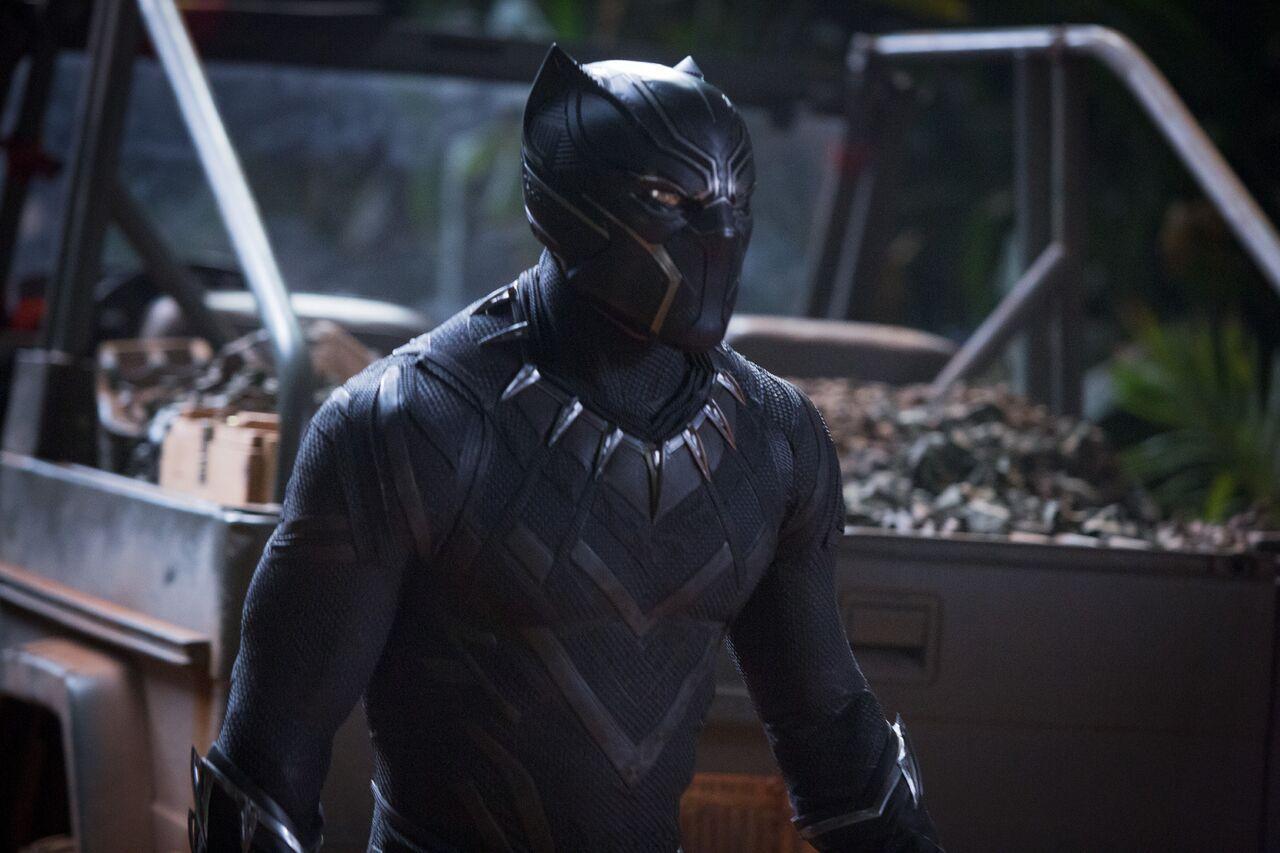 Though Snipes became less attached to the project, he continued to advocate for it. When Marvel Enterprises rebranded as Marvel Entertainment in 2005, it announced that "Black Panther" would be one of many film projects released under their banner. "Black Panther" ultimately premiered under the MCU banner. Announced as the lead in 2014, Boseman made his cinematic debut as T'Challa in "Captain America: Civil War" (2016) in which T'Challa sought to avenge his father's death after he was killed during a political hearing. After learning that the individual he pursued for most of the movie was framed, T'Challa's anger was tempered by the realization that he nearly took an innocent man's life. This epiphany was crucial to his characterization in his solo movie, which premiered two years later and focused on the direct aftermath of "Civil War."
Directed by Ryan Coogler, one of the central conflicts in the 2018 record-setting movie was T'Challa grappling with how he'd rule Wakanda. Though he initially focused on apprehending Ulysses Klaue (based on Klaw from the comics) who evaded capture after raiding Wakanda's vibranium supply decades earlier, T'Challa ultimately came into conflict with highly skilled ex-soldier Erik "Killmonger" Stevens. After defeating Killmonger, T'Challa pledged to use Wakanda's resources to help other nations. Such aid was seen in "Avengers: Infinity War and Avengers: Endgame."
In "Black Panther," viewers encountered a plethora of characters adapted from the comics including Shuri, played by Letitia Wright, Okoye, the general of the Dora Milaje played by Danai Gurira, and Nakia who acts as a spy for Wakanda played by Lupita Nyong'o. The filmmakers frequently took inspiration from African traditions to bring Wakanda to life, evident in the cultures on display throughout the film, particularly when Wakanda's tribes assembled for T'Challa's coronation.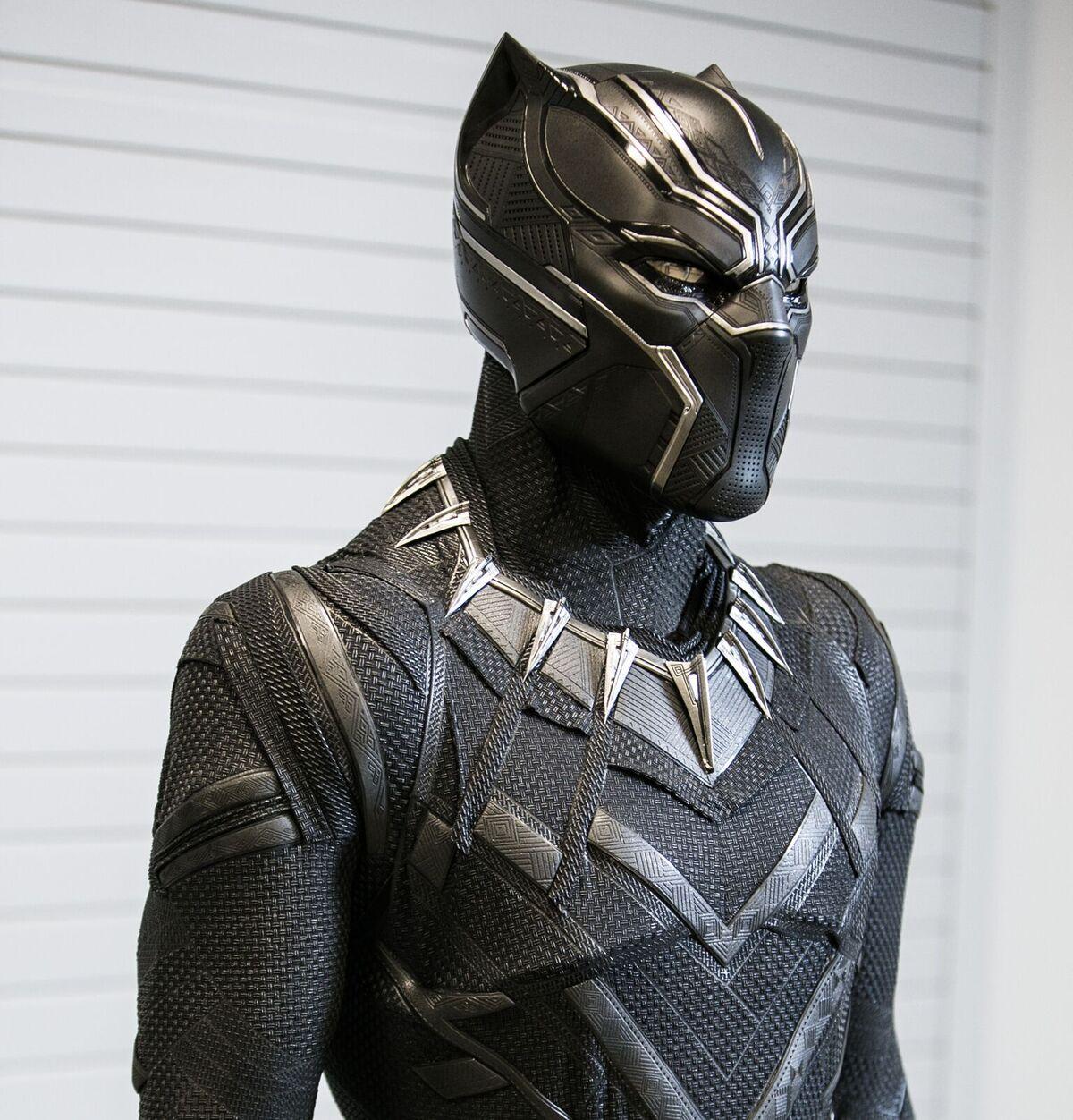 The film was a success on multiple fronts. Not only was it lauded by critics, but it also received an overwhelmingly positive response from general audiences. It broke pre-sale records and held the record for the highest-grossing solo superhero film until it was beaten by "Spider-Man: No Way Home" in late 2021. During its theatrical run, Black theatergoers were particularly eager to show their love for the film and showed up in all manners of dress ranging from traditional African attire to cosplaying staples of Black pop culture. That it became the first superhero movie to be nominated for Best Picture at the Academy Awards further attests to the film's quality and cultural impact.
In 2019, Marvel announced the sequel, "Black Panther: Wakanda Forever," but plans for the film changed when Boseman passed away in the summer of 2020. Boseman spent the last few years of his life privately battling colon cancer, receiving medical treatment in between his productions. His memory was celebrated in a variety of ways, some of which included a television special that focused on his life and Amazon's decision to offer practically all Black Panther adjacent titles on their comic reading platform for free. Marvel ultimately chose not to recast T'Challa in the new movie and focus on the country in the aftermath of T'Challa's death. It also teases Shuri taking up the mantle of Black Panther, suggesting that T'Challa and Boseman's legacy are in safe hands.
Joshua N. Miller is a former intern in NMAAHC's Office of Public Affairs and graduated from Goucher College in 2021.