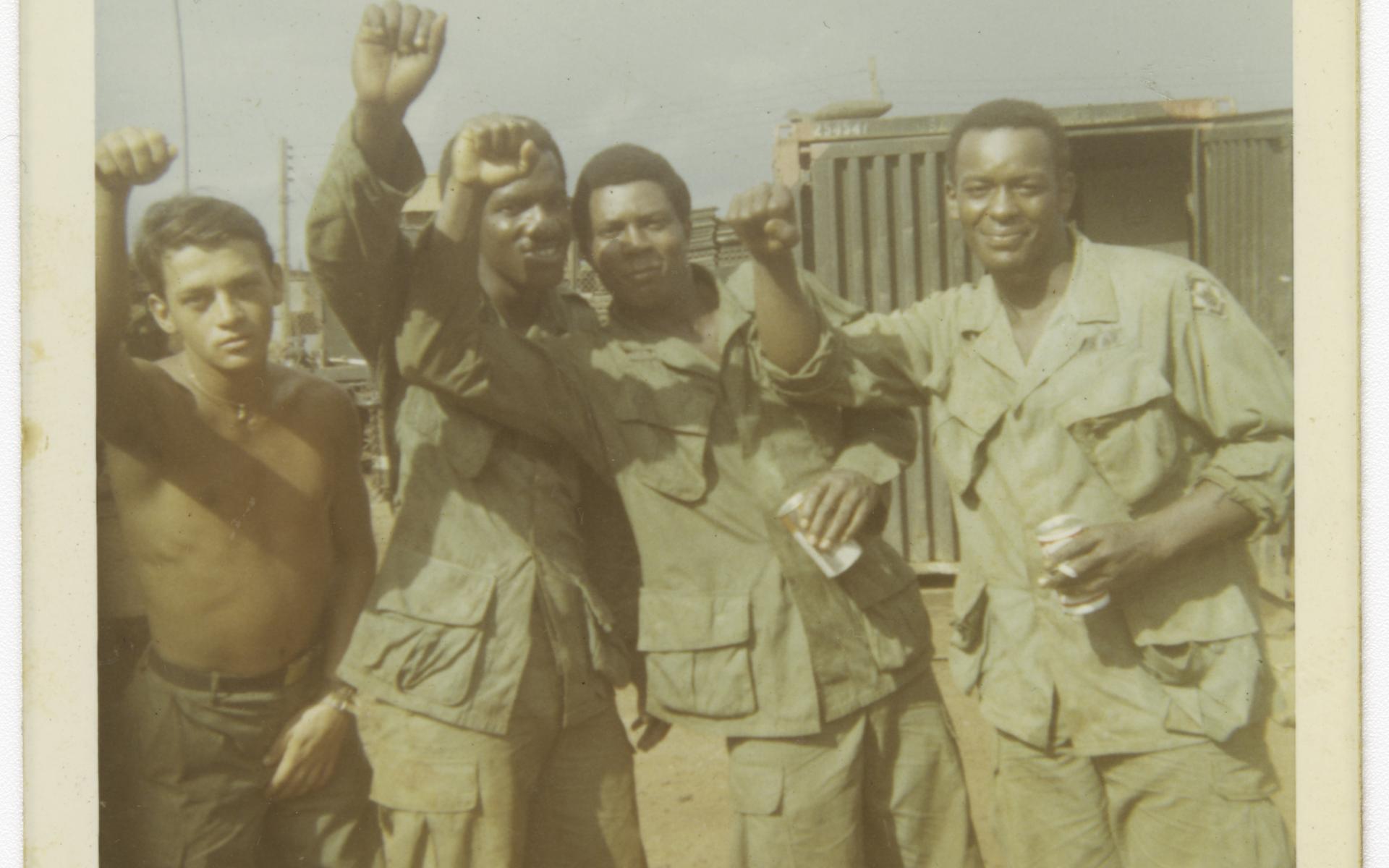 Black Liberation and the Vietnam War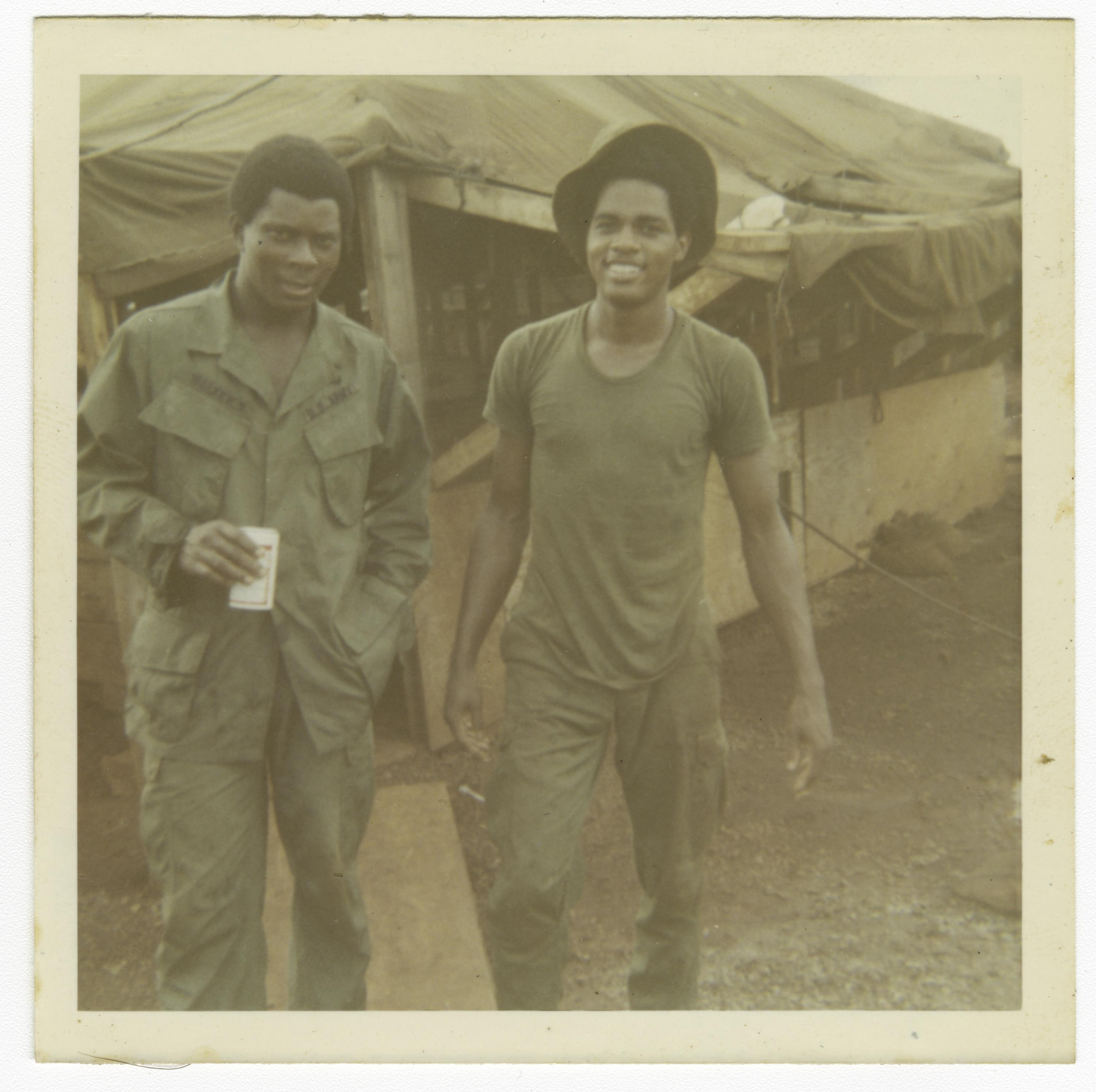 The Vietnam War divided the citizens of the United States, including civil rights proponents. At first, groups like the NAACP and many within the black community supported the war. By 1966, however, public opinion was shifting. Martin Luther King Jr., Muhammad Ali, and the Student Nonviolent Coordinating Committee (SNCC) denounced it. Organizations as different as the Nation of Islam, the Black Panthers and Maulana Karenga's Us also opposed the war.
Many Black Power advocates integrated the antiwar movement with their struggle for freedom and equality. They felt that the Vietnam War absorbed resources that should have been used to improve the condition of African Americans. To them, the war seemed just another example of Western imperialism. As African people had been subjugated by European colonial powers, African Americans were subjugated in their own country. Not everyone agreed, of course, especially older Americans.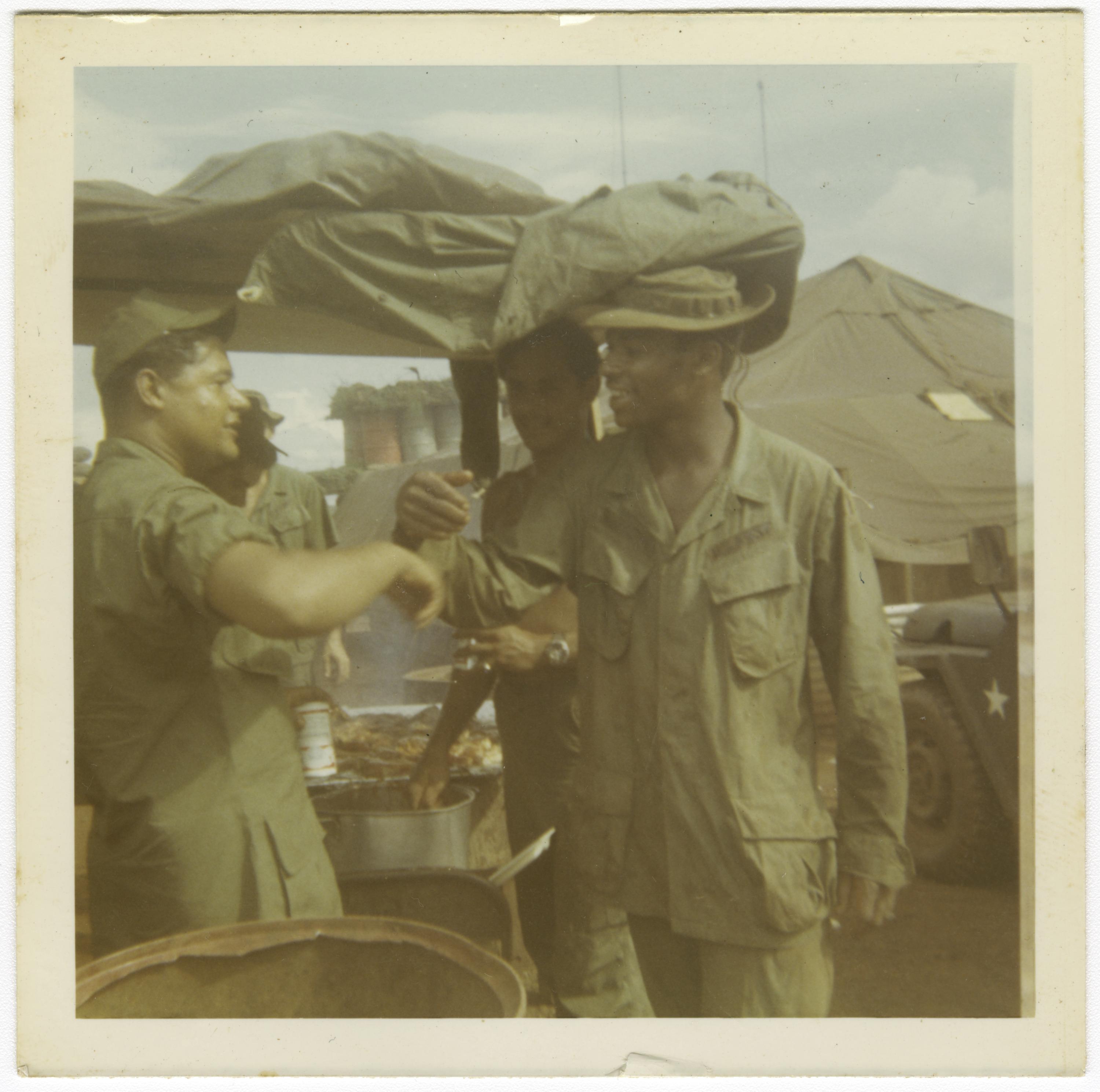 Between War and Peace
The Vietnam War revealed huge divisions among the American people and a nation torn between war and peace. As the war escalated, supporters and opponents grew further apart and more suspicious of one another. African Americans also found themselves divided. Yes, many still found military service attractive, partly because it was one of the few places that provided advancement opportunities. They could serve in any branch of service, join elite units, and rise to leadership positions.
Social upheaval and racial tensions plagued the United States during the Vietnam War, but many African American still elected to volunteer for service and numerous draftees chose to remain in service beyond their commitment—some choosing to serve in the most elite specialties. Others followed in their fathers' footsteps to service academies and Reserve Officers' Training Corps programs. Many World War II and Korean War veteran pilots took to the skies for their second and third wars.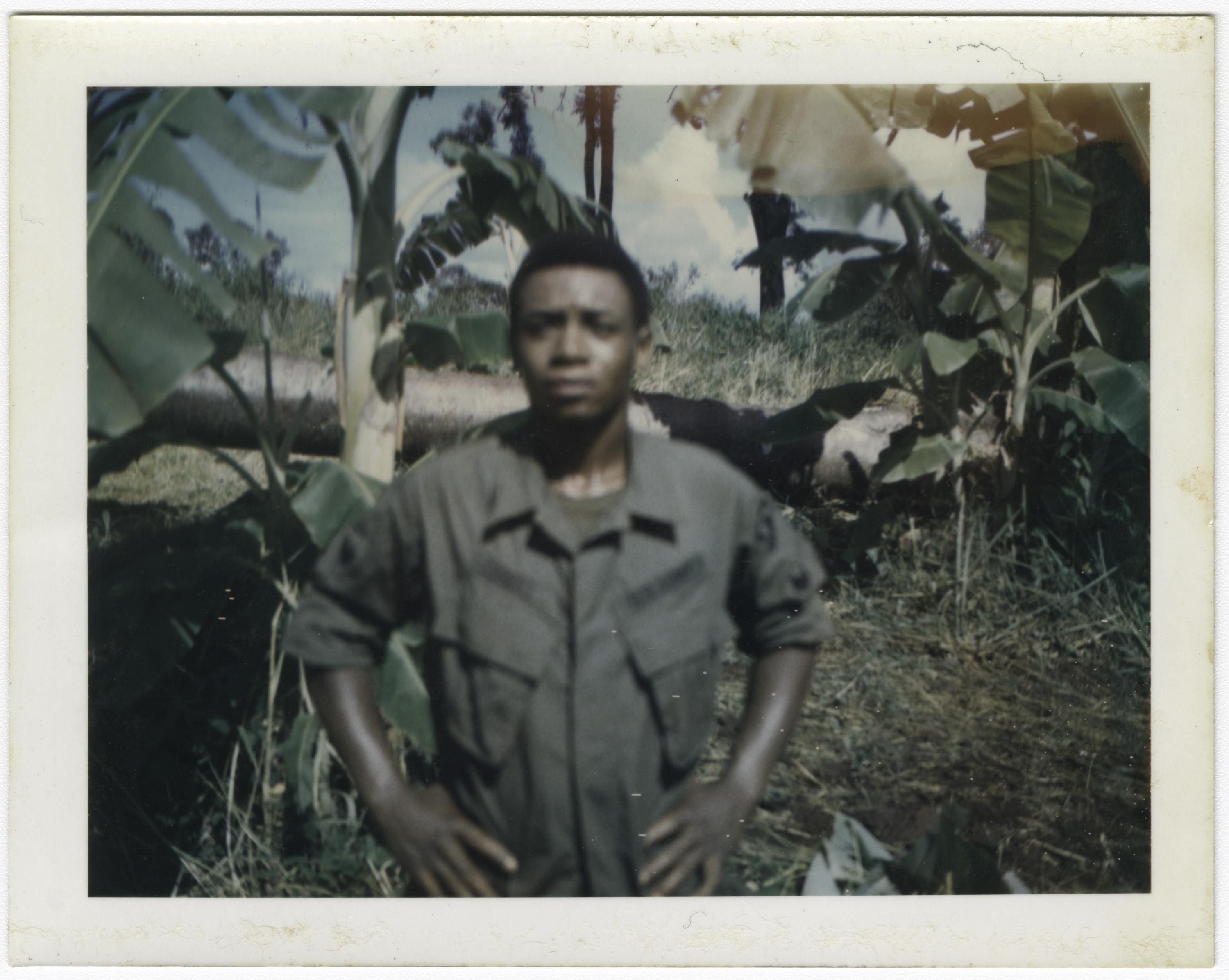 Continuing a Legacy of Service
During the Vietnam War, the Civil Rights Movement changed the way many Americans viewed the challenges and sacrifices of African Americans overseas. Many civil rights leaders characterized Vietnam as another war in which poor people fought and died to profit huge corporations. Some critics also pointed out that young African American men were drafted at higher rates, had fewer deferment opportunities, and had a higher rate of combat assignments.
President Lyndon B. Johnson's 1964 War on Poverty program started with great intentions. But many people soon felt that the Vietnam War undermined the War on Poverty and other home-front issues.
The Vietnam War can still stir up a heated debate, even 50 years after it ended, especially among people who lived through that era. Losing the war, poor treatment of returning veterans, the peace movement, and racism in the military and the American society remain polarizing subjects. One legacy is certain—Vietnam was the training ground for many African American junior military personnel who went on to valuable service in the military and American society.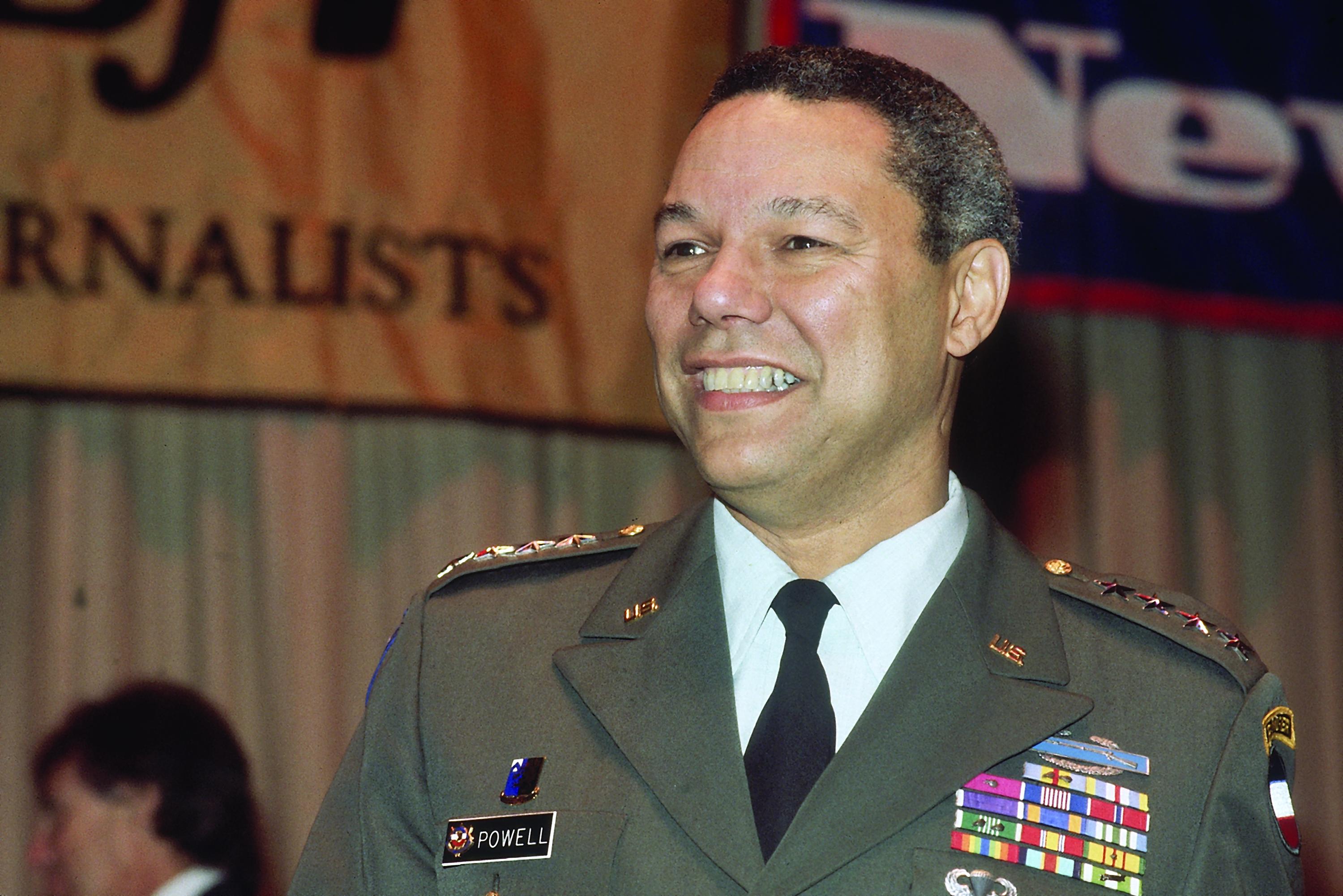 Recognizing the Fallen
Former Marine Master Sergeant James Fairfax is a fine artist, graphic designer and model maker who served as a combat artist in Vietnam from December 1968 to February 1970.
After President John F. Kennedy's assassination, Fairfax carved and presented Robert F. Kennedy with a wooden replica of the Marine One. Retired from the Marine Corps in 1978, Fairfax dedicates his art to recognizing the fallen who fought and died in America's wars and operations. 
Explore the Collection
View signature objects from the museum's collection representing the Vietnam War Era.
Camp Legacy: A Site to Recognize Service and Sacrifice
From May 11-13, visit a historical walkway on the National Mall featuring exhibits, a military demonstration area and a rally point to learn more about Vietnam veterans, families, citizens, allies and others during the Vietnam War period.