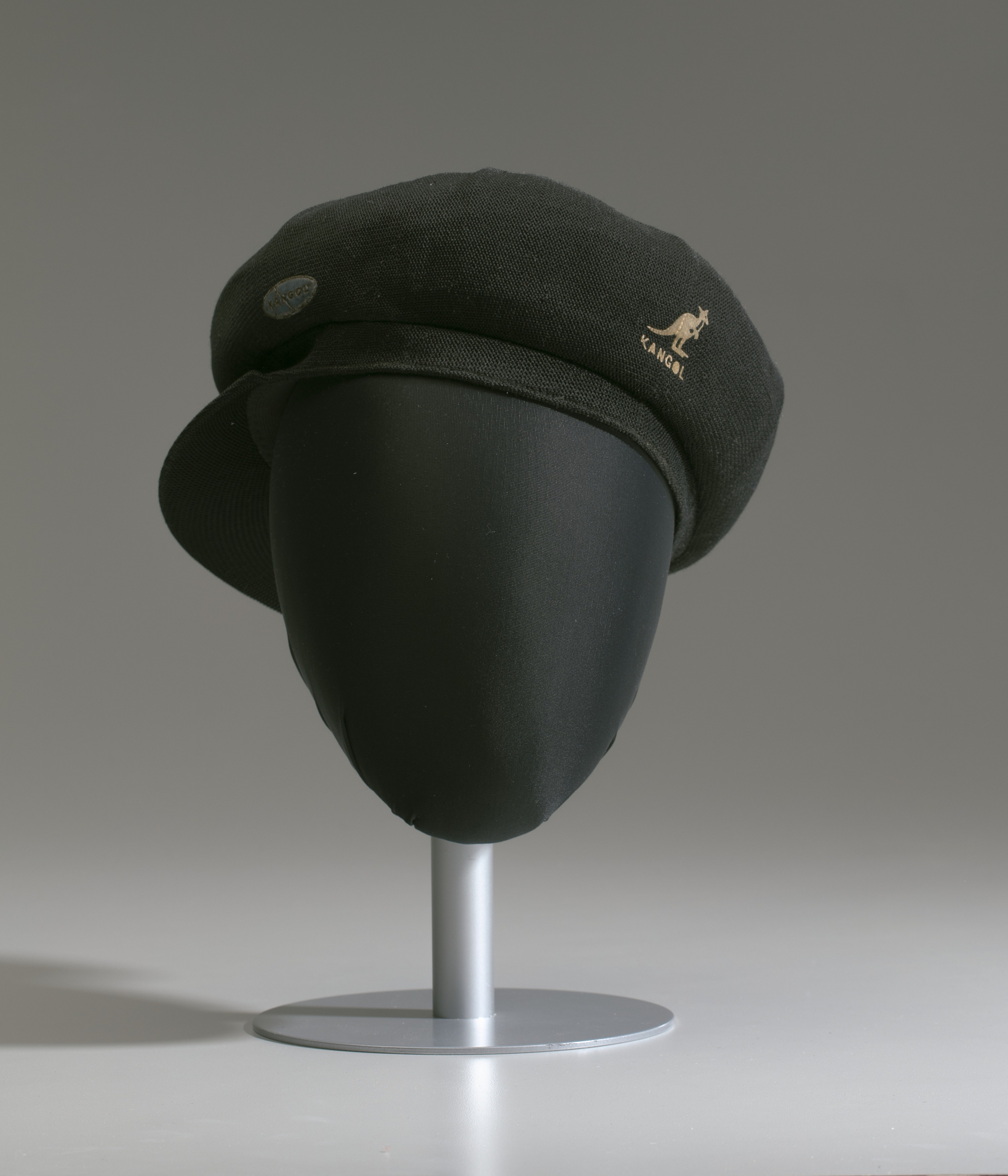 Gift of the Kangol Kid
What we wear often expresses culture and can influence others. The style choices of black Americans have made them global trendsetters. In the early 1980s, rappers UTFO scored a hit with the single, "Roxanne, Roxanne." Group member, Shaun Shiller Fequiere, known as the Kangol Kid, also scored in fashion when his fondness for wearing hats from the British-owned Kangol company earned him an endorsement deal and forged an important connection between hip-hop and fashion.
cause I'm Kangol, Mr. Sophisticated / as far as I'm concerned ain't nobody greater

Kangol

Roxanne, Roxanne
Fequiere and artists like, RUN-DMC, the Kangol Crew, and LL Cool J, gave the company and its iconic cap near overnight popularity among hip-hop communities. Today, hip-hop artists not only wear the brands of other designers, they create many of the well-known fashion lines in the urbanwear market.