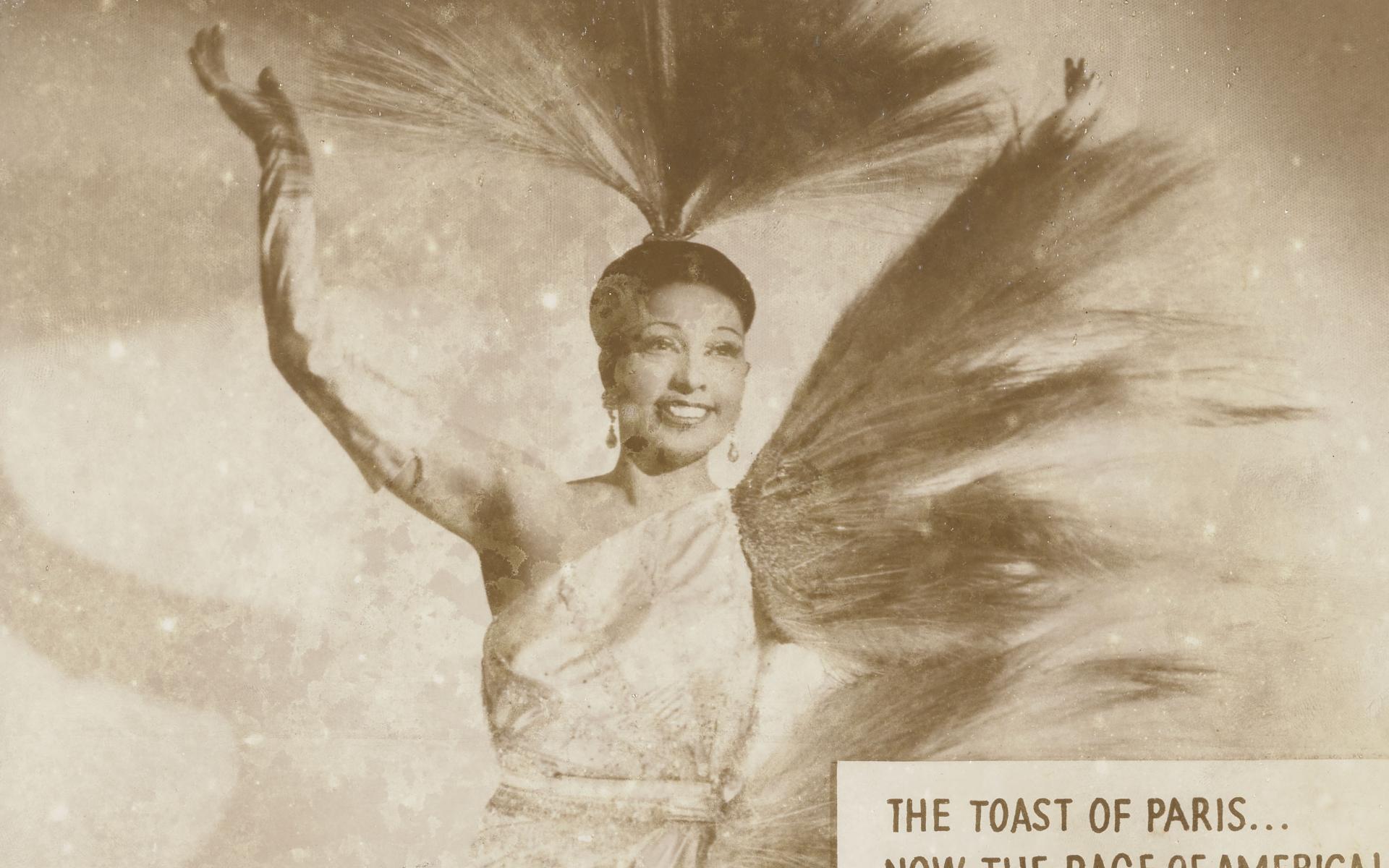 Josephine Baker
(1906–1975)
Josephine Baker (1906–1975) was an American dancer, singer, actress, and civil rights activist who found fame as an expatriate in Europe.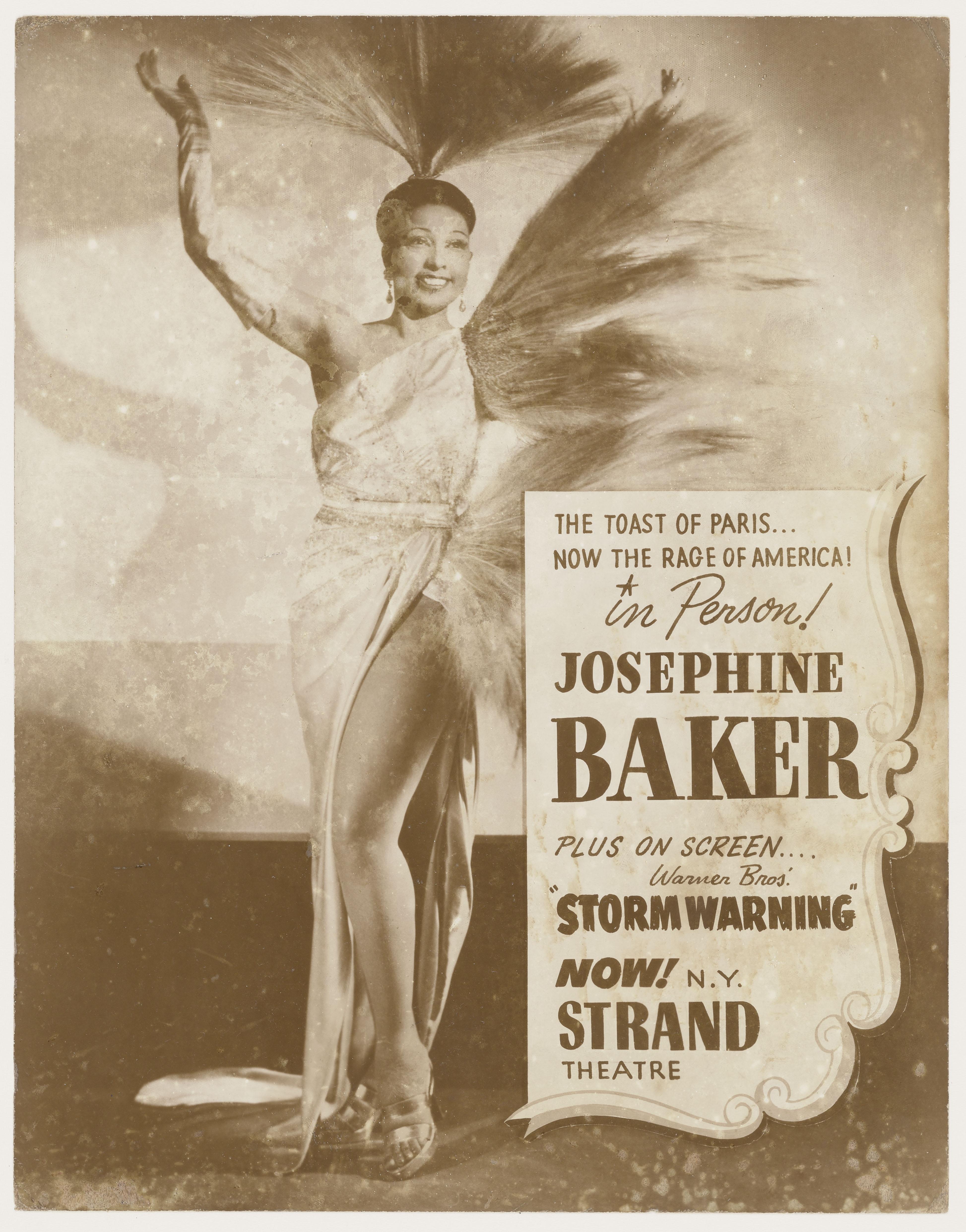 Josephine Baker was born Freda Josephine McDonald in St. Louis, Missouri, to a washerwoman and vaudeville performer. Having experienced the horrors of the East St. Louis riots in 1917, she embraced her talents as a way out of discrimination and poverty. Baker began her career by performing in vaudeville showcases around the country and was soon offered a chance to perform in Paris in La Revue Nègre. Once the Revue closed, Baker was given her own show and from there her career skyrocketed. She was the first African American woman to star in a motion picture, to perform with an integrated cast at the American concert hall, and one of the first African American entertainers who achieved acclaim both in movies and on the stage.
During World War II, Baker performed for integrated audiences of French and American troops. She also served as a member of the French Resistance forces and smuggled messages in her lyrics that were sent back to France from opposing forces. She received the Croix de Guerre for her efforts. Baker later returned to America to take part in the Civil Rights Movement. She was the only female speaker at the March on Washington in 1968, where she honored women civil rights activists.
Modern biographies and interviews with her son have explored Baker's sexuality and found that she had relationships with both men and women throughout her lifetime. After taking some time away from entertainment to raise her "Rainbow Tribe," Baker returned to the stage in a series of concerts at the famous Bobino Theater in Paris. After a triumphant show and late-night dancing with celebrities, Baker slipped into a coma while asleep and passed away on April 12, 1975, at age 68.