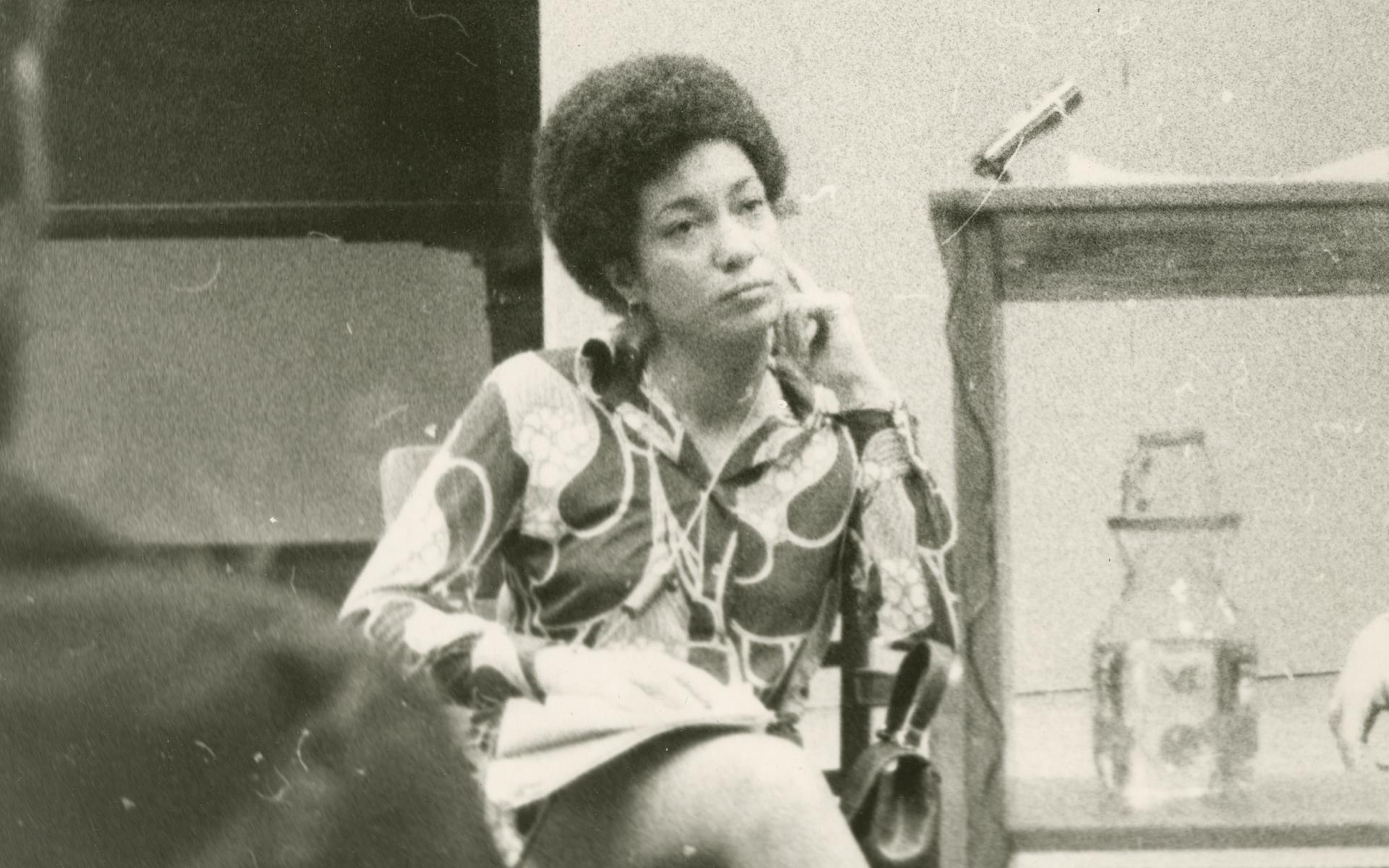 June Jordan (1936–2002) was a poet, activist, journalist, essayist, and teacher. Her work explored issues of race, gender identity, and immigration. Known as the "Poet of the People," she professed a vision of liberation for all people.
Jordan was born in Harlem in 1936 and raised in Bedford-Stuyvesant, Brooklyn. She was the only child of Jamaican immigrant parents. Jordan attended Northfield Mount Hermon School in Massachusetts and in 1953 enrolled at Barnard College. She married Michael Meyer in 1955. The couple divorced in 1965 after having one child. I
n addition to writing, Jordan was active in the civil rights, feminist, antiwar, and gay and lesbian rights movements.
Jordan taught at the City College of New York, Yale University, and Sarah Lawrence College in addition to poetry workshops for children in Harlem. She directed the Poetry Center at the State University of New York at Stony Brook and founded the influential poetry program Poetry for the People at University of California, Berkeley.
In her writings, Jordan self-identified as bisexual. She passed away due to breast cancer at her home in Berkeley at the age of 65.