Arturo Alfonso Schomburg (1874–1938) was a Puerto Rican American historian, writer, curator, and activist. 
Arturo Alfonso Schomburg was born in Puerto Rico in 1874, the son of a Puerto Rican merchant of German descent and an Afro-Caribbean woman from the Danish West Indies. He spent the majority of his childhood in Puerto Rico. After studying in both Puerto Rico and in the Danish Virgin Islands (now, the US Virgin Islands), he immigrated to New York City at the age of 17. As a young man in New York, he actively supported the Cuban and Puerto Rican independence movements and shortly after moving, he cofounded a political club, Las Dos Antillas. He also joined a Spanish-speaking Masonic lodge in New York, El Sol de Cuba Lodge #38.
In the early 1900s, Schomburg worked as a clerk and messenger at a variety of law firms and trust companies and eventually became supervisor of the Caribbean and Latin American Mail Section at Bankers Trust Company.
Schomburg's interest in the history of the African diaspora stemmed from racism he experienced starting at a young age. He recalled that a grade schoolteacher in San Juan told him that black culture lacked any prominent individuals and noteworthy history. Hearing this, Schomburg dedicated his life and work to refuting this claim and collecting physical proof of black intellect, accomplishment, and historic importance. By the early 1920s, he was an active member of the Negro Society for Historical Research and the American Negro Academy and he had created personal archive which he made available to scholars and young people.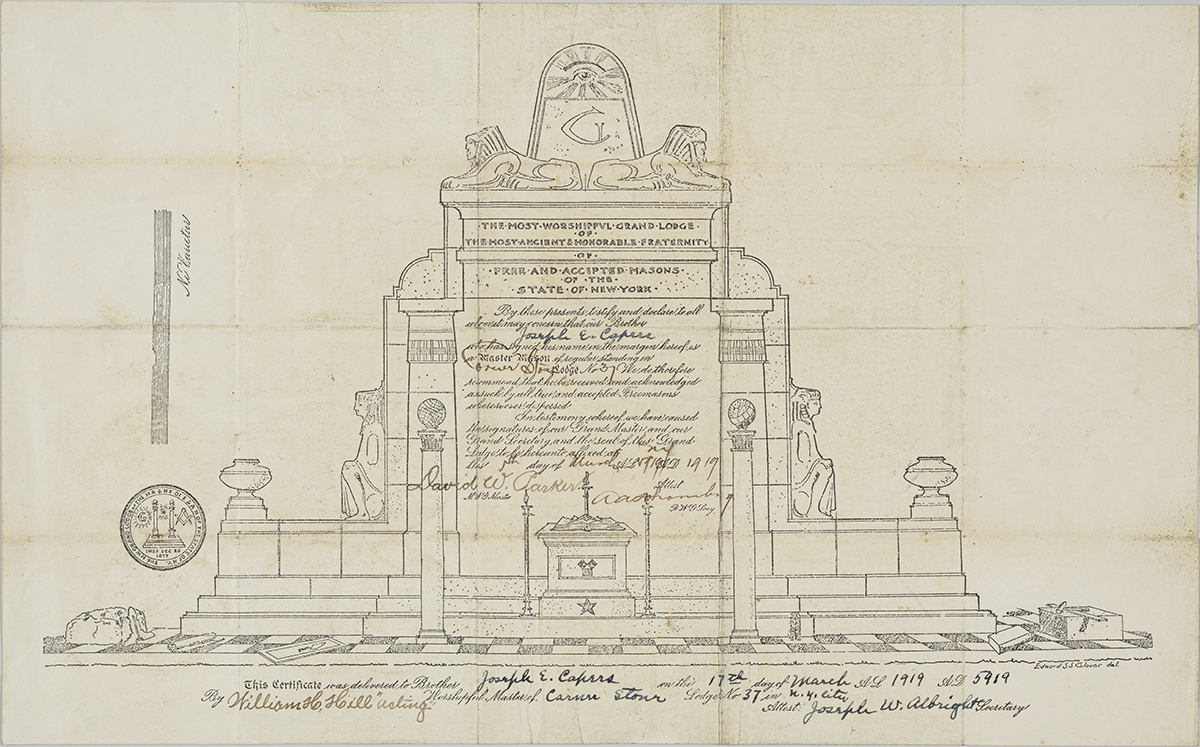 Schomburg's legacy lives on in his dedication to studying, collecting, and documenting evidence of African and African diasporic contributions to history and culture. He amassed an archive of 10,000 items including original newspapers published by Frederick Douglass, poems by Phillis Wheatley, correspondence belonging to  Toussaint Louverture, books and journals of Paul Cuffe, music composed by Chevalier de Saint-Georges and other documentary evidence of the intellectual, artistic, and cultural legacies of Africans and individuals of African descent. He also wrote articles on the history of the African diaspora for major black periodicals including The Crisis, Opportunity, Negro World, The New York Amsterdam News and other publications.
In 1926, using funds from the Carnegie Foundation, the New York Public Library acquired Schomburg's collection . It lives on today as the Schomburg Center for Research in Black Culture and has grown to over 10 million items. After a brief year as the curator of the Negro Collection at the library of Fisk University in Nashville, Tennessee, Schomburg returned to New York in 1932 where he served as the curator of his own collection at the NYPL. He remained in New York until his death in 1938.