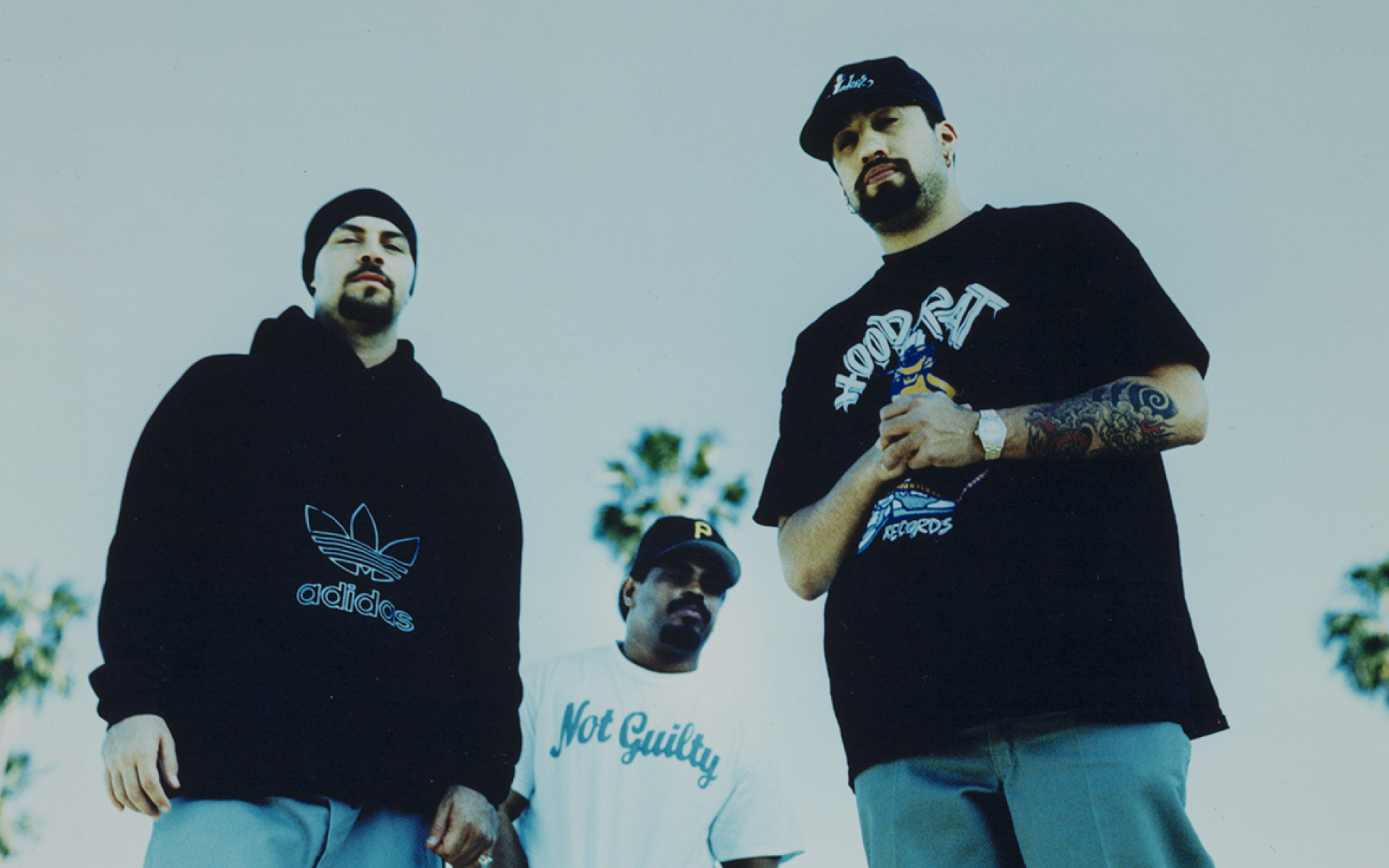 Cypress Hill
Hip-hop group
Cypress Hill (founded 1988) is a Latino American hip-hop group based in South Gate, California.
Founded in 1988, the three original members of Cypress Hill are Cuban-born rapper Sen Dog, rapper of Mexican and Cuban ancestry B-Real, and Italian American DJ Muggs. They were the first Latino American hip-hop group to go platinum and multi-platinum. B-Real's higher-pitched nasal voice and Sen Dog's gruffer delivery combined with DJ Muggs' slow, rolling bass-and-drum loop rhythms influenced the future sound of hip-hop in the 1990s, especially West Coast hip-hop and rap. Cypress Hill was the first major hip-hop music group to include Spanish and Latin slang in their lyrics. They also openly supported the use of marijuana, popularizing the rhetoric for other musicians for years to come.
In the early 1990s, the group added a new member, drummer and percussionist Eric "Bobo" Correa, a Puerto Rican American and son of jazz percussionist Willie Bobo. Bobo added a passion and precision to the group's use of percussion on their tracks.
In 1999, Cypress Hill rerecorded fourteen of their greatest hits in Spanish and released the album, Los Grandes Éxitos en Español.