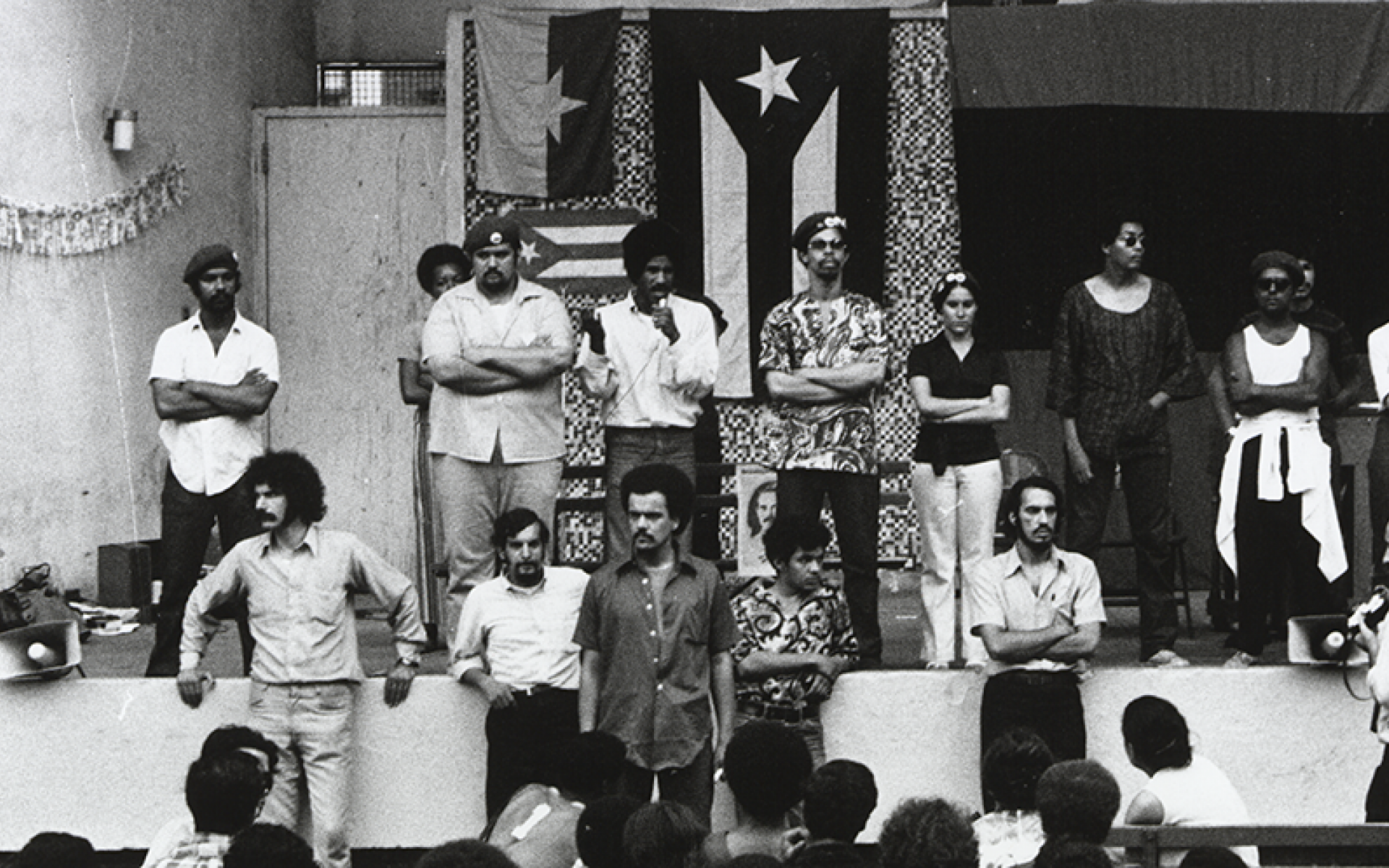 Felipe Luciano
Puerto Rican American Young Lords activist and co-founder of The Last Poets
Felipe Luciano (b. 1948) is a Puerto Rican American activist and journalist who was active in the Young Lords Party and a co-founder of The Last Poets. 
Felipe Luciano was born in East Harlem in 1947. His mother was a first-generation Puerto Rican born in New York and his father was born in San Juan, Puerto Rico. In 1968, Luciano became a founding member of the original Last Poets with Gylan Kain and David Nelson. The trio of New York-based performers emphasized a black re-awakening and were the subject of Herbert Danska's 1970 documentary Right On!. The Last Poets influenced hip-hop, jazz, and spoken word.
In 1969, Luciano co-founded the New York chapter of the Young Lords, a Puerto Rican nationalist organization modeled on the Black Panthers founded a year earlier in Chicago. The Young Lords stressed the importance of self-determination and community service and challenged various forms of oppression. The New York branch started as an affiliate organization of the Chicago Young Lords, before separating to become the Young Lords Party. In contrast, the Chicago group became known as the Young Lords Organization. The Young Lords Party organized community-based interventions including free breakfast and clothing programs, health service programs, and childcare. Luciano emerged as a gripping orator for the Young Lords Party and was elected chairman. He spoke at many of their demonstrations, calling for widescale reform and social empowerment for his community. The activism of the Young Lords Party succeeded in creating lasting change for their local communities and launched the activist careers of many of its members, including Luciano.
Following his departure from the Young Lords, Luciano began hosting radio programs where he plays musicians such as Tito Puente, Eddie Palmieri, and Celia Cruz and converses with artists and academics about various aspects of Latin music. He was the first Puerto Rican news anchor of a major media network station in the U.S. and won two Emmy awards for his journalism. Luciano continues to speak on social justice and community empowerment.  
View objects relating to Felipe Luciano
Top image: Photograph of a 1969 Young Lords Party rally in Tompkins Square Park by Hiram Maristany. © Hiram Maristany. 2014.186.1