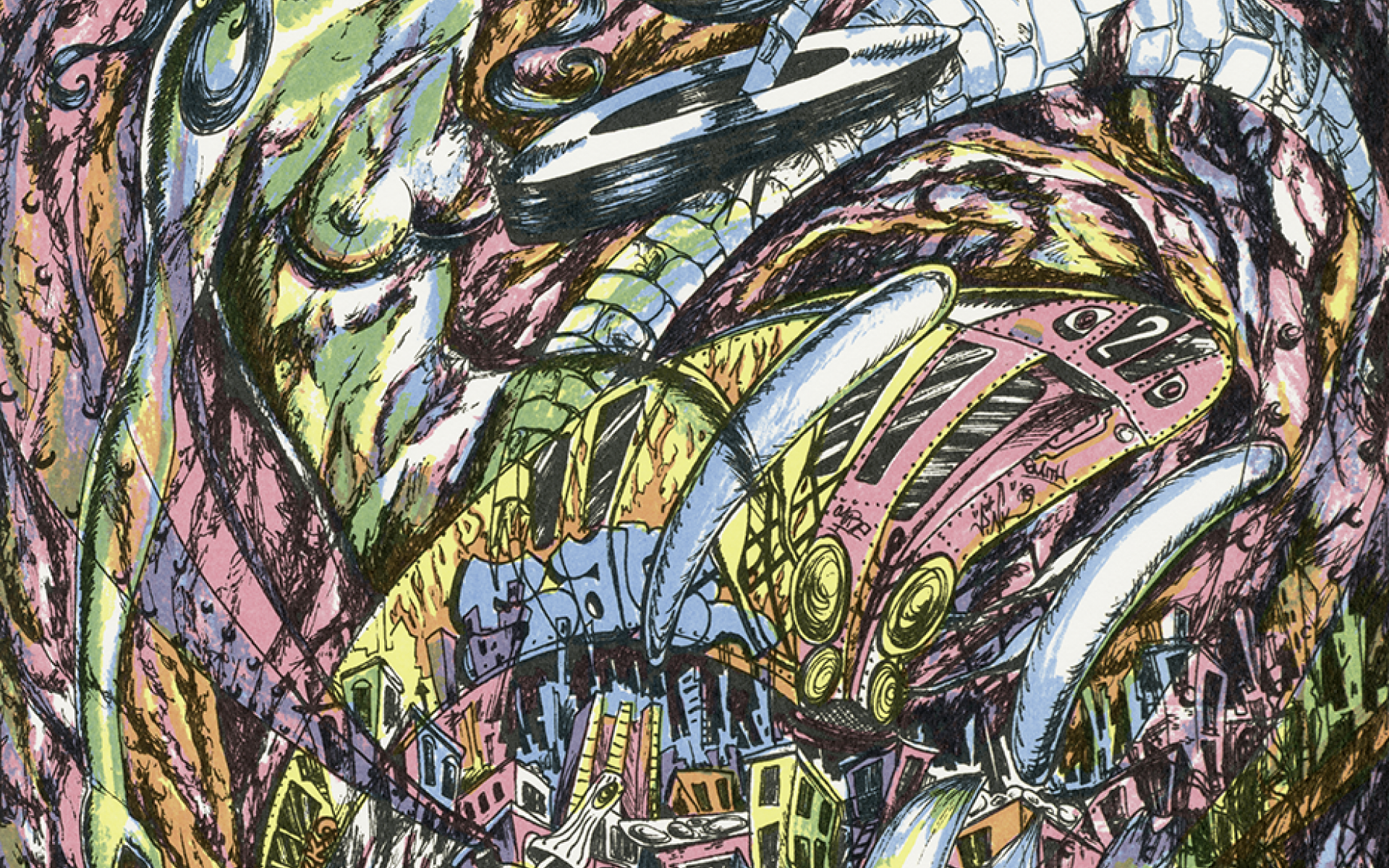 Lady Pink
Ecuadorian American graffiti artist
Lady Pink (b. 1964) is an Ecuadorian American graffiti artist and muralist.
Lady Pink was born Sandra Fabara in Ambato, Ecuador. At the age of seven, her mother moved her daughters to Queens, New York. Lady Pink's career as a graffiti artist began when she was a teenager tagging her ex-boyfriend's name on city walls after he was sent to live in Puerto Rico. Soon after, she fell in love with the thrill and the art. She snuck into subway and train yards to write her moniker "Lady Pink" in bold, colorful letters on the cars. This name was born from her love of historical romances, the Victorian period, the femininity associated with the color pink, and her affinity for the aesthetic look of the letters.
From 1979–1985, she linked up with various established graffiti crews and her unique graffiti style stood out in these male-dominated spaces. In 1980, her art was included in the groundbreaking New York show at Fashion Moda, "GAS: Graffiti Art Success for America," which helped launch the graffiti art movement.
In 1982, she starred in the independent feature film Wild Style, which won her worldwide recognition. After collaborations with other artists including Jenny Holzer, Lady Pink mounted her first solo show, "Femme-Fatales" at the Moore College of Art & Design in Philadelphia.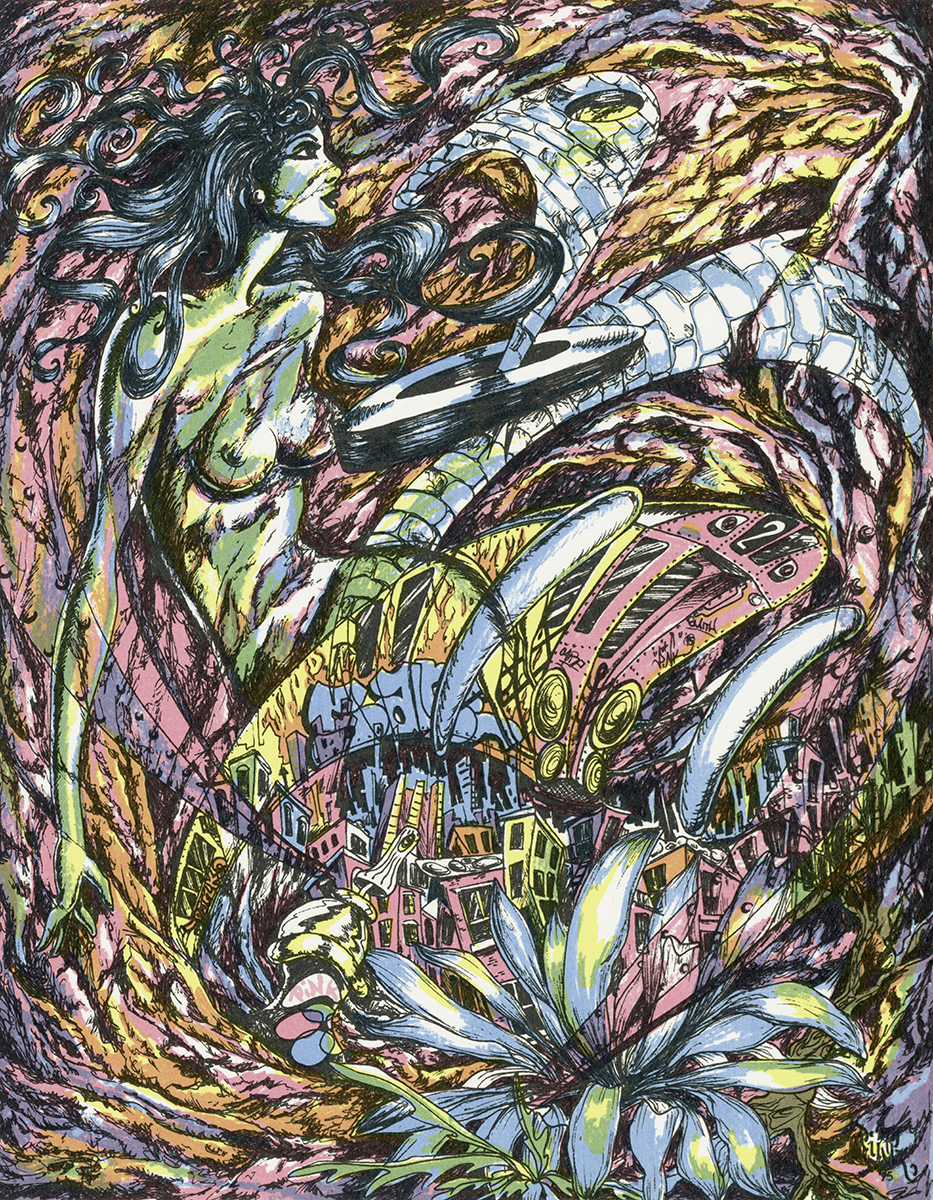 As the mainstream art world became more interested in graffiti, Lady Pink began showing her canvas work in galleries. With this transition, Lady Pink's artwork became more political and she combined themes of fantasy and spirituality with South American and indigenous iconography. Lady Pink also focuses on issues affecting women and those living in U.S. urban environments. 
After meeting fellow graffiti artist and her future husband, SMITH, Lady Pink resumed her outdoor creations and the two frequently collaborate on murals and commercial projects. Her canvas work is featured in the collections at the Whitney Museum of American Art, the Metropolitan Museum of Art in New York City, the Brooklyn Museum, and the Groningen Museum of Holland.
Lady Pink's work is ever evolving, and she continues to create new graffiti-based art on canvas. She also holds mural workshops for young people and leads lectures throughout the Northeast U.S.