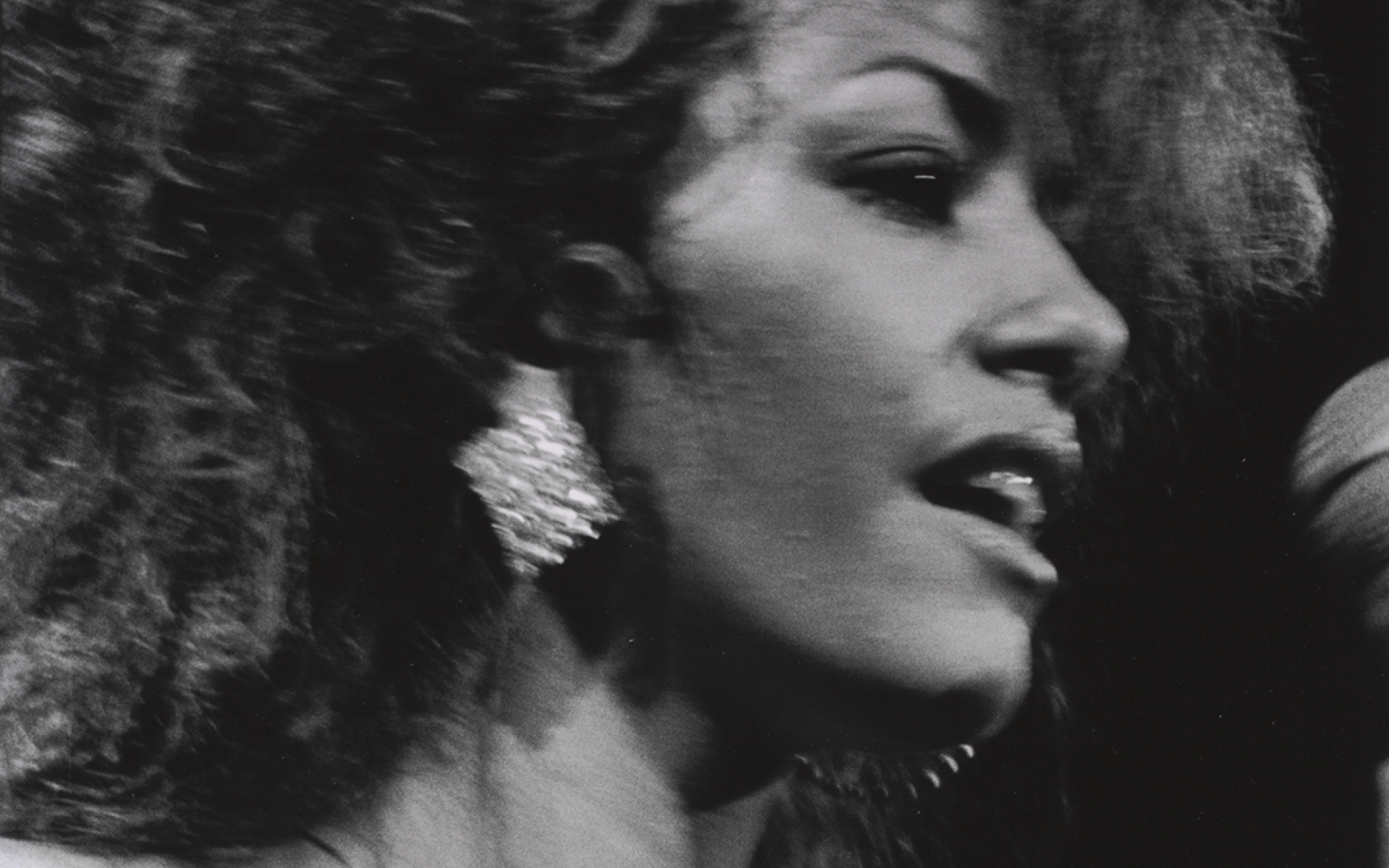 Sheila E.
American singer and percussionist
Sheila E. (b. 1957) is an American singer and percussionist of Mexican and French Creole ancestry. 
Sheila Cecelia Escovedo, better known by her stage name Sheila E., was born into a musical family in Oakland, California. She was the first child born to her French Creole mother, Juanita, and her father, Pete Escovedo, a well-known Mexican American jazz percussionist. Her four paternal uncles were also well-known musicians, as was her godfather, Tito Puente. Sheila E. played several instruments as a child. She eventually picked up the drums and has continued with percussion throughout her career.
Sheila E.'s career began when, at 15-years old, she filled in on the congas for her father's Latin-rock-funk band Azteca during their opening slot for the Temptations in San Francisco. Following that performance, she continued to tour with Azteca.
After playing for musicians Herbie Hancock and George Duke among others, Sheila E. met Prince backstage at a show. The two embarked on a musical and occasionally romantic partnership. In 1984, Sheila E. and Prince collaborated on the single, synth funk track "Erotic City." That same year, Sheila E. released her critically acclaimed first solo album, The Glamorous Life, which she and Prince compiled over the course of a week of jam sessions. The album garnered multiple Grammy and American Music Award nominations and won MTV's Best Video Award. She opened for Prince's Purple Rain Tour and played for European and American audiences on her own as her solo career flourished.
Throughout the 80s and 90s, she recorded her own music—releasing three additional albums, toured with Prince on his Sign O' The Times and Lovesexy Tours, and accompanied her father and Tito Puente on a Latin jazz concert tour, which was later released as the album Latina Familia. She also began acting in feature films.
After taking several years off from performing, Sheila E. returned in 1994 and assembled the soul-Latin jazz-funk-gospel fusion band known at E-Train. She continued to record with well-known artists such as Whitney Houston, Mariah Carey, Gloria Estefan, and Japanese artist Namie Amuro.
Over the course of her career, Sheila E. has performed, recorded, and toured with renowned musicians from a multitude of musical genres. She has performed on award shows including the Academy Awards, the Brit Awards, the annual Latin Grammy Awards, and the American Latino Media Arts Awards. She founded the music production company HEAVEN PRODUCTIONS and she has also been recognized for her philanthropic work using music therapy to aid children in need.