Artful Observations
Look Closely, Think Deeply
The National Museum of African American History and Culture is passionate about exploring the connection between visual art and history. Our arts integration initiatives strive to hone visual literacy and foster an appreciation for creative interpretation.
"Artful Observations" hopes to encourage critical thinking, careful observation, and perspective taking through guided close looking exercises. No formal art or art history training is required to participate.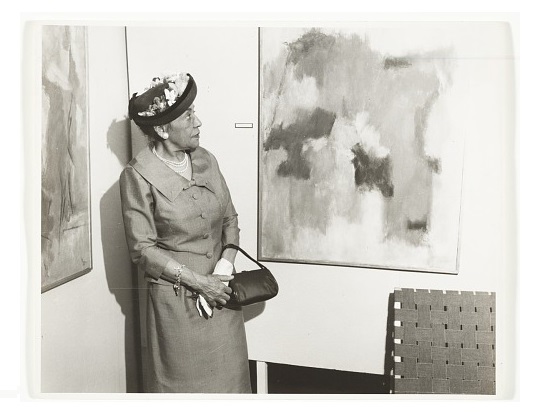 Each session will focus on one work of art from NMAAHC's visual arts or photography collection. Guided by an NMAAHC educator, participants will spend an hour examining the work in detail. Participants in the program will have the opportunity to share their inferences and interpretations based on visual observations.
Brief contextual information, supported by collection objects, will be provided to round out participants' broader understanding of the selected piece.
Program Goals
Introduce participants to influential African American artists and their unique approaches to art-making
Engage educators in close-looking exercises for visual art and model facilitation of close-looking in a learning setting
Inspire curiosity about different genres of visual art
Explore visual observation as a tool in art historical interpretation
Upcoming  Sessions
Update 06/01/2021: This program is currently on hiatus. To stay up to date with all the museum has to offer, please visit our Upcoming Events page.
*Please note that if registration is less than 10 participants, the museum reserves the right to cancel this program.