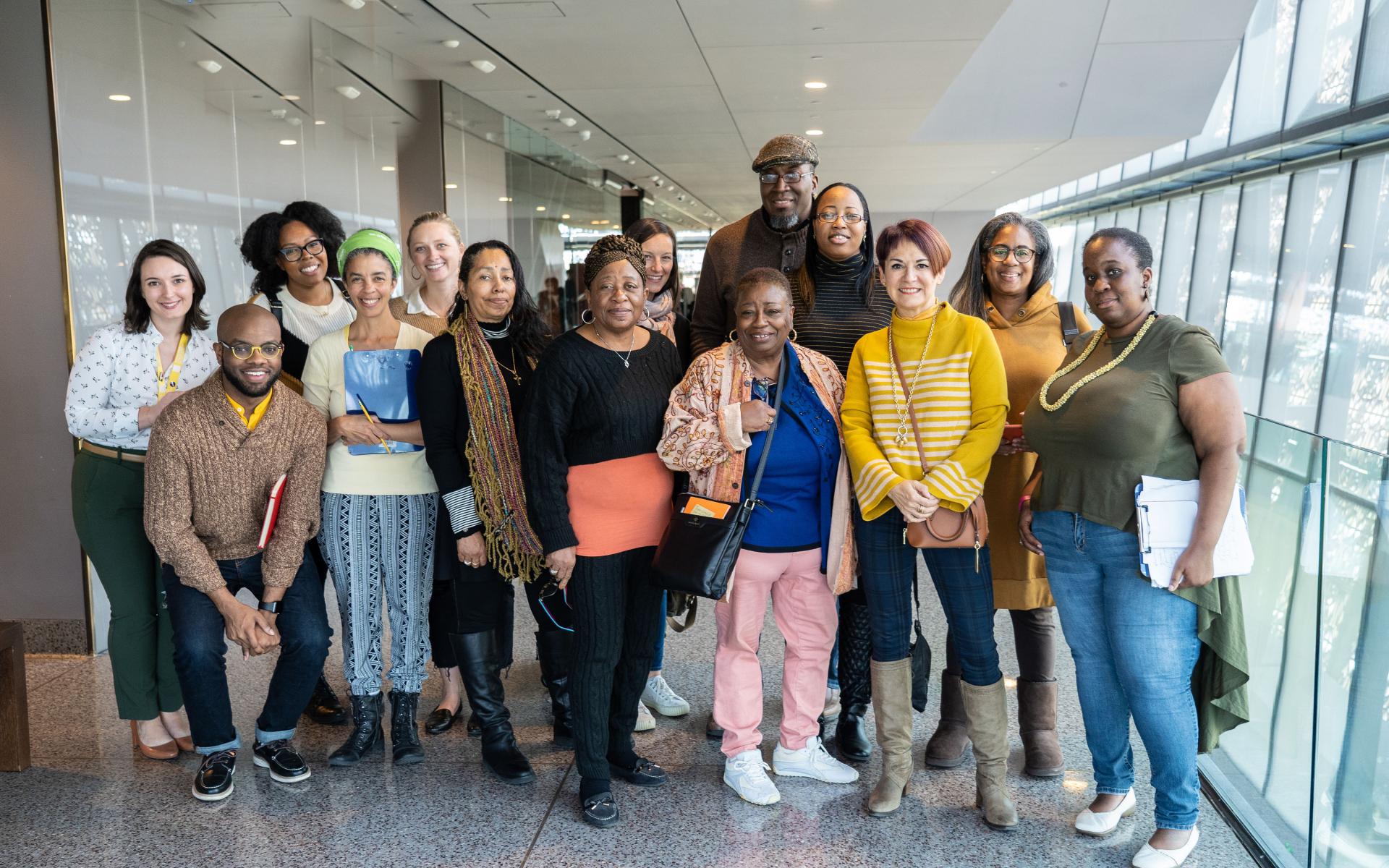 Professional Learning Events
NMAAHC professional learning events are designed to stimulate your mind as a lifelong learner.
Our programs for educators range from one-day professional learning to multi-day institutes. All of our programs are research-based and incorporate best practices in adult education, pedagogy, and classroom strategies. The Teaching and Learning team hopes to inspire educators with stories from African American history so they feel empowered to share diverse narratives with their students.
Our professional development events strive to:
Provide a different lens through which to understand American history
Model strategies for integrating object-based learning and African American primary sources into the classroom
Explore methods for discussing the history of race and racism within the school environment
Upcoming Programs
Black Was the Ink with Michelle Coles: Using Fiction to Investigate Reconstruction and Its Legacies
Tuesday, March 1, 2022; 6pm; Virtual
A book talk discussion for educator and caregivers 
Explore how the questions of Reconstruction impacts our present society and student's futures