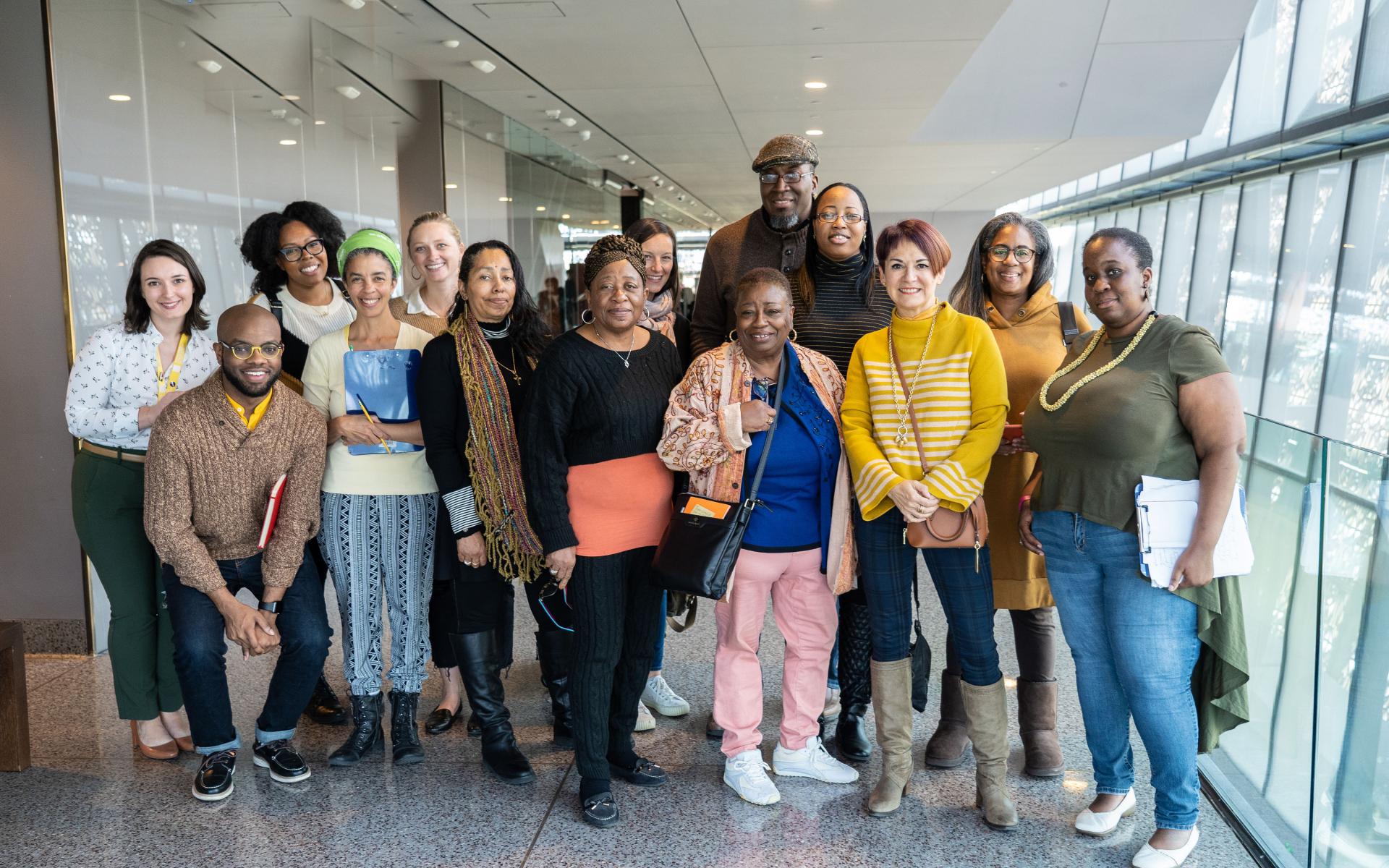 Professional Learning Events
NMAAHC professional learning events are designed to stimulate your mind as a lifelong learner.
Our programs for educators range from one-day professional learning to multi-day institutes. All of our programs are research-based and incorporate best practices in adult education, pedagogy, and classroom strategies. The Teaching and Learning team hopes to inspire educators with stories from African American history so they feel empowered to share diverse narratives with their students.
Our professional development events strive to:
Provide a different lens through which to understand American history
Model strategies for integrating object-based learning and African American primary sources into the classroom
Explore methods for discussing the history of race and racism within the school environment
Upcoming Programs
Interdisciplinary Teaching with Museum Objects
A 14-week online course for educators providing an immersive exploration of teaching with museum objects and works of art
Course instructors from across the Smithsonian
Register for Interdisciplinary Teaching
Read Between the Brushstrokes: Using Visual Art as a Historical Source
Online course aimed at cultivating educators' visual literacy and modeling strategies for integrating visual art into the non-art classroom
Hosted through Moodle
Registration Upcoming!
Resistance and Protest: Then and (Still) Now
Saturday, November 14, 2020 | 2-4 PM EST
Online educator workshop exploring resistance in America then and now
Held in conjunction with the National Museum of American History and featuring objects from both collections and Project Zero thinking routines
Posted; new date TBD