The National Museum of African American History and Culture (NMAAHC) is eager to support students who are engaging in historical research for projects, especially those related to National History Day. As the national museum devoted to telling the American story through the African American lens, the NMAAHC can assist students in exploring multiple perspectives in history by providing access to primary sources, supporting materials and expert mentorship.  
National History Day at NMAAHC Student Documentary Showcase 2022
The National Museum of African American History and Culture (NMAAHC) is proud to feature student documentaries created for the National History Day (NHD) competition. We will explore and understand history through the lens of the next generation of historians and filmmakers. All documentaries in the 2022 NHD at NMAAHC Student Documentary Showcase qualified for the National Contest.
The documentaries represent the work of student historians and filmmakers from 22 states, China, Singapore, and South Korea. The documentaries chosen for this showcase highlight a range of topics that embody the mission and stories reflected in NMAAHC, narratives of human and civil rights, and the histories of other underrepresented and marginalized groups and communities.
National
History Day 
2022 Theme
 Debate & Diplomacy in History: Successes, Failures, Consequences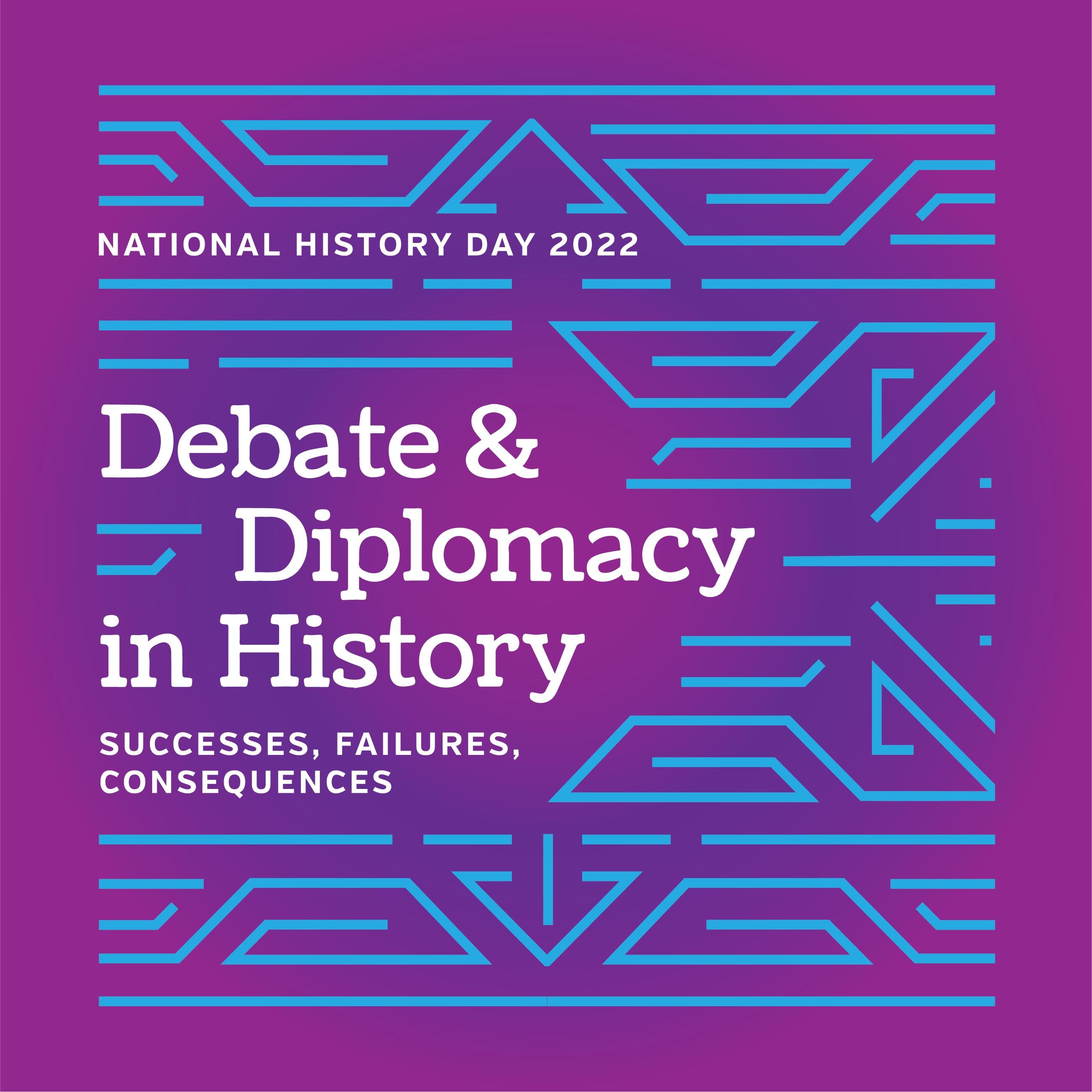 This year, your task as a student participant is to explore debate and diplomacy through a topic of your choice from local, state, national, or international history. You will need to examine and explain the immediate, short-term, and long-term effects of debate and diplomacy. In conclusion, your project should answer this question: "So what?" Why should your audience care how the use of debate and diplomacy from an individual, group, event, object, or idea impacted the course of local, state, national, or international history?
About National History Day
National History Day ® is an academic competition focusing on history for students in grades 6-12. Today more than half a million students enter the contest. They construct entries as an individual or in a group in one of five categories: documentary, exhibit, paper, performance or website. Students then compete in a series of contests - school, local/regional and state - to proceed to the National Contest held each June at the University of Maryland, College Park. The mission of National History Day is to provide students with opportunities to learn historical content and develop research, thinking and communication skills through the study of history and to provide educators with resources and training to enhance classroom teaching.