Through the Window and into the Mirror: Narratives of African American STEM Professionals
A Career Conversation Series
The National Museum of African American History and Culture invites middle and high school students to explore careers in science, technology, engineering, and mathematics (STEM).
Through the Window and into the Mirror is a video conversation series about the experiences of African American STEM professionals today. Students will peer into the 'windows' of the speakers' lives, learn from their lived experiences as STEM professionals, and find parts of their culture and lifestyle 'mirrored' in the speakers' lessons of their youth and greatest challenges and accomplishments. Through the Window and into the Mirror aims to inform, inspire, and be a starting point for students as they take steps towards having careers in STEM.
To help us improve the quality of the programs we provide, please provide feedback for the speaker interviews after viewing a video.
Upcoming Speakers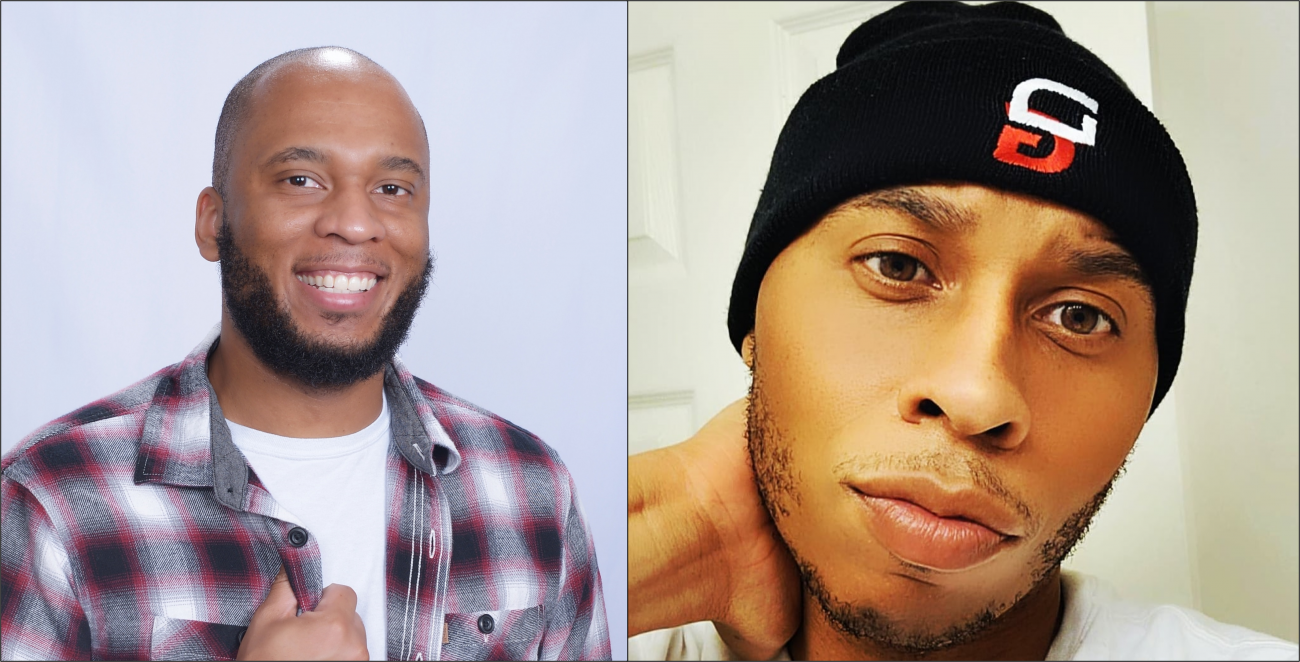 Ahmed Abdullah & Khalil Abdullah
Cofounders of Decoy Games
June 24, 2022
2:00-3:00pm EDT
Khalil and Ahmed Abdullah have been playing games since the age of 3. They carried this passion into their adult lives and transformed it into a career. Shortly after college they decided to form Decoy Games and enter the gaming industry. Relying on their foundations of being self-taught, self-funded, and self-published developers, they built their inaugural game Swimsanity! for the PS4, Xbox One, Nintendo Switch and Steam. Outside of development, Decoy Games is devoted to promoting innovation and inclusivity in the gaming industry. 
Submit questions for the speakers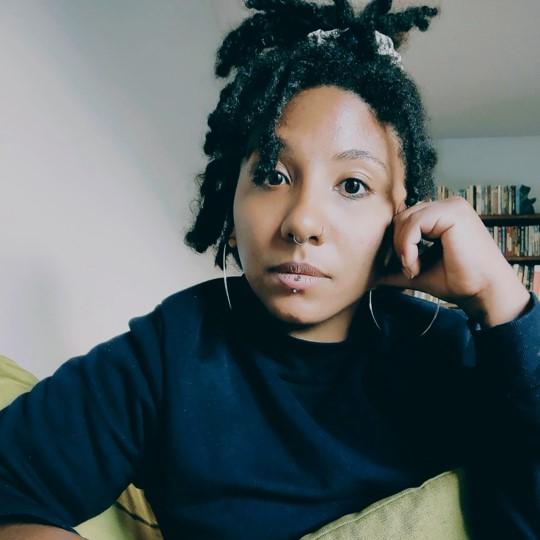 Isabel Rodriguez
Data & Communications Manager at PDX Women In Technology 
July 22, 2022 
​​​​​​​2:00-3:00pm EDT
Isabel Rodriguez (they/them) works as Data & Communications Manager at PDX Women In Technology, a non-profit organization working to build a better tech industry. They received their Bachelor's in Physics from Portland State University in 2018, and their Master's in Physics from Oregon State University in 2021. Outside of their work as a data professional, Isabel is passionate about writing, science fiction, and making STEM a place where people from marginalized communities can thrive.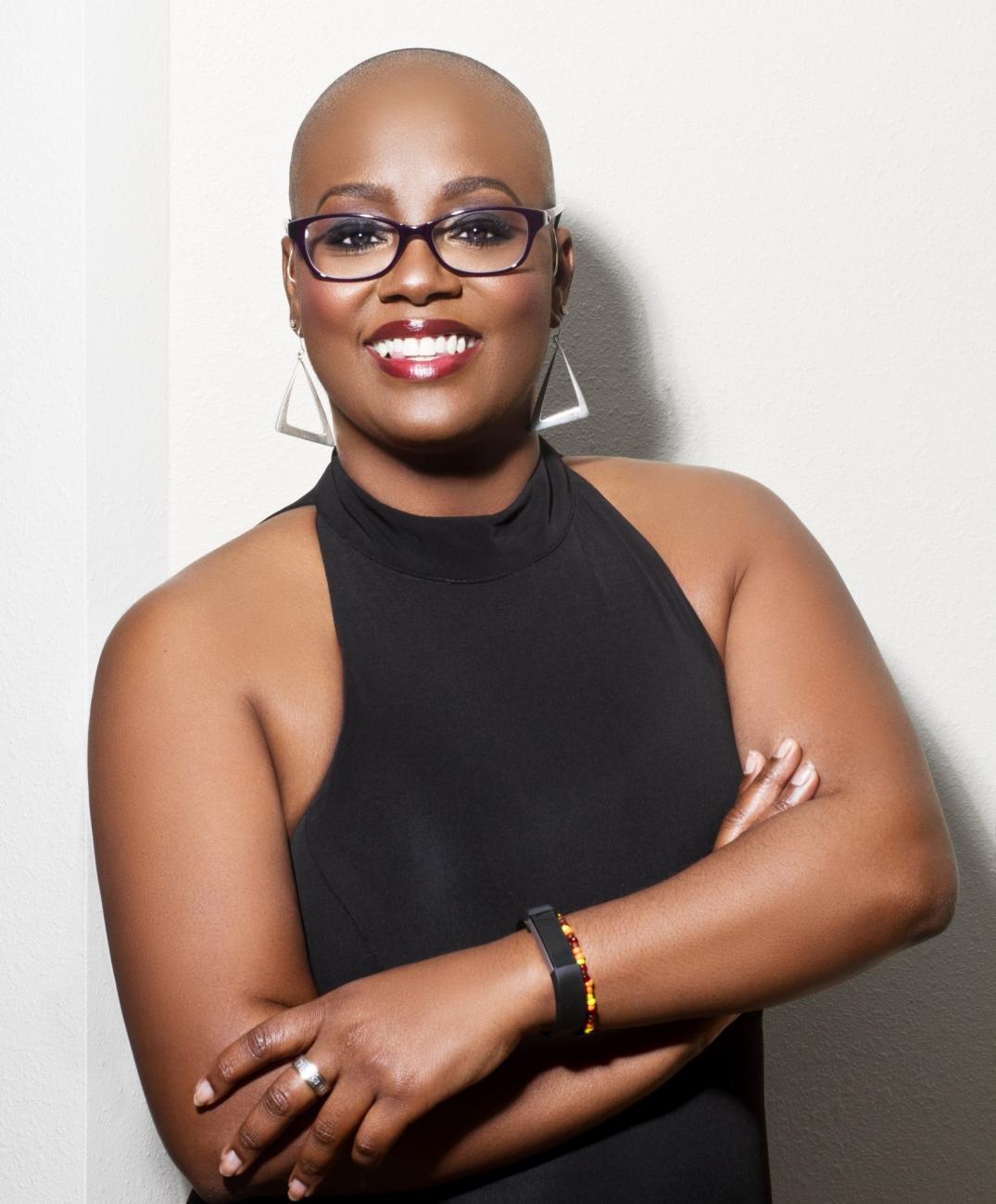 Dr. K Renee Horton
NASA Quality Engineer
August 19, 2022
​​​​​​​2:00-3:00pm EDT
Dr. K Renee Horton is a compelling, international and inspirational speaker who brings her epic personal story, expertise, and incredible personality to each of her presentations. She serves as a NASA Quality Engineer at Michoud Assembly Facility (MAF) in New Orleans. Renee believes in changing the face of STEM and is an advocate for diversity and inclusion in Science, Technology, Engineering and Mathematics (STEM), working diligently in the community for STEM education and STEM outreach. She is the founder of Unapologetically Being, Inc., a nonprofit for advocacy and mentoring in STEM. She earned a B.S. from Louisiana State University in Electrical Engineering and holds a Ph.D. in Material Science with a concentration in Physics from the University of Alabama, where she is the first African American to receive this degree.  
Past Speakers
Jessica Watkins, PhD
NASA Astronaut
 
Jessica Watkins was selected by NASA to join the 2017 Astronaut Candidate Class. She reported for duty in August 2017 and having completed the initial astronaut candidate training is now eligible for a mission assignment. The Colorado native earned a Bachelor of Science in Geological and Environmental Sciences from Stanford University, and a Doctorate in Geology from the University of California, Los Angeles (UCLA). Dr. Watkins conducted her graduate research on the emplacement mechanisms of large landslides on Mars and Earth. Dr. Watkins is among a team of 18 astronauts selected to help pave the way for the next astronaut missions on and around the Moon, including returning human explorers to the Moon by 2024. As an Artemis Team member, Jessica Watkins is eligible to become the first woman to walk on the lunar surface.
Imani Black
Oyster Farmer and Aquaculturalist
 
Imani Black is an African American oyster farmer building a career in the rapidly growing aquaculture industry. She was born and raised on the Eastern Shore of Maryland and comes from a long family line of watermen from Rock Hall, Crisfield and Cambridge, Maryland dating back over 200 years. She attended Old Dominion University and graduated with a Marine Biology degree while being a Division 1 student athlete in lacrosse. Over the last 5 years, she has worked for oyster companies in Virginia and Maryland spending the last two years contributing to the success of the first privately owned hatchery in Maryland as a lead Hatchery Technician and Assistant Manager. Additionally, Imani developed an educational/outreach non-profit program called "Minorities In Aquaculture" (MIA). MIA aims to create a more diverse industry and to educate groups underrepresented in aquaculture on the benefits and sustainability that aquaculture offers, not only to the Chesapeake Bay but waters around the world. 
Maria Murray, PhD
Smithsonian Institution's MarineGEO Program
 
Dr. Maria Murray is the Program Manager of the Smithsonian Institution's MarineGEO program, which is a network of scientists working together to understand how and why coastal ecosystems are changing around the world. She strives to influence how we value our planet while pushing for excellence in collaborative research. Previously, Maria worked in the Office of Education at the National Oceanic and Atmospheric Administration, where she presented environmental science topics to the public and served as a Knauss Marine Policy Fellow. As an undergraduate and graduate student, she studied marine biology, genetics, ecology, and evolution. Maria also advocates for equity in science and education with the goal of expanding STEM opportunities for all students. 
 

Derrick Lampkin, PhD
University of Maryland, College Park
Dr. Lampkin's research pursuits have been driven by the fundamental desire to understand planetary 'machinery'. Over the last decade, he has worked to understand the mechanisms driving planetary dynamics, specifically with respect to the cryosphere. The cryosphere are the places on Earth where water exists in the solid forms of ice or snow. Dr. Lampkin's work uses a combination of ground and satellite-based observations to monitor cryosphere processes, as well as modeling to assess changes in the Antarctic and Greenland Ice Sheets. 
Austin Jordan
Redwire
Mr. Jordan oversees Redwire's global marketing, communications, and brand strategy. In this position, he is responsible for leading the company's external communications, internal communications, media relations, brand development, and digital strategy. Additionally, Mr. Jordan also manages Redwire's community outreach efforts. Mr. Jordan is a passionate supporter of STEM outreach and has worked closely as a speaker, ambassador, and mentor with organizations serving underrepresented communities to share the excitement of space technology with new audiences. Mr. Jordan earned a Bachelor of Arts in Technical Writing and New Media from the University of South Florida.
Dr. Marguerite Matthews works at the National Institute of Neurological Disorders and Stroke within the National Institutes of Health (NIH), a federal funding organization that invests in learning more about illnesses that impact the brain and nervous system. Dr. Matthews supports programs that help increase the diversity of scientists studying neuroscience, from high school up through university faculty levels. She has a passion for working with youth interested in science, technology, engineering, and math and helping them prepare for college and beyond. She studied biochemistry at Spelman College for her bachelor's degree and neuroscience at the University of Pittsburgh for her doctorate. 
Dr. Joseph T. Bonivel Jr. is a Subject Matter Expert for the Department of Defense, where he leads projects related to technology incubation and maturation. Before working at the Department of Defense, he was a AAAS Science and Technology Policy Fellow at the National Science Foundation where he traveled across the country facilitating workshops that taught university scientists and engineers how to become entrepreneurs. Recently, Dr. Bonivel was recently awarded Technologist of the Year by the Southern New England Association of Technical Professionals and was profiled by Black Enterprise Magazine as one of its 100 Modern Men. He has also spent time teaching engineering and physics at the Federal University of Rio de Janeiro in Brazil.
 Justin Shaifer
Fascinate Inc. / Columbia University
Watch Justin's interview
A rising star in STEM education and advocacy, Justin Shaifer is a popular science communicator with a talent for understanding and inspiring Gen Z. He is the Founder of Fascinate Inc., an organization that partners with corporations such as Microsoft and Google to excite underrepresented students about STEM careers. He is a science education PhD student at Teachers College of Columbia University and host of the live science show, Escape Lab featured on Twitch. ​
​
Self-taught and fascinated by science, Justin earned scholarships from NASA and NOAA that covered 100% of his tuition and room and board at Hampton University. Justin graduated with a degree in marine and environmental science, earning the department's highest GPA while also serving as student body president.
 Quincy Brown, PhD
AnitaB.org / BlackcomputeHER.org
Watch Quincy's interview
Dr. Quincy Brown, is the Director for Engagement and Research at AnitaB.org. Before this she worked at the American Association for the Advancement of Science (AAAS), the White House Office of Science and Technology Policy and the National Science Foundation. Her work focuses on education and professional development for students and adults in STEM and computer science.  She was also a computer science professor at Bowie State University and co-founded blackcomputeHER.org, a non-profit organization providing education and support to Black women and girls in computing and technology.
 Faith Dukes, PhD
Lawrence Berkeley National Lab
Watch Faith's interview
Dr. Faith Dukes is the K-12 STEM Education Program Manager at the Lawrence Berkeley National Lab in California where she helps scientists communicate their research to the public and build programs that help young students start their STEM careers. Dr. Dukes has always loved talking about science and decided to study chemistry at Spelman College. While there, she volunteered and helped younger students learn about science, technology, engineering, and math (STEM). After graduating from Spelman College, she attended Tufts University where she earned her PhD in chemistry. Her research focused on cleaning water with chemicals that were able to break down waste with light. Before becoming the Program Manager, she's worked at the Massachusetts Institute of Technology (MIT) and the National Science Foundation (NSF).
After a few years working in a crime lab, Dr. Raychelle Burks returned to university research. An analytical chemist, Dr. Burks doesn't make chemicals - she finds them, like a chemistry detective. She and her team focus on designing new and improved ways of detecting controlled substances like certain drugs, explosives, and chemical weapons, but also work on detection systems useful for plant and human health. She loves teaching students the basics of chemistry and the ins-and-outs of chemical detection. Outside of the university, Dr. Burks is a popular science communicator. She appeared on the Science Channel's 'Outrageous Acts of Science' and will soon-be-seen on the Smithsonian Channel's 'The Curious Life and Death Of'. 
Kizzmekia S. Corbett, PhD
National Institutes of Health
Watch Kizzmekia's interview
Dr. Kizzmekia S. Corbett is a research fellow and the scientific lead for the Coronavirus Vaccines & Immunopathogenesis Team at the National Institute of Allergy and Infectious Diseases, Vaccine Research Center. She received a Bachelor of Science in Biological Sciences, with a secondary major in Sociology, from the University of Maryland – Baltimore County. She then enrolled at University of North Carolina at Chapel Hill, where she obtained her PhD in Microbiology and Immunology. Dr. Corbett has fifteen years of expertise studying dengue virus, respiratory syncytial virus, influenza virus, and coronaviruses which she uses to aid in the preparation for pandemics. Since 2014, she has focused on developing novel coronavirus vaccines, including mRNA-1273, which is a leading candidate vaccine against the virus that causes COVID-19.
Following promising results in animal models and humans, mRNA-1273 is currently in Phase 3 clinical trials, where it is being extensively tested in humans for safety and efficacy. Dr. Corbett's team has also developed universal coronavirus vaccine concepts, novel therapeutic antibodies, and a universal influenza vaccine which is being prepared for Phase 1 clinical trials in humans.