I Am An Educator
I care about my students' racial consciousness and want to develop their racial awareness.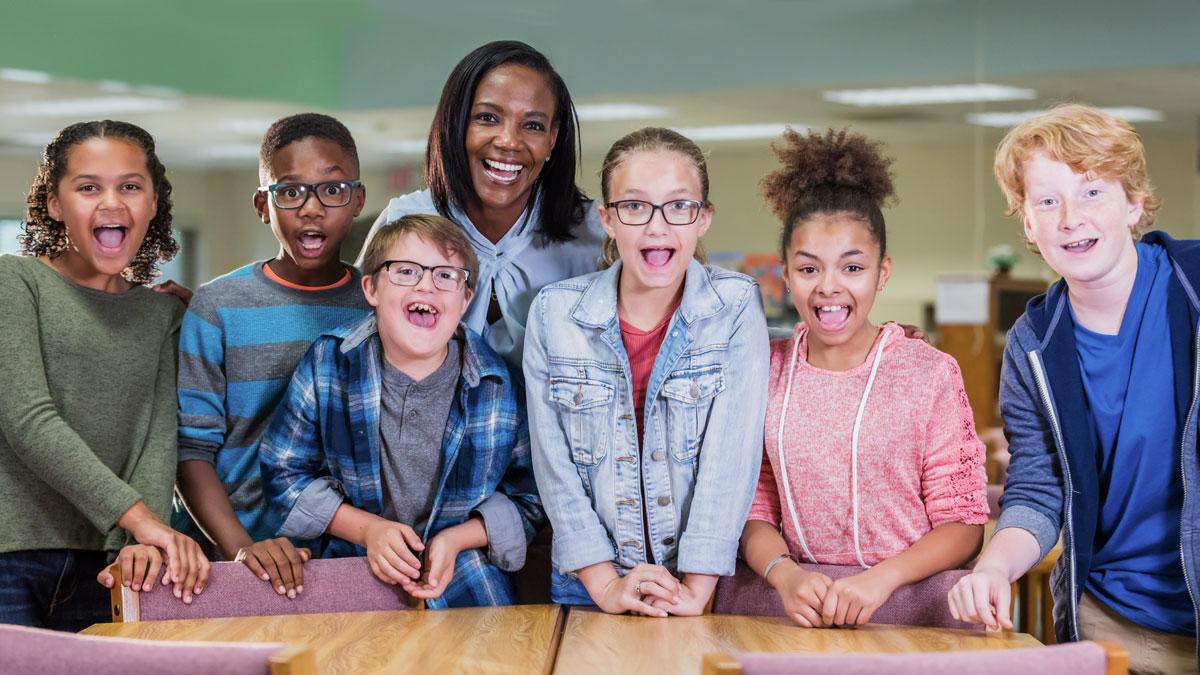 As an educator, I am here because…
I care about my students' racial consciousness and want to develop their racial awareness.
I want to learn more about how I can support my students in their journey toward racial understanding.
I am committed to helping my students become aware of racial inequity and encourage them to work toward positive change.
The effects of race and racism are unavoidable aspects of our modern world. Educators play a valuable role that impacts how our young people operate in the world by giving them a nuanced perspective on race. By teaching about the historical foundations of race and its role within political and social structures, we can help students better understand how race affects their own lives.
The classroom space is a place where students practice the skills of being a responsible and engaged member of society. It's a safe place where they can work through the complexities of our world, including how to navigate the topics of race in the real world. This website is designed to provide you, the educator, with content and resources to better understand racial inequity. By equipping you with the context and methods necessary to help your students be more racially conscious, we can assist them in becoming agents of change.
We are grateful for the opportunity to make this change together.
Topic Features
Pop-outs
Throughout the website, you will see pop-outs to provide additional content and or resources connected to the topic. When you see this symbol 

, click to read more.
Stop and think!
As you go through the website, there are moments where we suggest you stop and take time to reflect. By pausing and thinking more about what you've read, it gives you time to process and absorb the information. During this time of reflection, we encourage you to consider the "why" as you make personal connections to the ideas presented.
Embedded Resources
To offer the most accurate and useful information, we have performed extensive research on each topic. Some of these resources appear as links within the text, and some listed at the bottom of each page. These resources will allow you to dig deeper into the subject and hopefully inspire you to achieve a greater understanding.
Let's Think.
Our thinking evolves every day and can always extend further. "Let's Think" are reflection points that encourage you to consider a few specific points covered on the topic page. These provide an opportunity to think about what you've read and tie concepts together while practicing self-reflection.
Let's Talk.
Our goal here is to support your learning by exploring the topic in a broad, engaging fashion. "Let's Talk" may suggest a topic of conversation with a colleague, offer a new perspective, or ask questions that require you to think differently about the subject. By connecting with others and openly talking about race, or even challenging our viewpoint, we can overcome the obstacles that prevent real progress.
Let's Act.
Now that you have learned more about racial inequity, it's time to act and work toward solutions. Some of these acts can be as simple as writing in a journal to further your understanding or identifying talking points when having difficult conversations about race issues. Our goal is to provide you tools to affect positive change, within yourself and your community.
Pay specific attention to the points labeled "Educator" in this section.
Explore the Talking About Race topics: