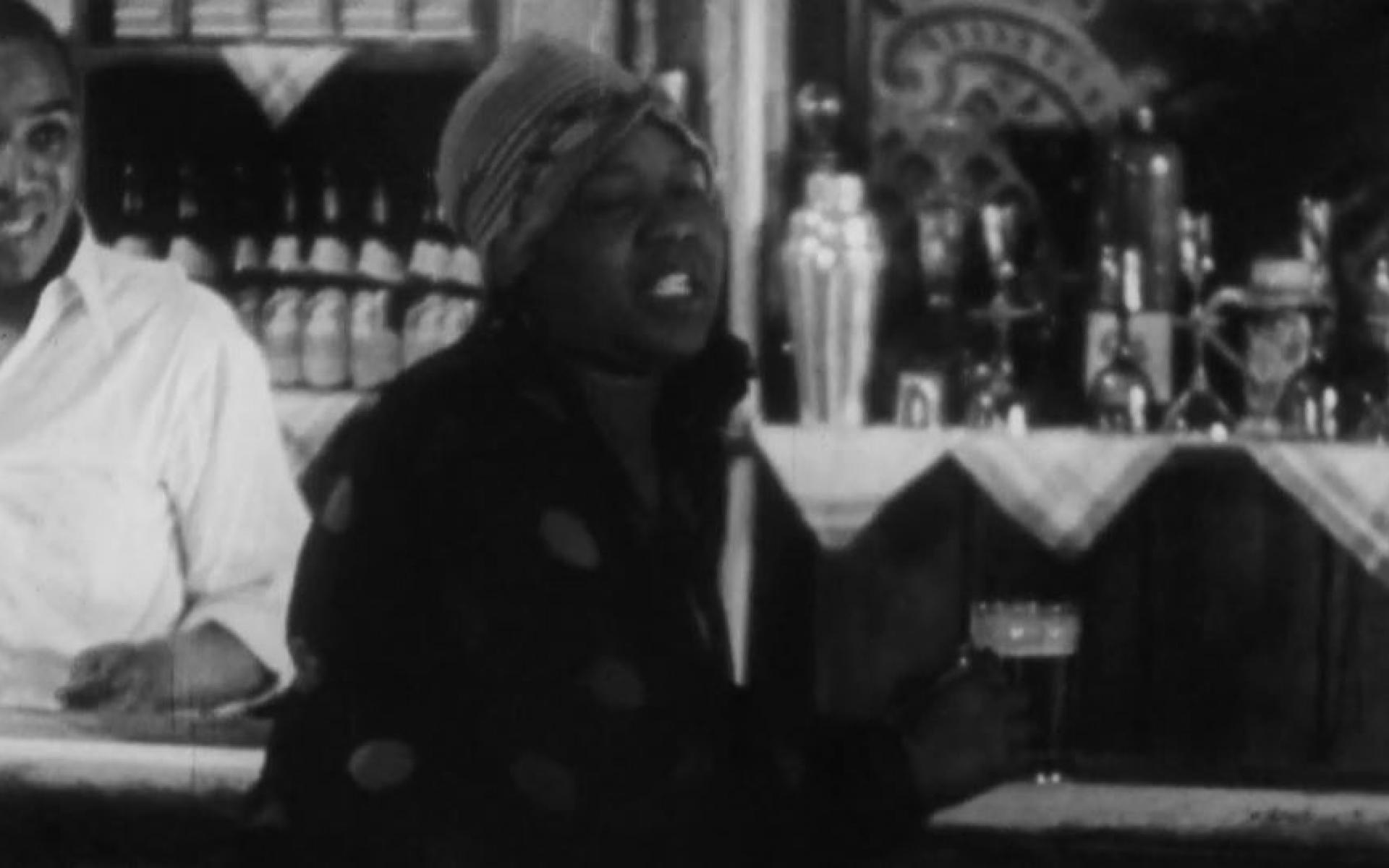 Bessie Smith
(ca. 1895–1937)
Bessie Smith (ca. 1895–1937) was a blues and jazz singer from the Harlem Renaissance who is remembered at as the Empress of the Blues.
Elizabeth "Bessie" Smith was the youngest child of seven, born to Laura and William Smith in Chattanooga, Tennessee. Her father was a Baptist minister and day laborer and her mother a laundress. In 1900, William Smith died in a work accident and his wife and son Bud passed away in 1906. The six remaining Smith children, including Bessie, were orphaned and left to be raised by an aunt. Living in poverty, Smith began singing as a street performer on Ninth Street, Chattanooga's center of music and dance, with her guitar-playing brother Andrew. The first published reference of a performance by Smith—when she was only 14 years old—was in the May 8, 1909, issue of the Indianapolis newspaper The Freedman. According to the review of her performance at Atlanta's 81 Theater, Smith captivated her audience through her contralto voice.
Smith refined her vocal style on the Black vaudeville stage. Her brother Clarence was a comedian and dancer in the Moses Stokes Traveling Show. Bessie was hired onto the circuit but shortly after left to join the Mother of the Blues, Ma Rainey, and the Rabbit Foot Minstrels. Smith became a mentee of Ma Rainey, learning how to command an audience and navigate the music business. By the time she was 24 years old, Smith had her own solo acts and was performing throughout the South and East Coast. In 1923, Smith signed with Columbia Records. Her first recording was "Down-hearted Blues," written by blues singer Alberta Hunter and pianist Lovie Austin. The 1923 song was a major hit and it launched Smith into the national spotlight. Beyond blues, Smith played and recorded with jazz musicians, including Louis Armstrong and Sidney Bechet. Her incredible talent led her to become the highest paid Black entertainer of her time.
The Great Depression cut Smith's recording career short, and her last recording was in 1933. Still, Smith performed across the country. In 1937, enroute to Chattanooga, Smith suffered fatal injuries in a car accident in Mississippi. Smith's funeral was held in Philadelphia, where she had been living since 1923, and was attended by more than 5,000 people.
Throughout her career, Smith was unapologetically herself. She drank and was open about her romantic relationships with both men and women. Smith was married to Jack Gee from 1923 to 1929. Gee was unable to adjust to the show business life nor Smith's bisexuality. Their marriage ended in 1929 when Smith learned about an affair between Gee and singer Gertrude Saunders. Smith incorporated the hardships of being Black working class in her lyrics by singing about poverty, racism, and sexism on top of singing about love and female sexuality. While some, such as the Black Swan Records, labeled her as "rough," Smith's ability to channel her personality and life experience into her voice is what made her stand out.
Bessie Smith's discography contains 160 recorded songs. Three of her songs have been inducted into the Grammy Hall of Fame: "Empty Bed Blues" (1983), "St. Louis Blues" (1993), and "Downhearted Blues" (2006). Smith herself was inducted into the National Women's Hall of Fame in 1984 and the Rock and Roll Hall of Fame in 1989. In 1971, Janis Joplin helped purchase a headstone for the unmarked grave of Smith. It reads "The greatest blues singer in the world will never stop singing."
View objects relating to Bessie Smith
Top image: Still from a film clip of Bessie Smith singing in St. Louis Blues, 1929. 2015.275.34.1a