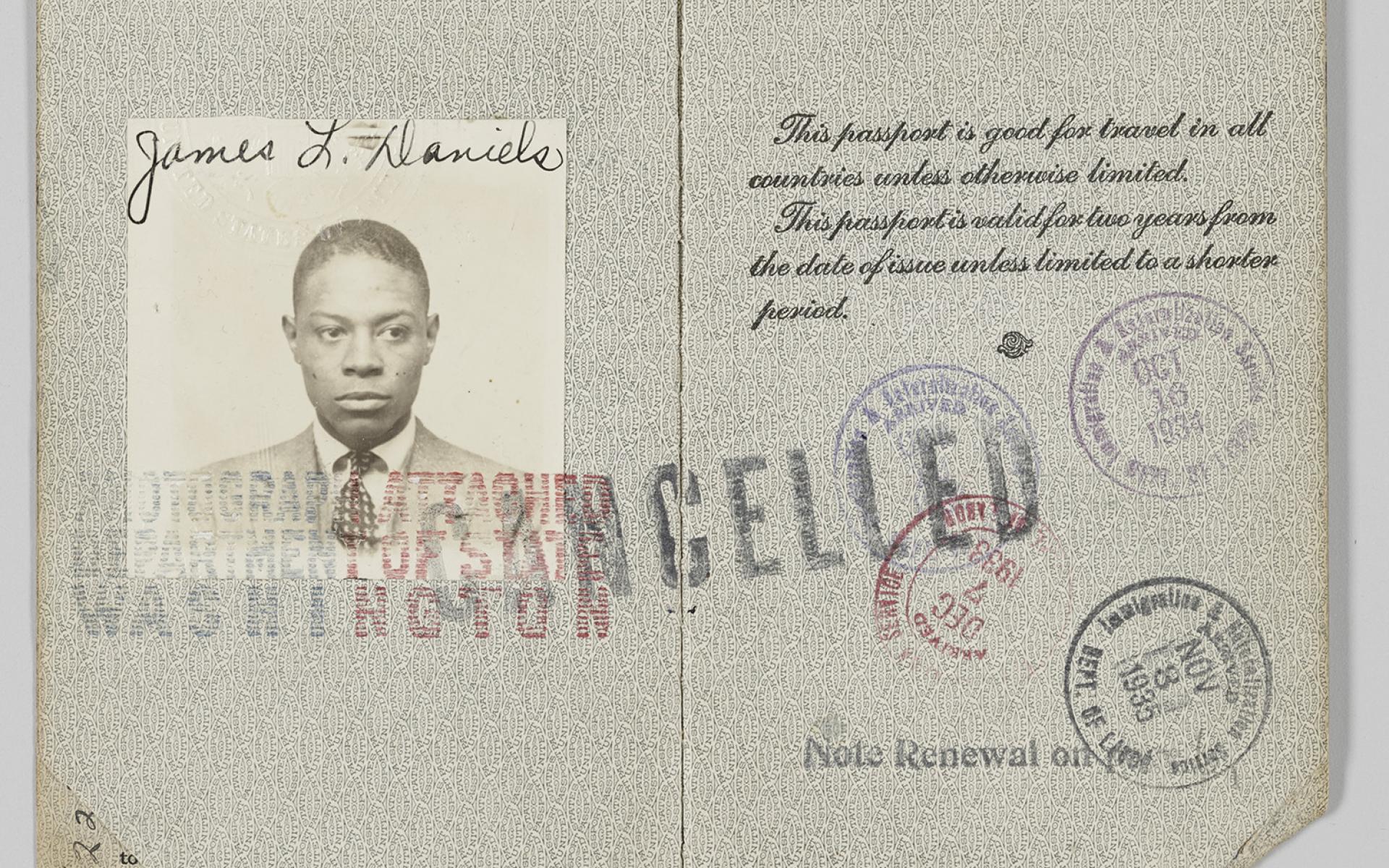 Jimmie Daniels
(1907–1984)
Jimmie Daniels (1907–1984) was a performer, actor, and nightclub owner who was active during the Harlem Renaissance.  
James Lesley "Jimmie" Daniels was born in Laredo, Texas, and grew up in Little Rock, Arkansas. In the mid-1920s, a young Jimmie Daniels arrived in New York City to attend business classes at Bird's Business Institute in the Bronx. After completing his studies at Bird's Business Institute, he returned home to Little Rock, where he worked as an administrative assistant to the president of the Century Life Insurance Company. But Daniels, a talented singer and entertainer, found himself longing for the vibrant performing arts scene he had left behind. 
He moved back to New York City in 1928 to pursue a career as a cabaret and theater performer. His first professional job was at Harlem's Hot-Cha nightclub. Daniels soon broke into the world of Harlem nightlife amid the Harlem Renaissance where he developed close friendships with notable artists and intellectuals including vocalist Alberta Hunter, sculptor Richmond Barthé, and philosopher Alain Locke. Before long, Daniels became an icon of the vibrant gay nightlife that flourished in Harlem. From the start of his professional singing career at Harlem's Hot-Cha nightclub in the 1930s, Daniels, who was open about his sexuality throughout his life and had a number of public relationships with men, attracted a devoted following of gay fans with his sophisticated renditions of jazz standards and showtunes.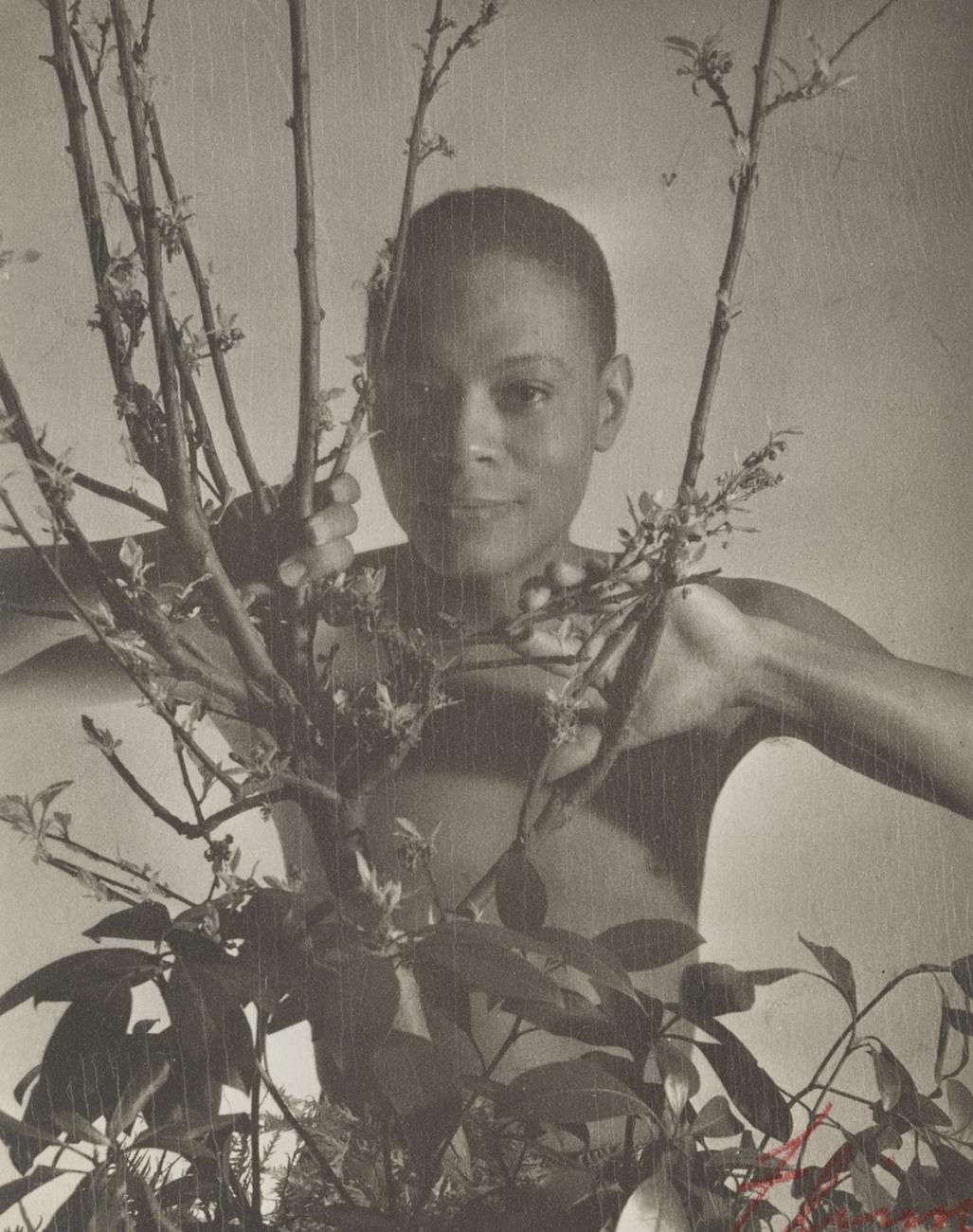 In the 1930s, Daniels had two successful stints performing in Europe. From 1933 to 1934, Daniels performed in Monte Carlo and London. He was back in Europe in 1935, only a year after he had returned home to New York City. This time, he spent four years performing in Paris. Daniels left France just before the outbreak of World War II and opened his own supper club, Jimmie Daniels' Nightclub, in Harlem in November 1939. Daniels's eponymous nightclub developed a reputation as a sophisticated establishment that hosted famous artists, actors, athletes, and socialites.  
After the bombing of Pearl Harbor, Daniels enlisted in the military, as one of the many African Americans who joined the fight against the Axis powers. Although his honorable discharge record lists his military occupational specialty as "supply clerk," Daniels served primarily as an entertainer, giving regular performances to the troops to raise morale. 
Although Jimmie Daniels' Nightclub closed during the war, Daniels returned to a busy schedule of performances after his discharge in 1945. By 1950, he had begun the most famous professional engagement of his career as the emcee of the Bon Soir supper club in Greenwich Village. During Daniels's tenure the Bon Soir hosted a mixed clientele of Black, white, straight, and gay patrons, and featured emerging young artists, including a young Barbara Streisand. Daniels continued to organize parties, manage clubs, and perform throughout the 1960s and 70s. Jimmie Daniels died on June 29, 1984, after suffering from a stroke.