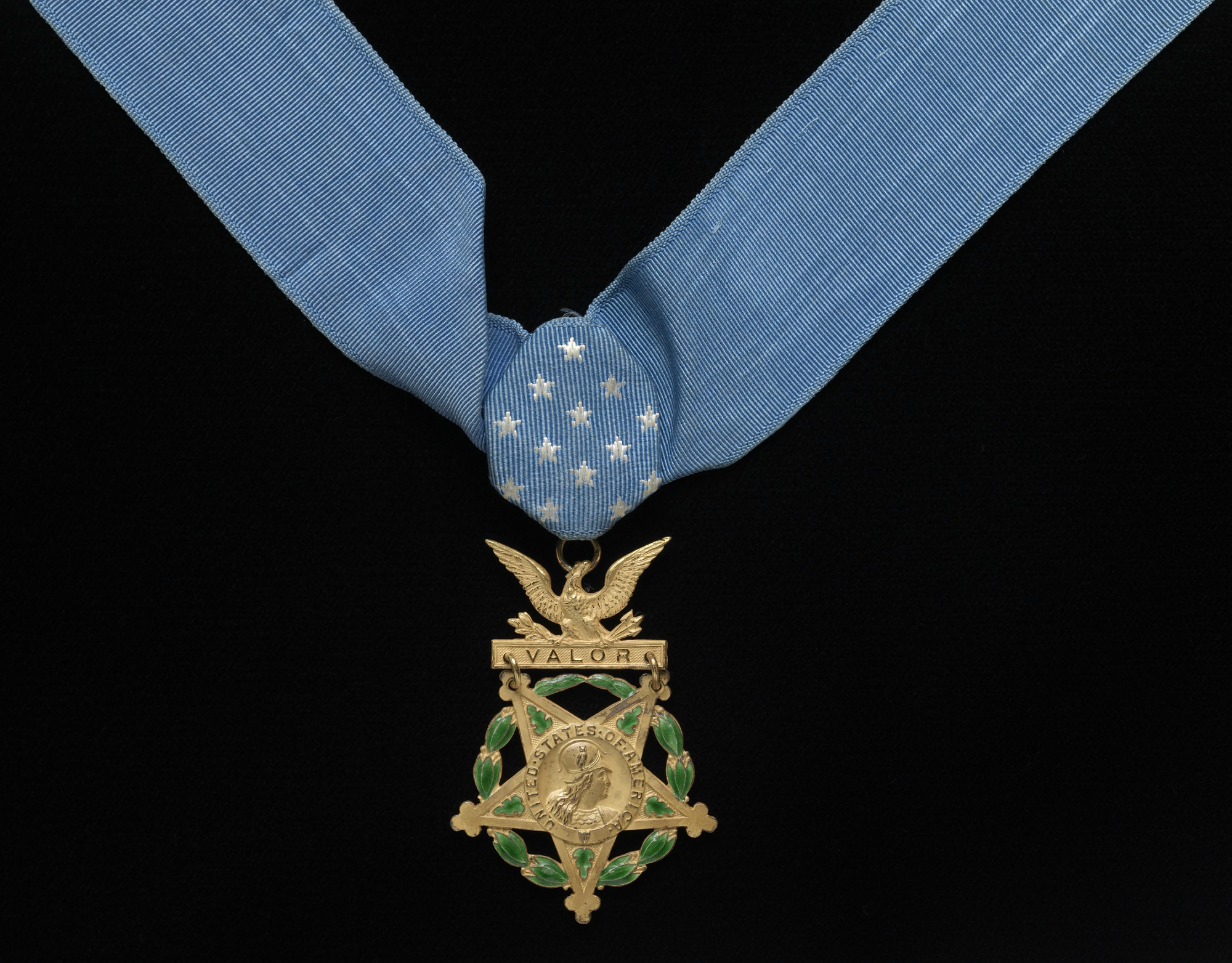 From the Collection, Gift of Ray R. and Patricia A.D. Charlton in memory of Cornelius H. Charlton
This Medal of Honor and Purple Heart were awarded posthumously to Sgt. Cornelius H. Charlton for his bravery during the Korean War in 1951. The Museum's military history gallery contains information on all 89 African Americans who have been awarded the Medal of Honor since it was first signed into law during the Civil War by President Abraham Lincoln for the Navy in 1861 and the Army in 1862.
The Purple Heart, with origins dating back to the Badge of Military Merit during the American Revolution, was officially created in 1932, and is awarded to individuals wounded or killed in action. Visitors to the Museum can see Charlton's Purple Heart in the Korean War section of the military history hallery and the Purple Heart awarded to Lt. James McCullin, one of the first Tuskegee Airman killed during World War II, in the "Loss Over Time" section.
---
Download our mobile app for more stories celebrating Military Appreciation Month
The Mobile Stories app is a complement to your Museum visit and a way to discover some of the many stories found in our collection. The app features highlighted objects from the collection, multimedia and augmented reality features to enhance your Museum experience, and new stories exploring our inaugural exhibitions.