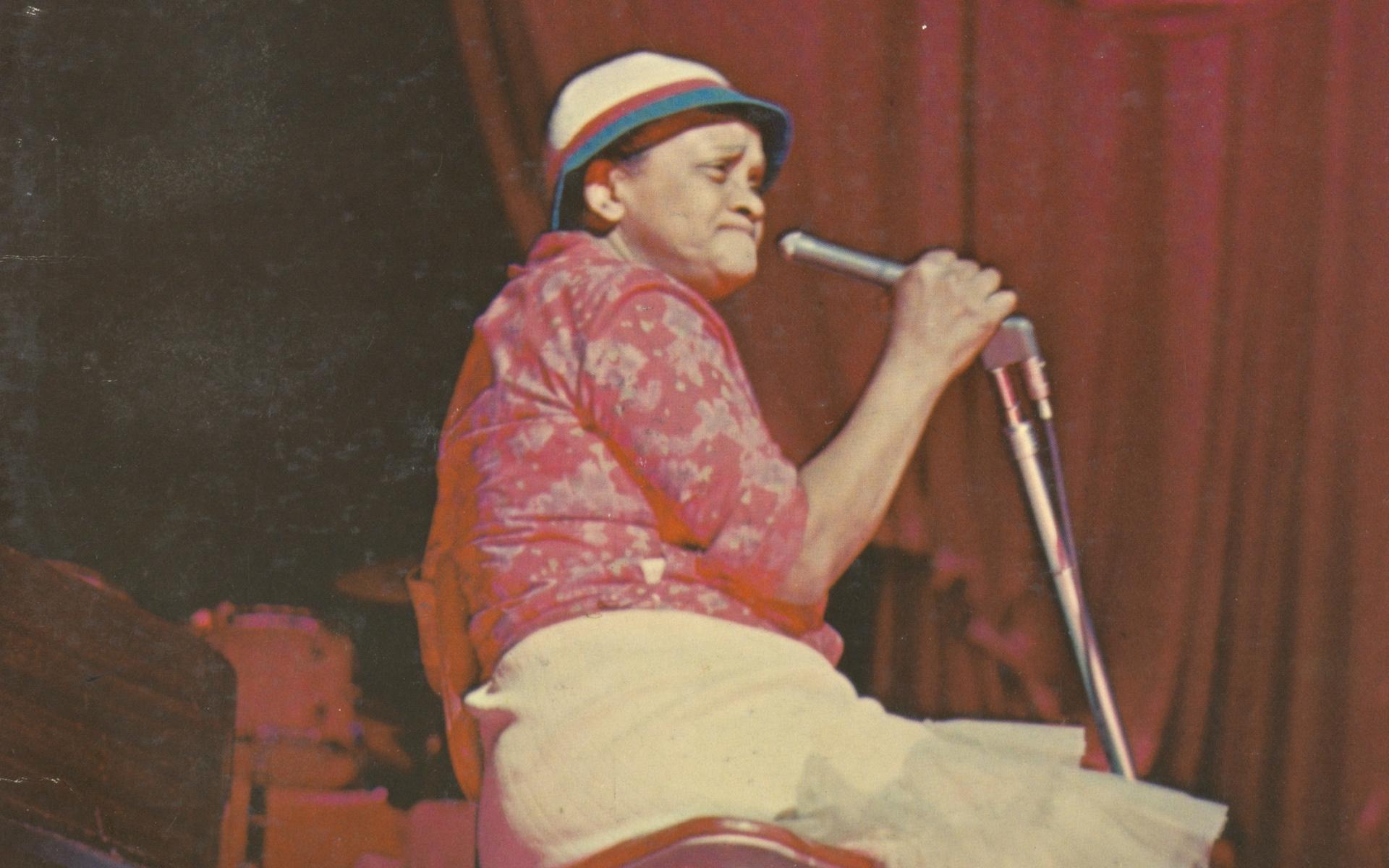 Jackie "Moms" Mabley (1897–1975) was a stand-up comedian and a pioneer in the "Chitlin' Circuit" of African American vaudeville performance spaces. 
Born Loretta Mary Aiken in Brevard, North Carolina, she joined the vaudeville circuit at 14 as a comedienne after a very difficult childhood. Later in life, she became known as "Moms" because of her mentoring and maternal attributes. Mabley became a regular performer at the Cotton Club and a headliner at the Apollo Theater, having the distinction as the first woman to perform there. She recorded multiple comedy albums and was often featured on variety shows, including The Ed Sullivan Show and The Smothers Brothers Comedy Hour.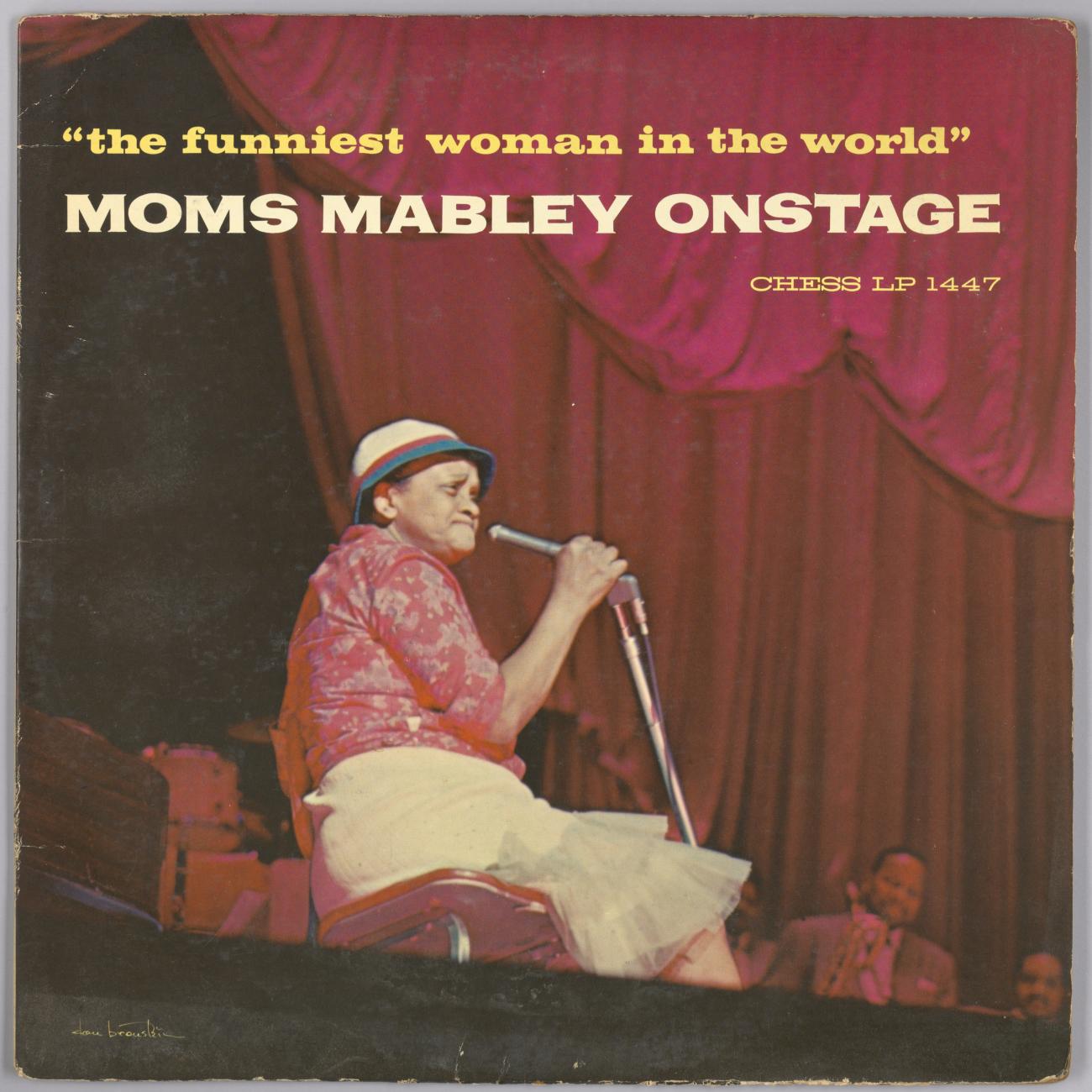 Mabley's persona on stage was that of an older woman wearing a housedress, floppy shoes, and knit cap. Her outfit choices were meant to be a commentary on racial perceptions and bigotry against African Americans. Much of her work was social commentary communicated through social satire. 
Mabley's jokes were often raunchy in nature, referring to her preference for younger men. This persona did not reflect her personal life, where she often dressed elegantly and glamorous and was openly known to be a lesbian. Offstage, she would wear clothes that were commonly worn by her fellow male performers.
Mabley, the consummate satirist, also added singing to her repertoire. She had a hit with a cover version of "Abraham, Martin and John" in 1969. She also appeared in such feature films as The Emperor Jones (1933), Boarding House Blues (1948), and the Blaxploitation film, Amazing Grace (1974). Shortly after the release of Amazing Grace, Mabley died on May 23, 1975, at age 81.