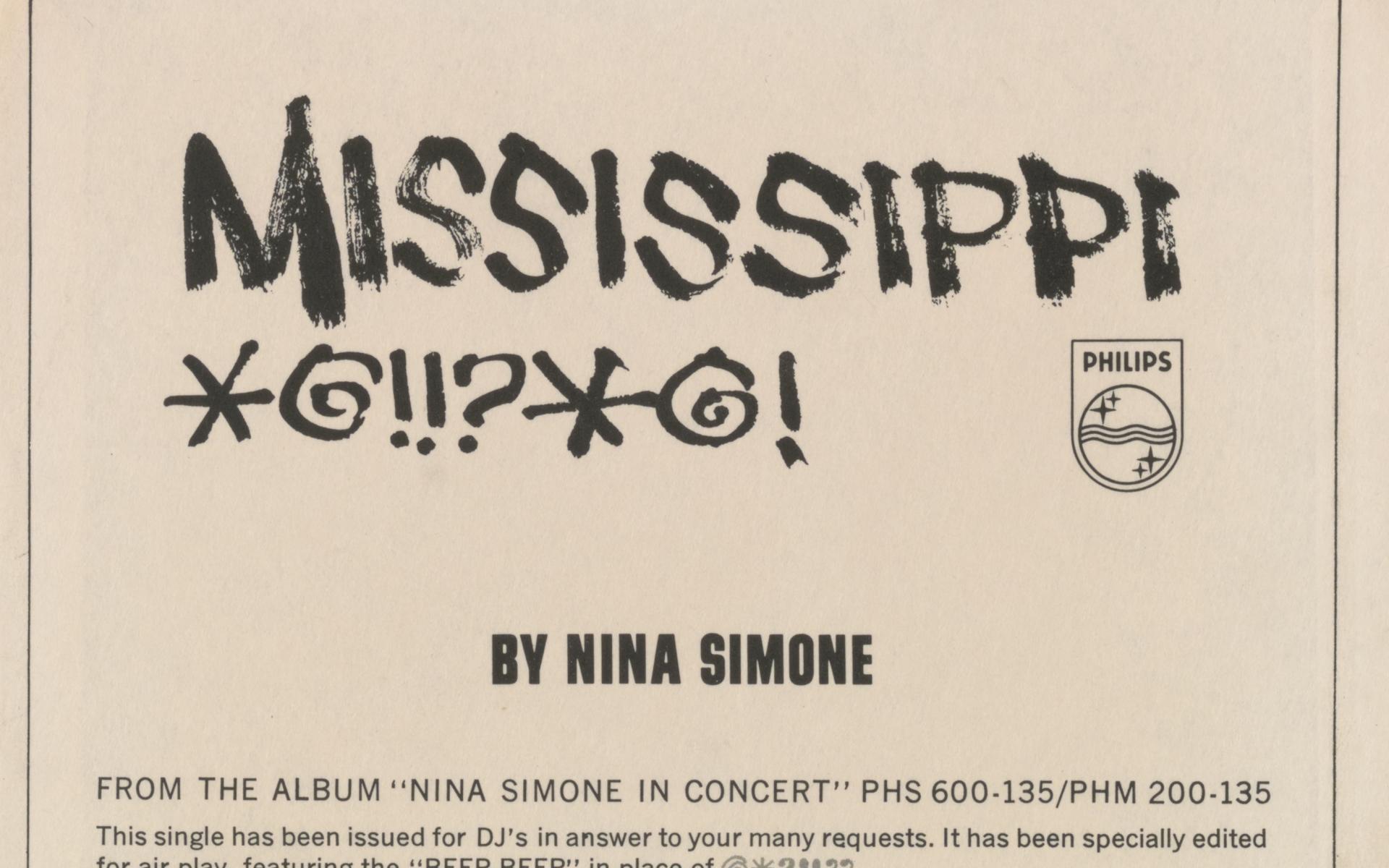 Nina Simone (1933–2003) was a singer-songwriter, musician, and activist. 
Born Eunice Waymon in Tryon, North Carolina, Simone was groomed into an accomplished pianist as a child, made possible by donations and fundraising efforts through family friends. After graduating high school with honors, she was awarded a one-year scholarship at the Julliard School of Music in Philadelphia. With aspirations of being a concert pianist, the year at Julliard was meant to prepare her for the entrance exam at Curtis Institute of Music also in Philadelphia. Simone believed she was denied entry solely because she was African American. This event shaped her views on race relations and would influence her activism later in life.
Fortunately, she received private piano lessons with Vladmir Sokoloff, an instructor at the Curtis Institute. To fund her lessons, she began singing and playing piano in a New Jersey bar. In an effort to keep her employment in the bar a secret from her conservative mother, she adopted the name Nina, Spanish for "little one" and "Simone" after French actress Simone Signoret. After receiving rave reviews for her performances, Simone was encouraged to sign with a recording company. Her debut album, Little Girl Blue established her as a talented musician.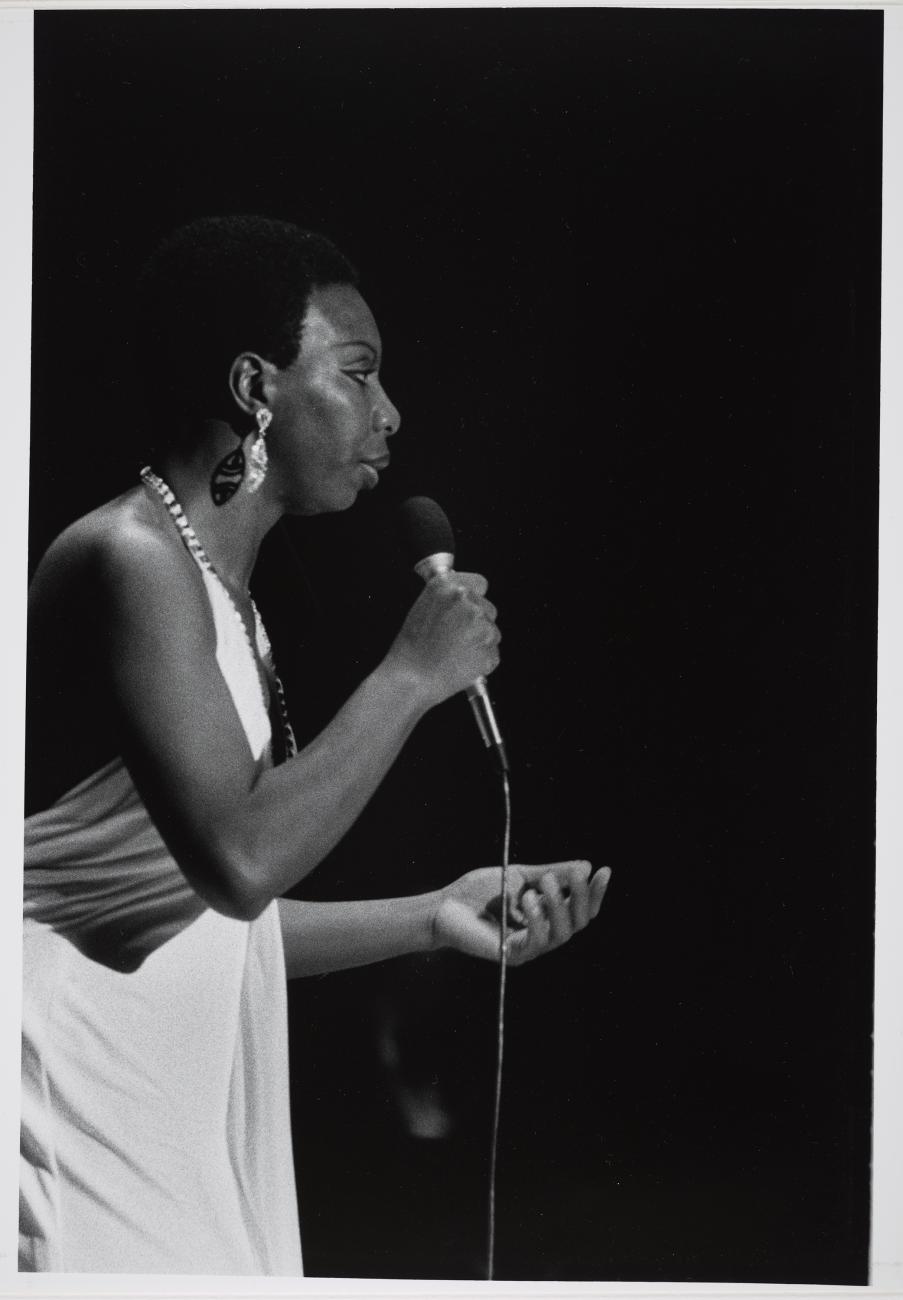 Although she was not openly bisexual, Simone was rumored to have relationships with women, and wrote of her attraction to both genders in her diary. She married New York police detective Andrew Stroud, who later became her manager, in 1961. The following year, they welcomed their daughter Lisa.
The assassination of Medgar Evers and the bombing the 16th Street Baptist church in Birmingham, Alabama, killing four little girls, led Simone to create music to express the pain of the period. She produced and created such protest songs as "Mississippi Goddam," "Old Jim Crow," "Why (The King of Love is Dead)," and "Young, Gifted and Black." The latter two songs were dedicated to her friends, Dr. Martin Luther King Jr. and Lorraine Hansberry, whose lives were tragically cut short.
After lackluster sales of subsequent albums and cold reception from her record company, Simone believed she was being punished for her activism. Simone left Stroud and the U.S. in 1970, and sought refuge in various locations around the world including in Europe, Africa, and the Caribbean. She lived abroad for several years, finally returning to the U.S. in 1995 to reclaim music royalties owed to her after the release of her music without her permission. She performed and released music regularly until her health declined. Simone lost her battle with breast cancer on April 21, 2003, in her adopted home of Carry-le-Rouet, France, at age 70.
View objects relating to Nina Simone
Top image: Album cover for Mississippi Goddam by Nina Simone, 1964. 2011.132.9ab