Cinema + Conversation
Cinema + Conversation is an ongoing free public film series that showcases and celebrates African American moving images and screen culture. Presented by the Earl W. and Amanda Stafford Center for African American Media Arts, the films are screened in the 350-seat, state-of-the-art Oprah Winfrey Theater on the concourse level of the Museum. Programs from our inagural season include Moonlight, Fences, I Am Not Your Negro, BaddDDD Sonia Sanchez, LA 92, Daughters of the Dust, and Wattstax.
Watch archived discussions from our first year of programming below and follow our UStream Channel for live streaming presentations of upcoming programs. 
Visually Speaking
This Visually Speaking series is an interrogation of the moving image and the representation of African Americans within its various industries, from film and television, to video installations, animation, video games, and more.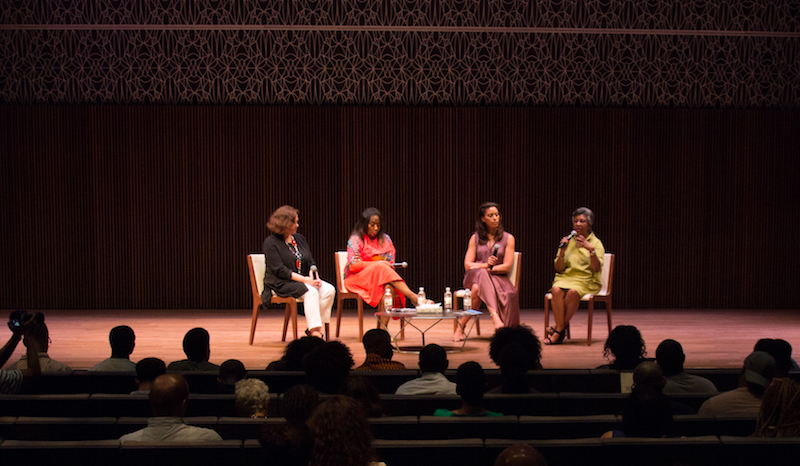 Represent: African Americans and the Advertising Industry
On July 1, the Museum welcomed 2017 Advertising Hall of Fame inductee Carol H Williams, Chief Strategy Officer at Zambezi Kristina Jenkins, and Wall Street Journal writer Stephanie Capparell, author of, The Real Pepsi Challenge, to share their unique perspectives on the past and present symbiotic relationship between African American culture and the advertising industry in this TED Talk–style program. Moderated by Renetta E. McCann, Chief Talent Officer Publicis Communications NA, Leo Burnett USA.