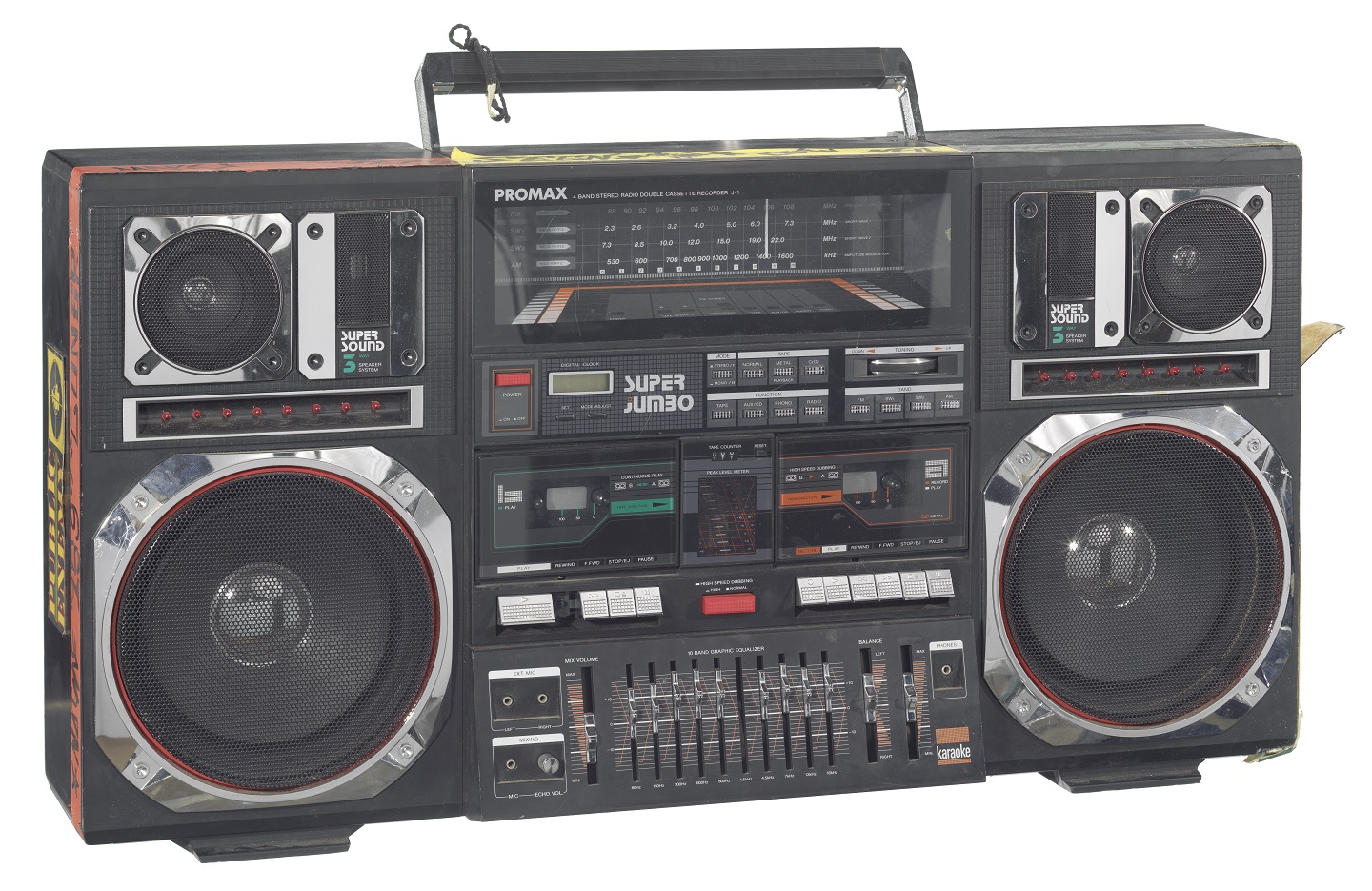 From the Collection
Music from boomboxes filled city streets in the 1980s with the sounds of hip-hop. Director Spike Lee prominently featured a boombox through the character of Radio Raheem in his 1989 film, Do the Right Thing. As Radio walked through his Brooklyn neighborhood, he carried this large boombox blasting Public Enemy's, "Fight the Power."
After the film, Lee inscribed the words "Fight the Power" and "Radio Raheem Lives" on the boombox before giving it to film critic Gene Siskel. Lee's signature and inscriptions are also visible on its back side. Public Enemy stickers adorn the left and right sides, while the names of individuals and crews are tagged, graffiti-style, along the boombox's edges.
You can find this oversize mobile sound system in the Museum's Musical Crossroads exhibition as one of the iconic objects from the 1980s, and explore more Hip-Hop history in our Collection.
---
Download our mobile app for more stories celebrating Black Music Month
Our Mobile Stories app is a complement to your Museum visit and a way to discover some of the many stories found in our collection. The app features highlighted objects from the collection, multimedia and augmented reality features to enhance your Museum experience, and new stories exploring our inaugural exhibitions.