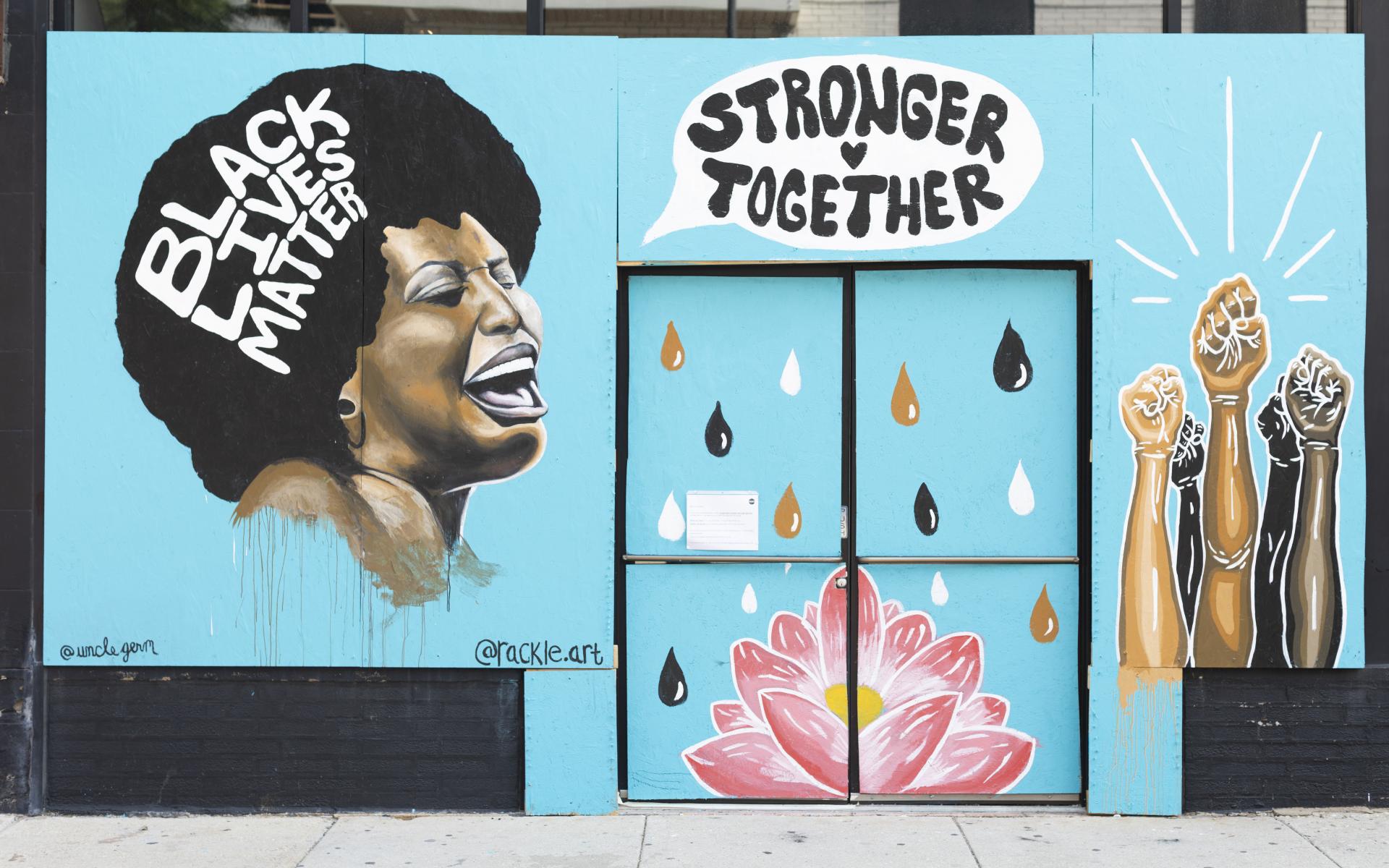 Community
Smith Center Gallery
Through unforeseen challenges, including the COVID-19 pandemic, brutality and injustice, we continue to find community. Creativity is central to our efforts to connect with collaborators and visitors.
James Fairfax: Combat Artist
James Fairfax is a former Marine Master Sergeant and an accomplished fine artist, graphic designer,and model maker. He served as Combat Artist in Vietnam from December 1968 to February 1970. His artistic practice represents an important confluence of creativity and historical documentation.
We met Mr. Fairfax when he attended a Community Curation public program at NMAAHC. The Smith Center's preservation field work is enriched by learning from the experiences of community members who utilize varied methods to keep memory and make meaning. View a segment of our interview with Mr. Fairfax, as well a selection of his paintings, below:
See more from our interview with James Fairfax:
Smith Center Photographer Leah L. Jones has been documenting moments in history from behind the lens.
Below are some of the images of protest and resilience she captured on the ground in Chicago, Milwaukee, and Washington, D.C.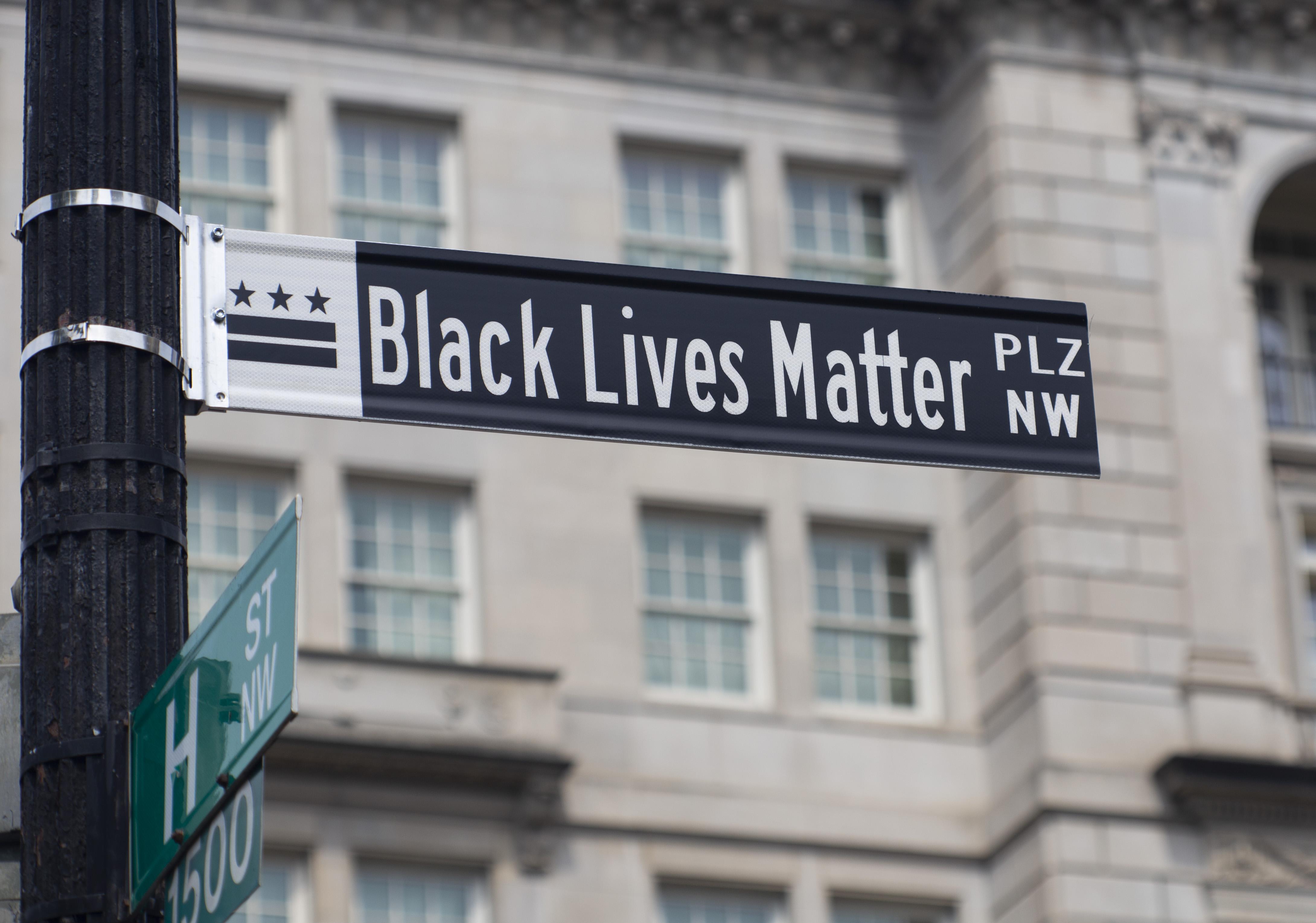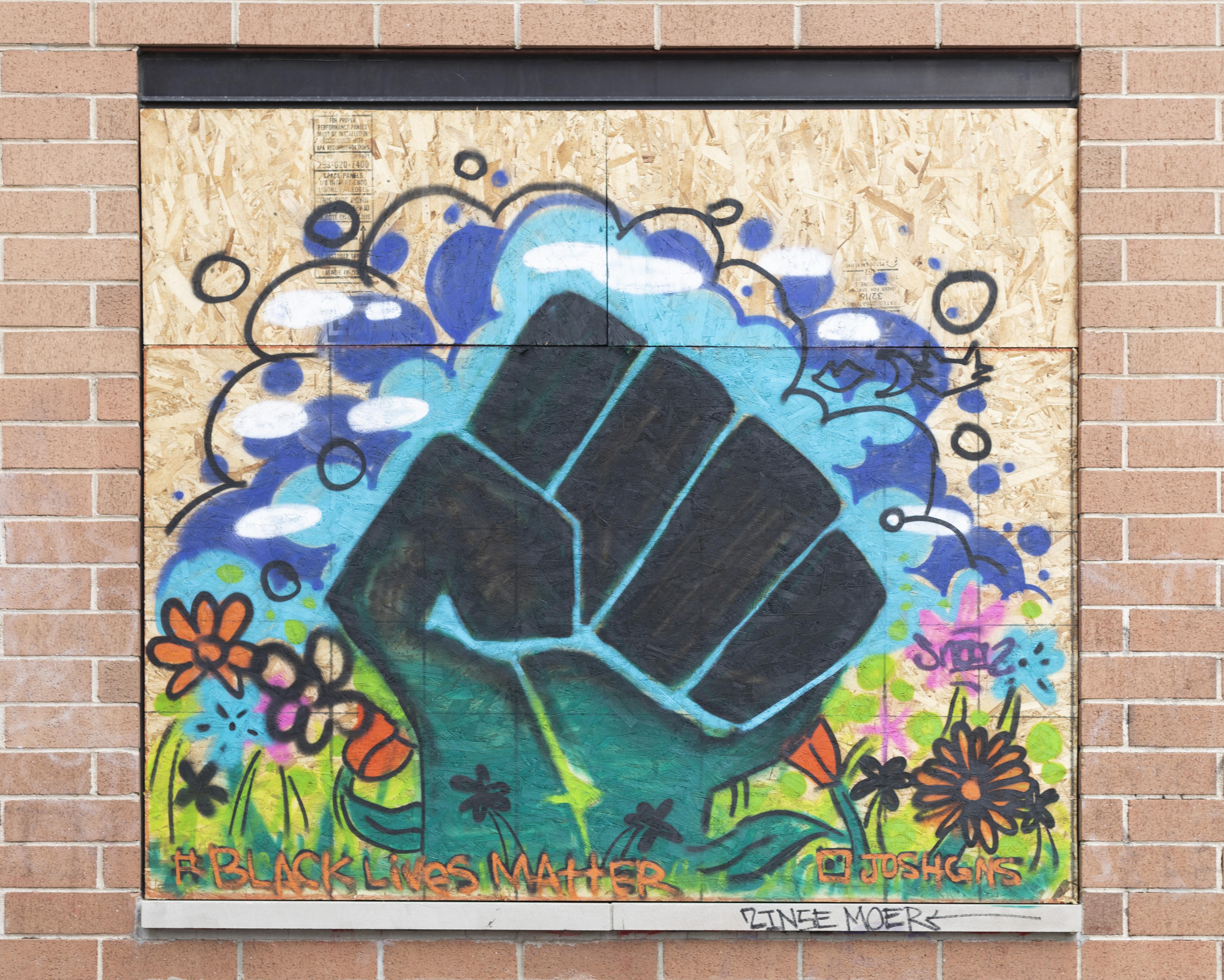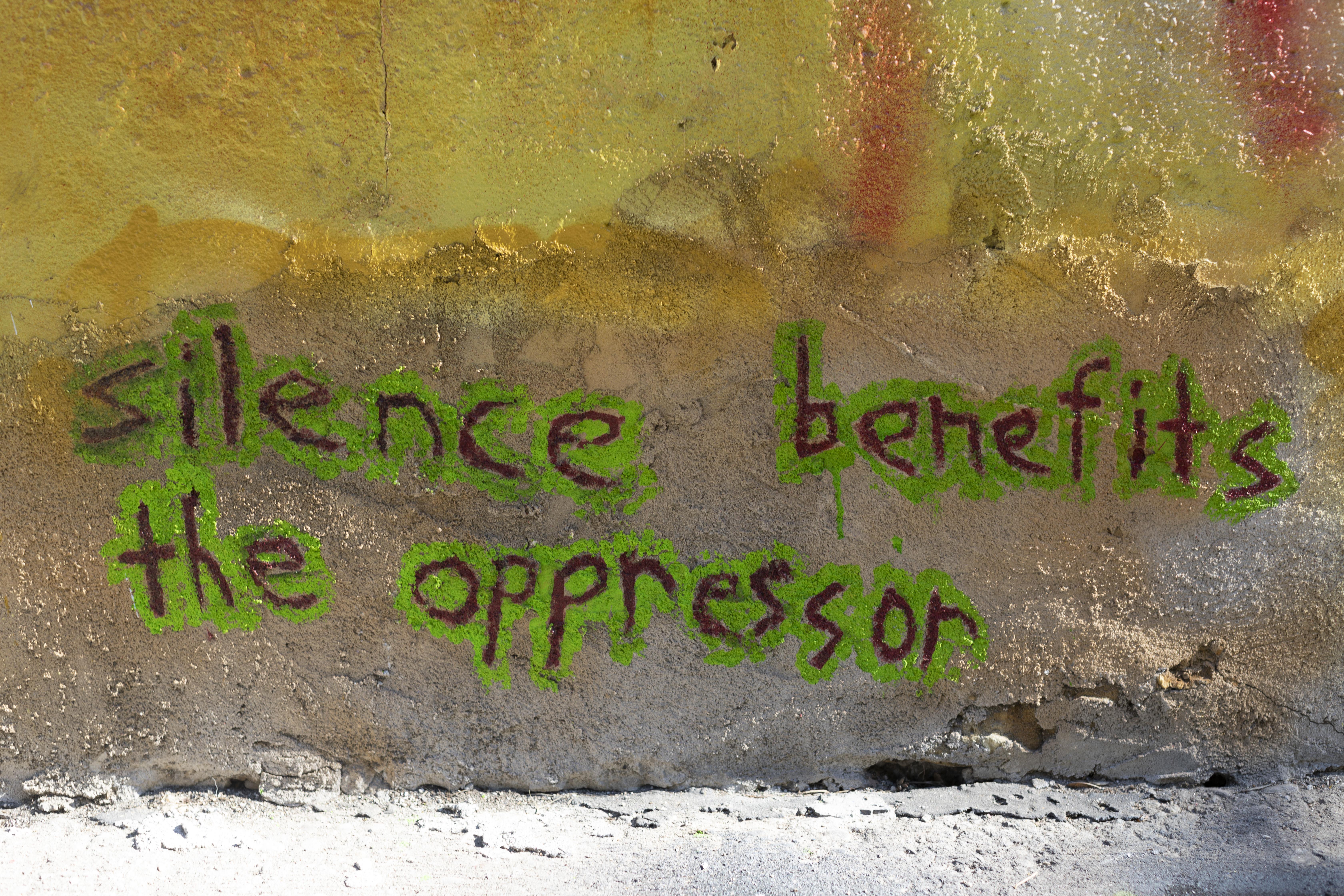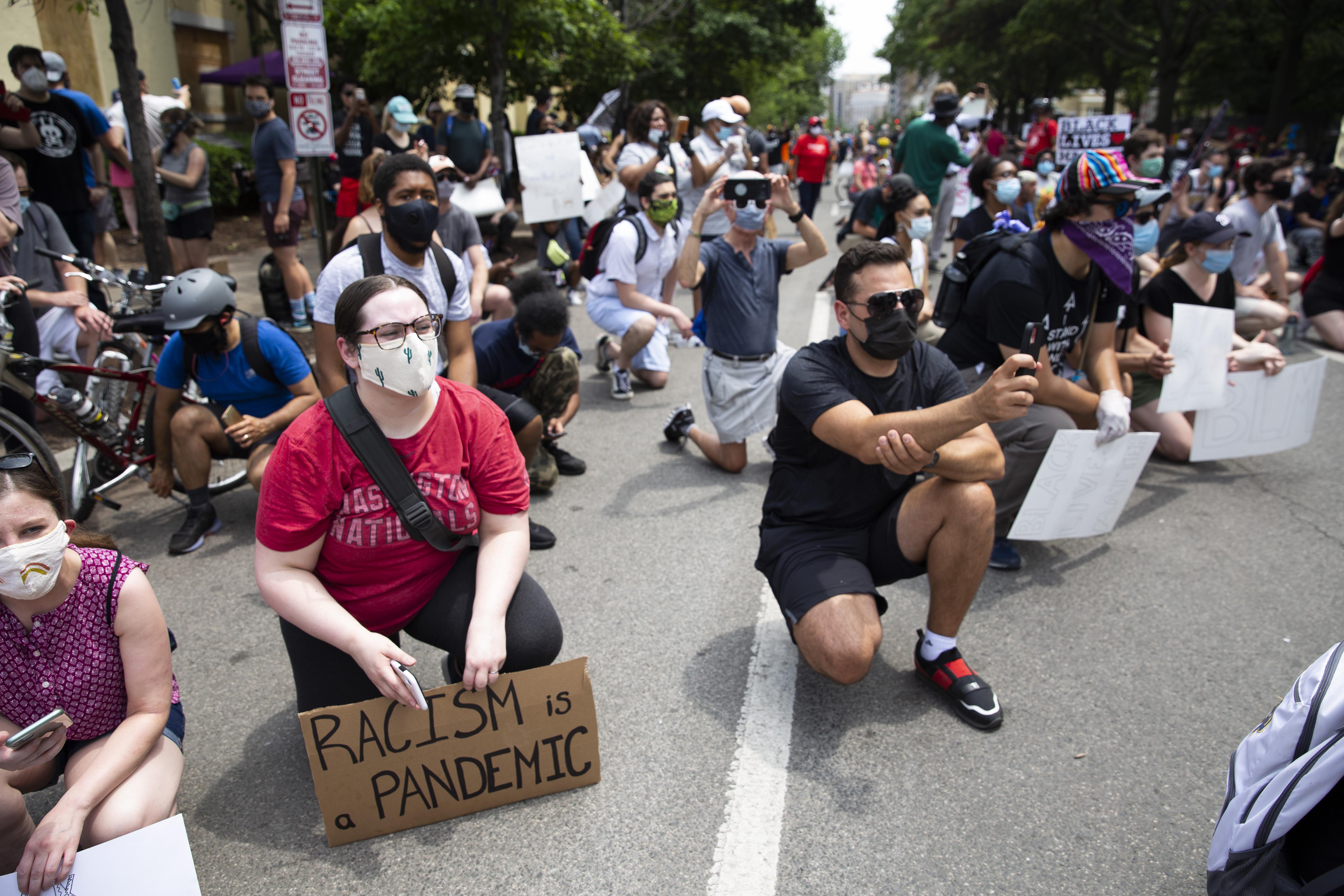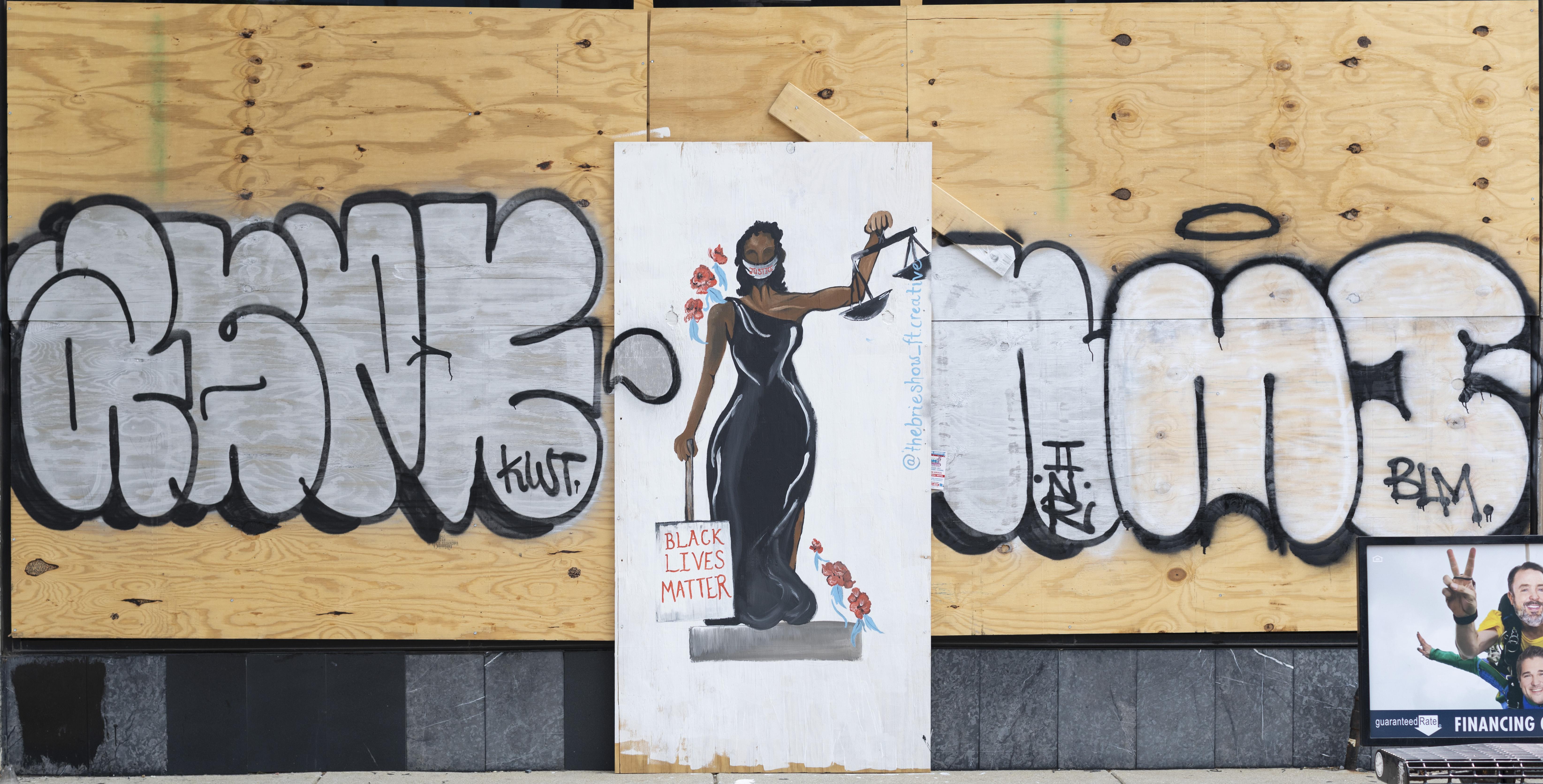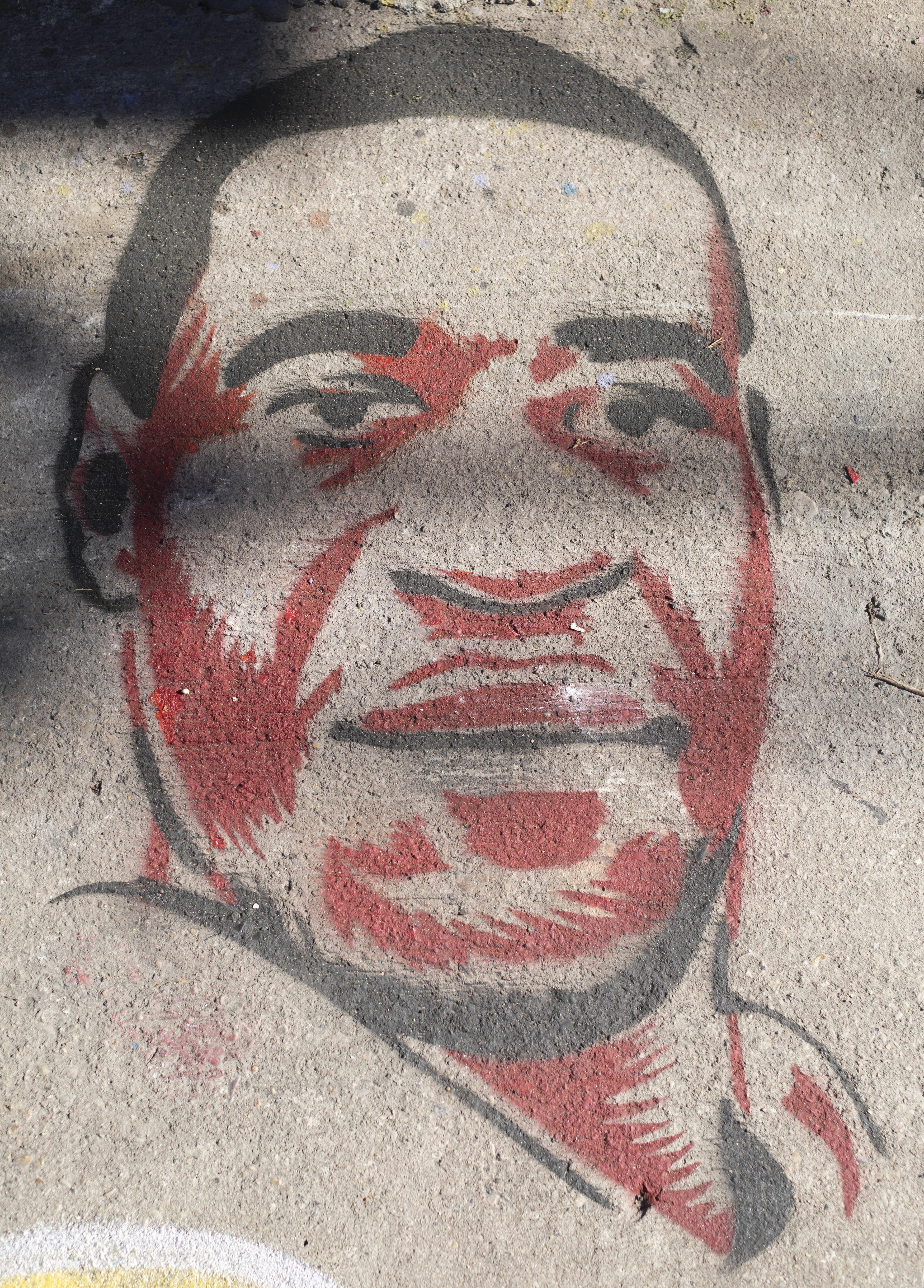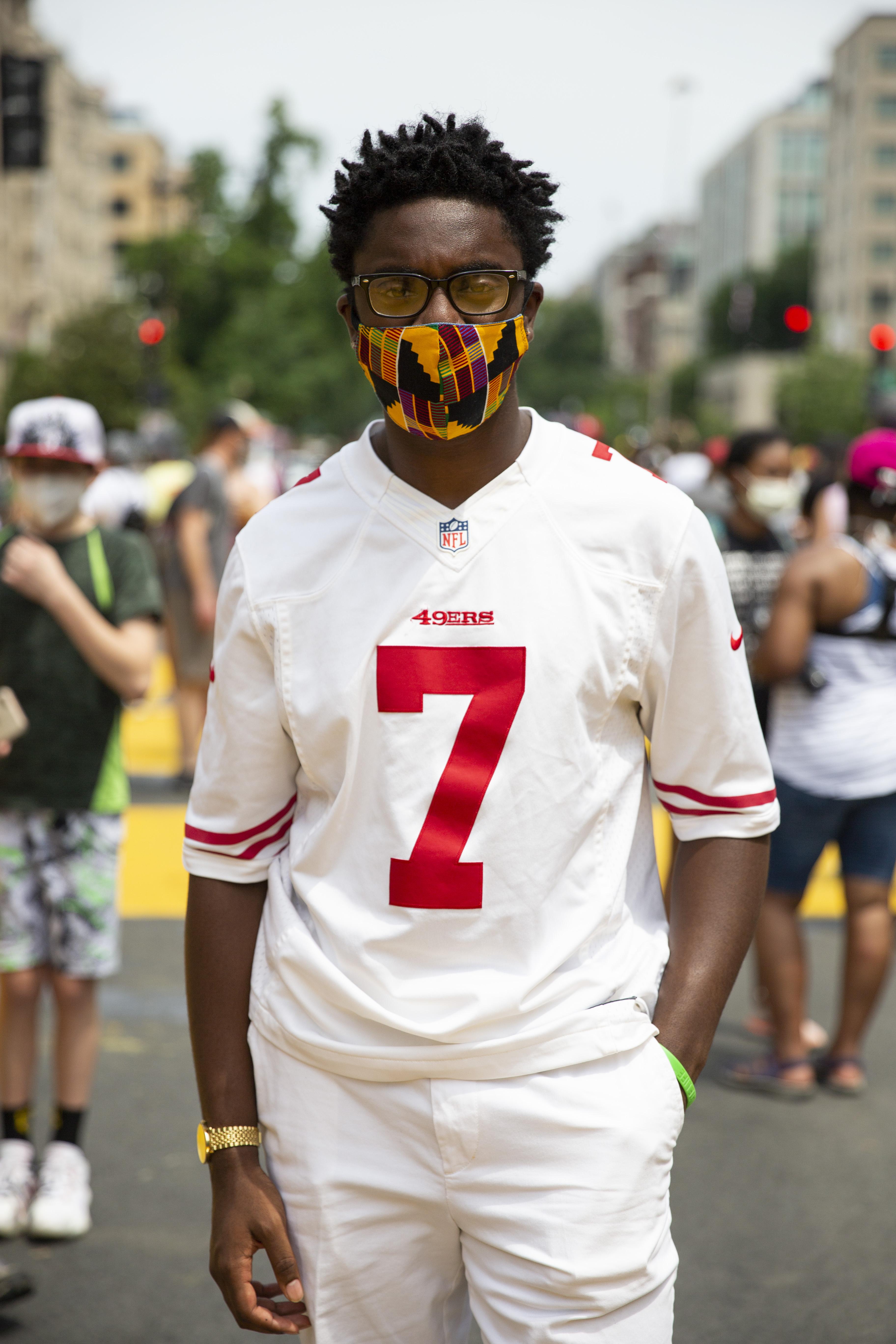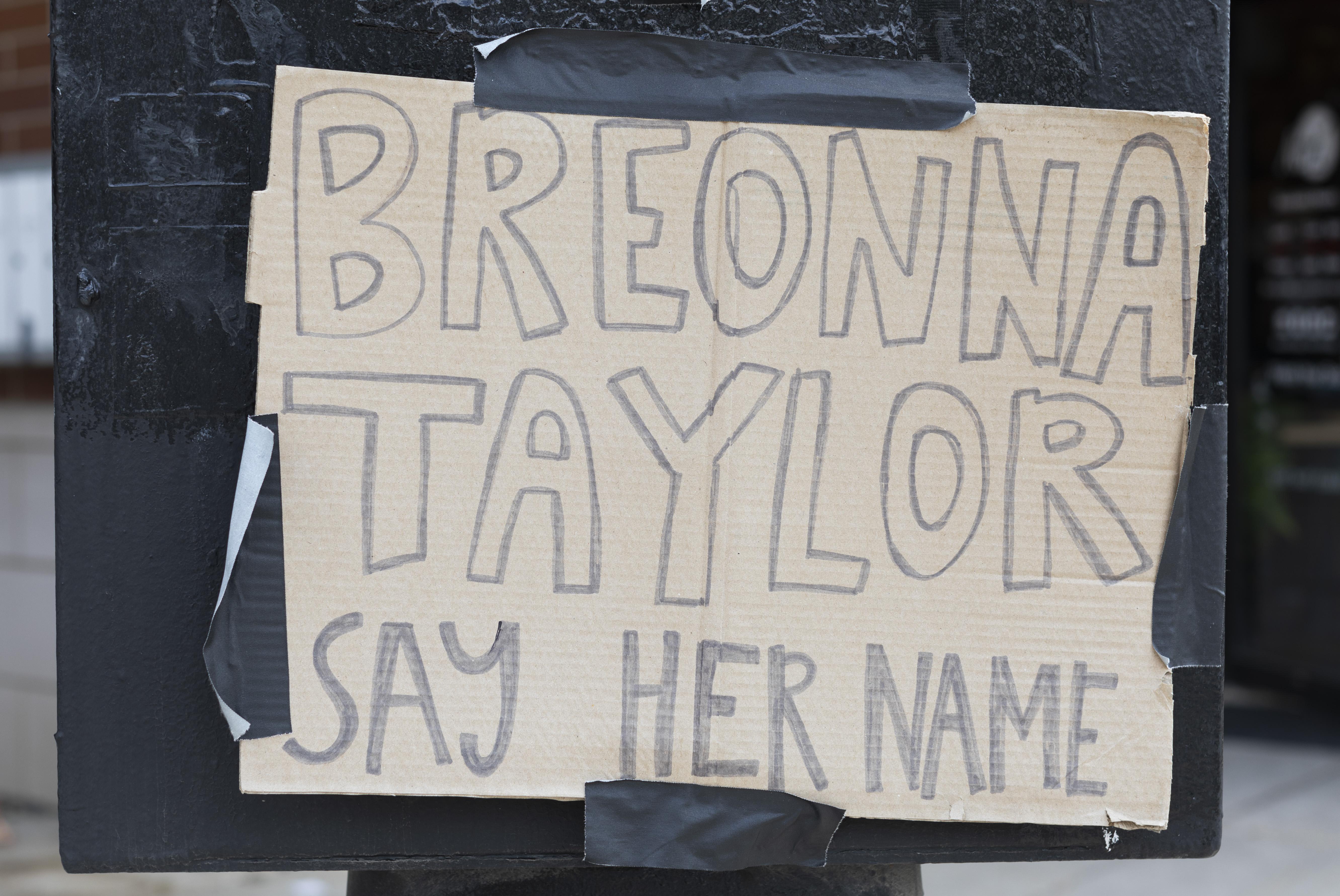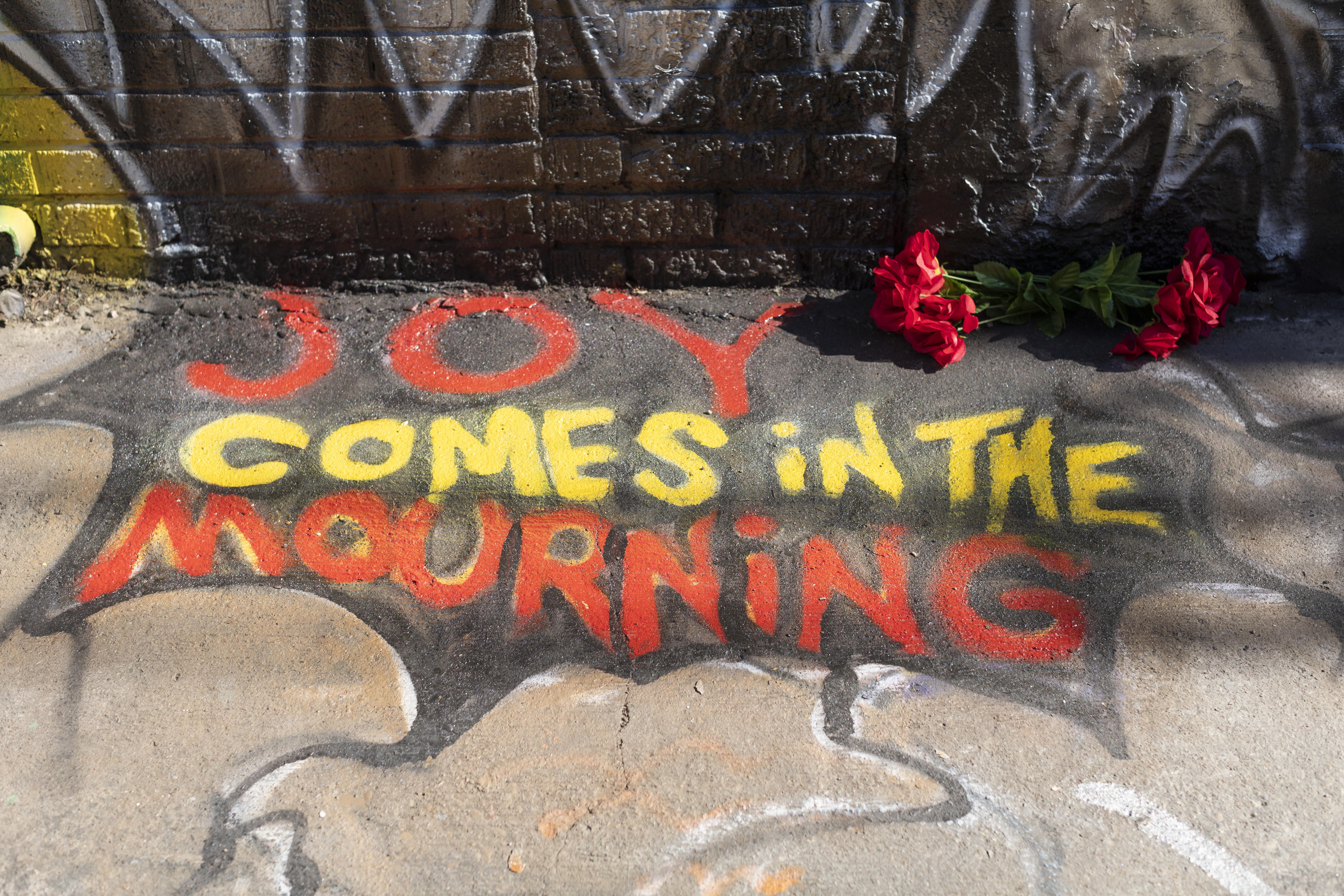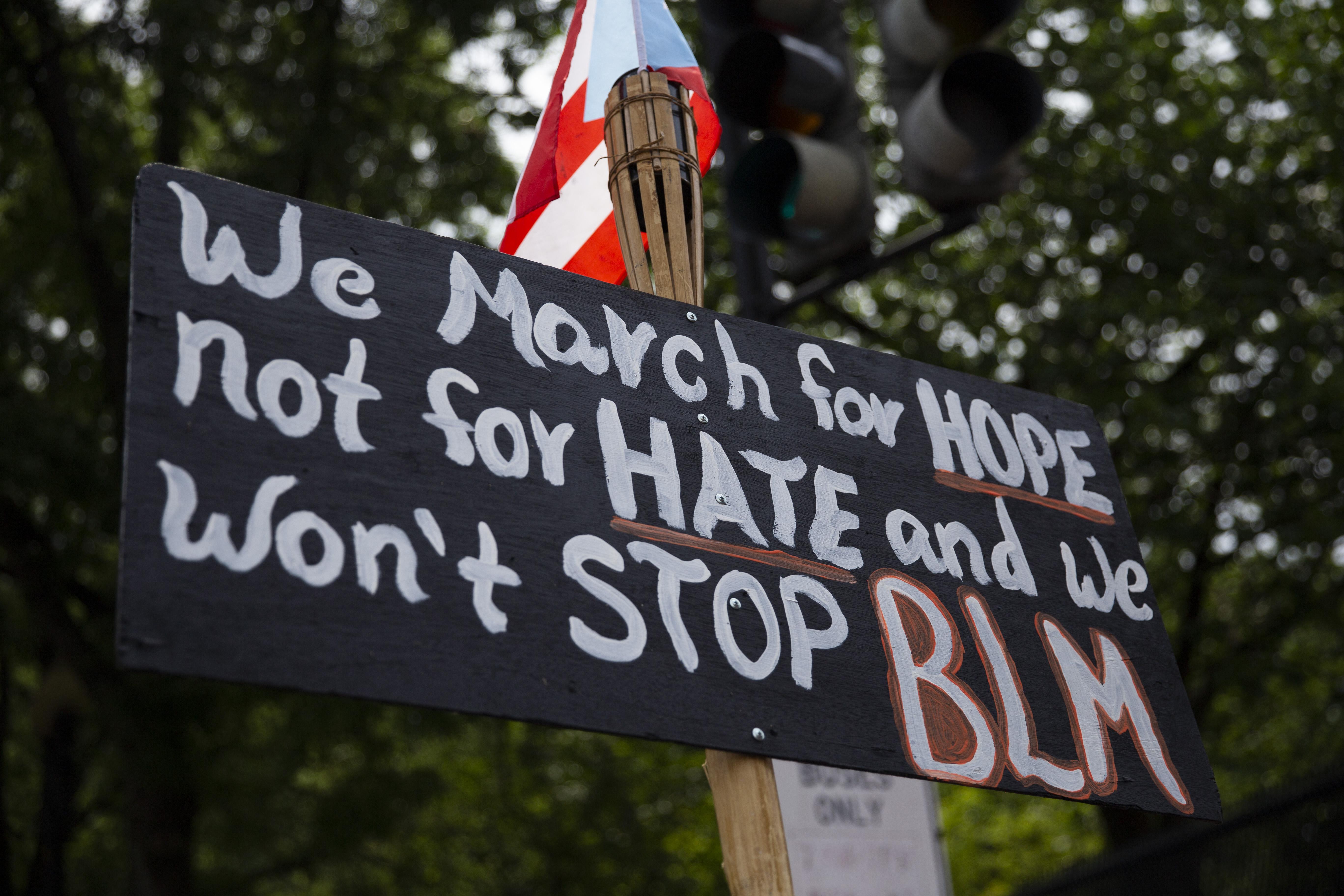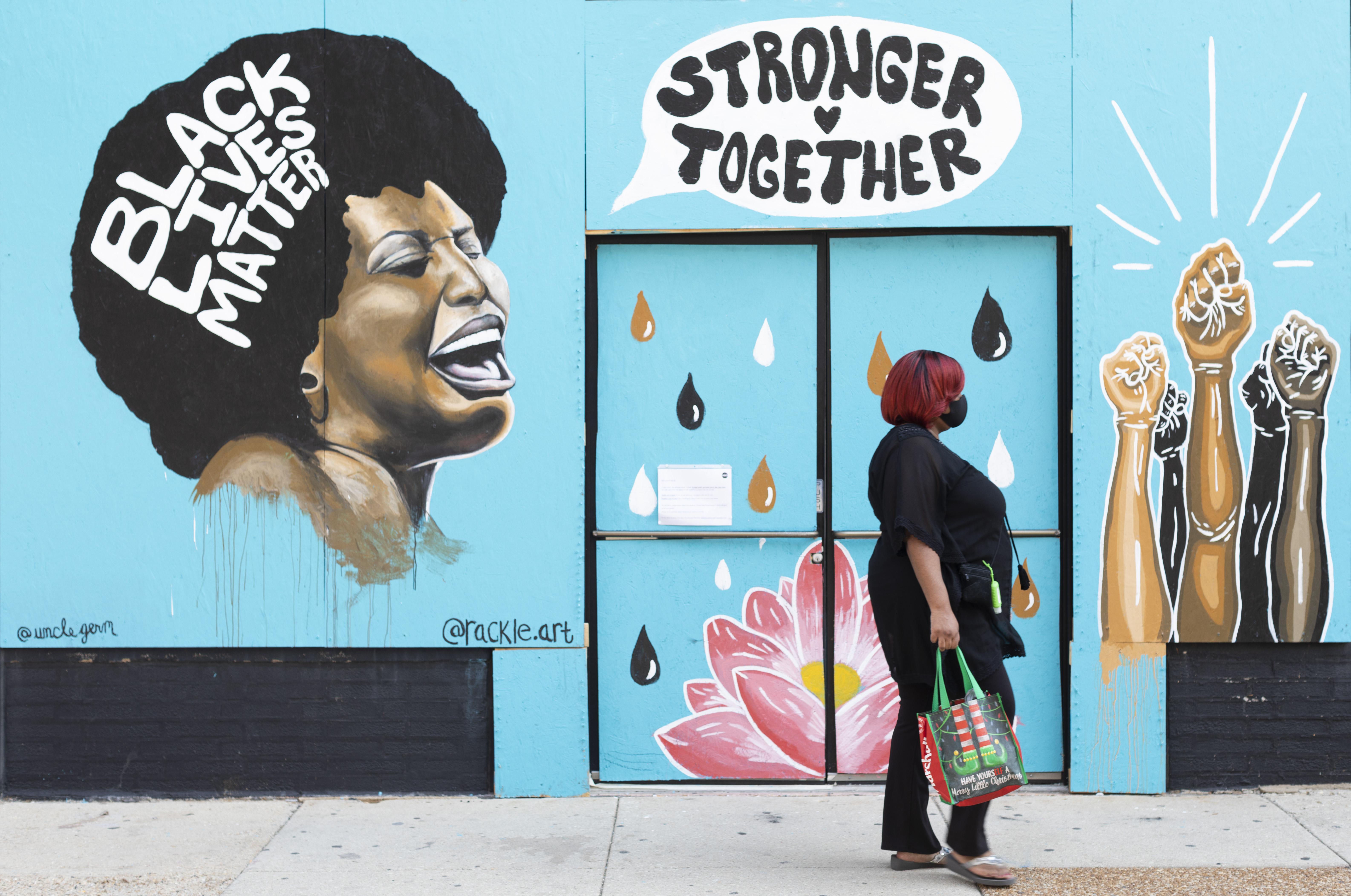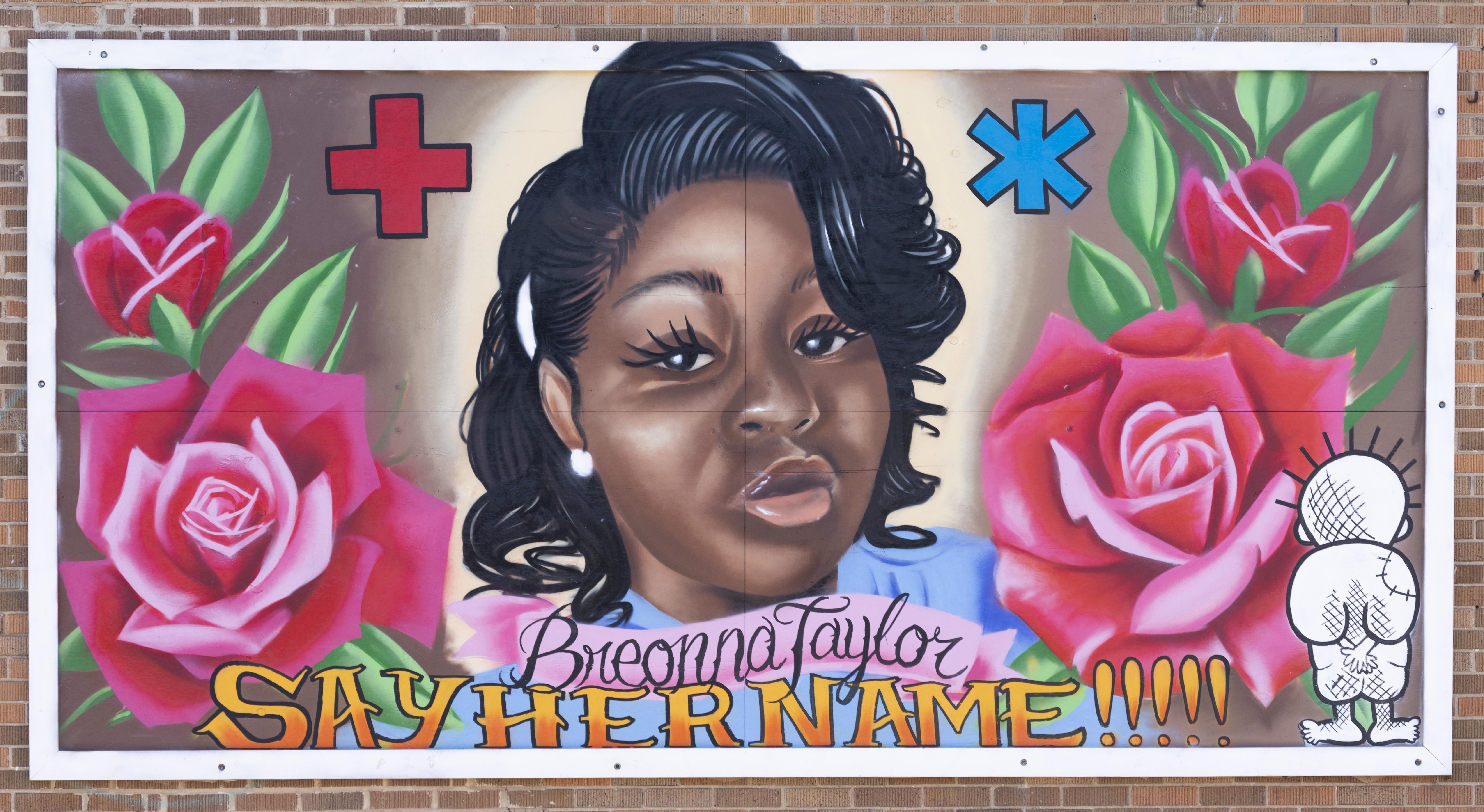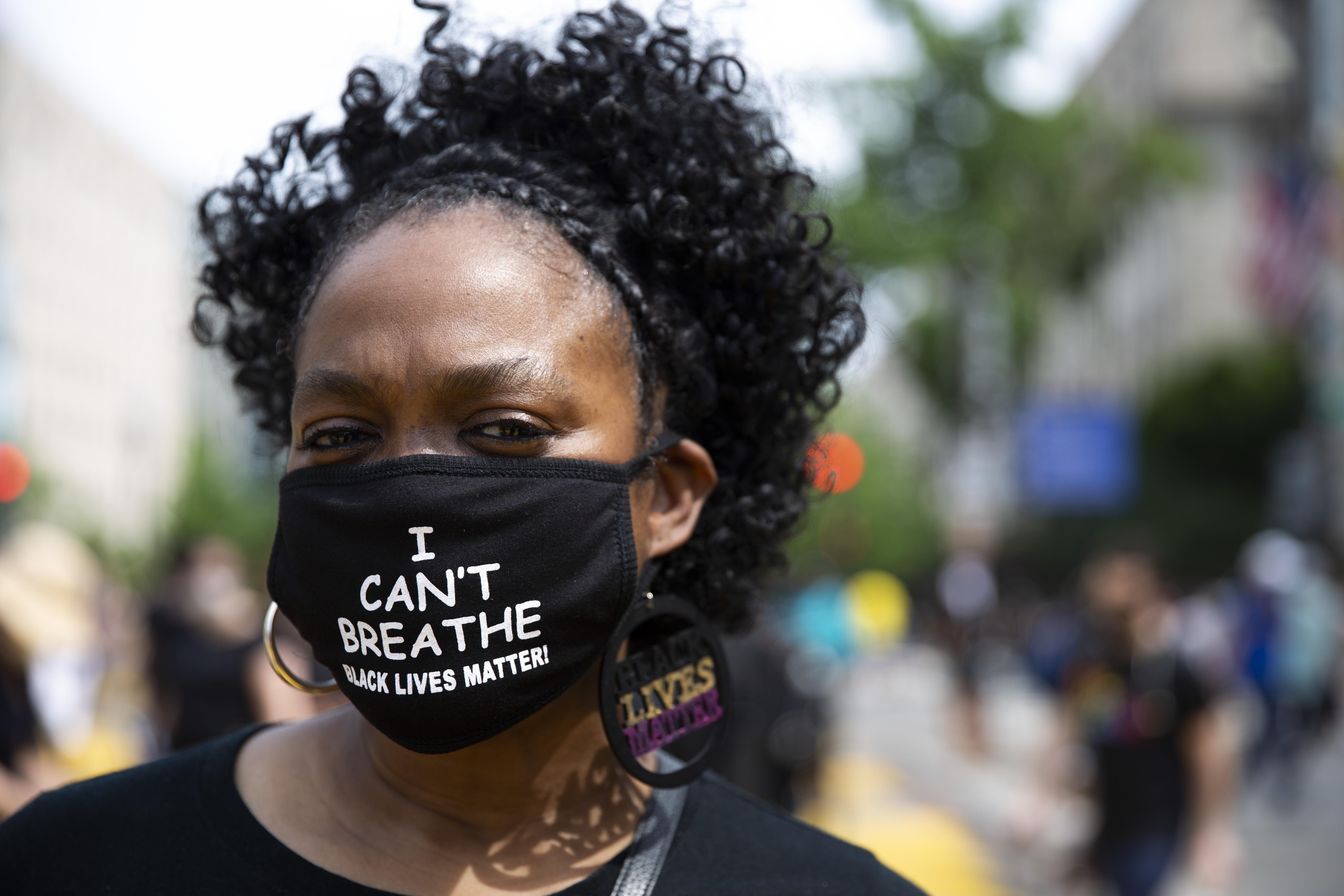 Smith Center Newsletter:
Volume 2 Issue 1
Preview the forthcoming issue of our Smith Center newsletter with photos of our nationwide collaborative projects
Community Curation in New Orleans
Visit the link below to view photos from our New Orleans Community Curation.
NOLA Photos
Community Archiving Workshop at Saint Paul's College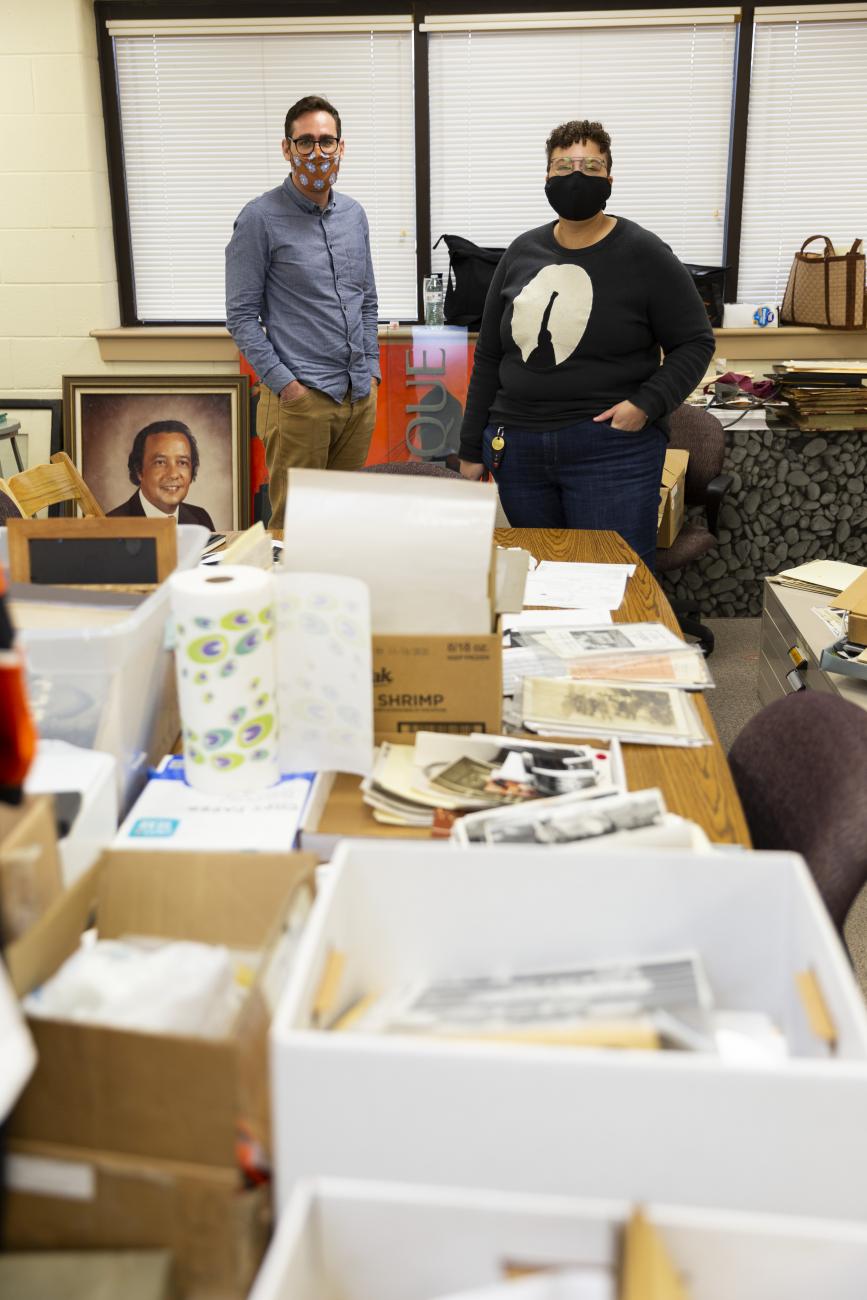 AJ Lawrence and CK Ming in the archives during a site visit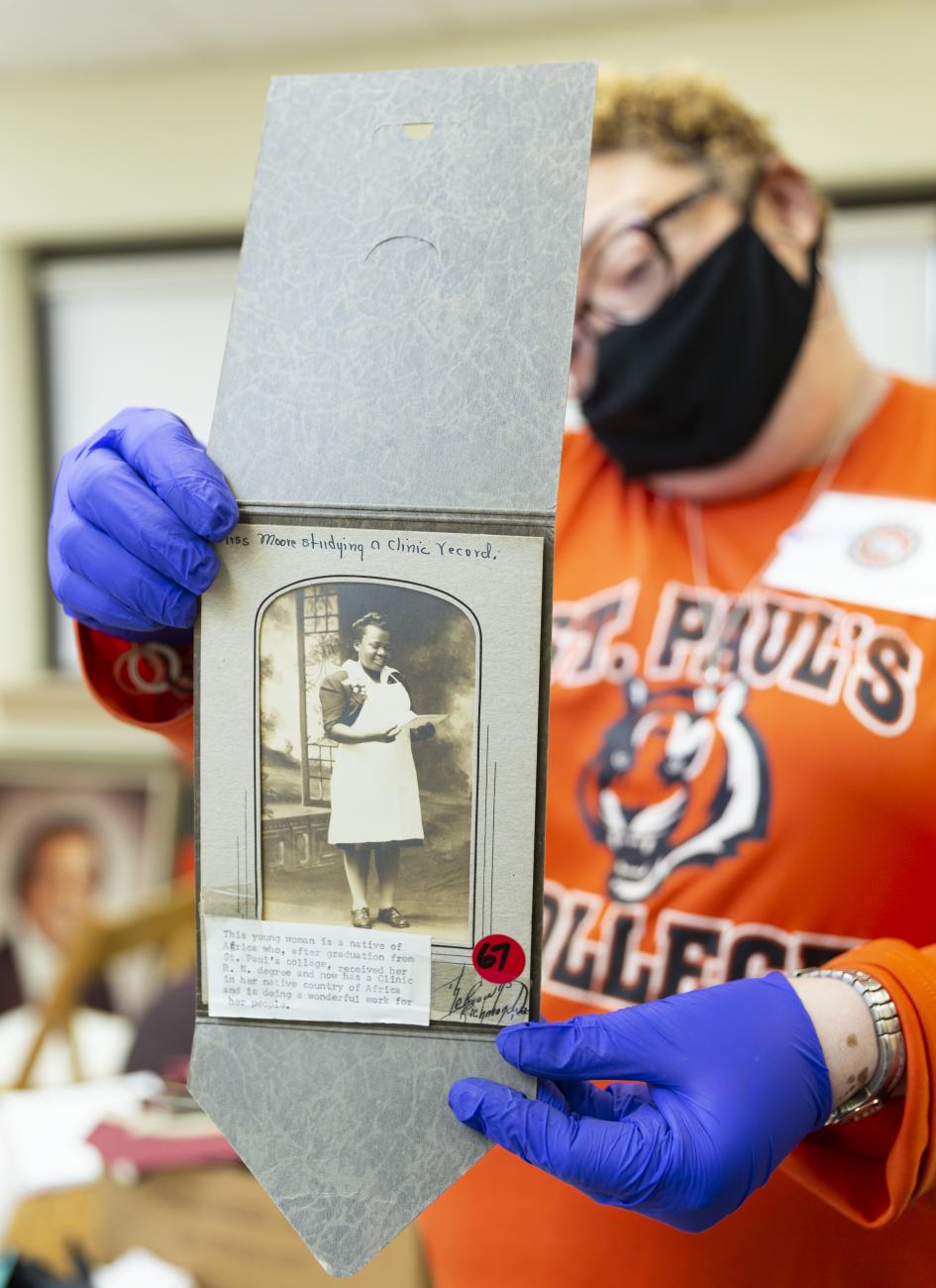 Teya Whitehead, Secretary of the James Solomon Russell/Saint Paul's College Museum and Archives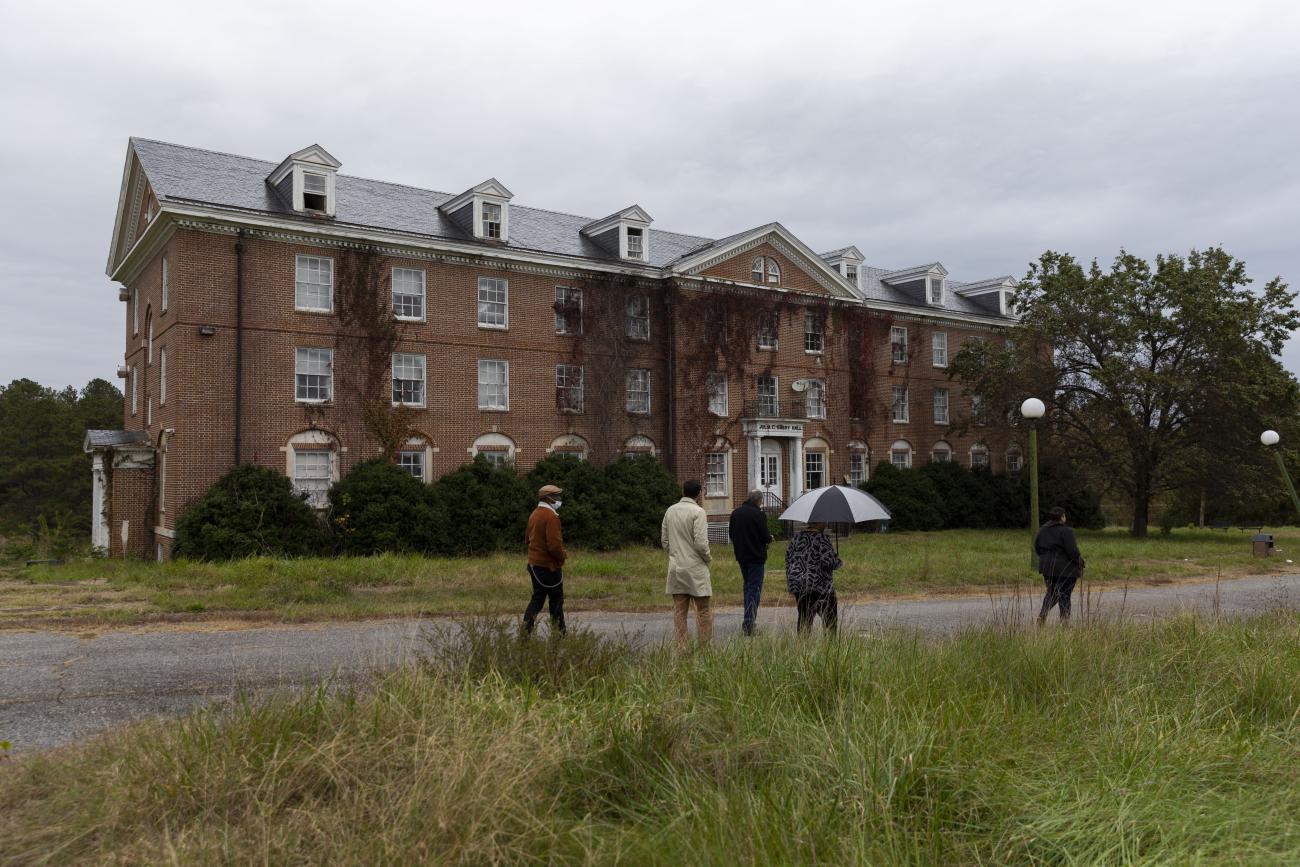 Walking the grounds of Saint Paul's College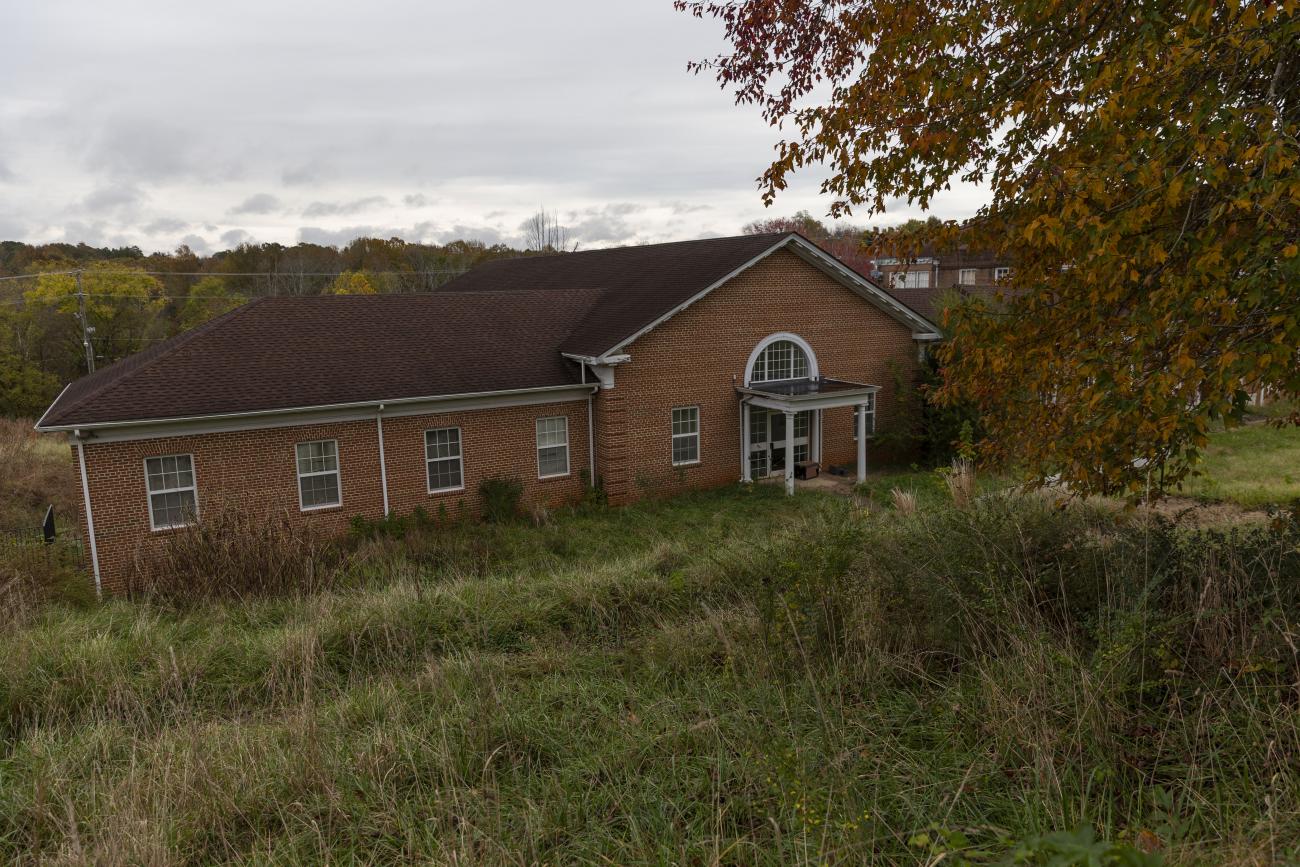 Stately desolation, photographed by Leah Jones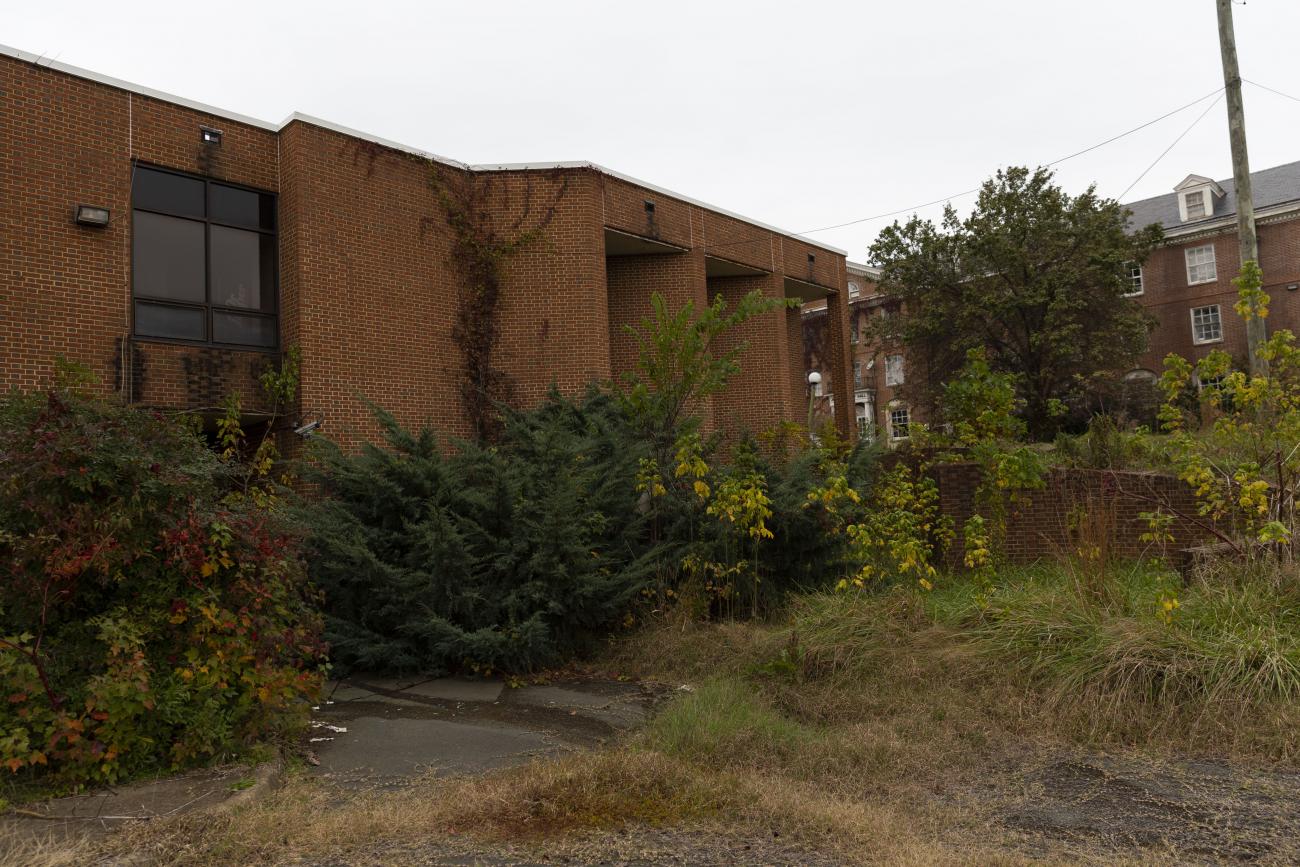 Saint Paul's College Library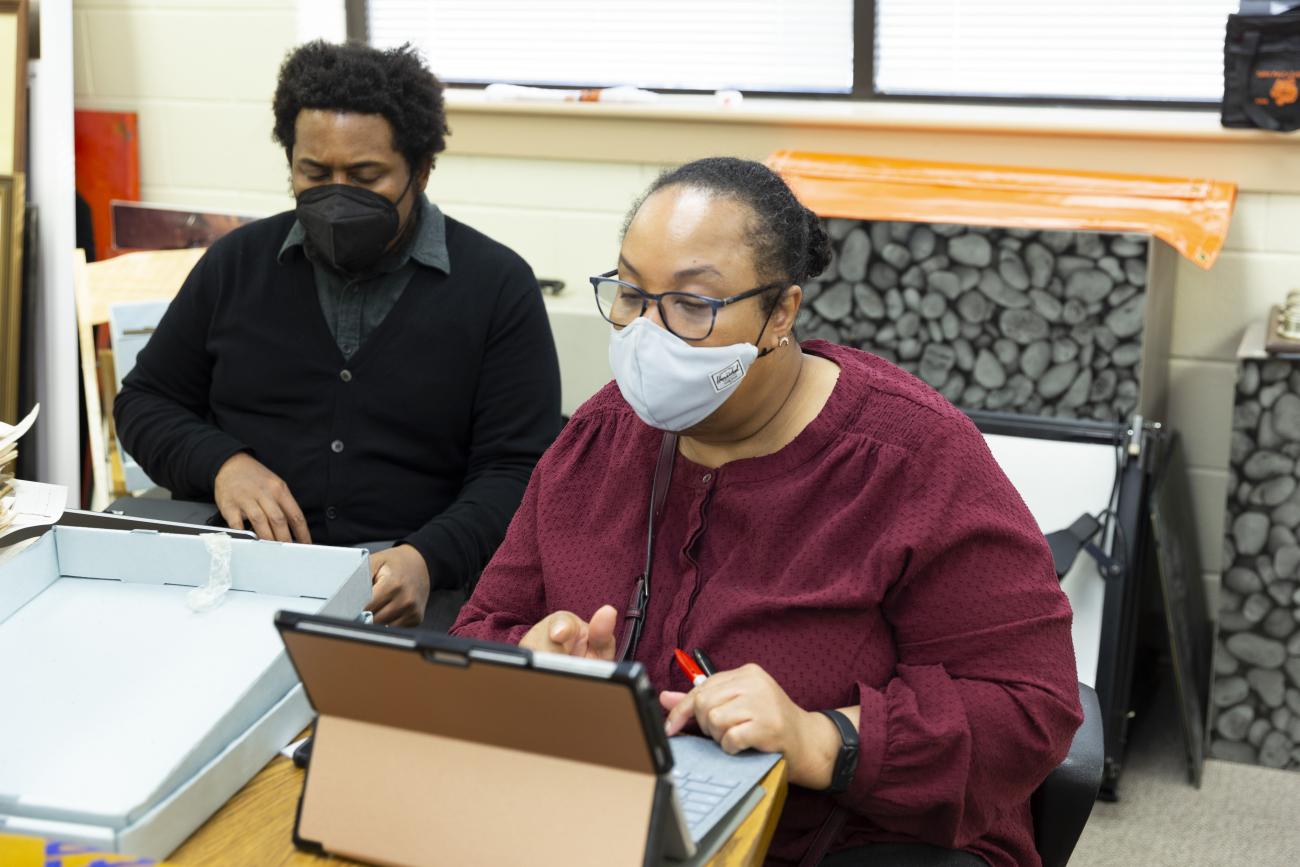 Sterling Warren and Angela Winand at work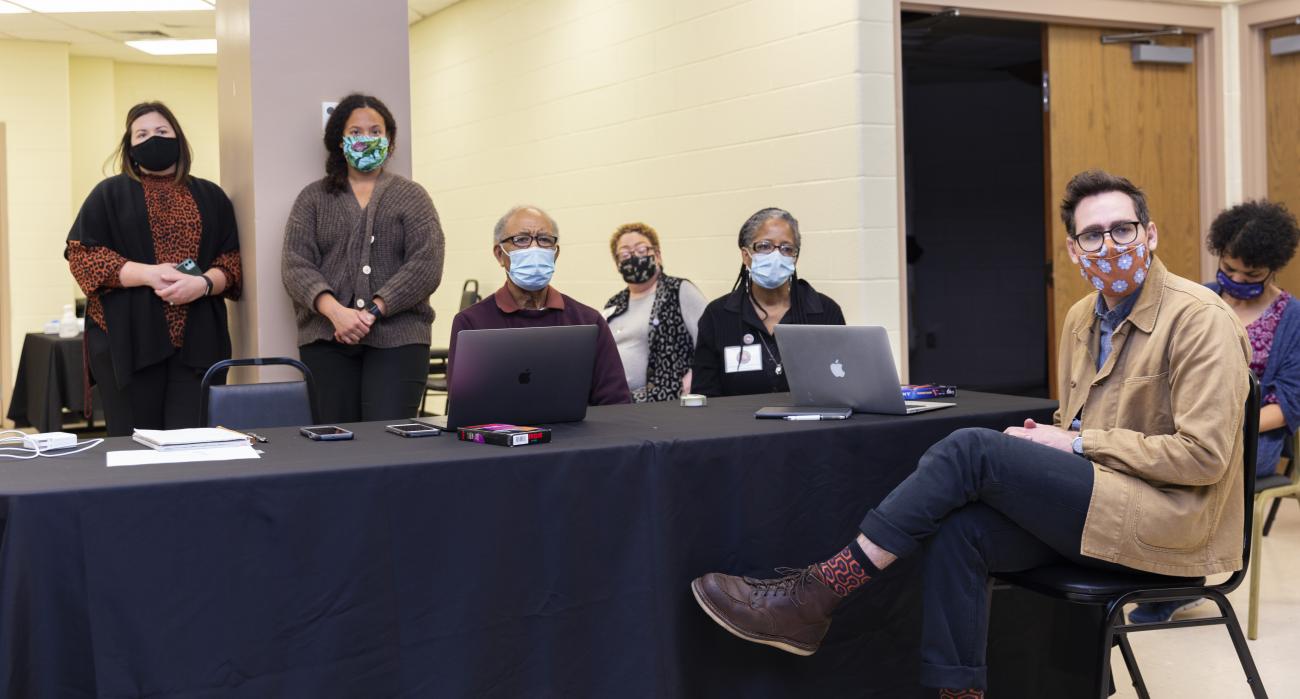 Smith Center and JSR|SPC staff members ready for the Community Archiving Workshop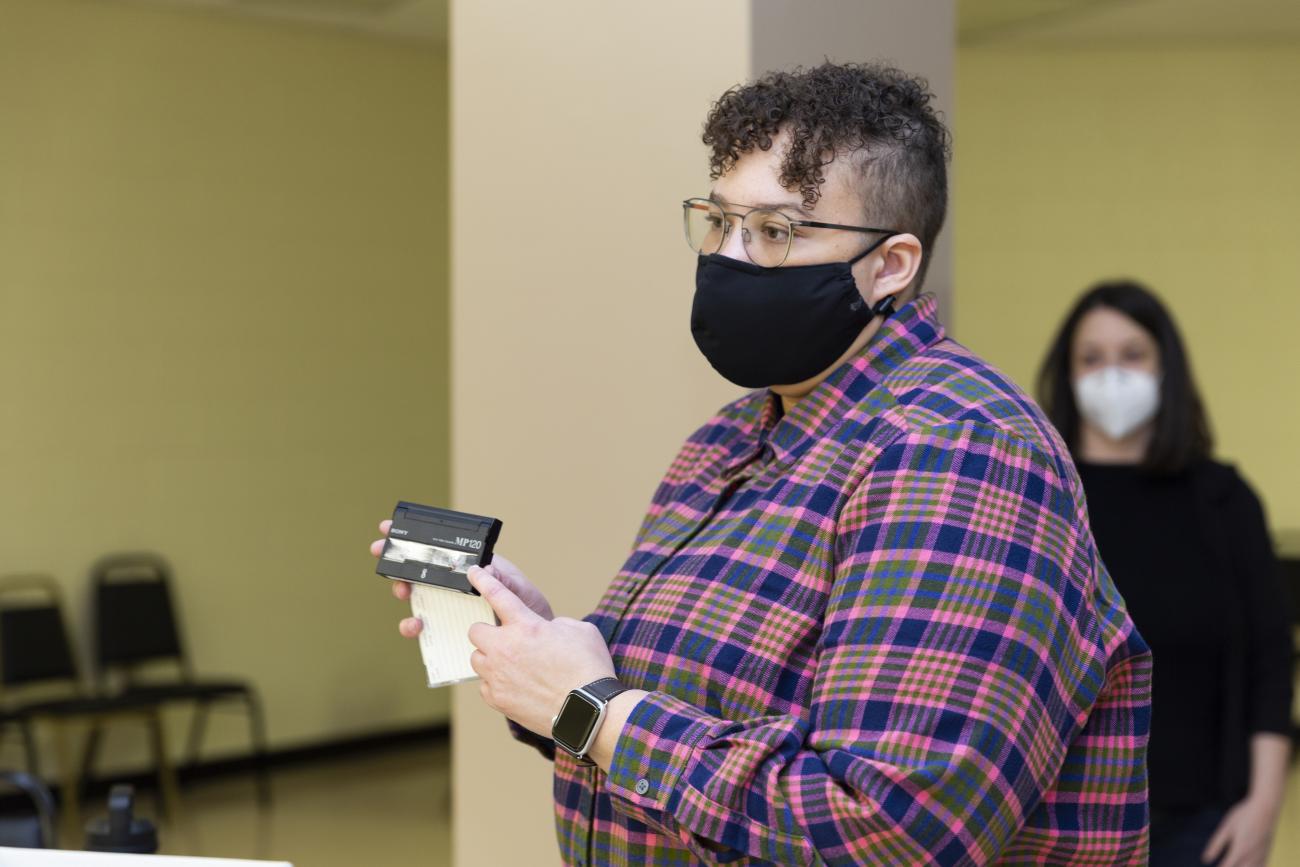 CK Ming sharing knowledge about media preservation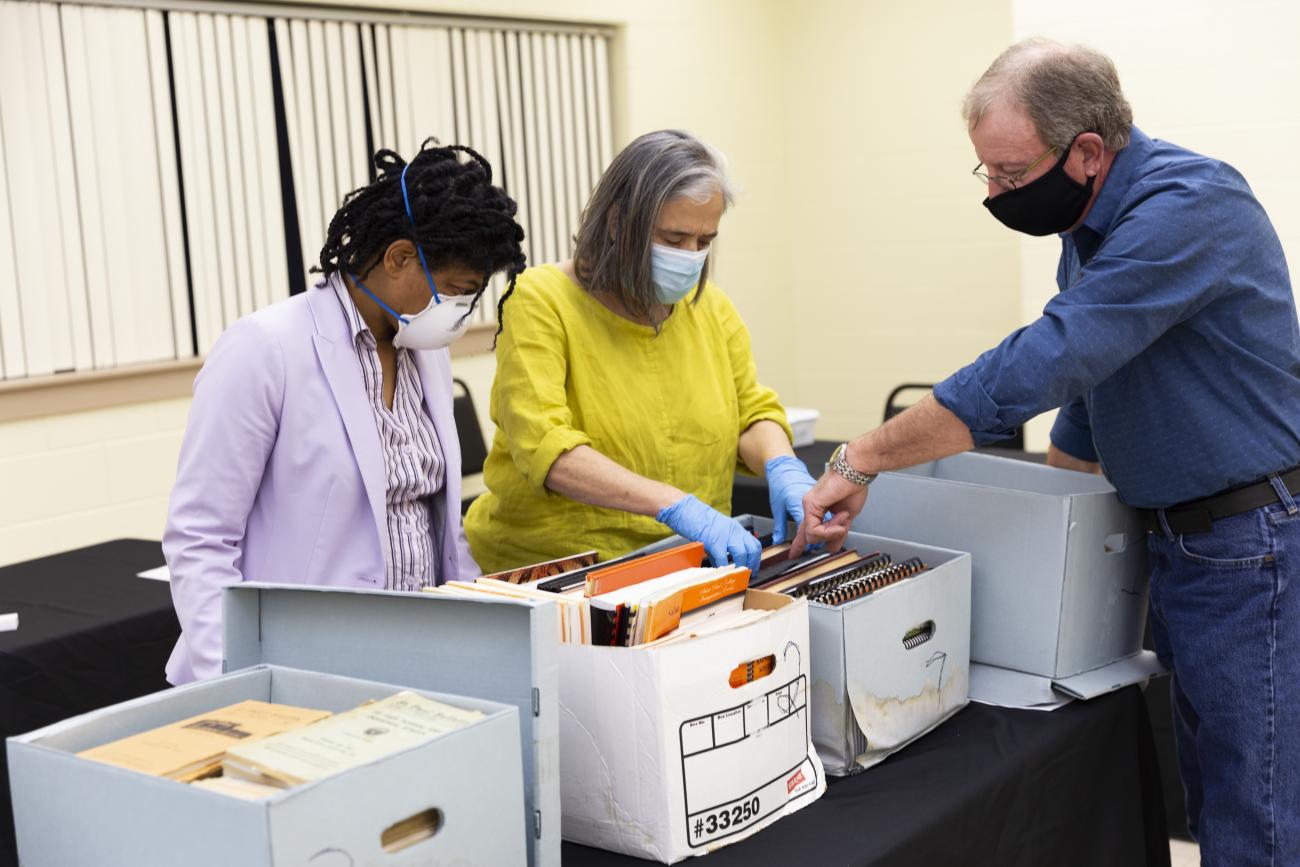 Conservator Valinda Carroll, Community Archiving Workshop Organizer Mona Jimenez, and JSR|SPC Museum and Archives Vice Chairman Bobby Conner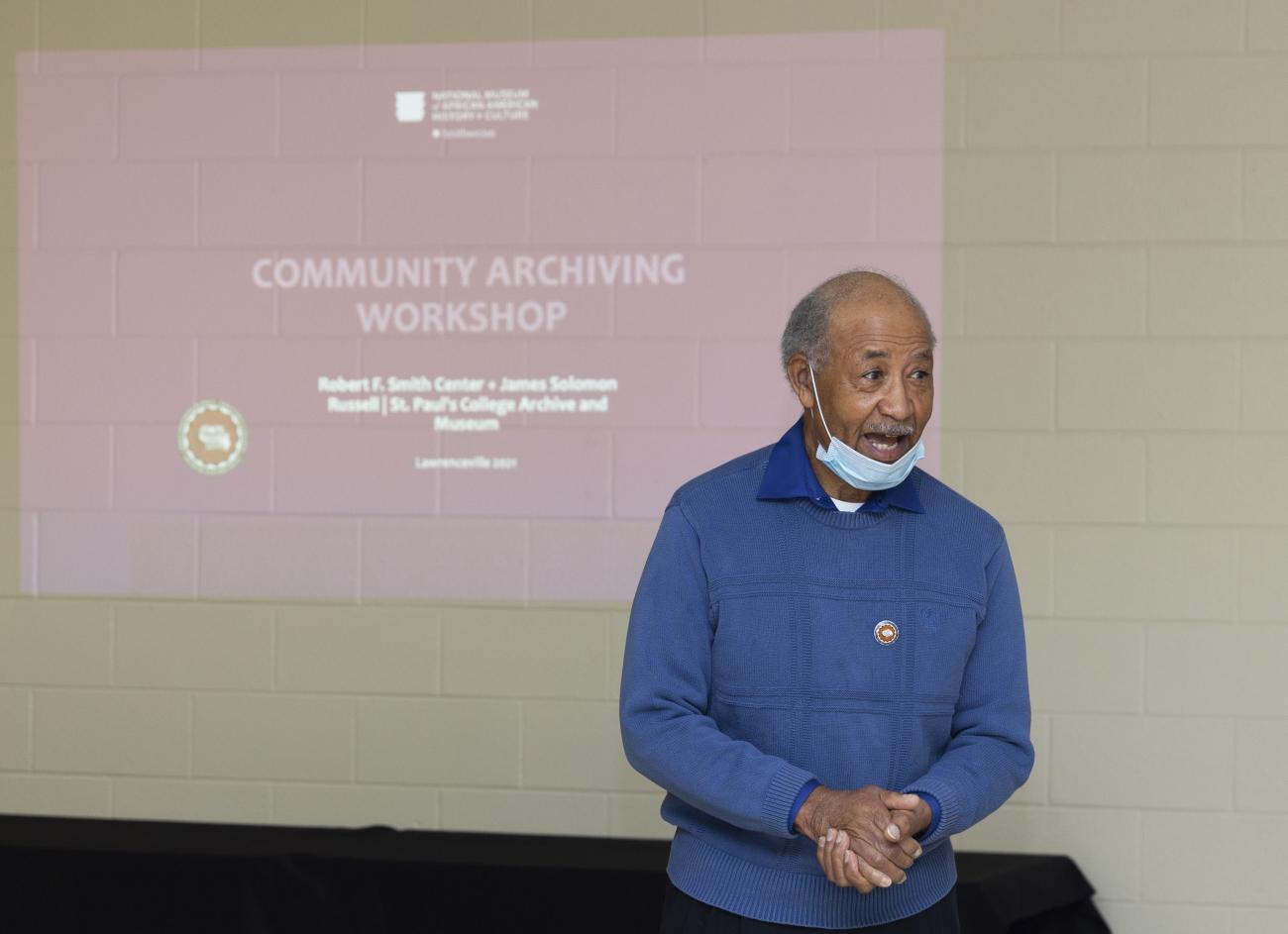 JSR|SPC Museum and Archives Chairman James Grimstead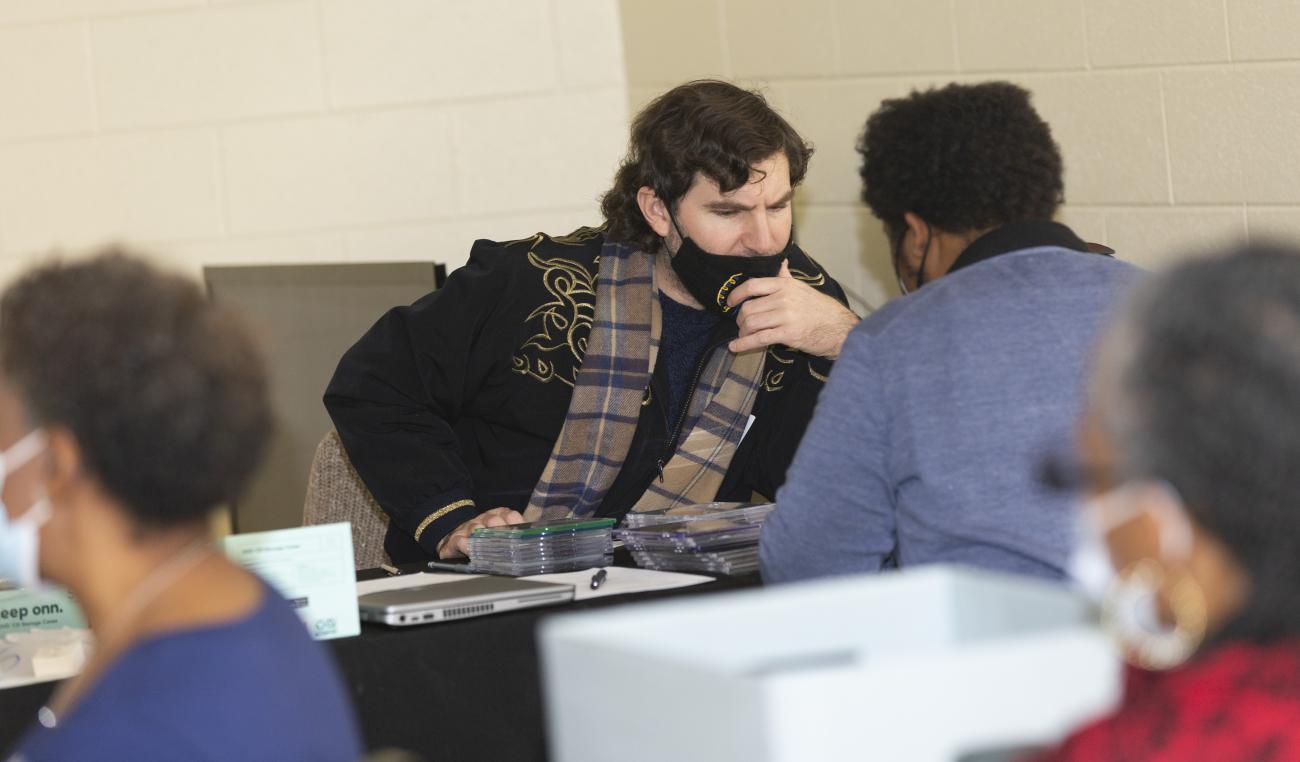 Blake McDowell at work creating an inventory of media objects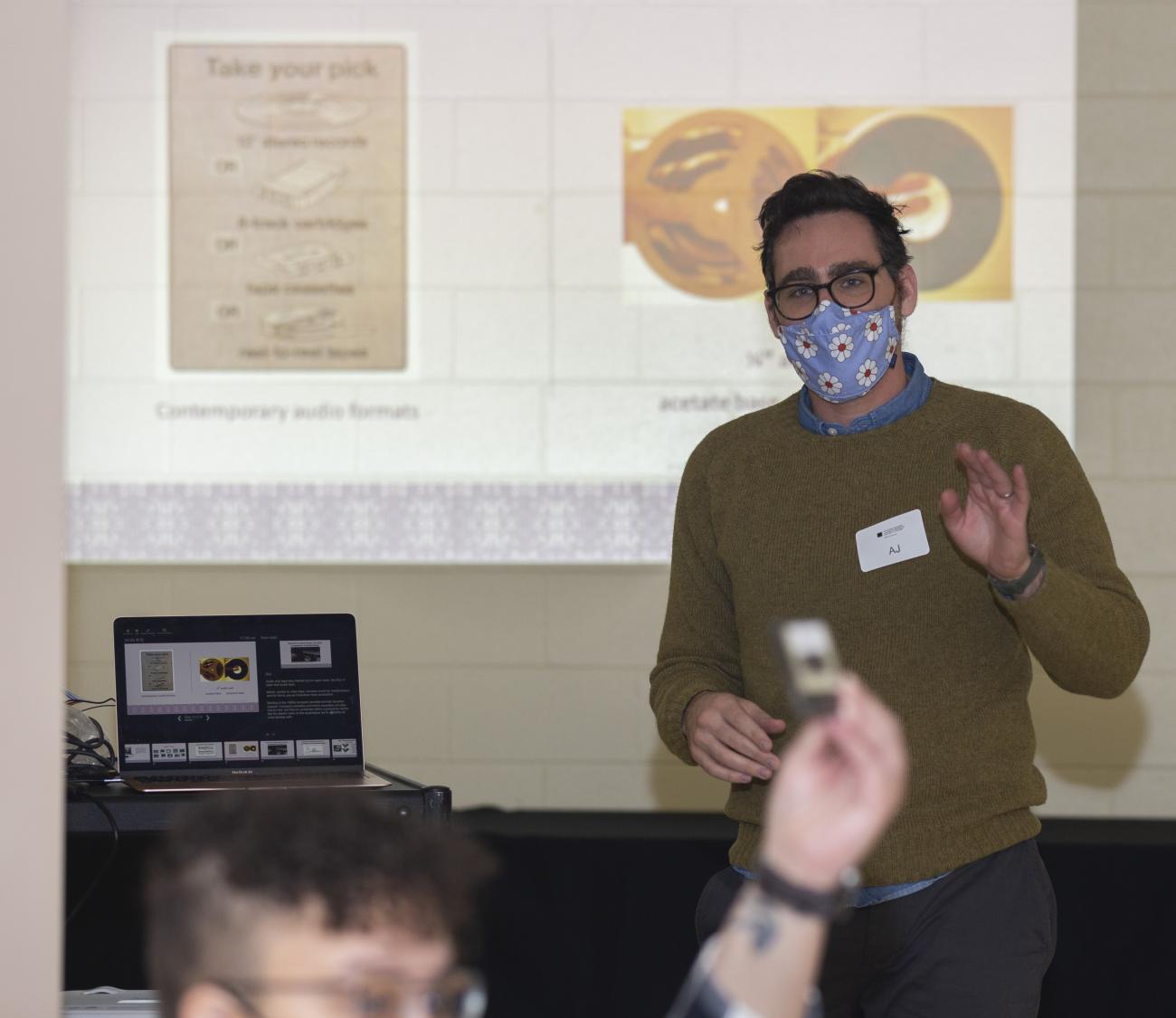 AJ Lawrence presenting information to participants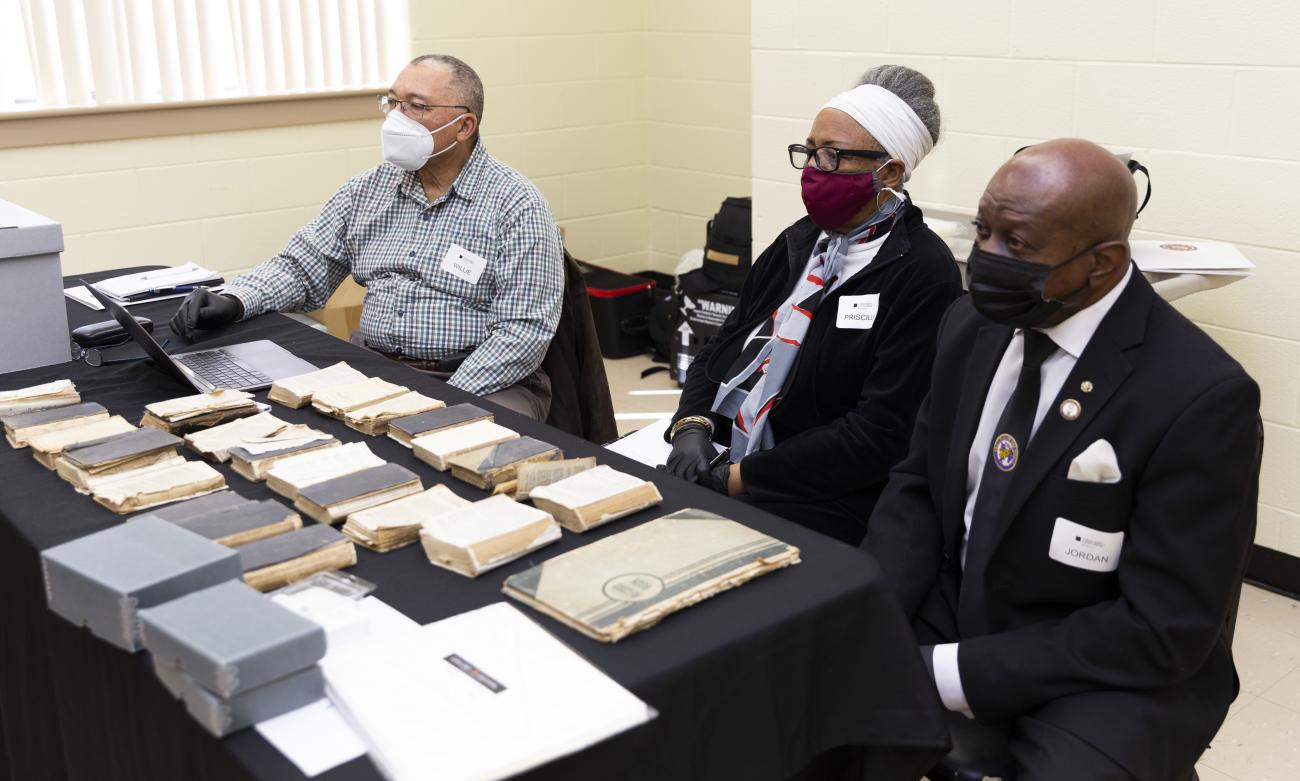 Volunteers helping to create an inventory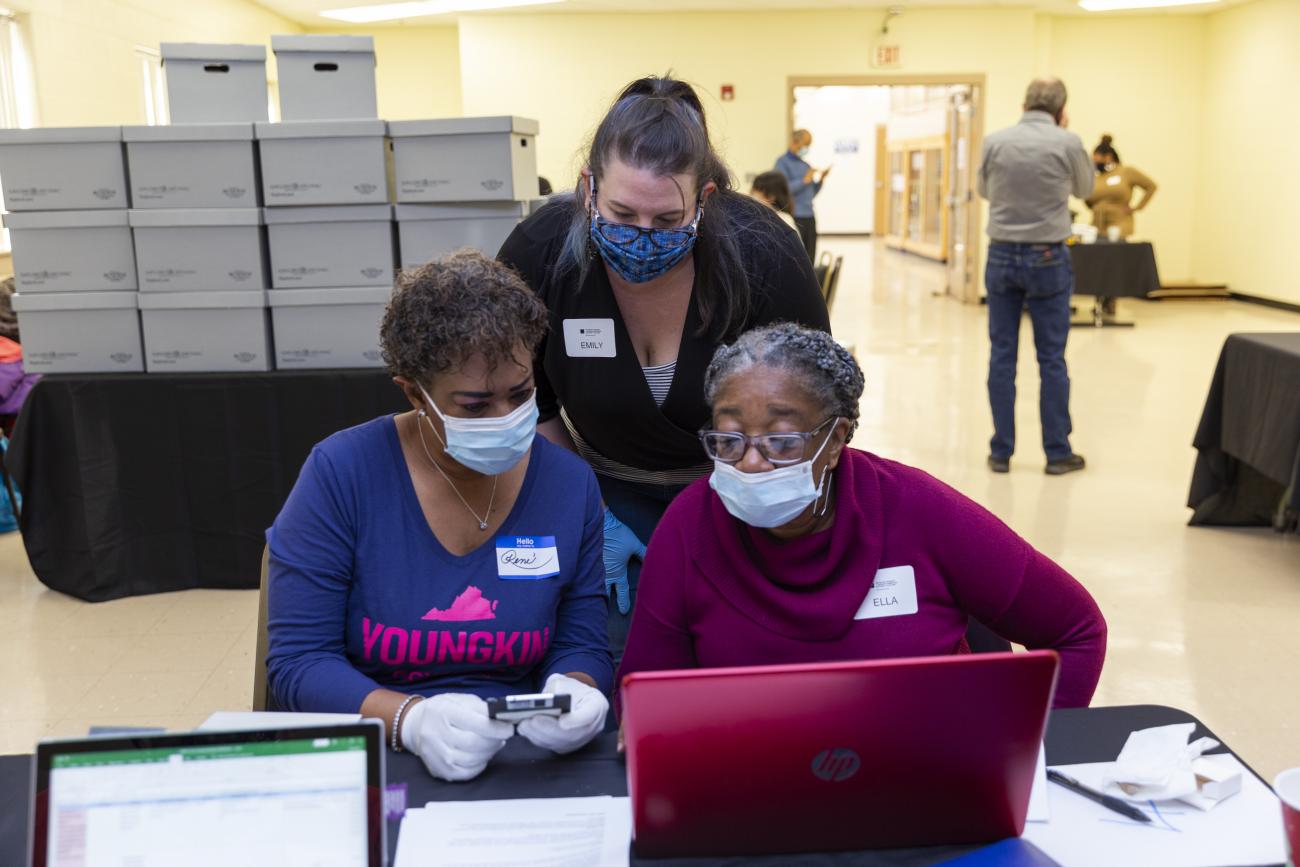 Media Archives Technician Emily Nabasny working with volunteers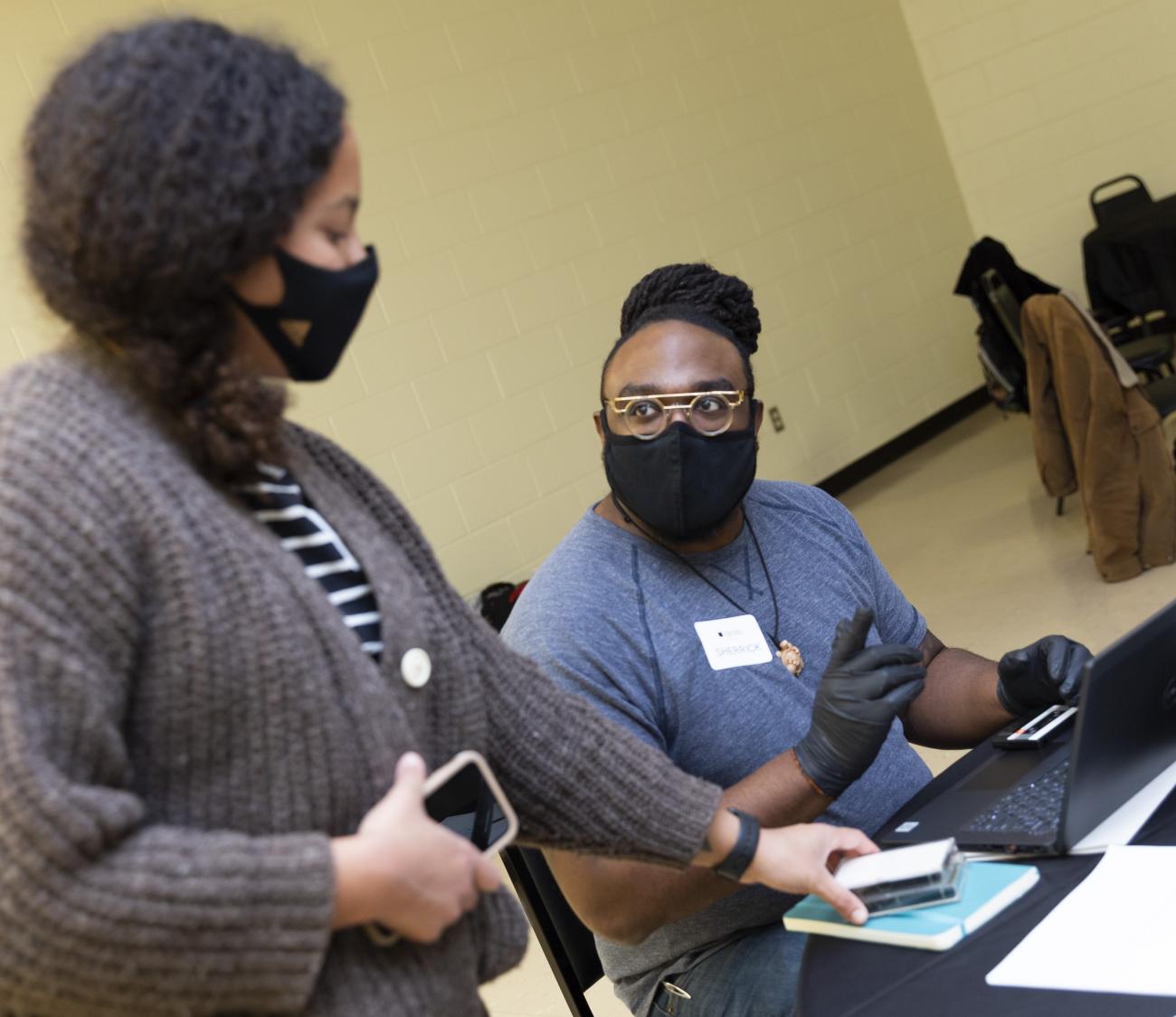 Hannah Scruggs in the midst of collaboration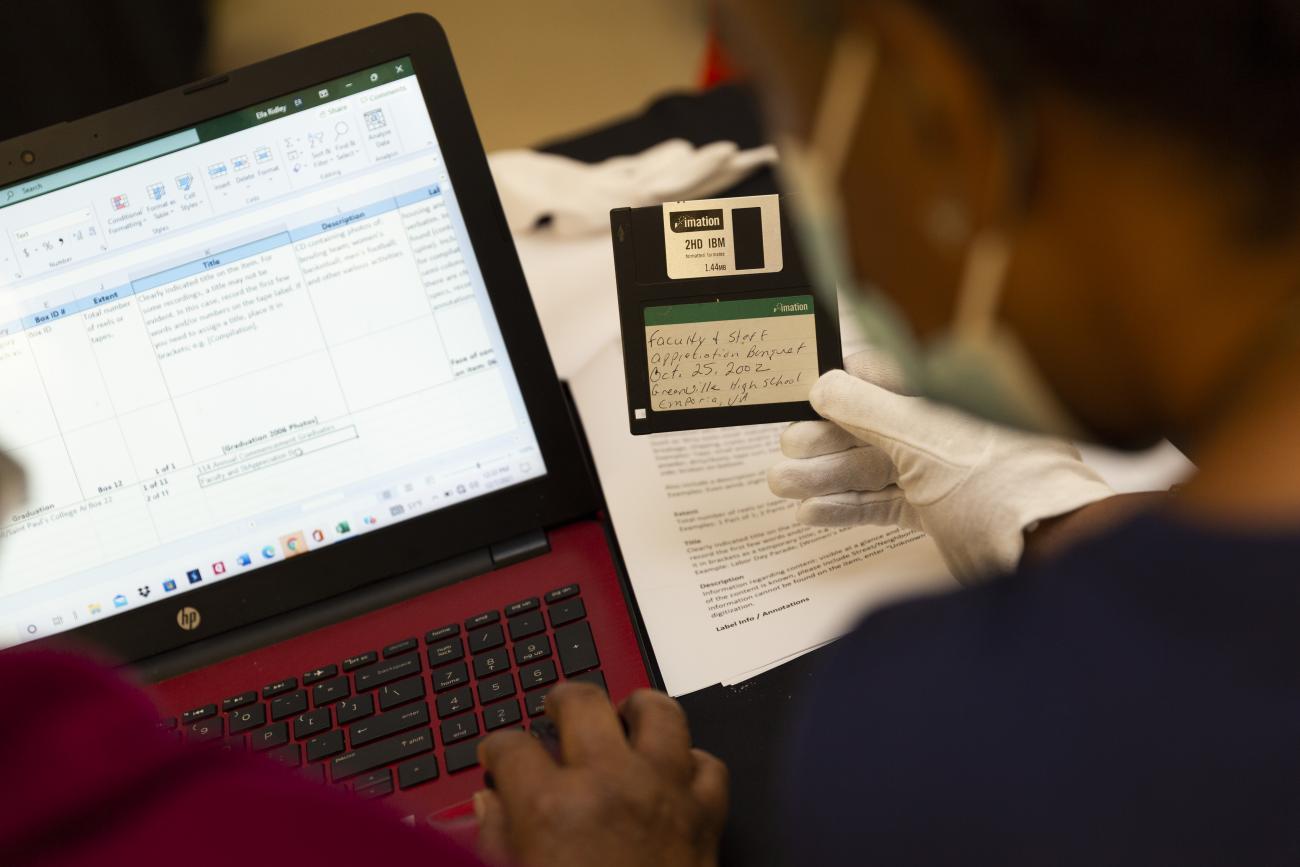 Building an inventory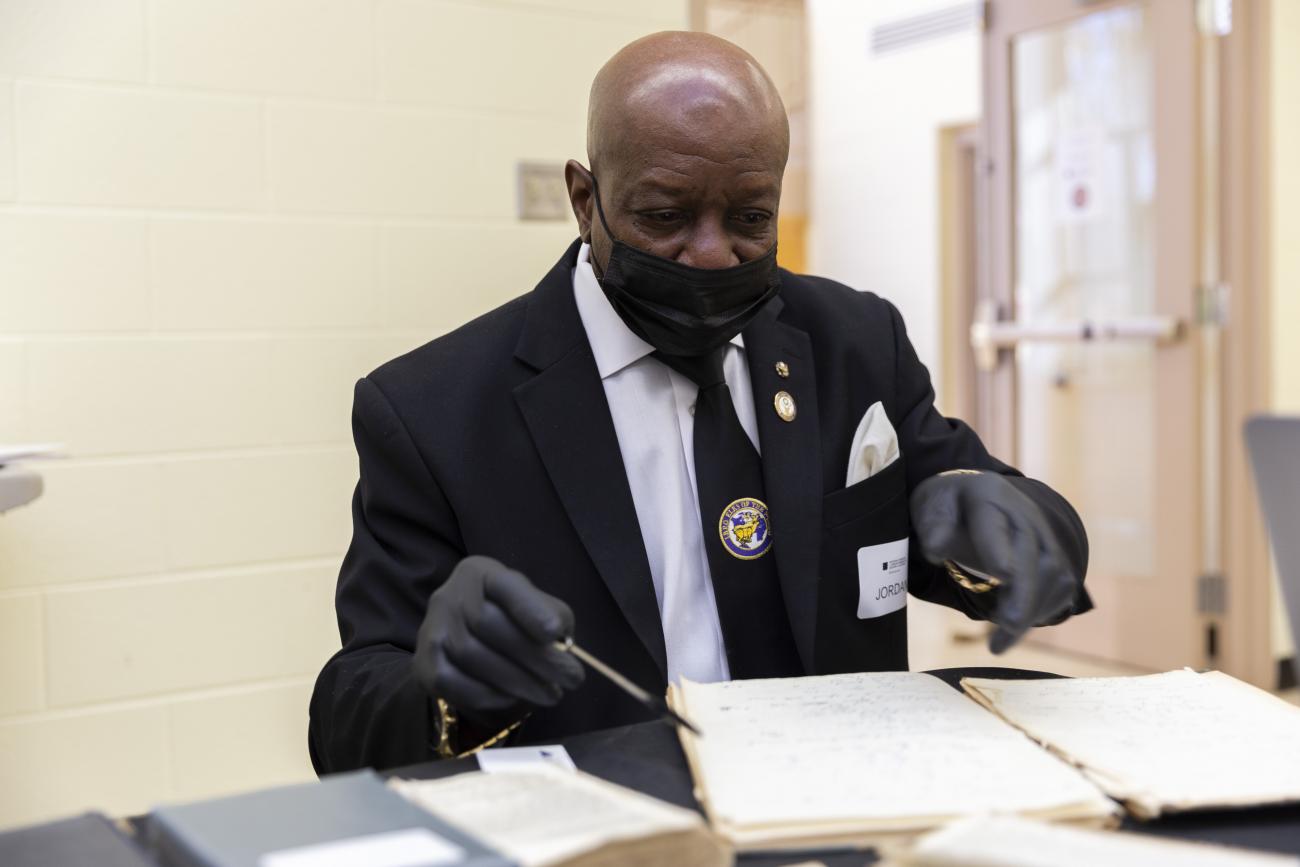 Making discoveries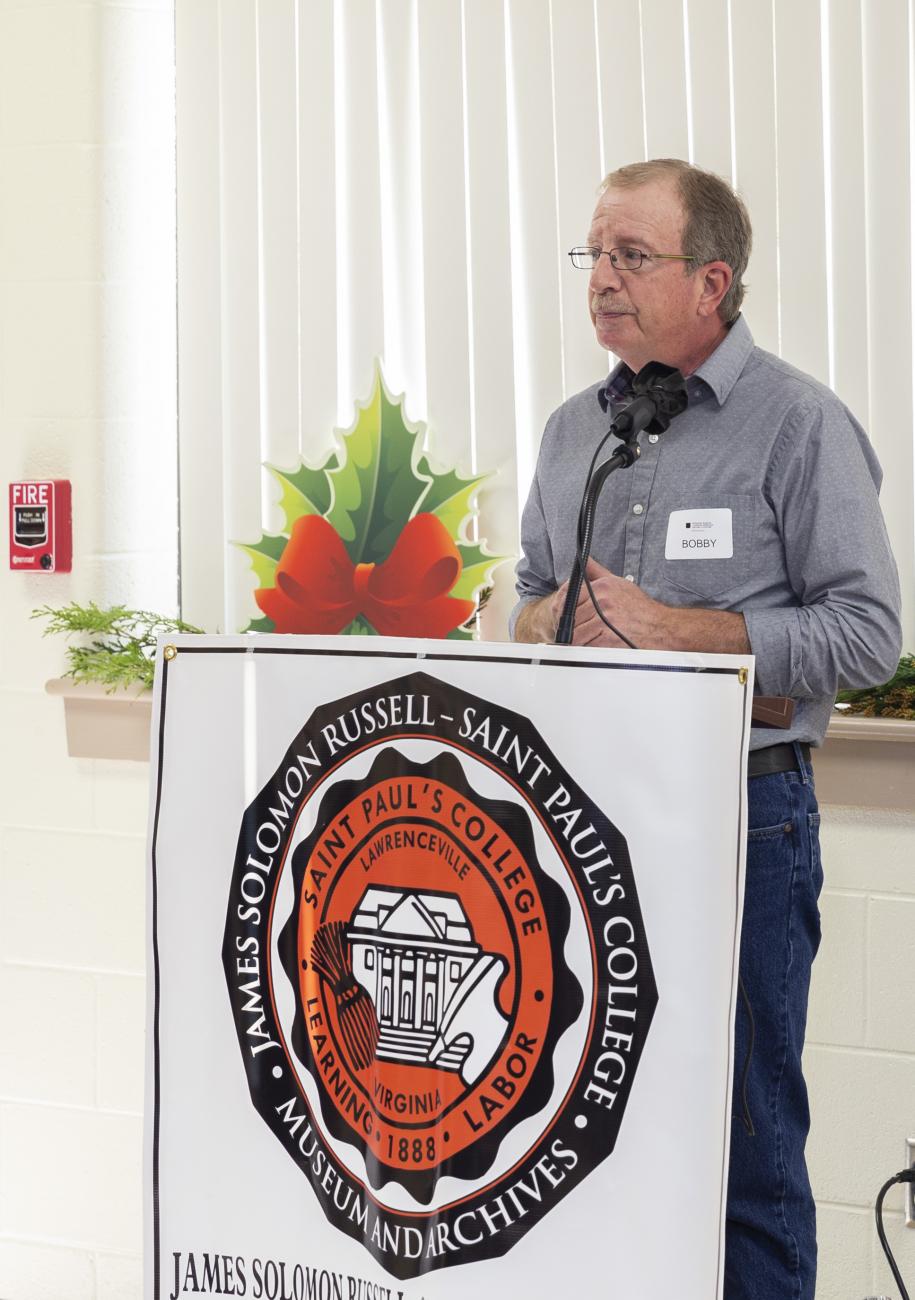 Bobby Conner welcoming participants to the Community Archiving Workshop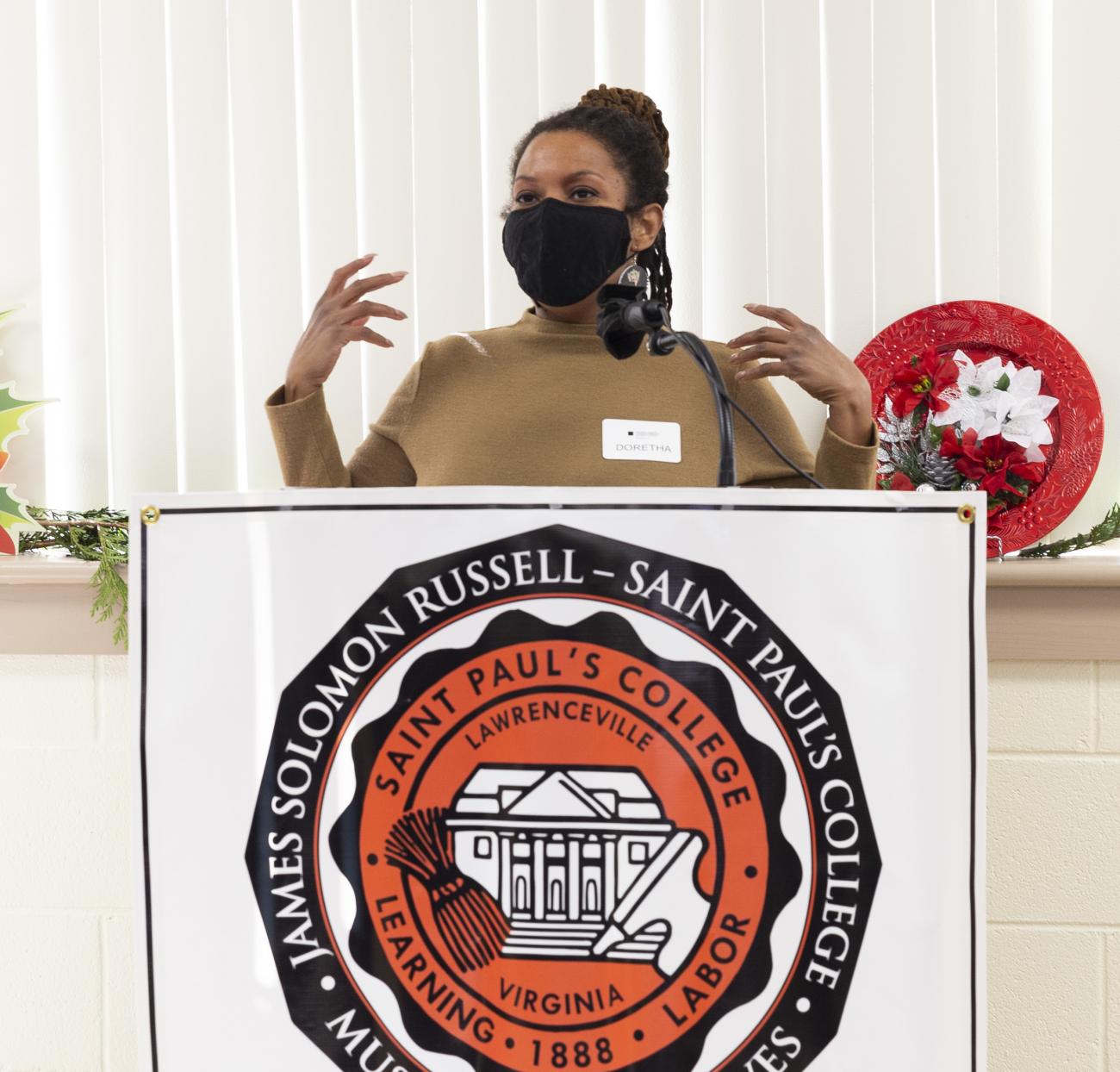 Dr. Doretha Williams introducing the Smith Center to workshop participants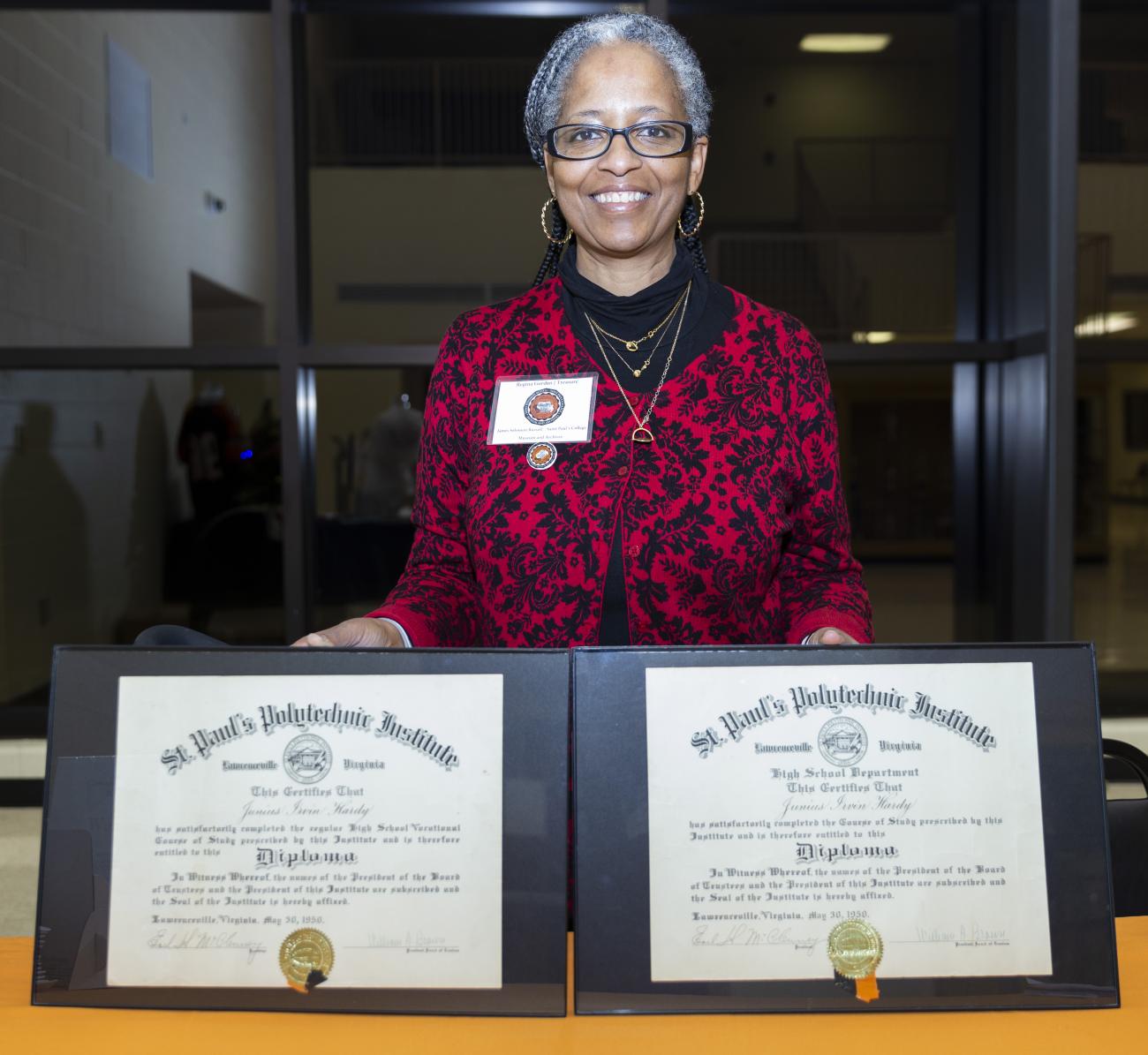 Saint Paul's College history lives on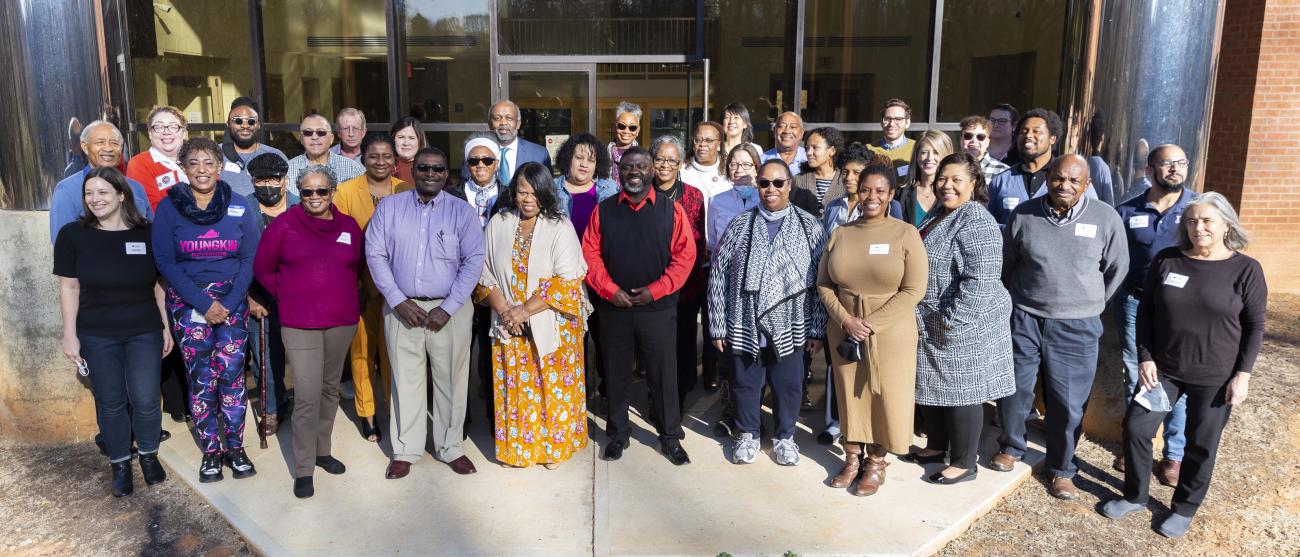 Community Archiving Workshop participants together for a common goal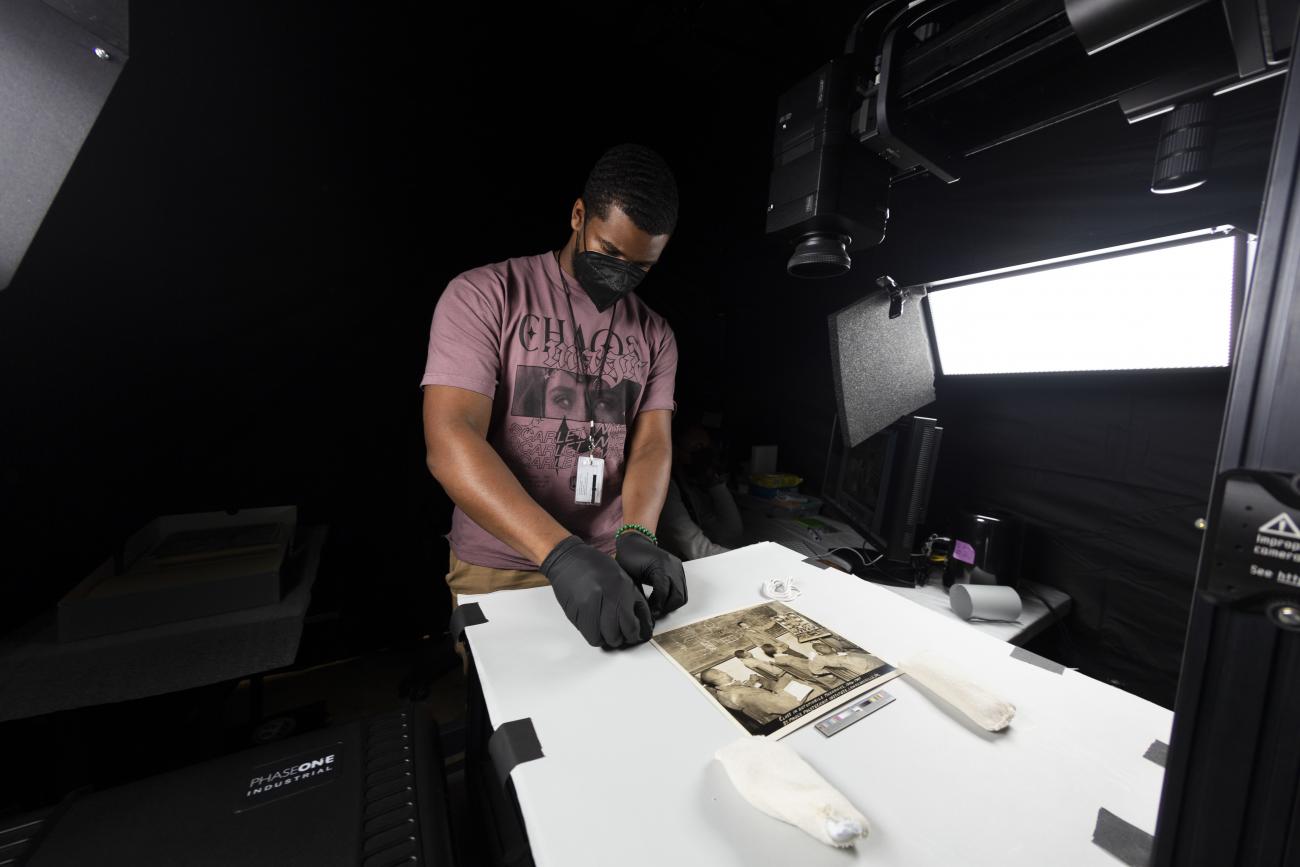 The work continues, Robert F. Smith Intern John W. Cooper III digitizes photos from Scurlock Photography Colletion from JSR|SPC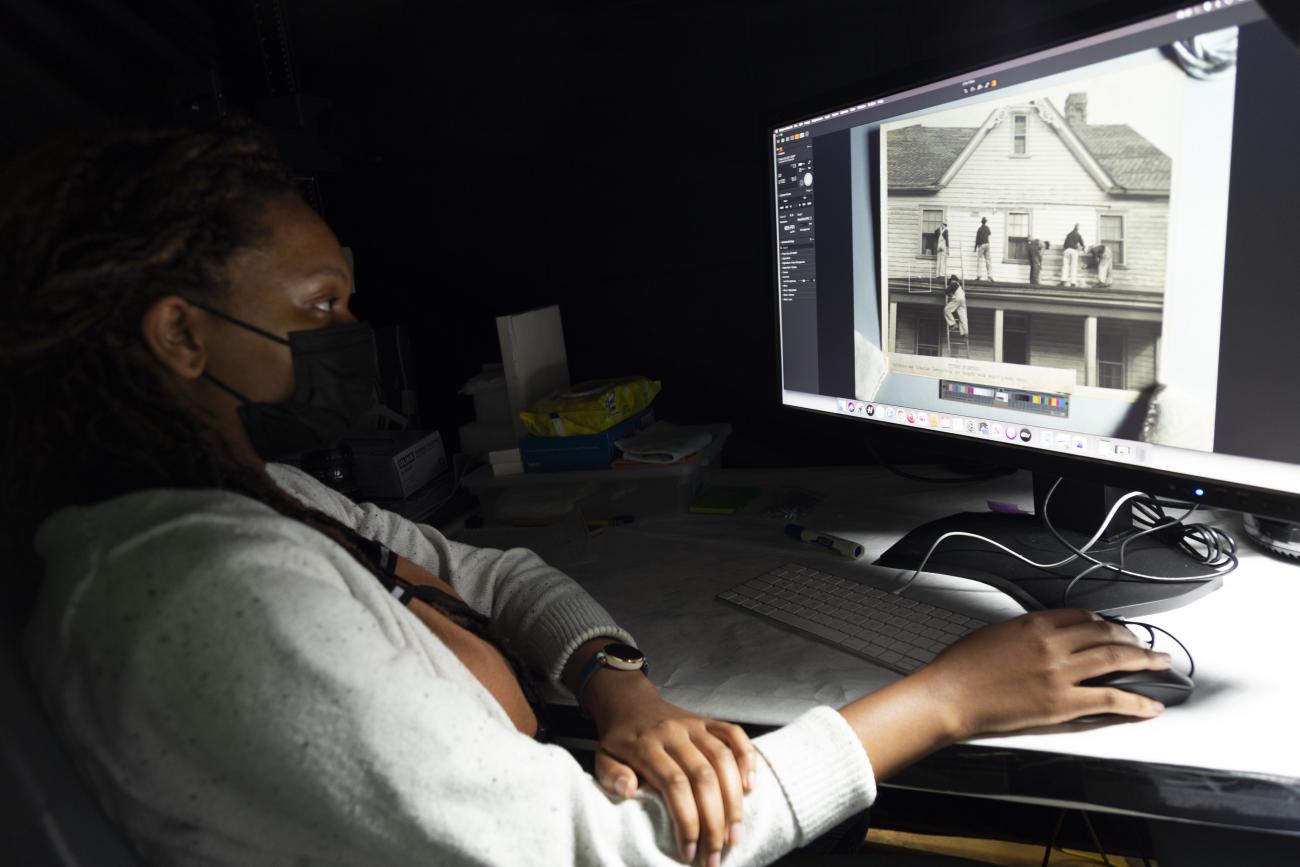 Robert F. Smith Intern Nateya Taylor digitizing JSR|SPC Scurlock Collection photographs
Building Capacity Through Equipment Gifting
Historic 18th & Vine District - Kansas City, MO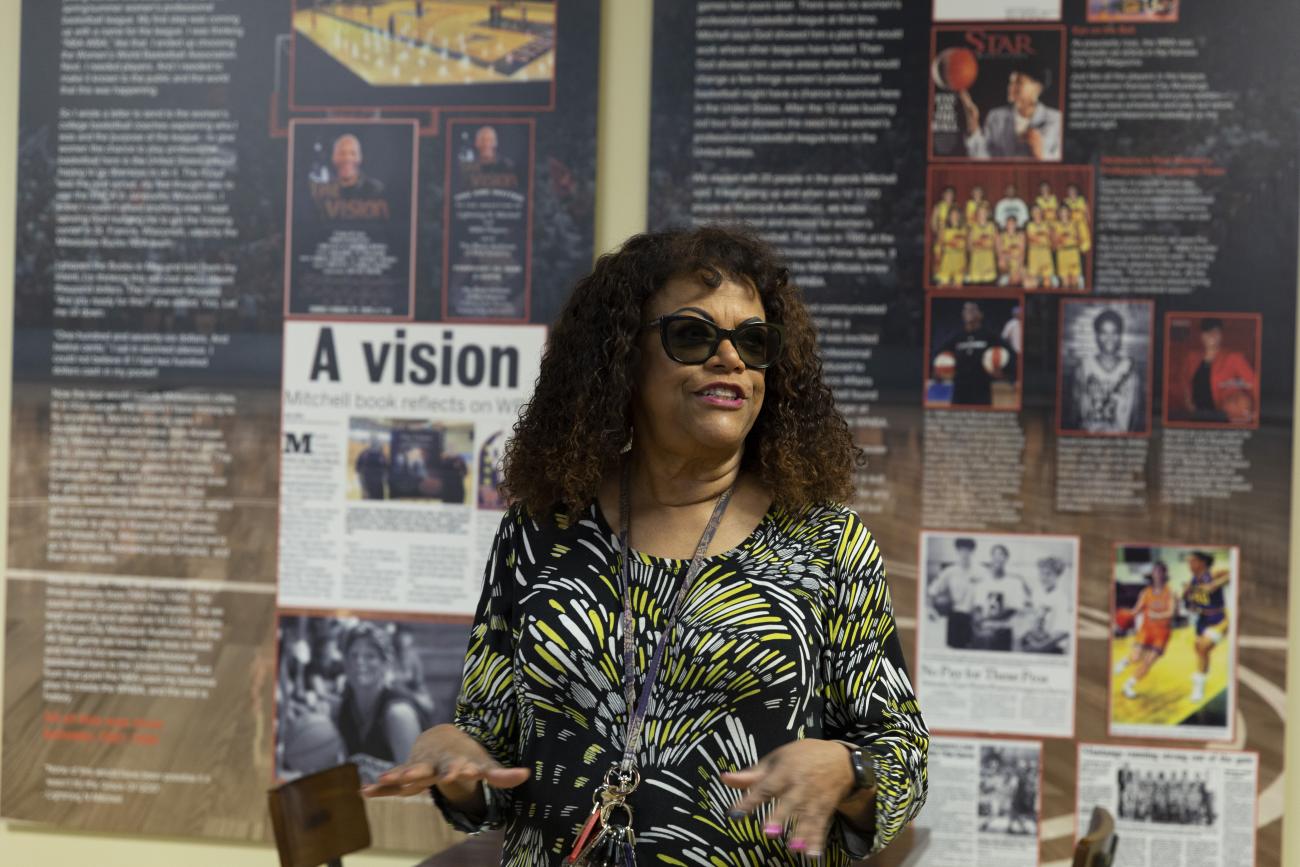 Dr. Carmaletta Williams, Executive Director of the Black Archives of Mid-America in Kansas City, MO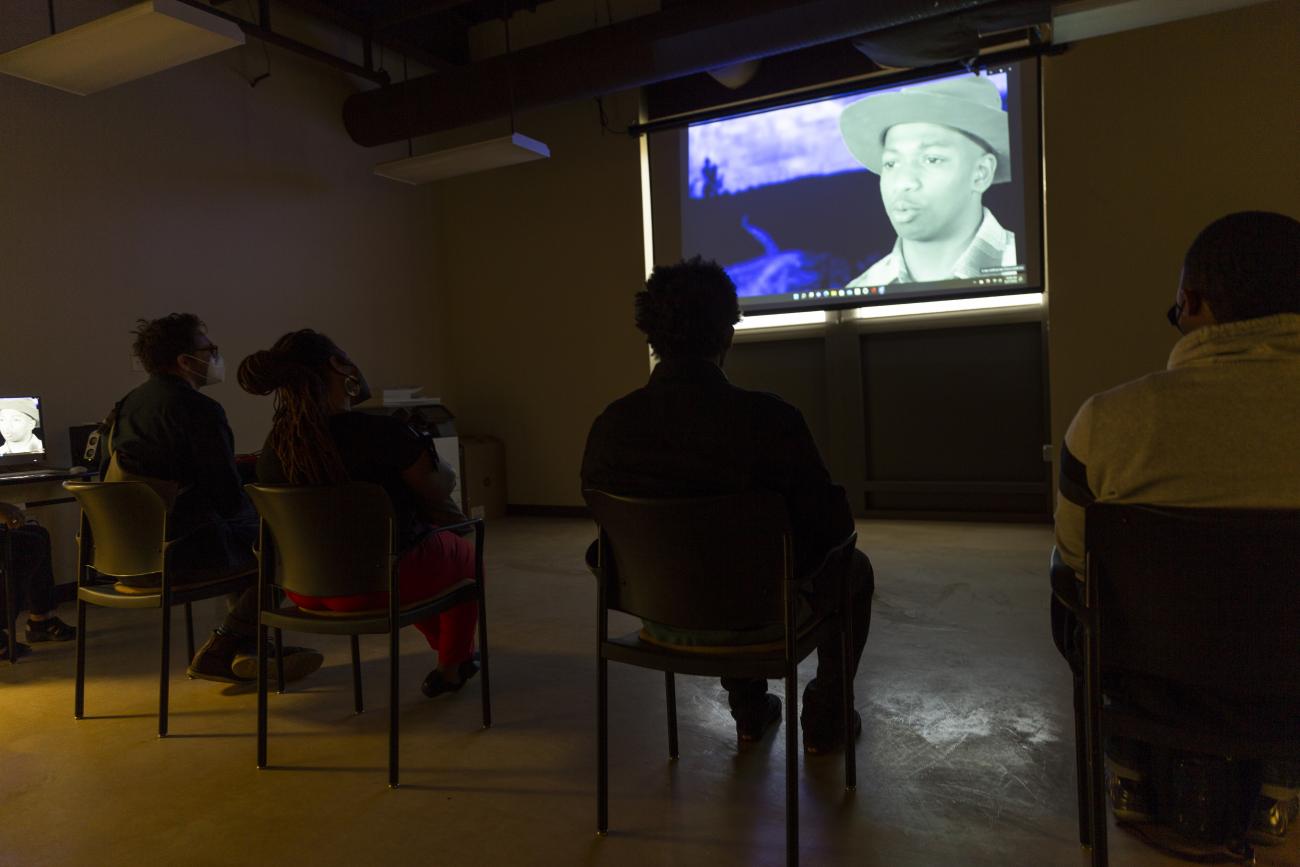 Viewing a recent work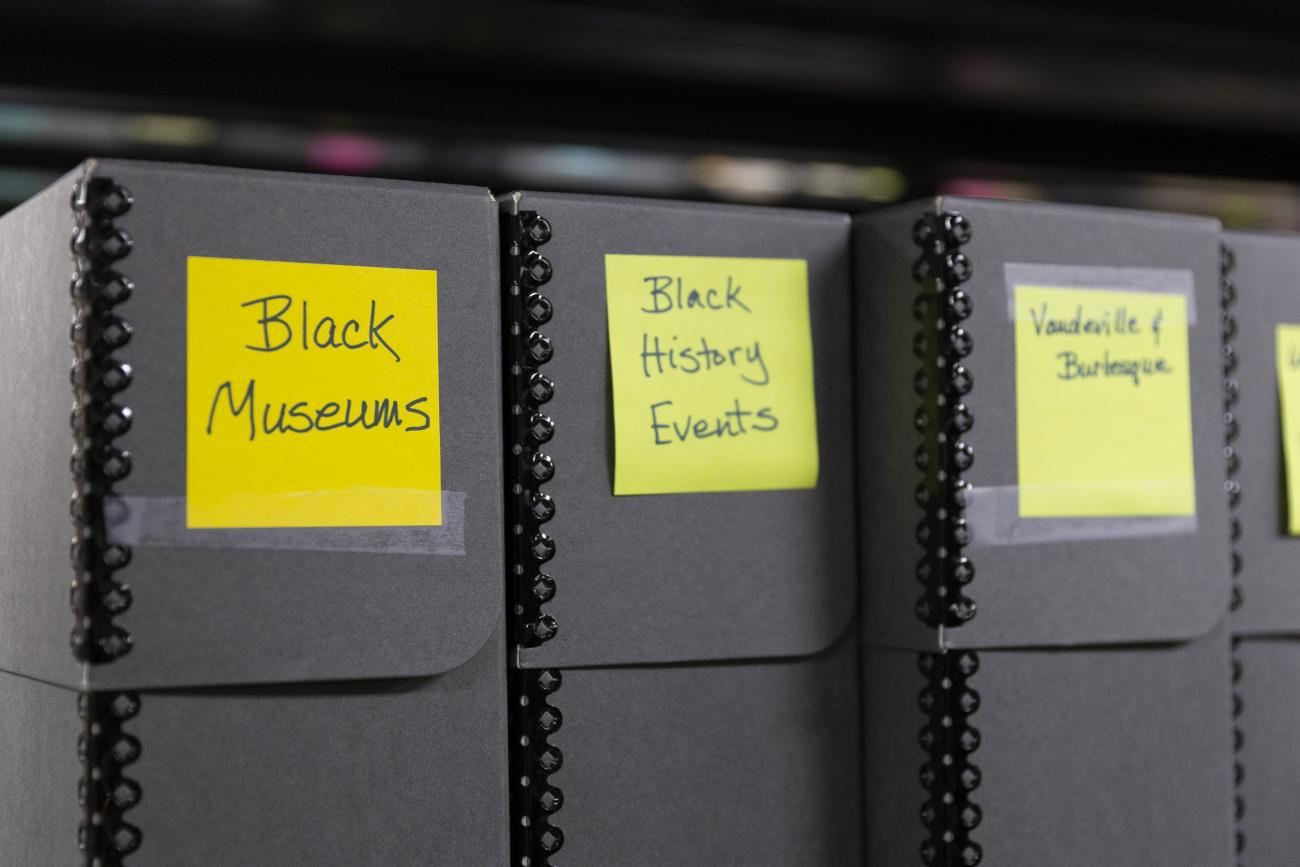 Archives awaiting research
Knowledge everywhere you turn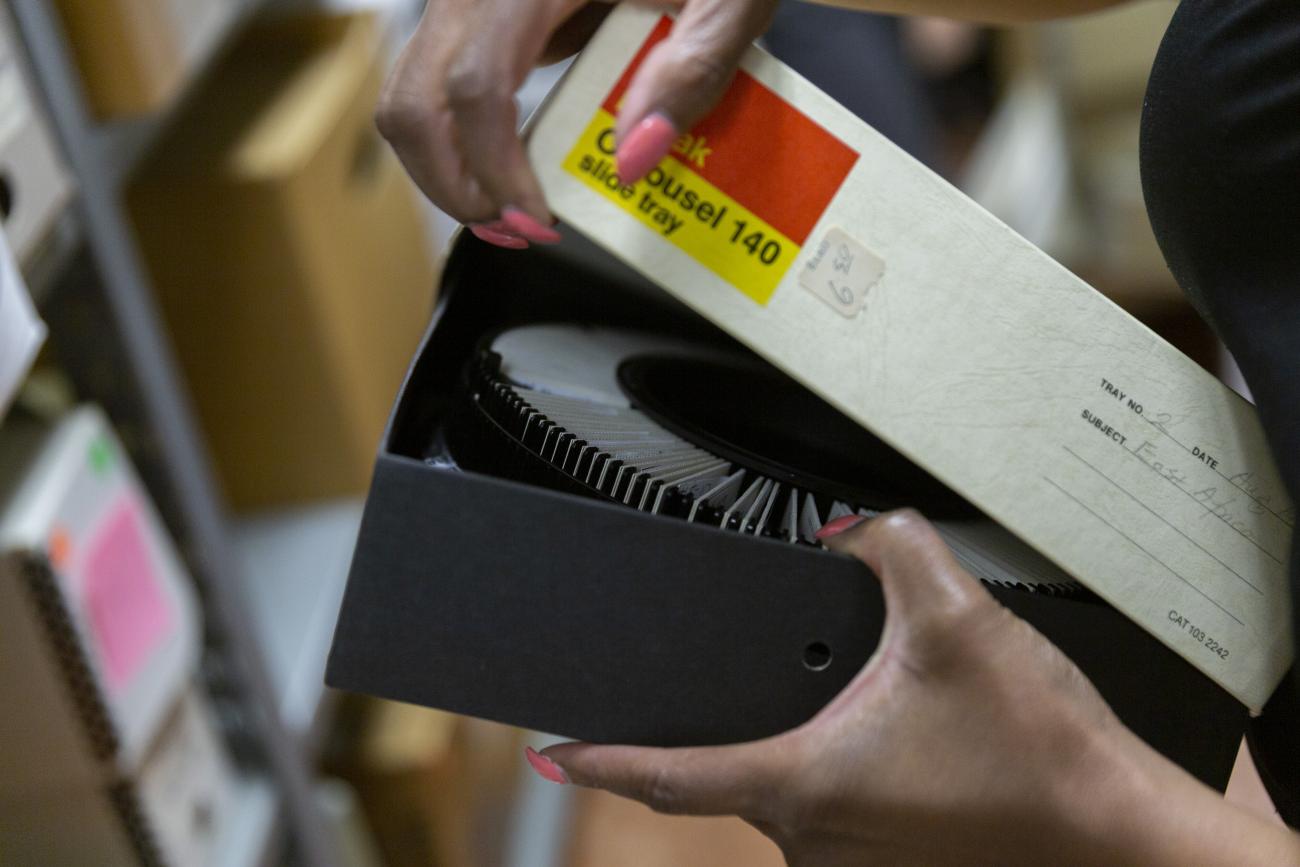 Slides, each frame a world of its own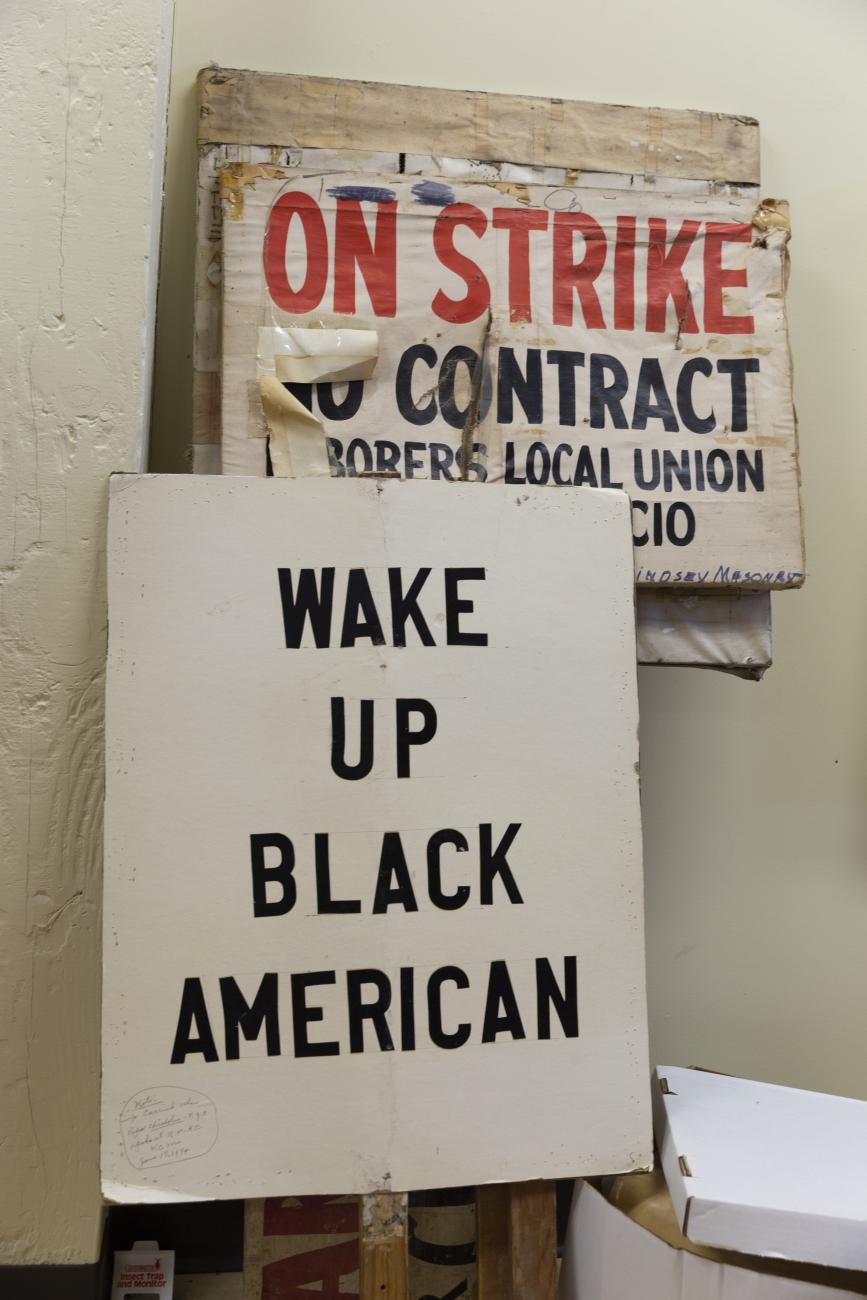 "On Strike, No Contract, Wake Up Black American"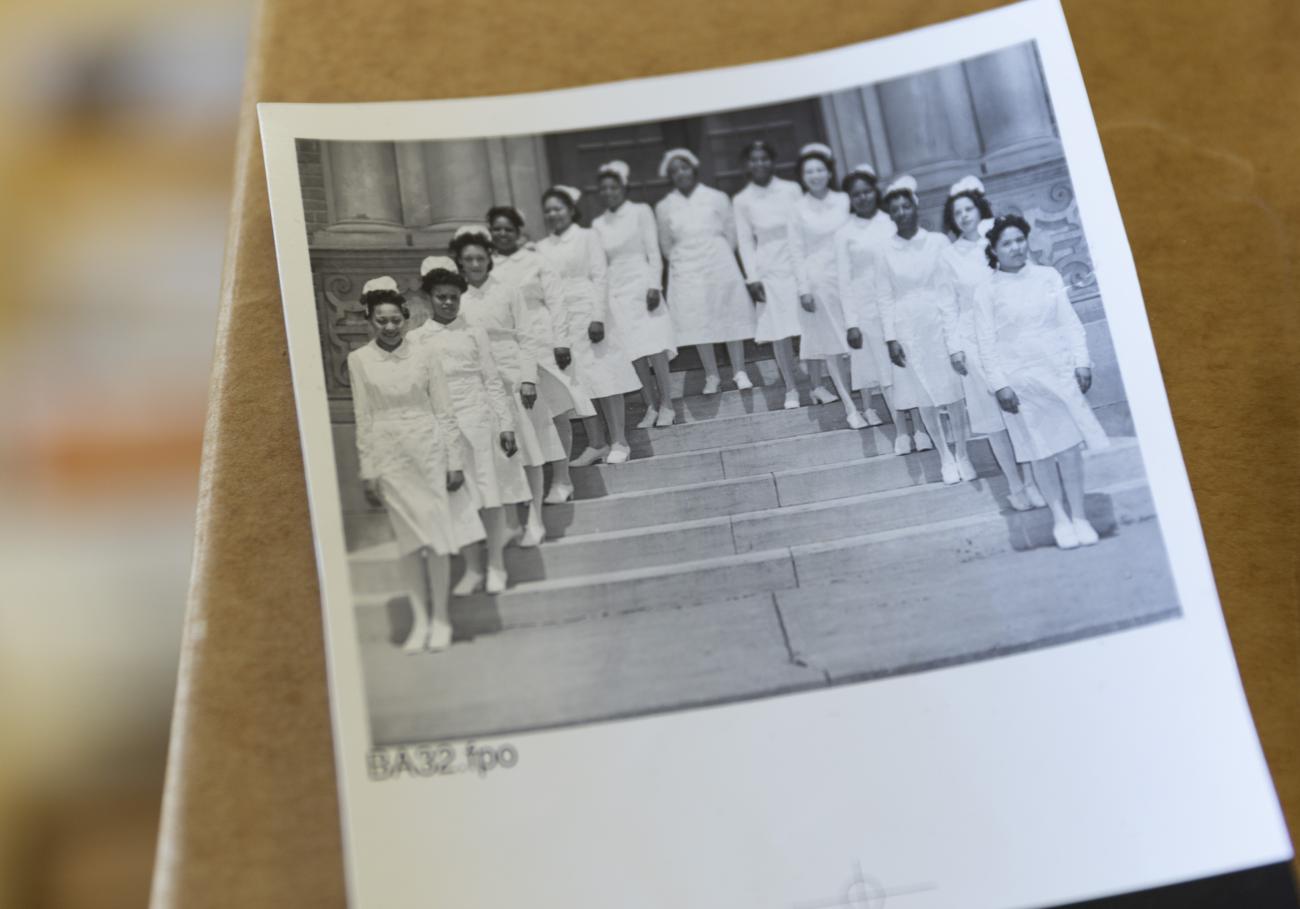 Imagine the stories connected to this image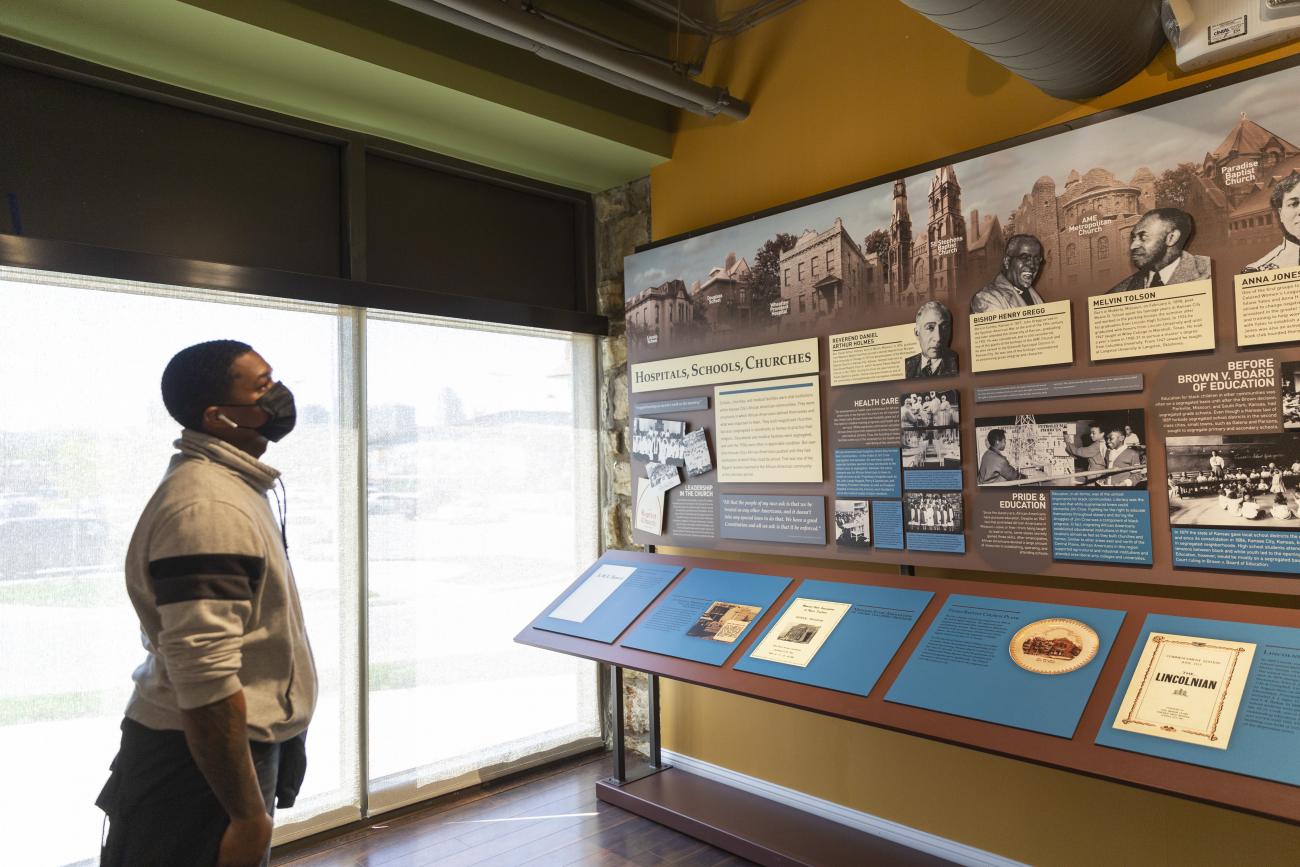 Nathan Mason touring an exhibition
Compelling installations at the Black Archives of Mid-America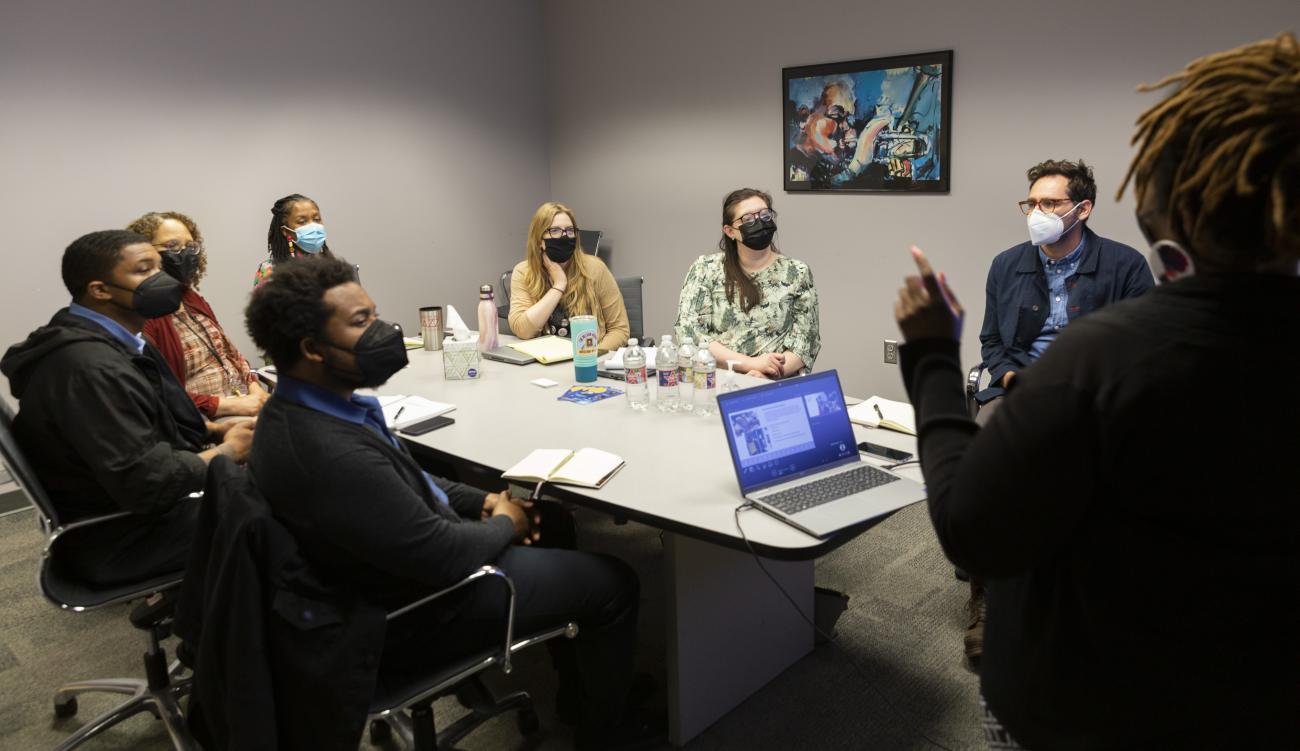 Meeting collaborators at the American Jazz Museum, a Smithsonian Affiliate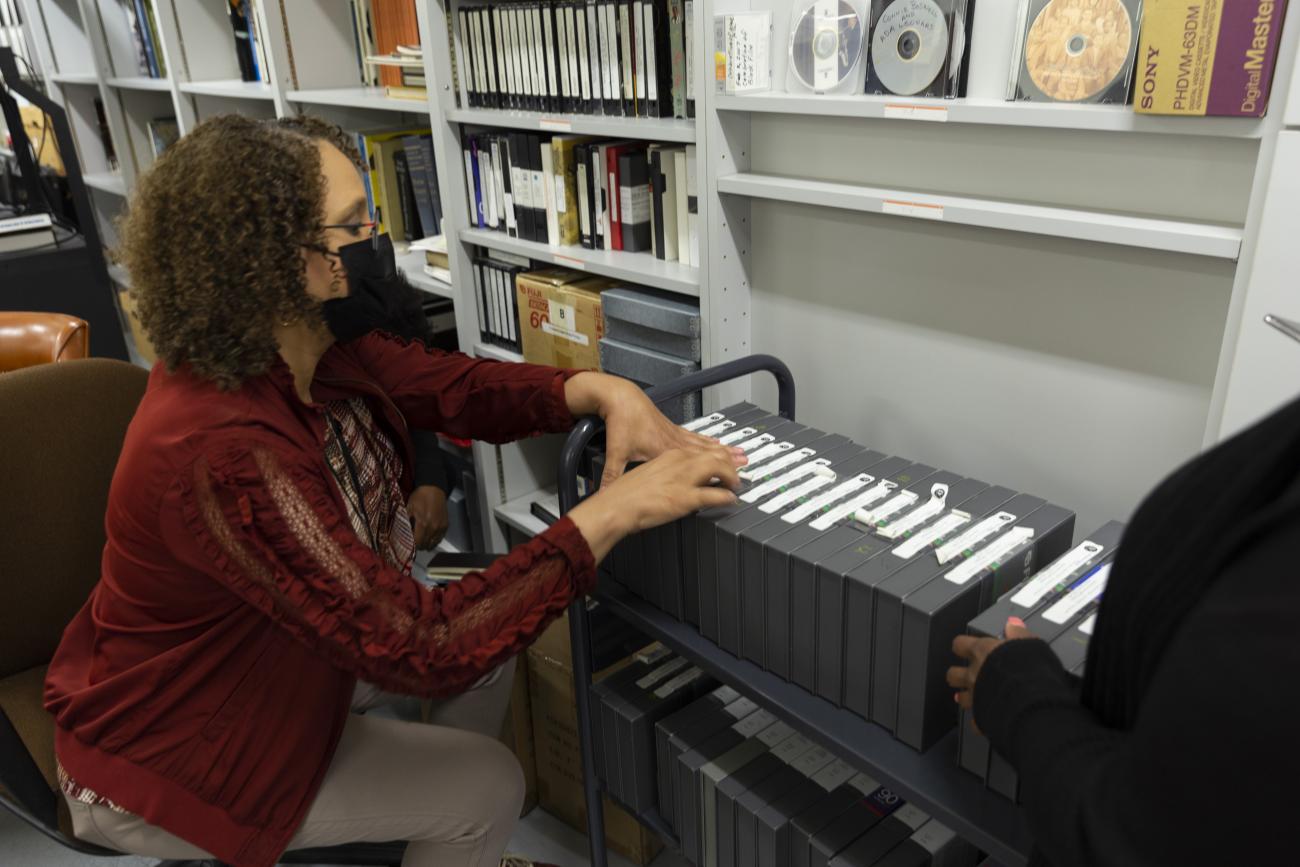 Media in the archives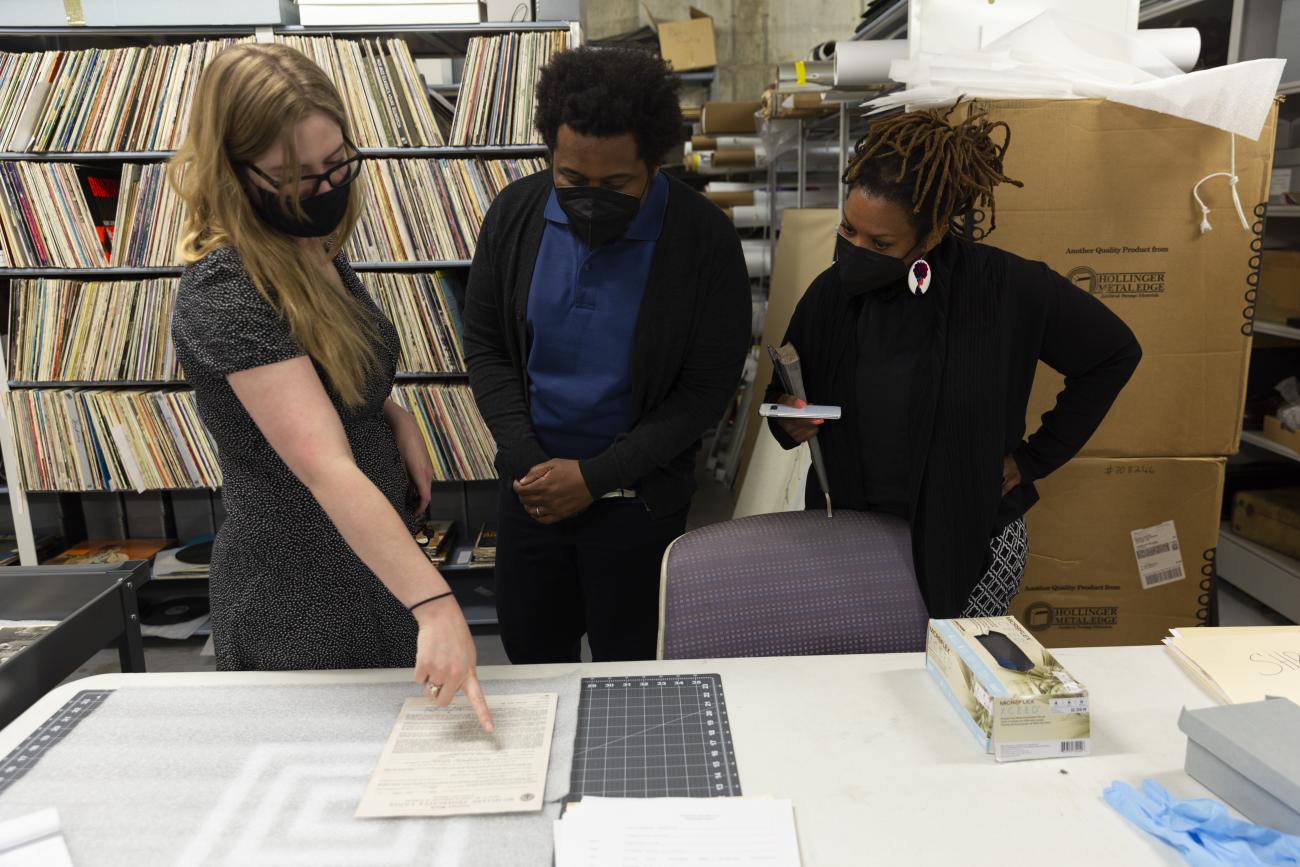 Coordinating the work at the American Jazz Museum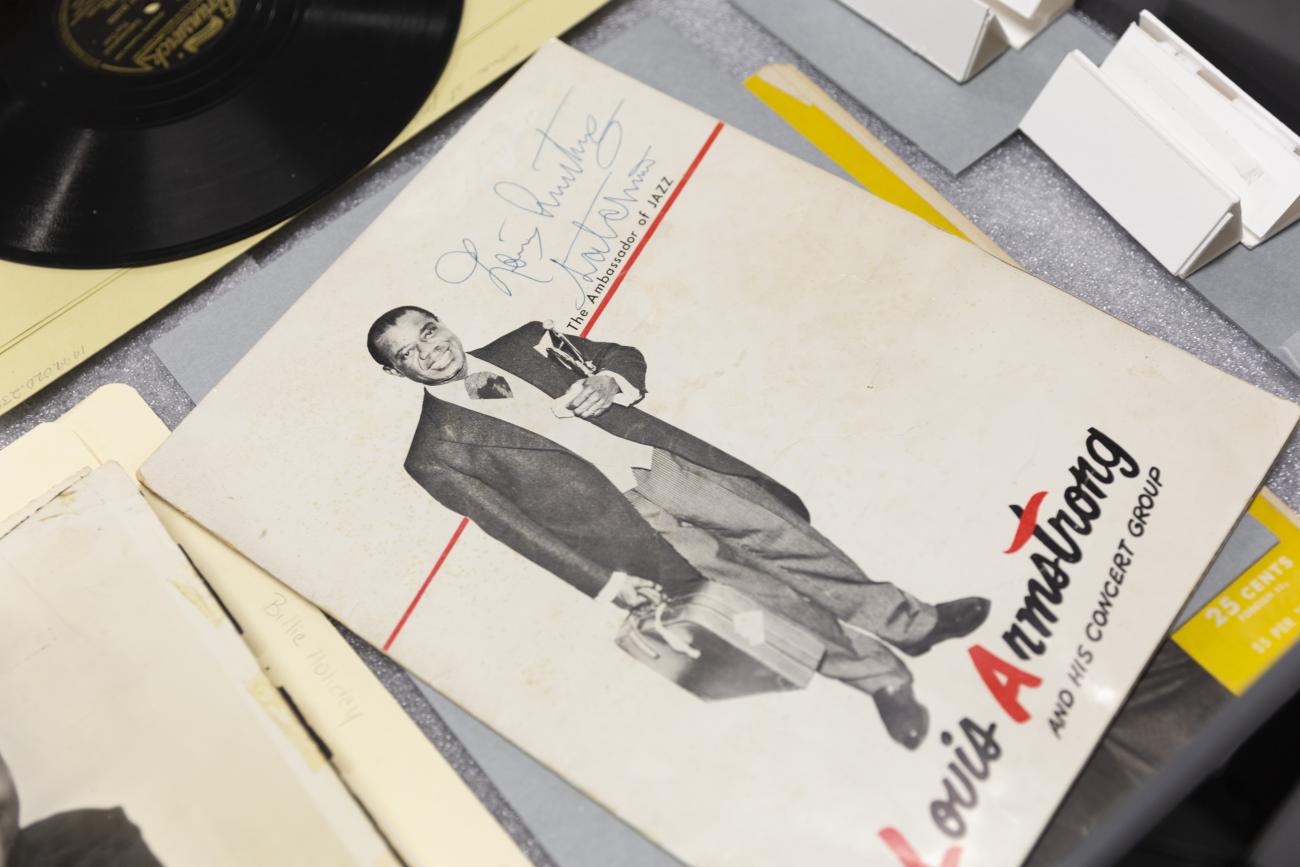 Louis Armstrong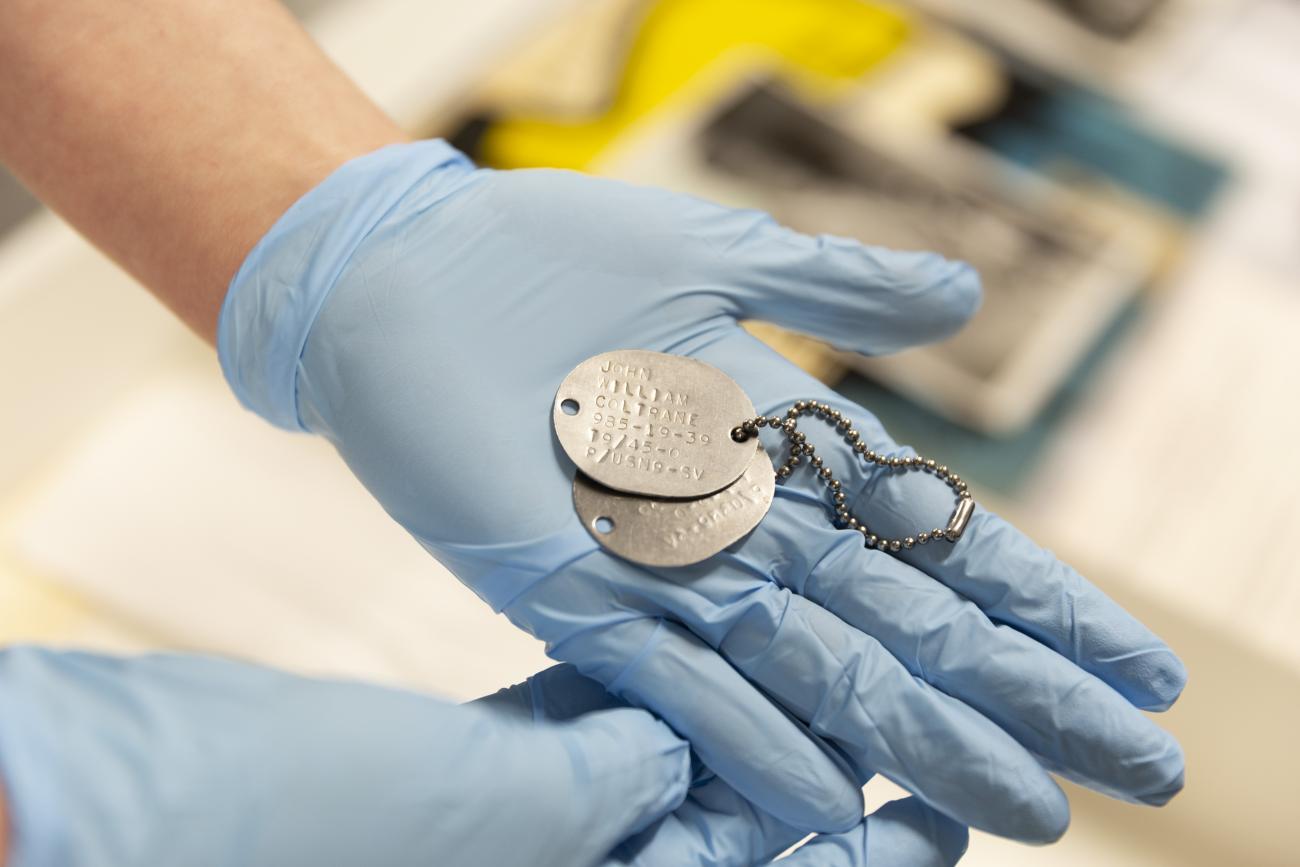 John Coltrane's dogtags
James E. Lewis Museum of Art at Morgan State University - Baltimore, MD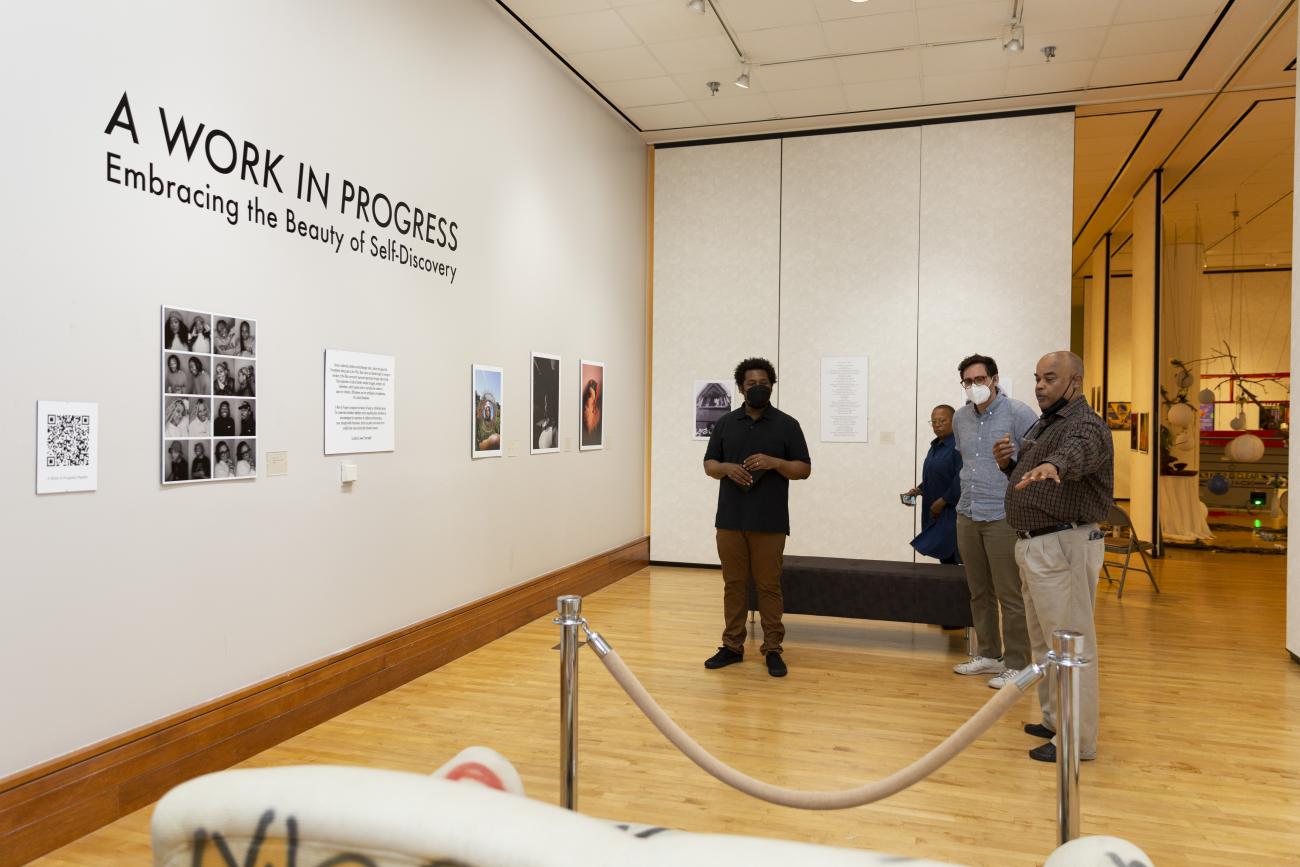 An apropos exhibition at the James E. Lewis Museum of Art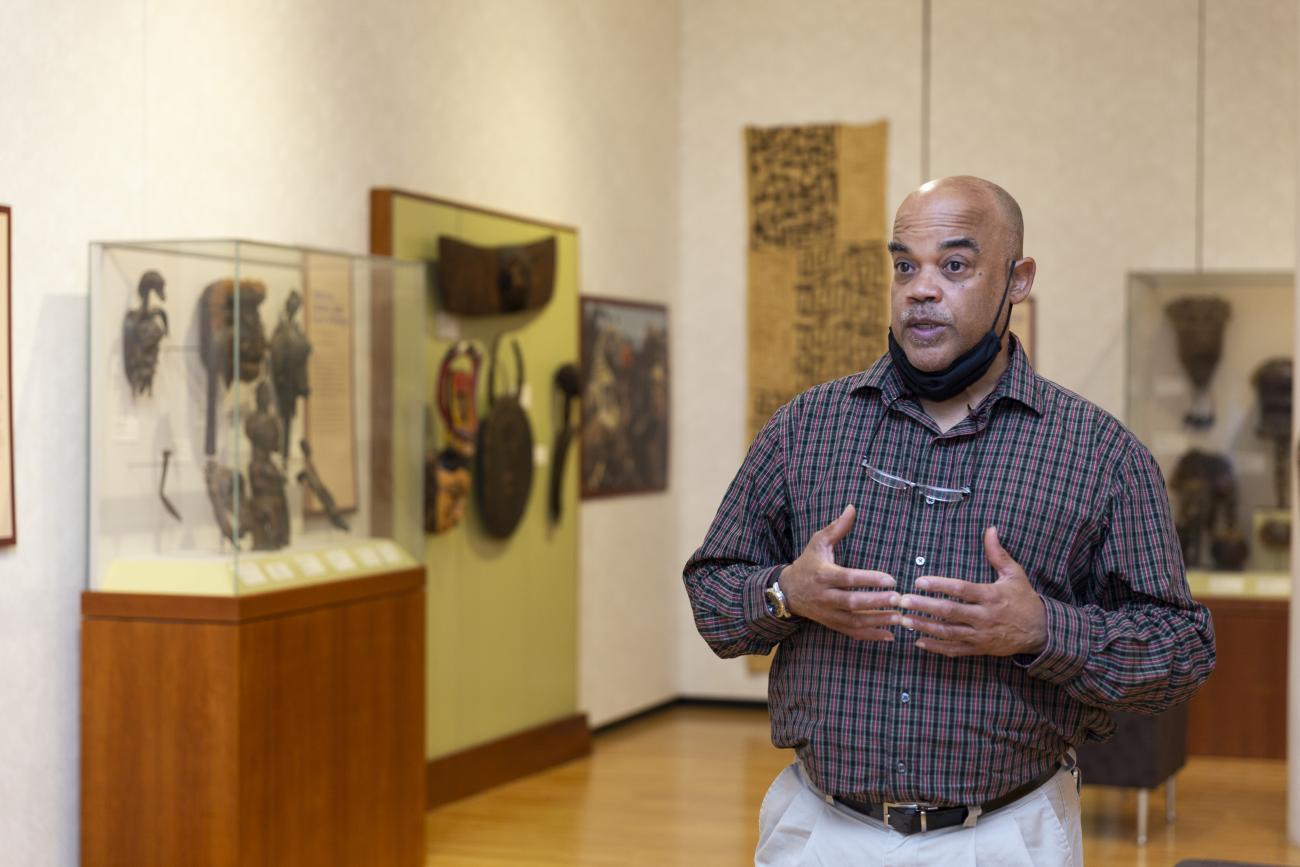 Dr. Schroeder Cherry, Curator of the James E. Lewis Museum of Art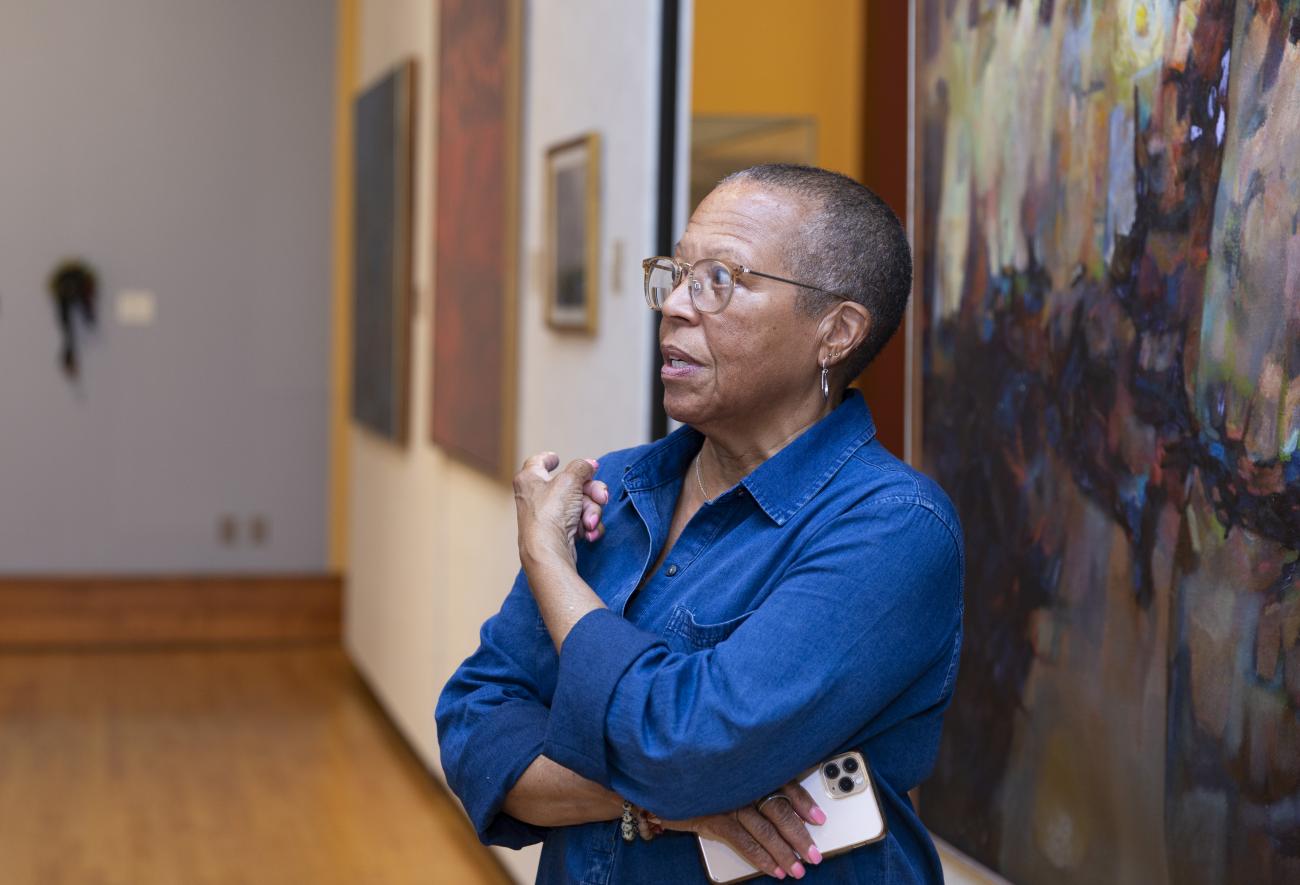 Robin Howard, Associate Director of the Center of Museums and Historical Preservation at Morgan State University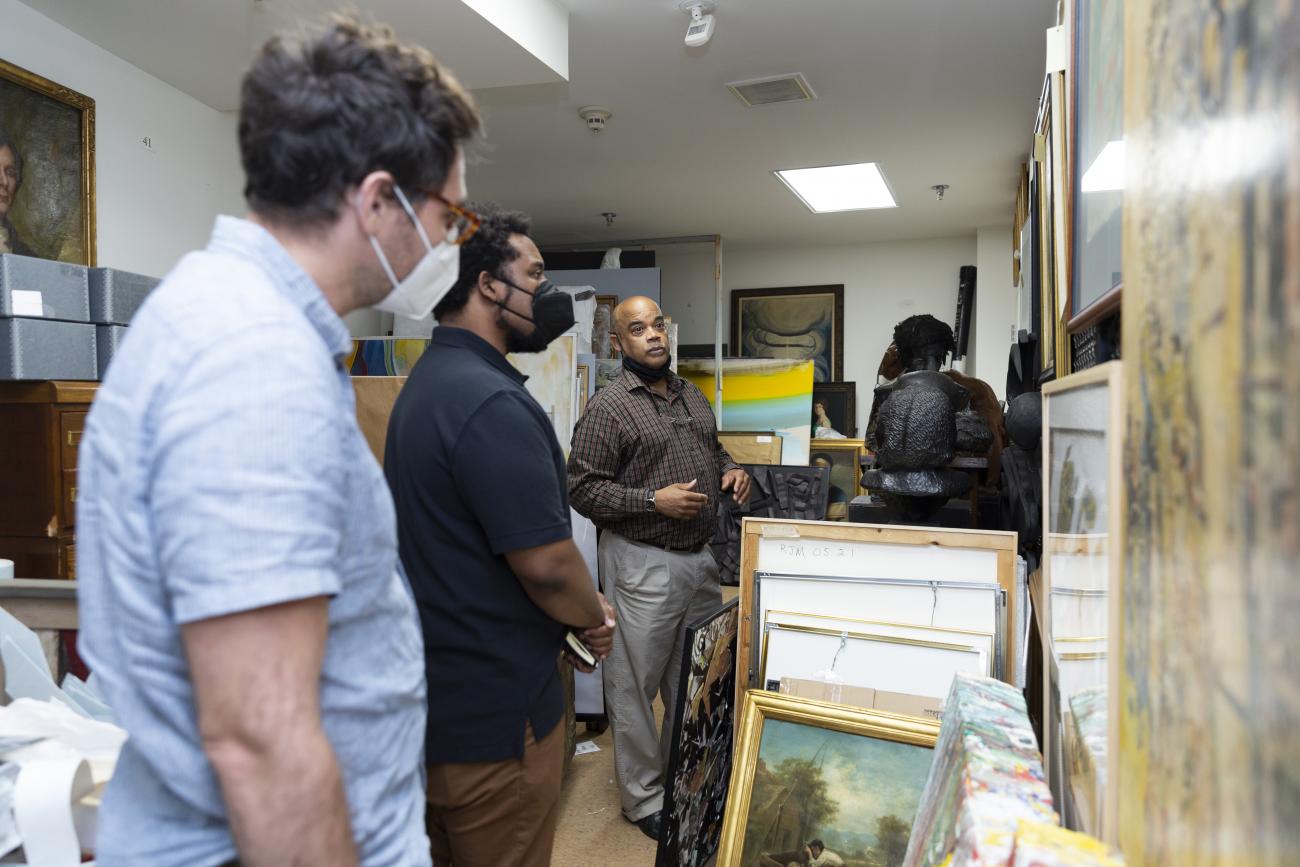 Touring Morgan State University's art collections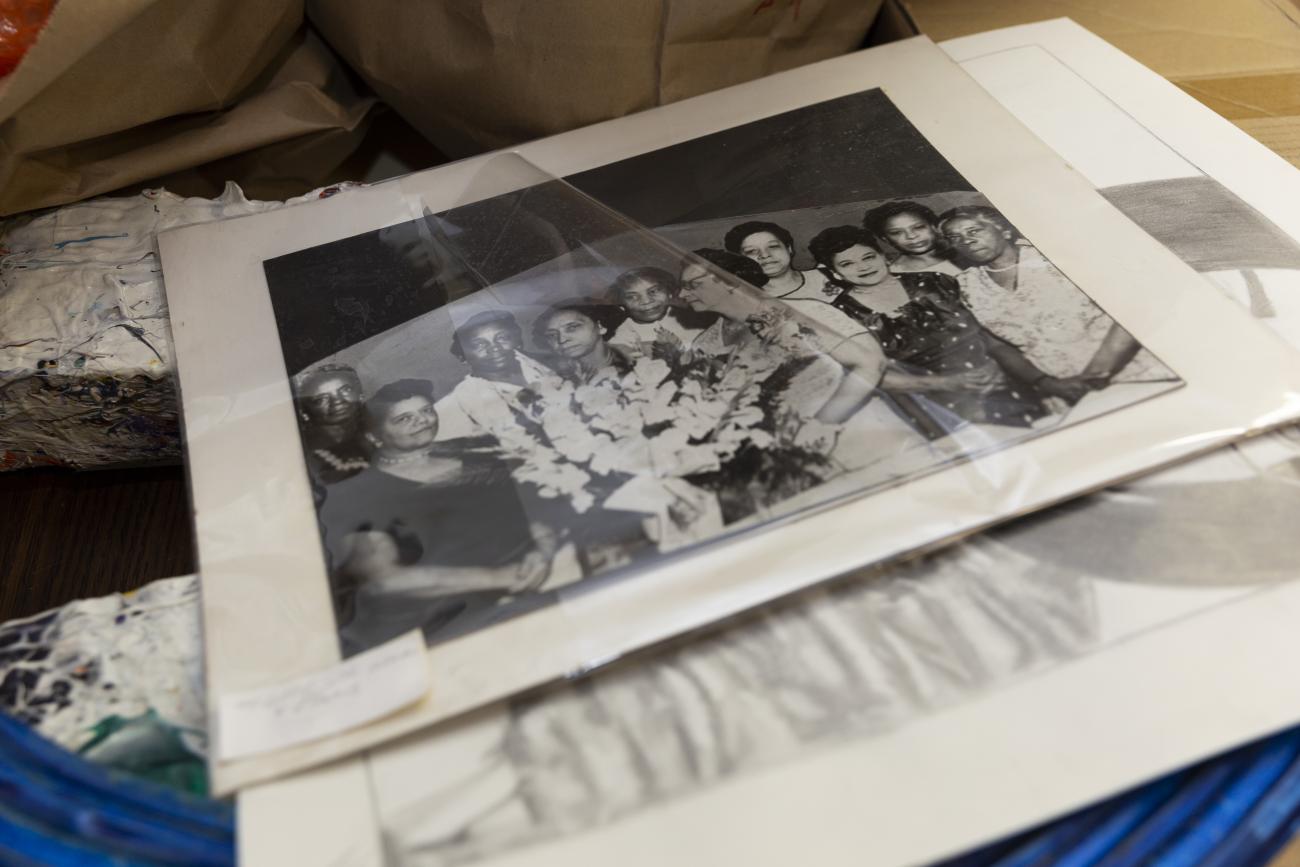 History reaches out to us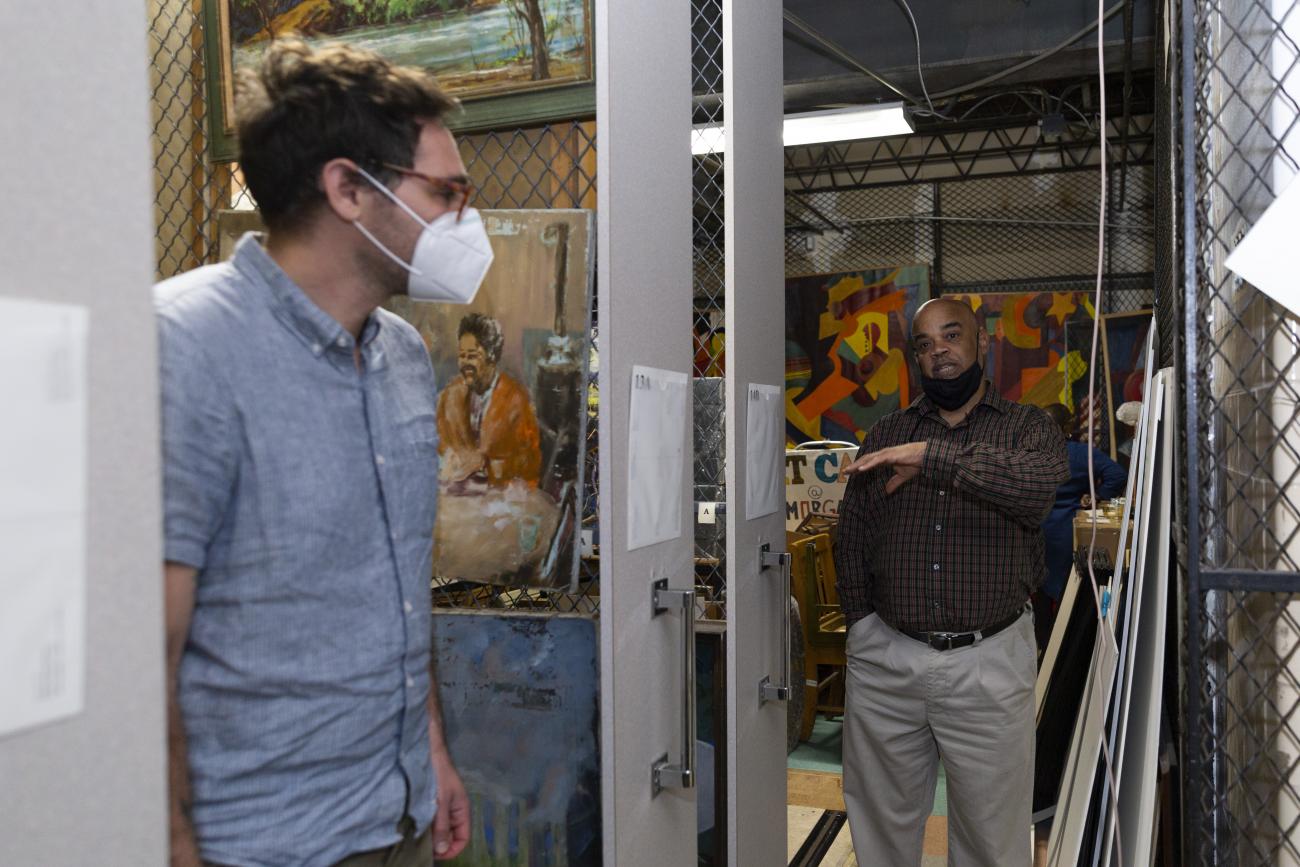 Dr. Schroeder Cherry detailing colleciton stewardship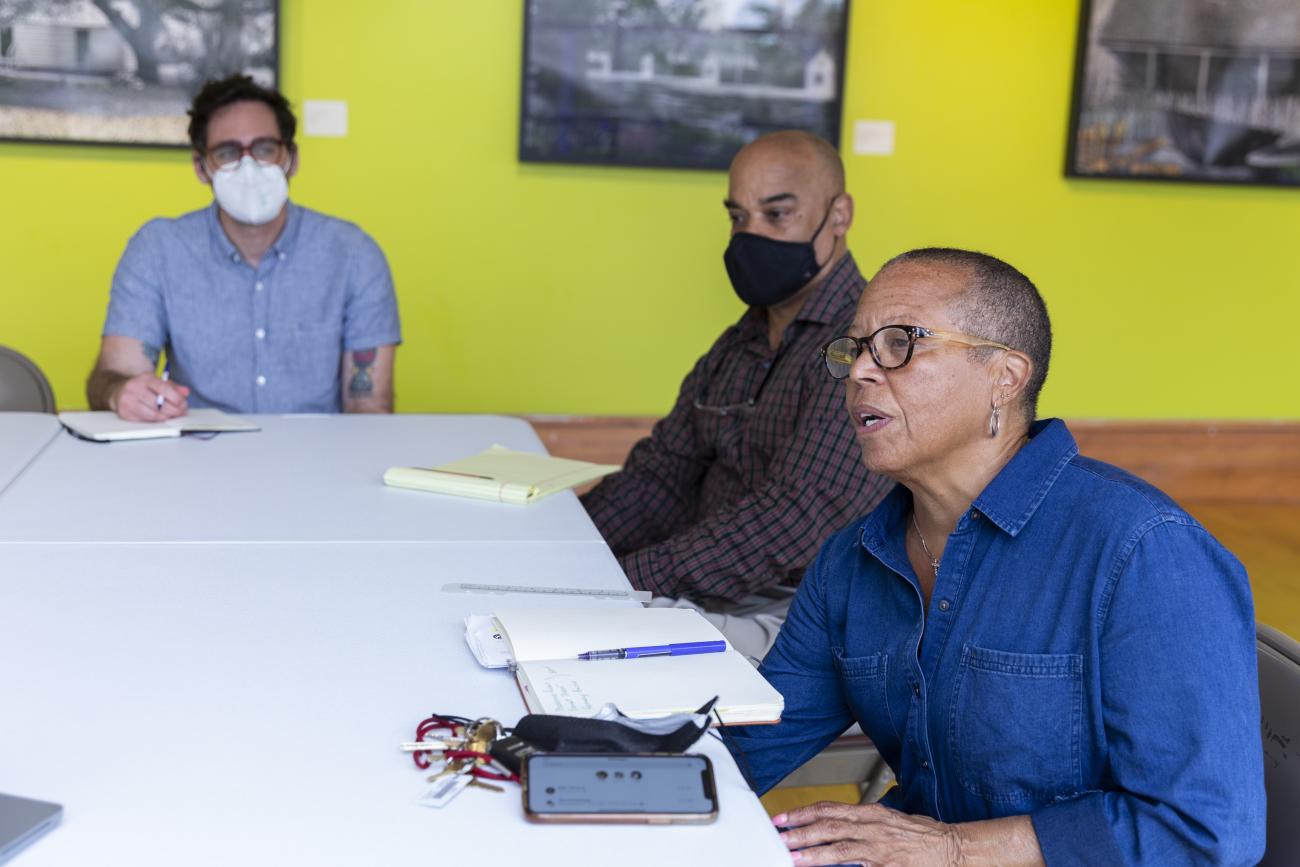 Designing a framework for collaboration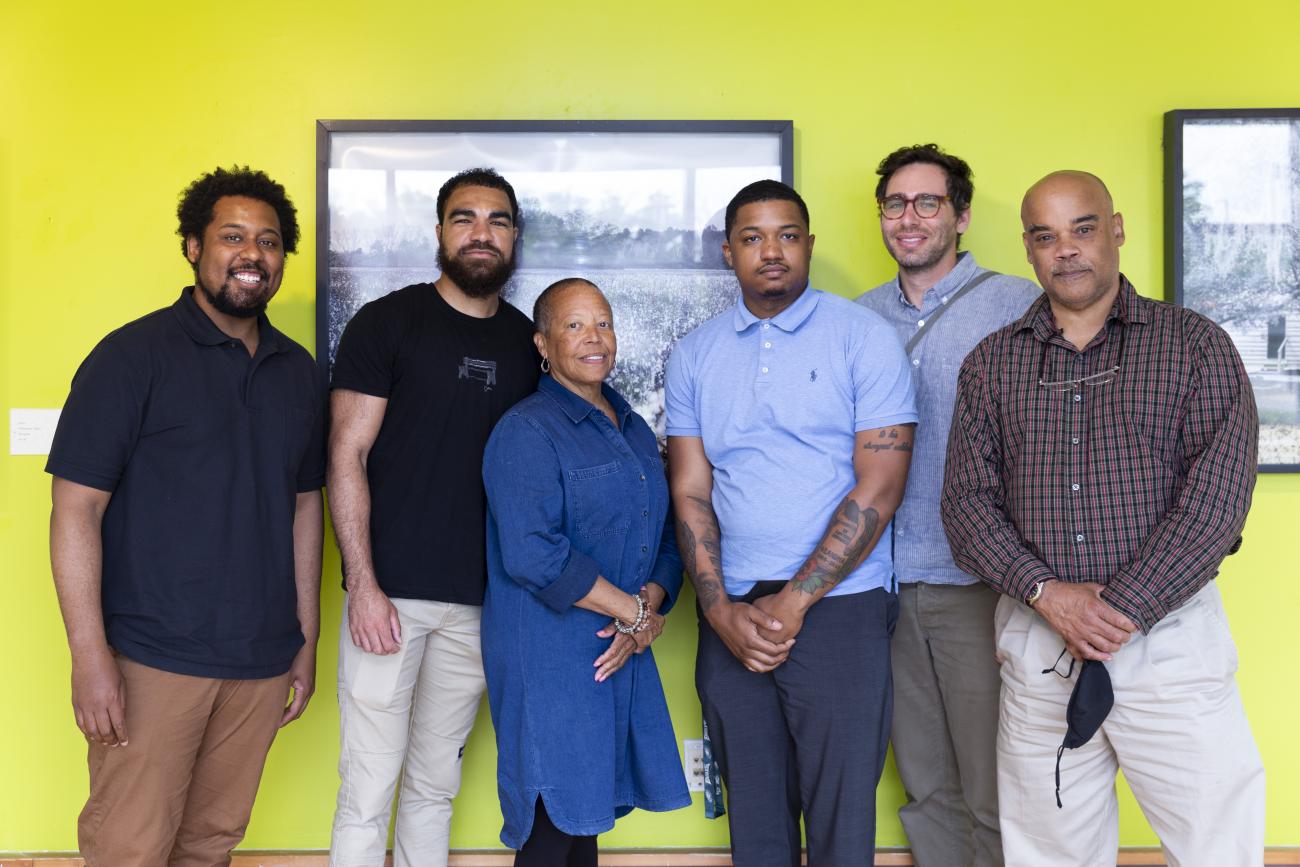 Smith Center and JELMA-MSU collaborators
Shorefront Legacy - Evanston, IL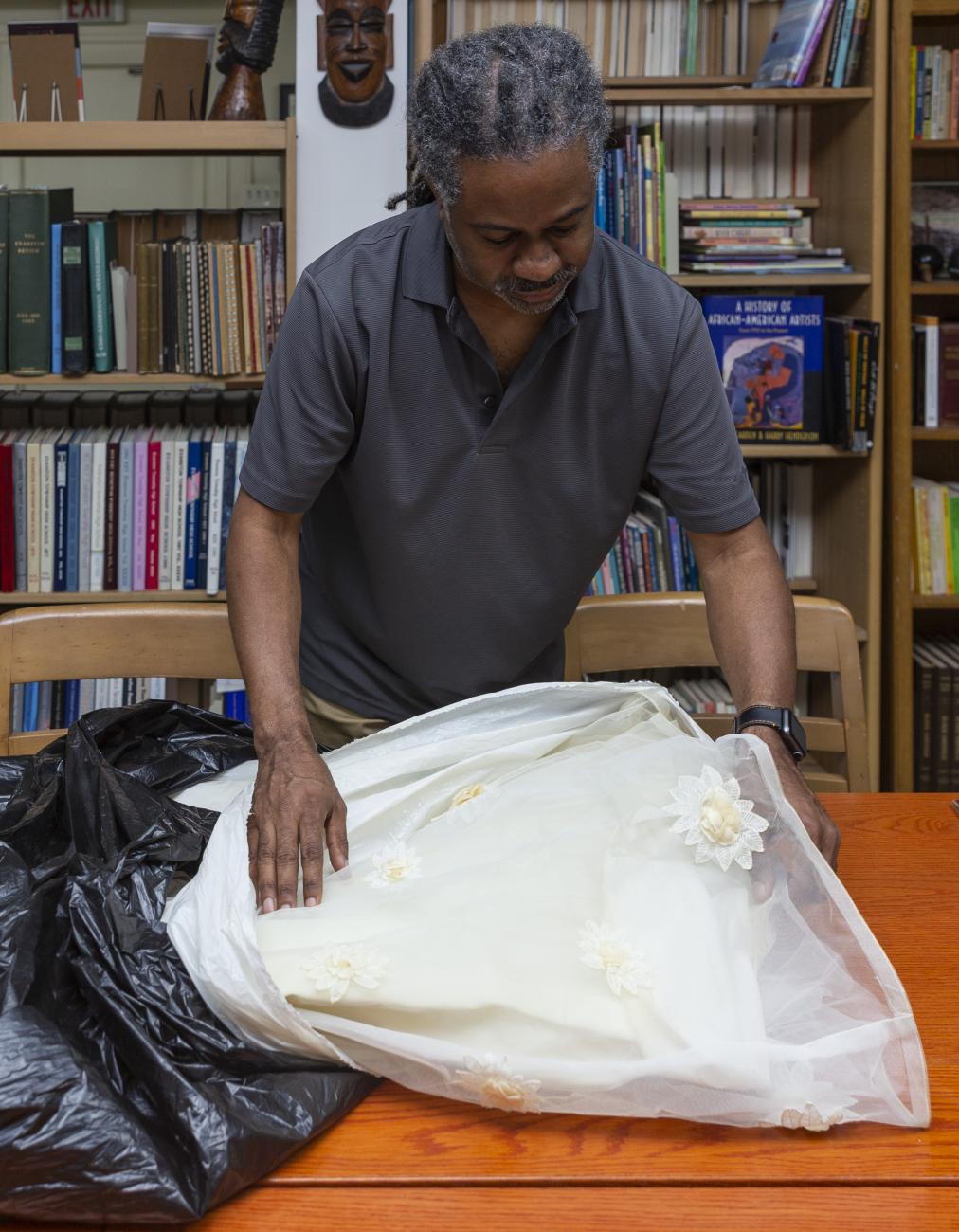 Shorefront Legacy Founder Dino Robinson showing a special collection item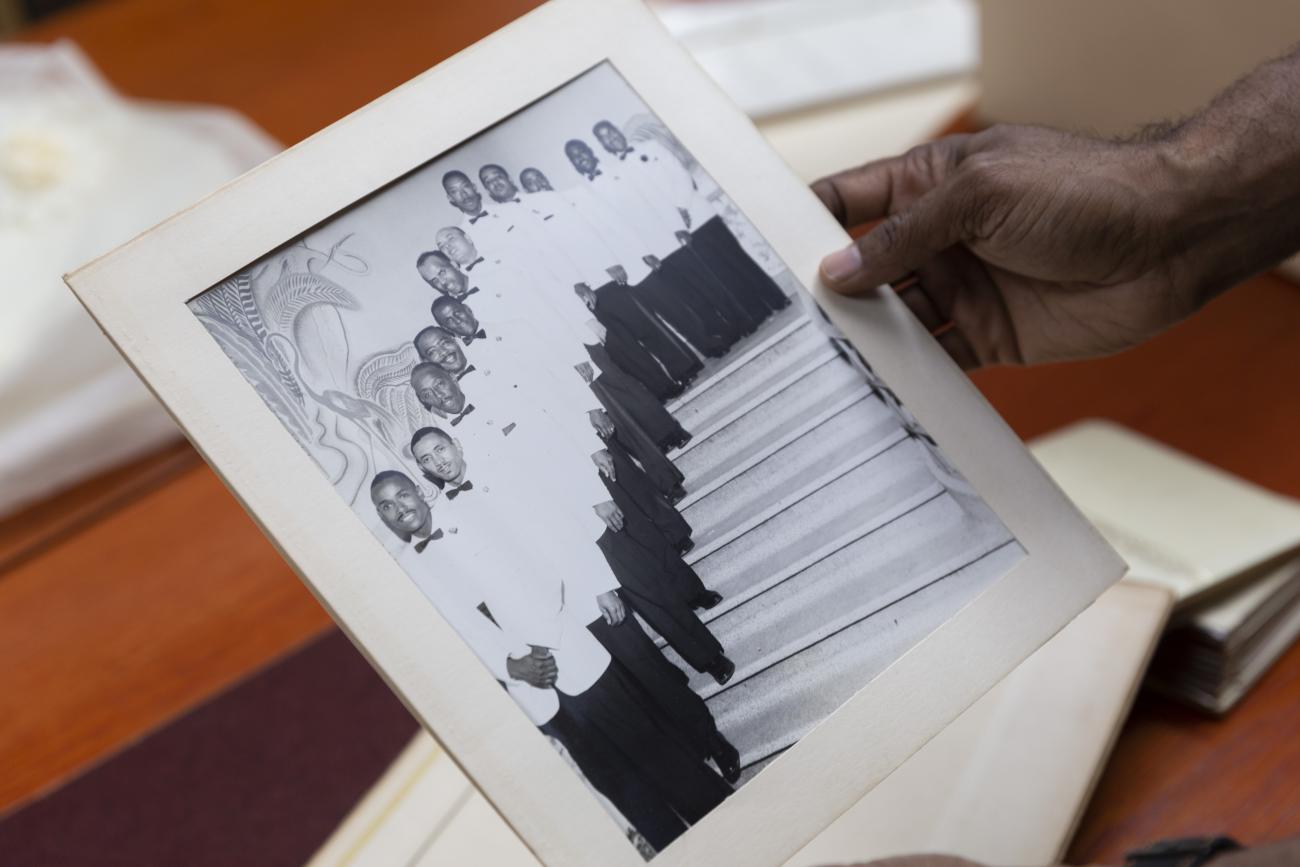 Arrangement and style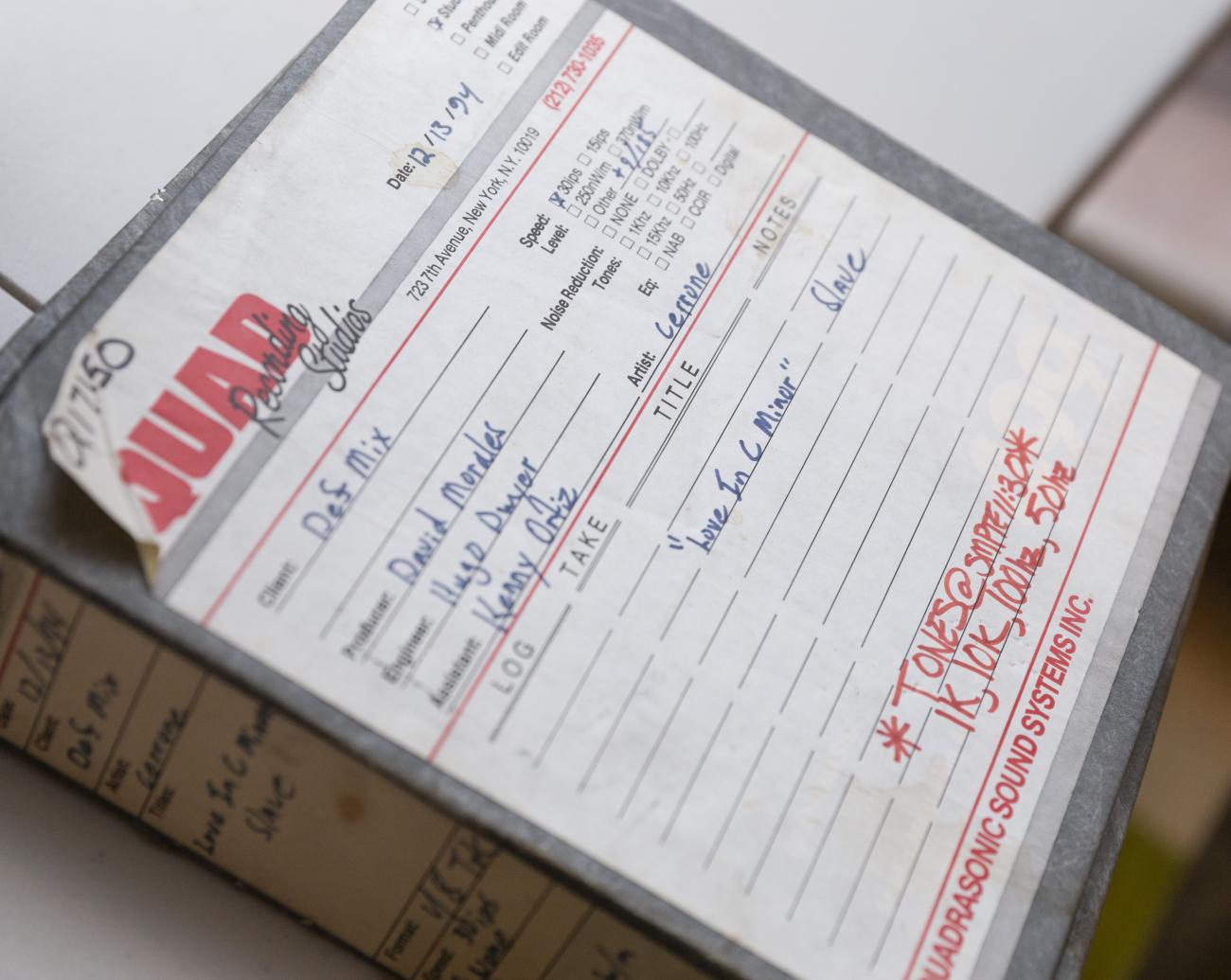 Legendary House music mixes being preserved at Shorefront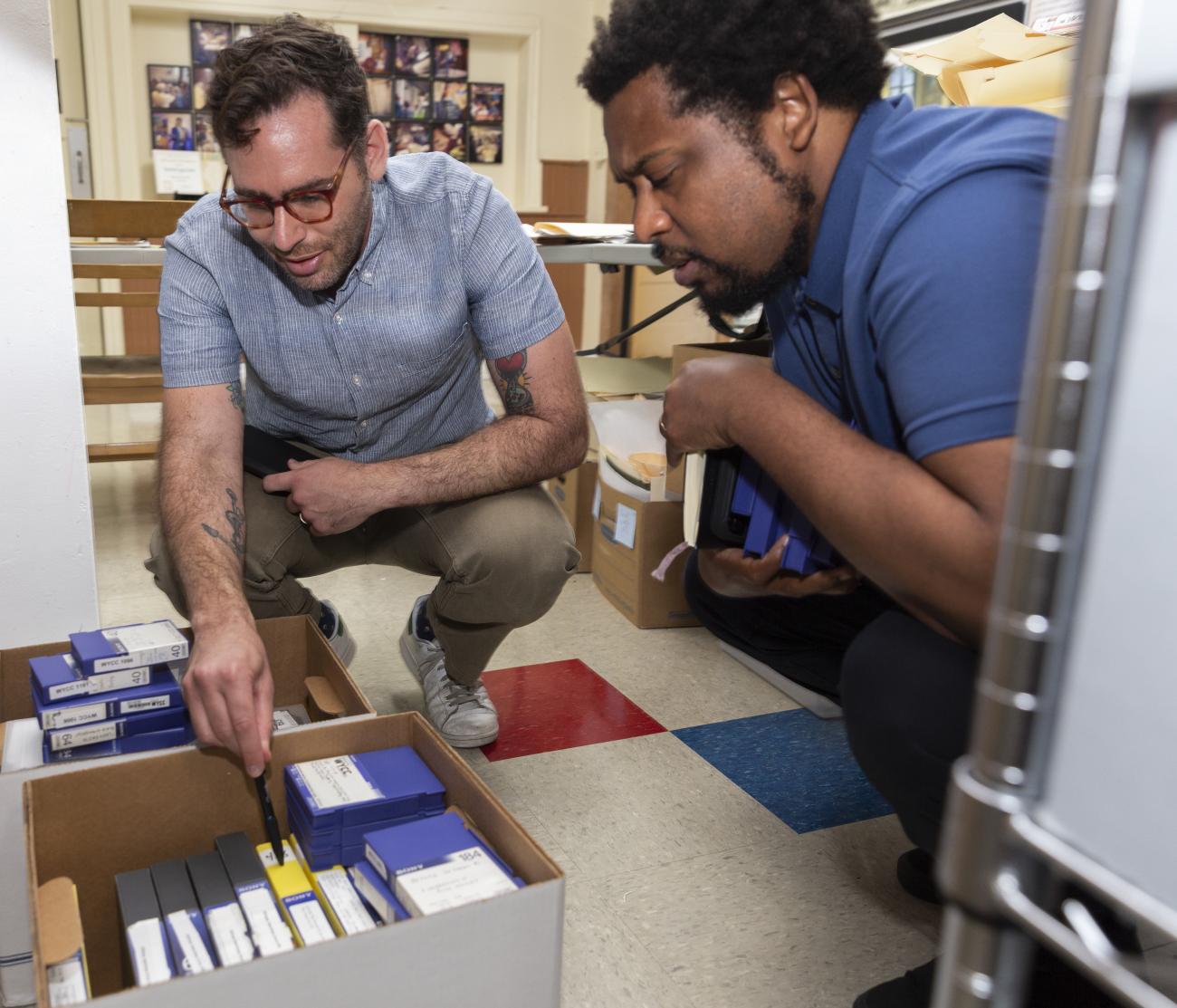 AJ Lawrence and Sterling Warren hunting for visual media
A wealth of materials in the Shorefront's archives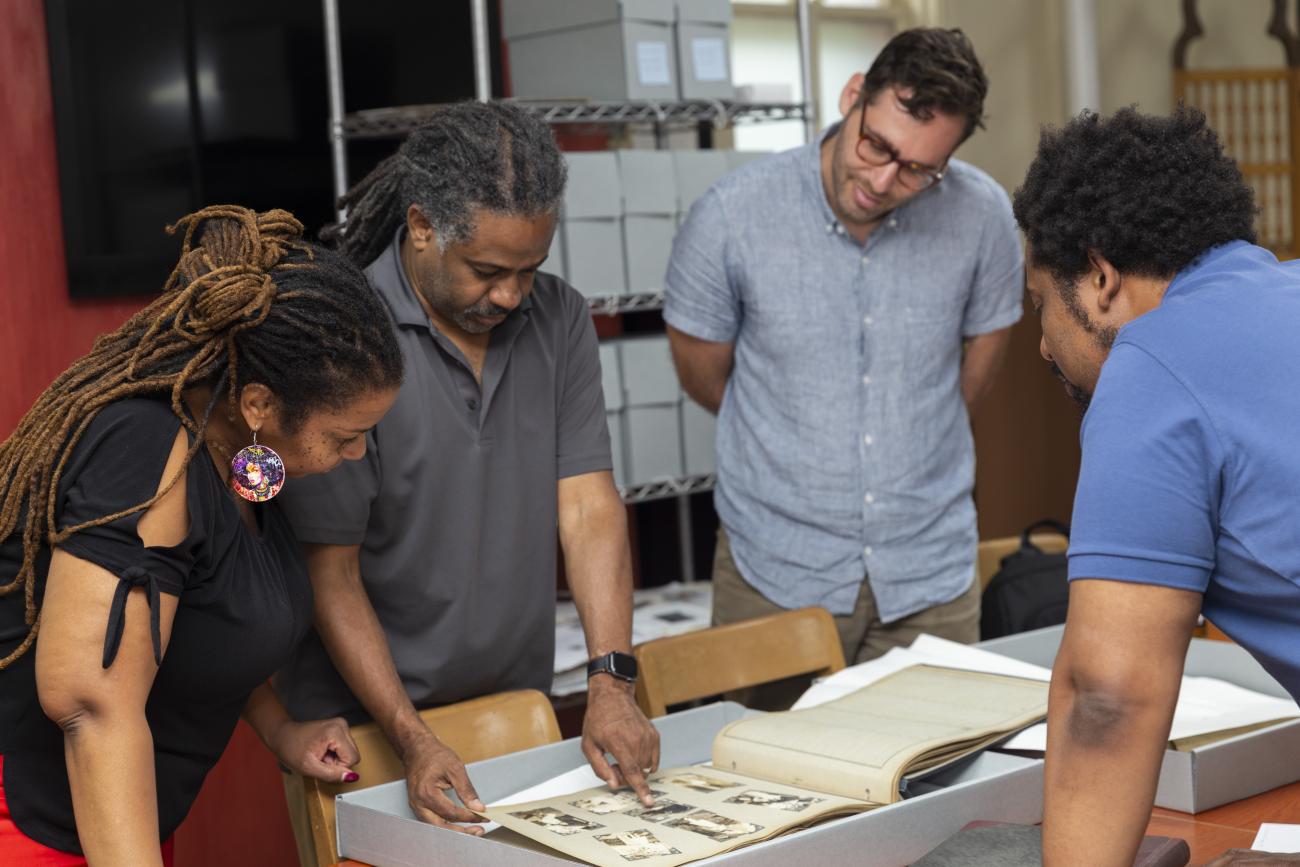 Every object tells a story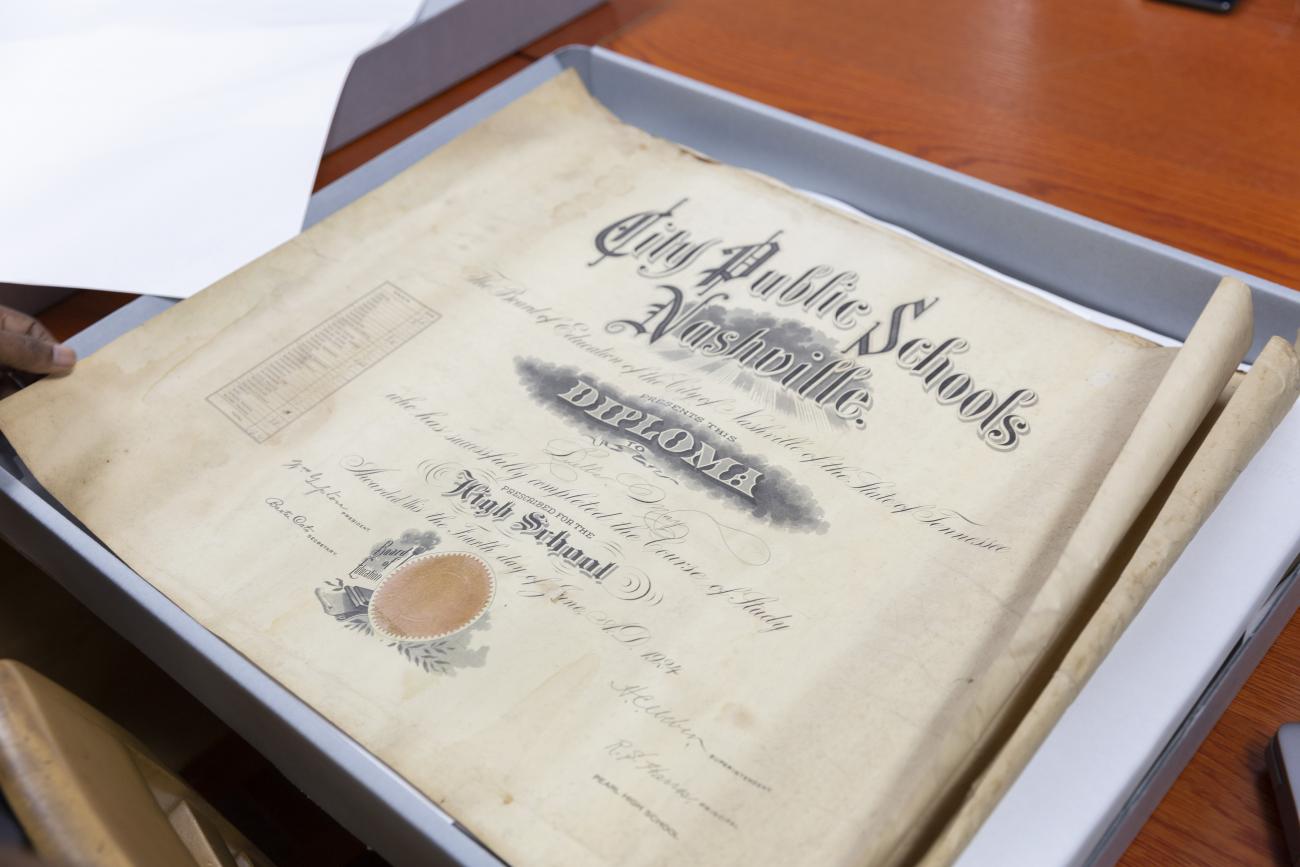 The raw material for future knowledge production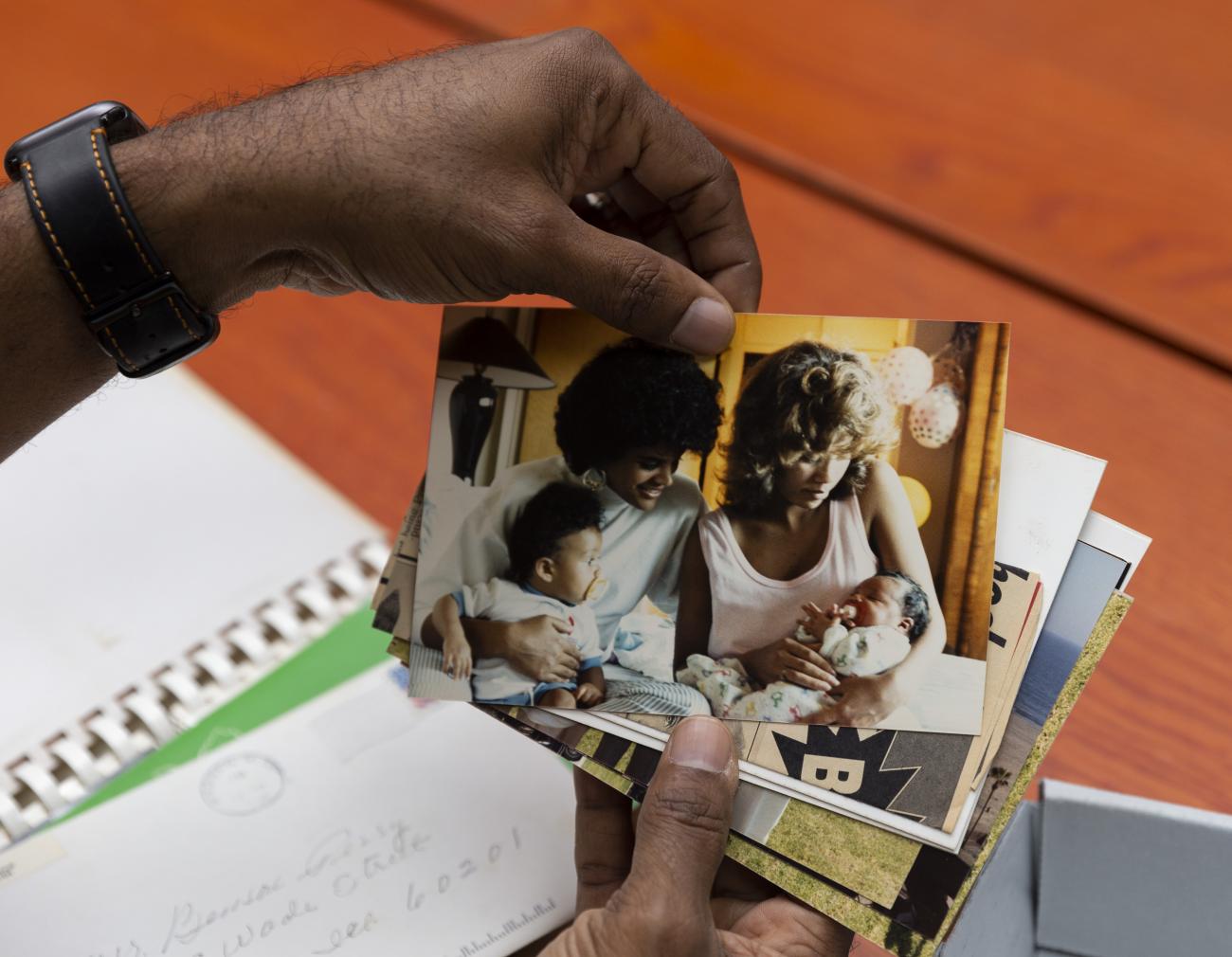 1,000 words.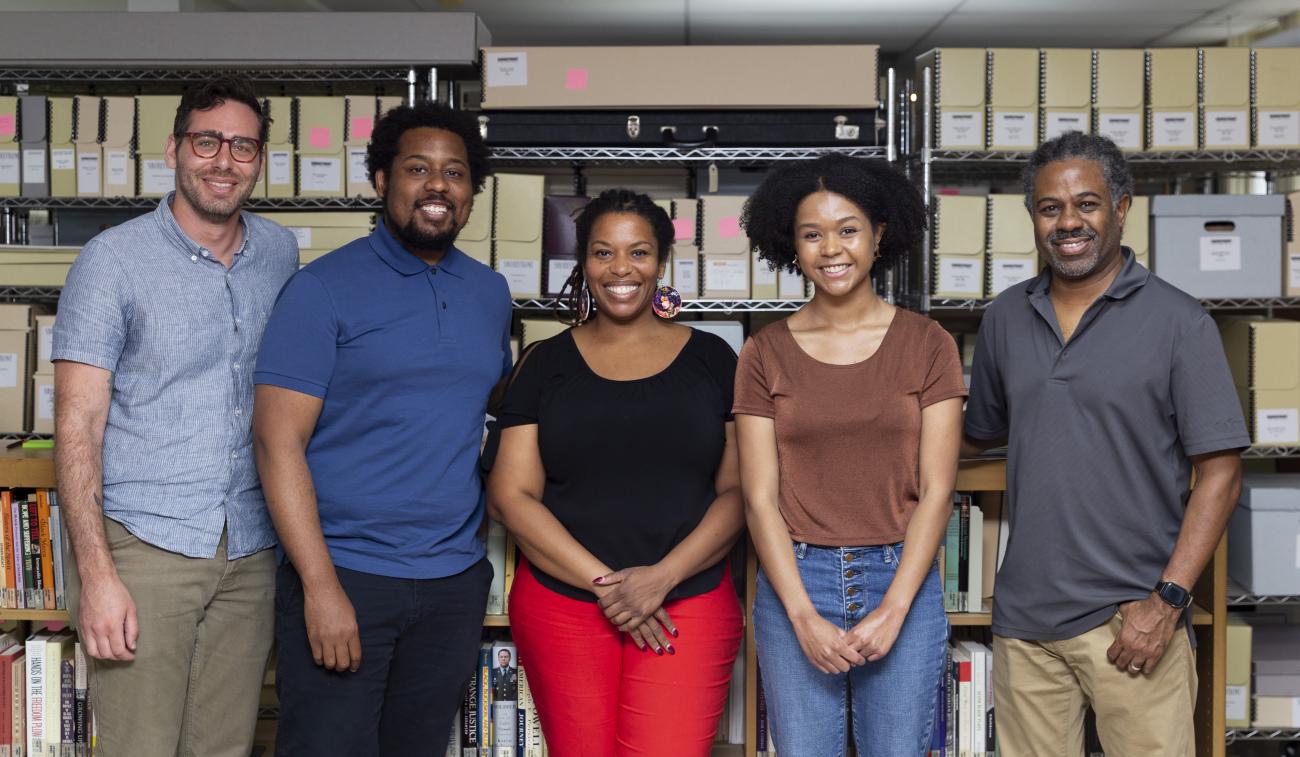 Community in action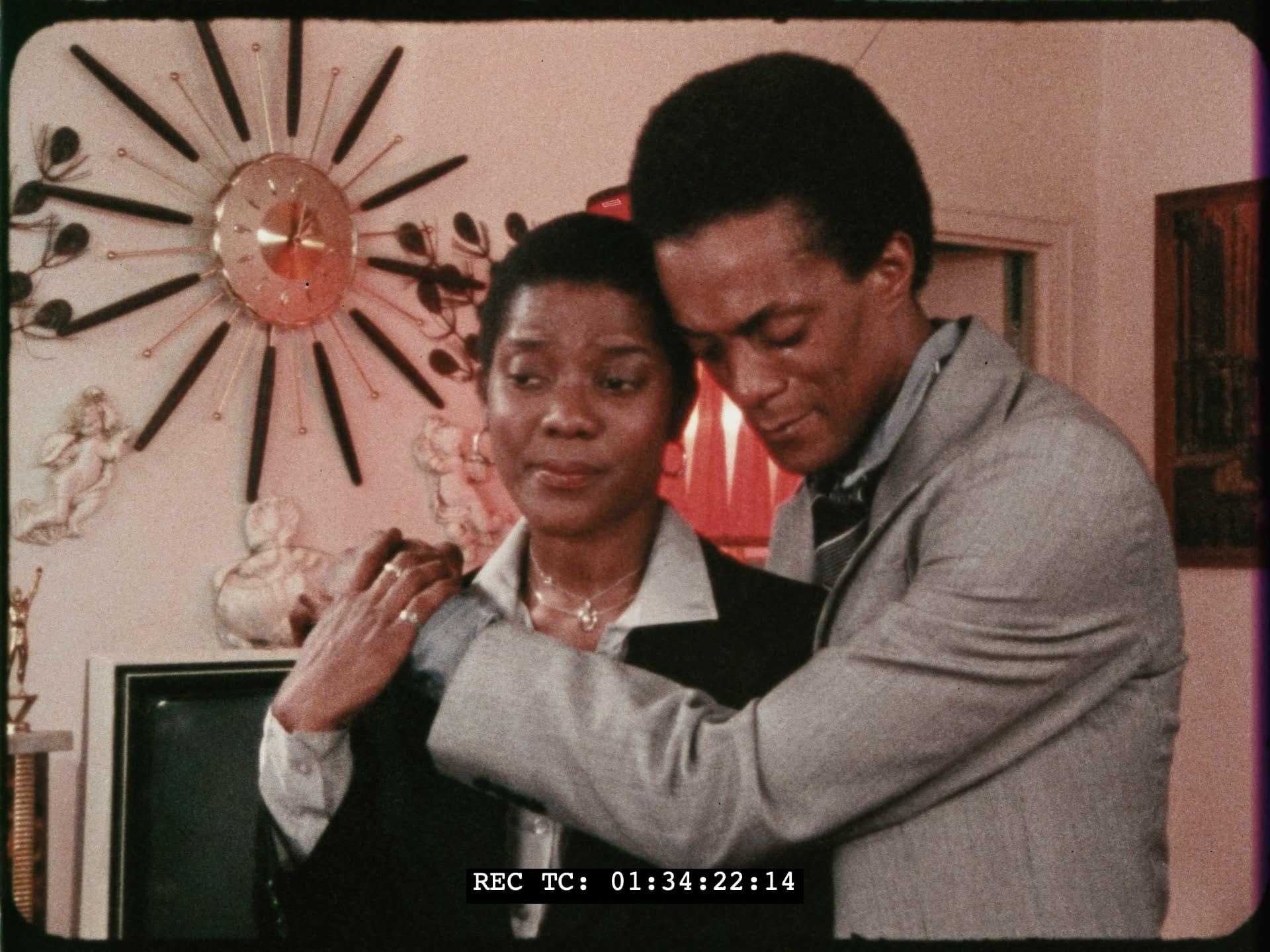 The Smith Center continues to fortify relationships with artists, historians, and collecting institutions across the country, collaborating to digitize and expand access to vulnerable collections related to the African American experience.
Our most recent project is the digitization of pioneering director Jessie Maple's 1981 film, Will.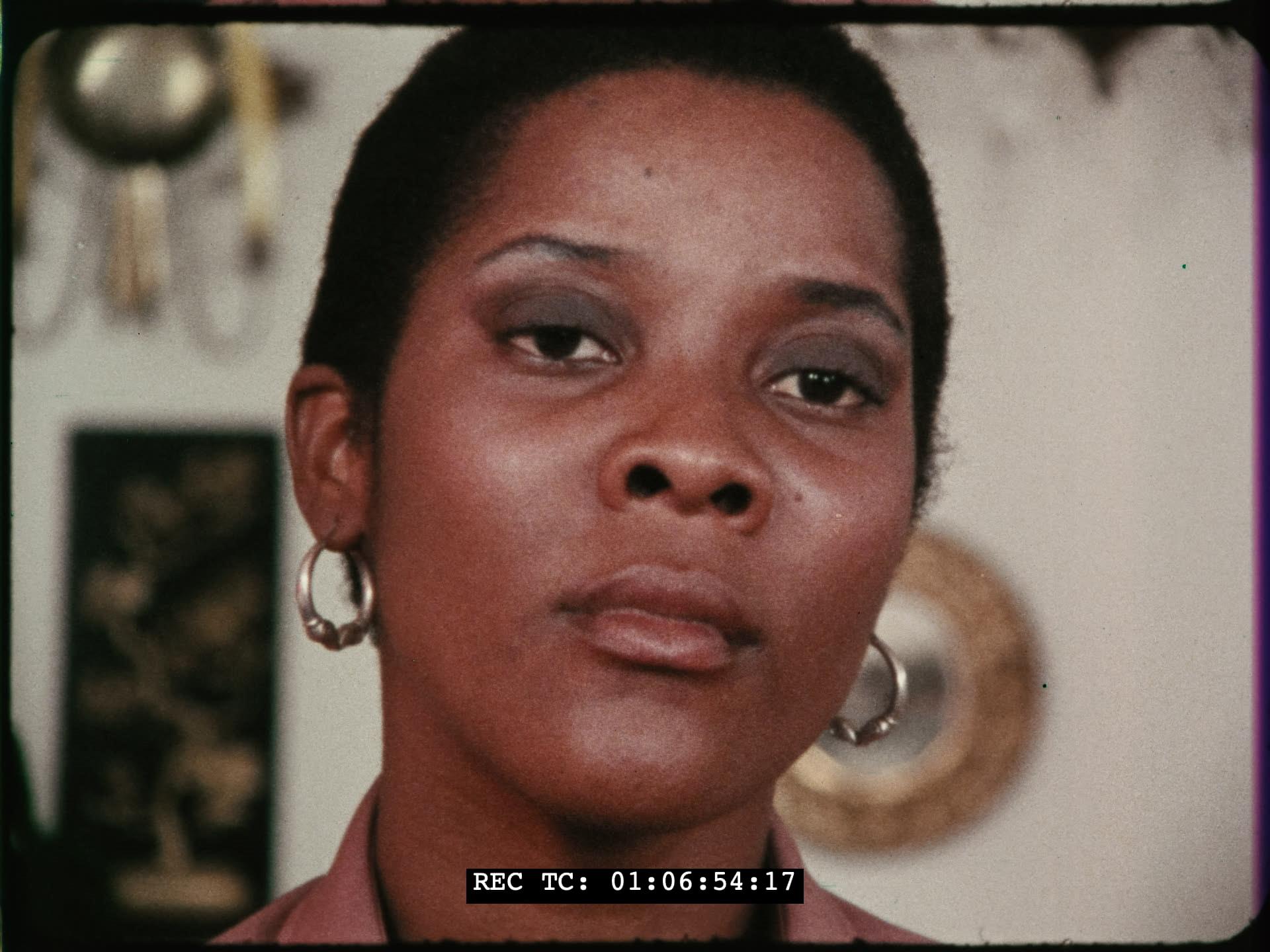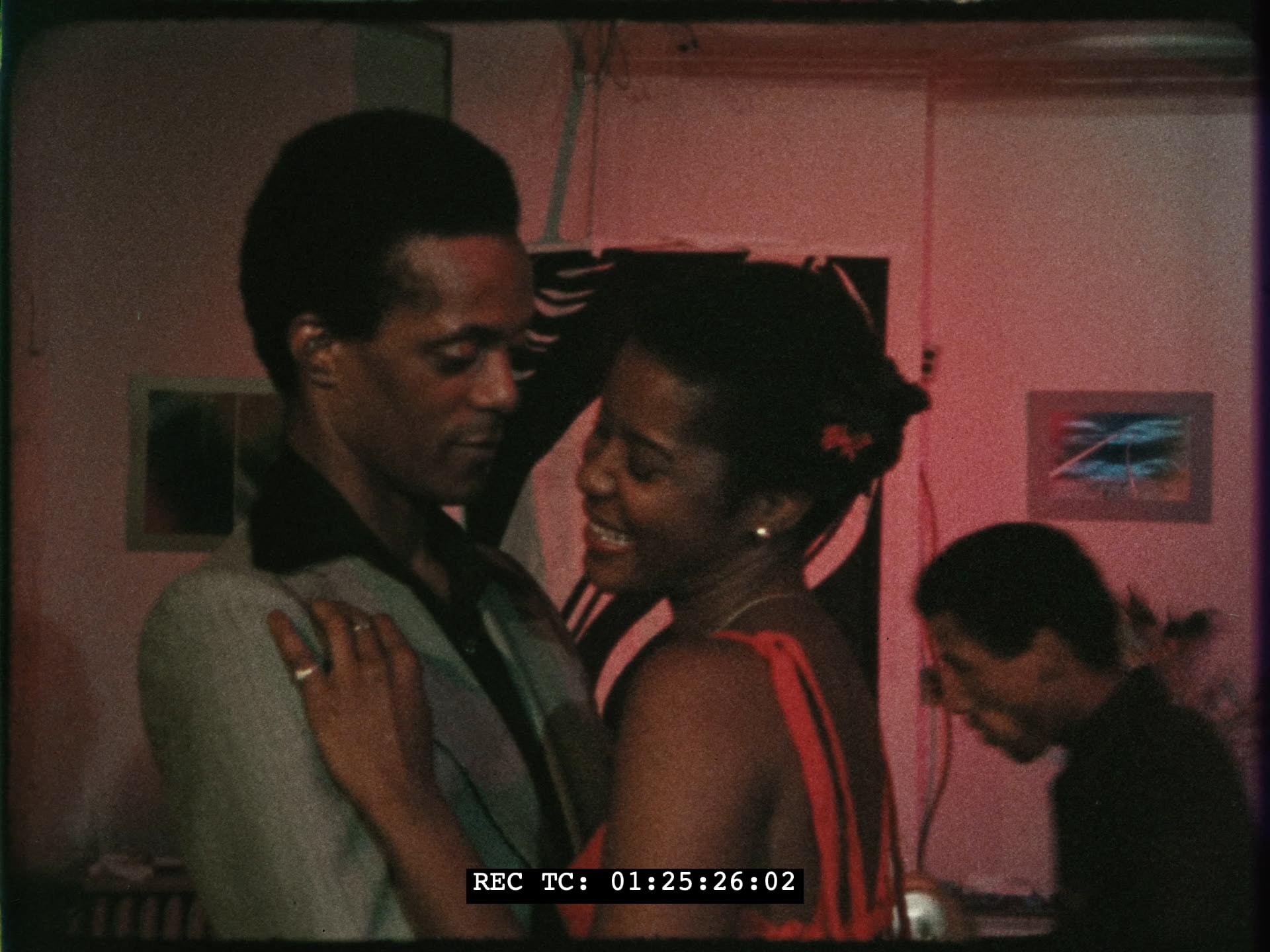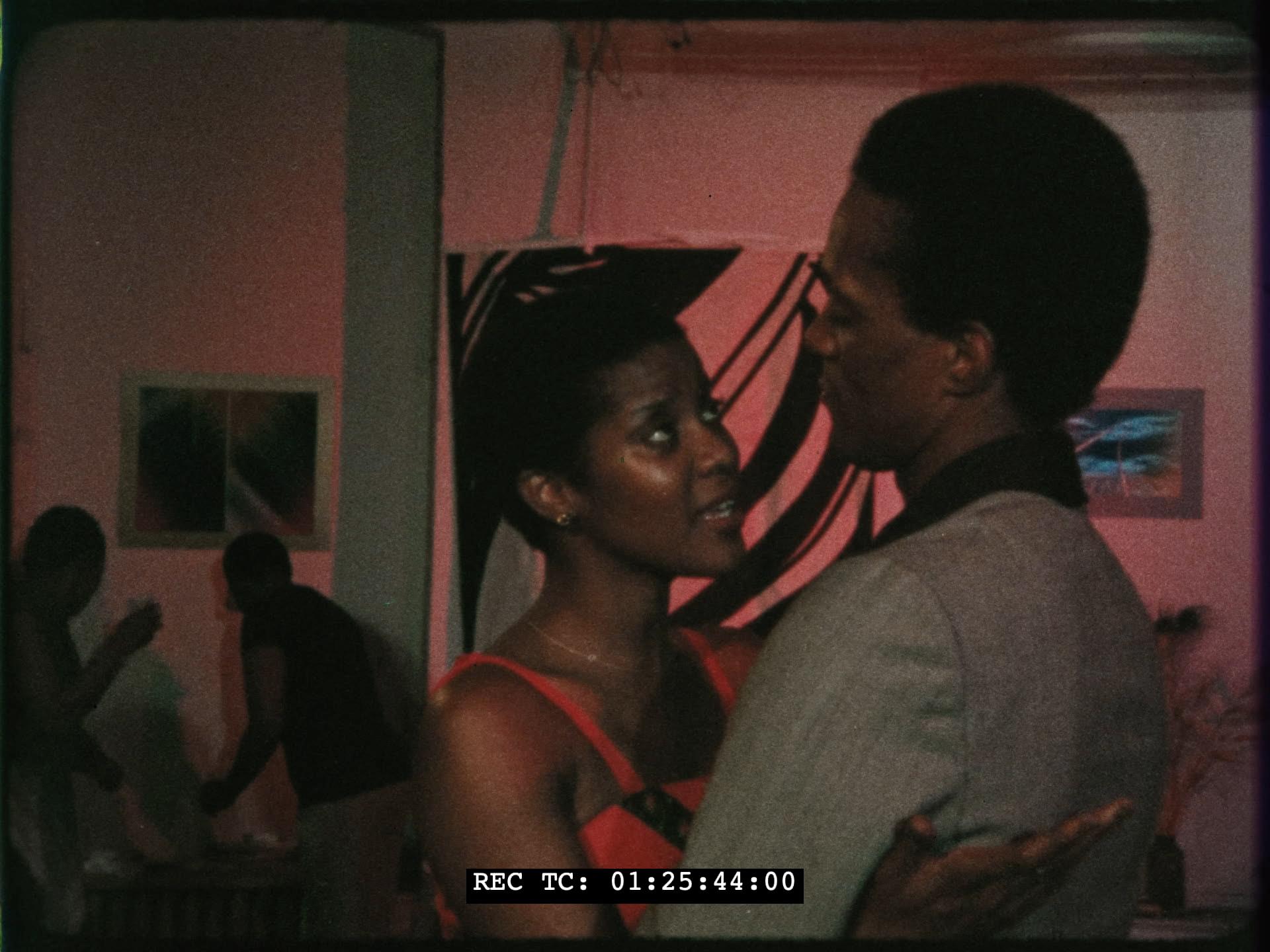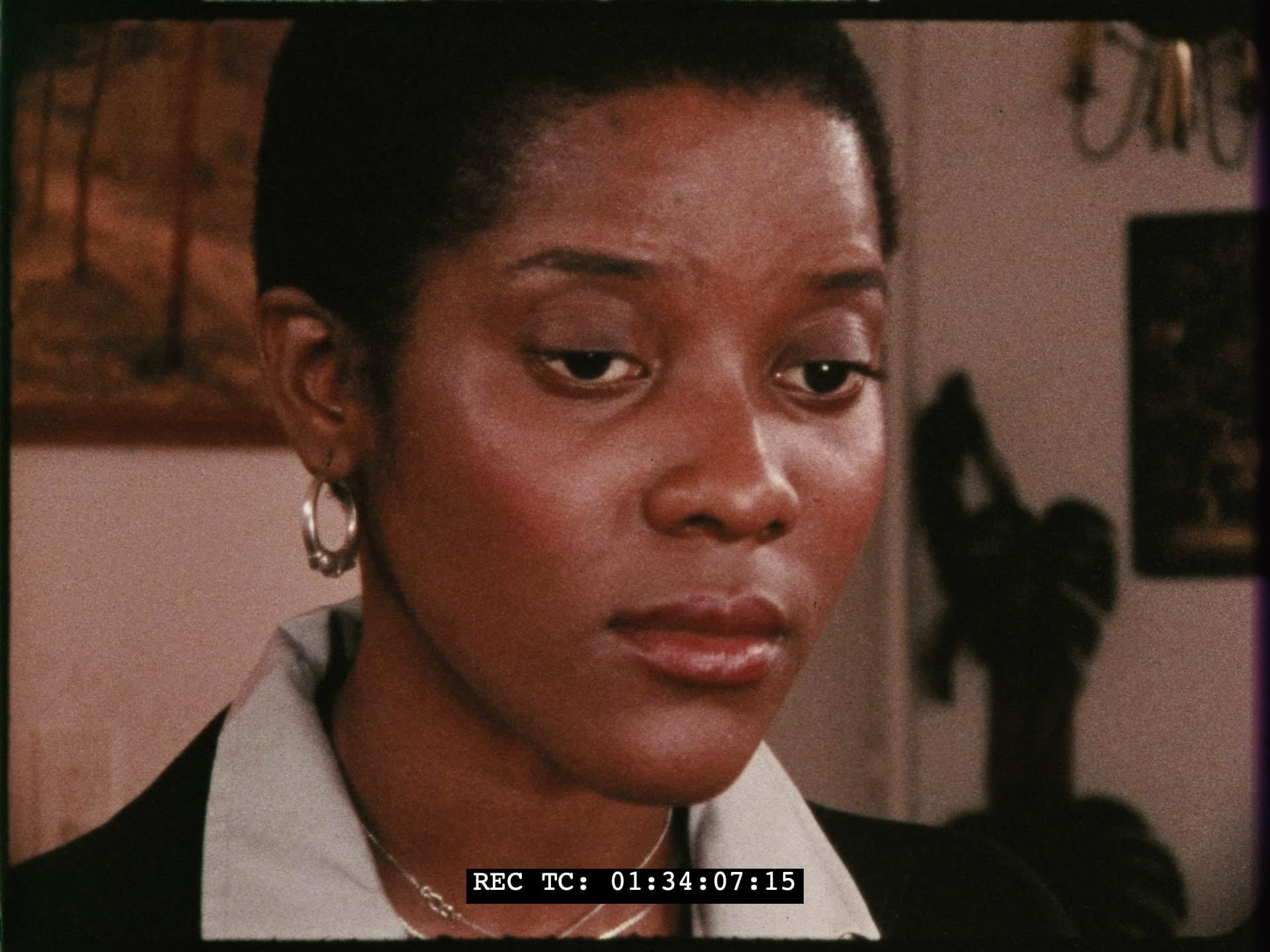 Visit Our Other Initiatives
_