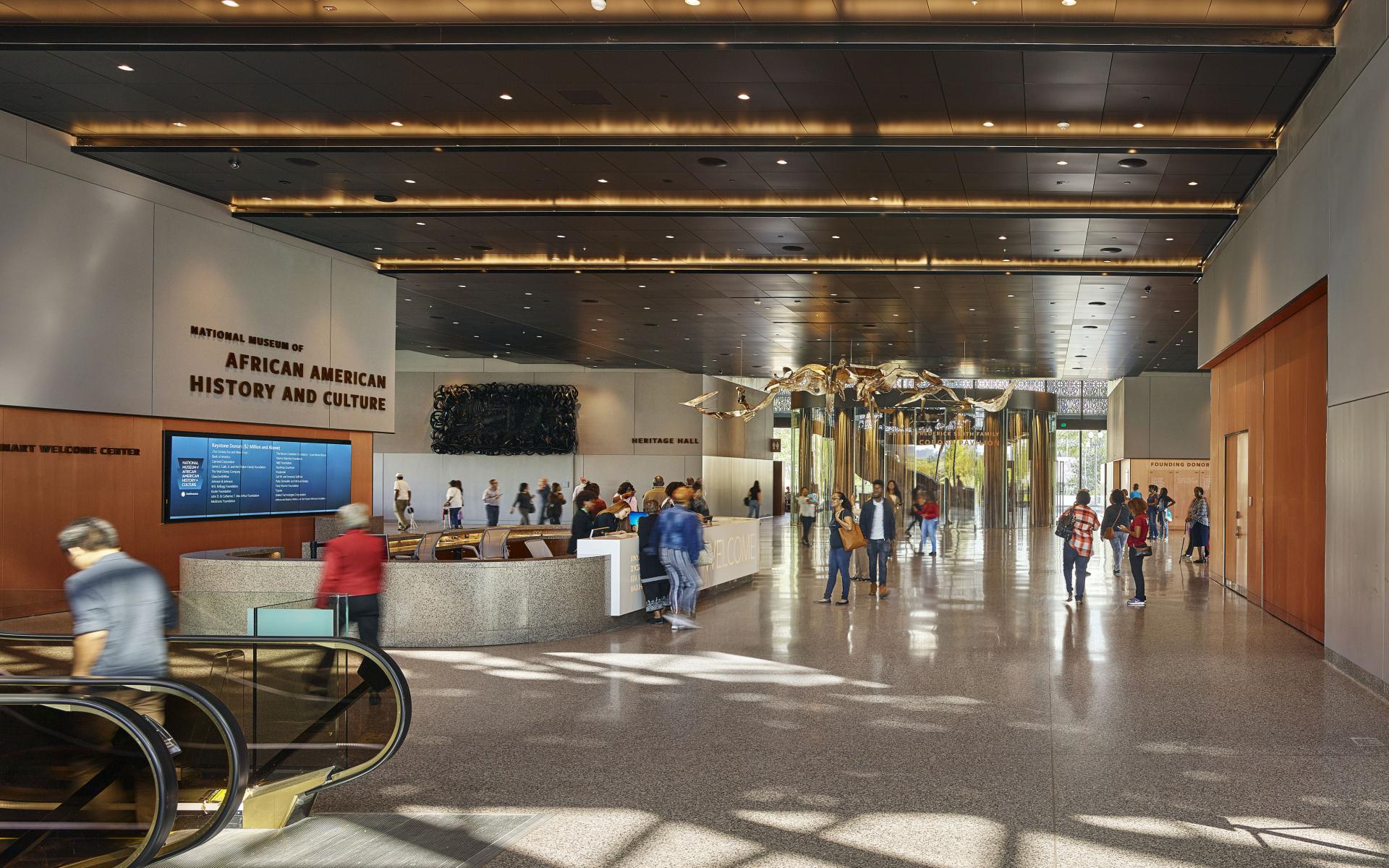 The National Museum of African American History and Culture is now open to the public. As we gradually reopen the museum, we're putting safety first with enhanced measures in place to ensure the safety and well-being of visitors, volunteers and staff. Free timed-entry passes are required for entry.
Beginning Friday, December 31, the North Entry, All Second Floor spaces, and Taking the Stage (L4) will be closed for up to two weeks.
Updated Safety Measures for Sweet Home Cafe
Beginning January 22: visitors to the Cafe who are 12 and older must show proof of having had at least one dose of a COVID-19 vaccine.
Beginning February 15: visitors to the Cafe who are 12 and older must show proof of full vaccination: one or two doses depending on the type of vaccine and a photo ID.
COVID-19 is an extremely contagious disease that is believed to mainly spread from person-to-person contact. The Smithsonian is doing its part to mitigate transmission intensity, and we ask you, our visitors, to do the same and help us reduce the spread of COVID-19.  Despite, our best efforts, the risk of contracting COVID-19 could increase by visiting the Smithsonian. By visiting the Smithsonian, you voluntarily assume all risks related to exposure to COVID-19.   
The Smithsonian reserves the right to modify its hours of operations, capacity, or visitor guidelines as circumstances require and to deny entry or access to any person who fails to follow these guidelines or whose conduct puts Smithsonian staff, visitors, or property at risk.