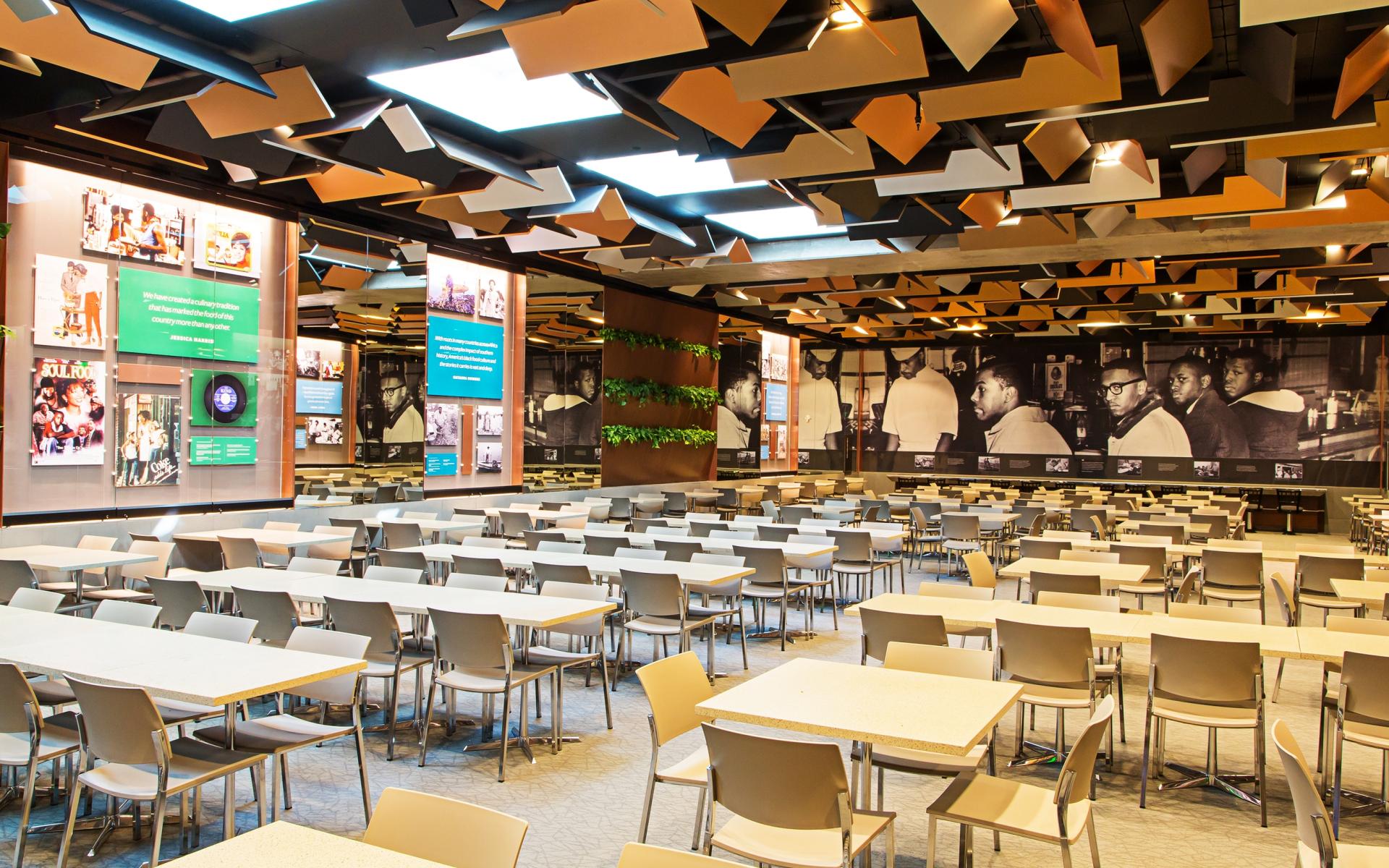 Sweet Home Café, housed in the National Museum of African American History and Culture, is the newest dining experience at a Smithsonian museum.
Sweet Home Café is temporarily serving a limited menu.
Managed as a joint venture by Thompson Hospitality and Restaurant Associates, Sweet Home Café showcases the rich culture and history of the African American people with traditional, authentic offerings as well as present-day food traditions.
Sweet Home Café uses the very best version of classic dishes and employs a high degree of from-scratch cooking with locally-sourced ingredients. Four distinct stations each tell the story of the regional offerings.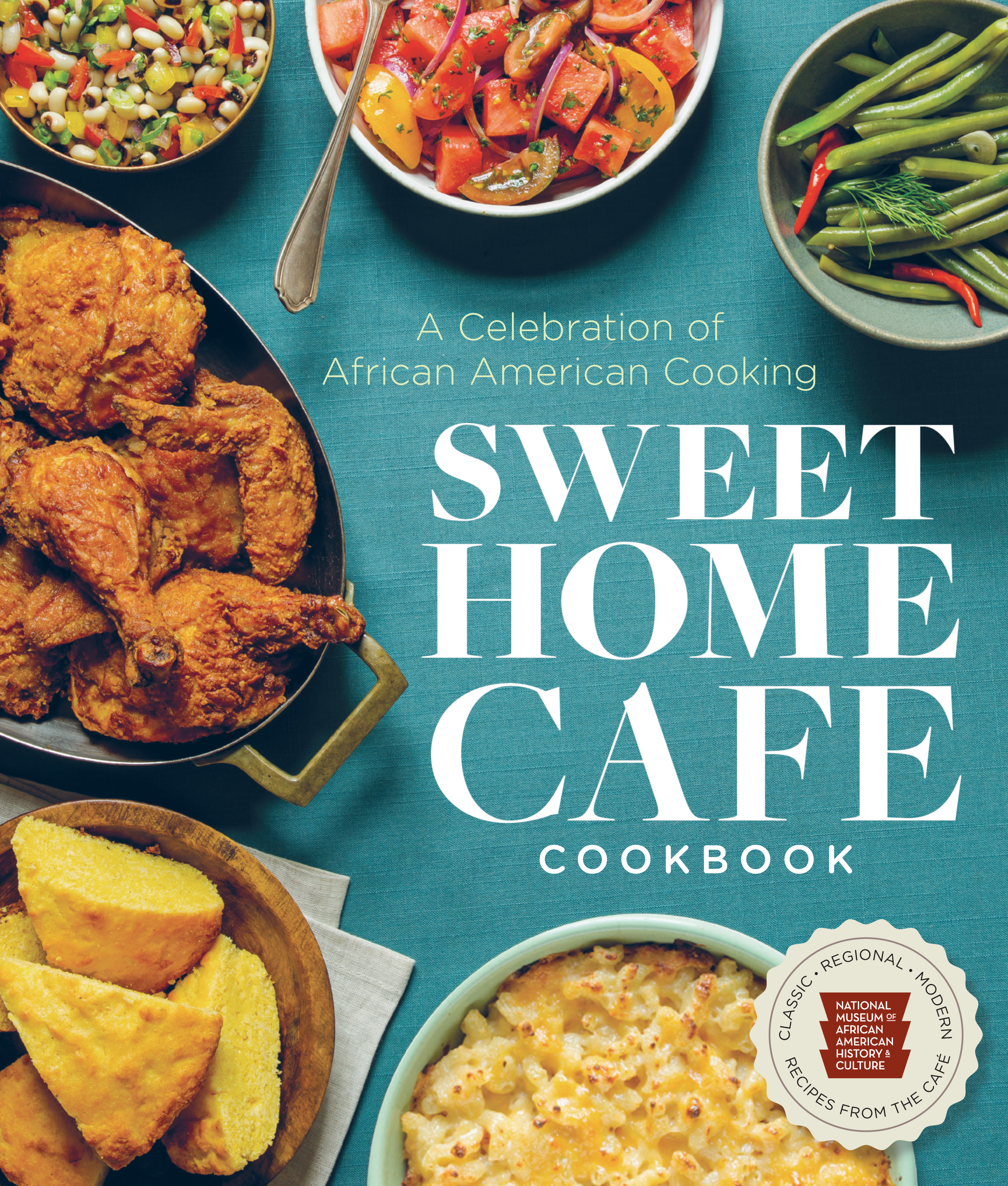 Feature Station
The Agricultural South
The South has always been our country's breadbasket. The long growing season has established it as an agricultural powerhouse. Products such as corn, stone ground grits, Virginia ham, pecans and peaches have become staples of the American diet.
Hours
11:00 a.m. – 3:00 p.m.
on days the museum is open to the public
Contact
Seating is on a first-come, first-served walk in basis. No reservations accepted. 
Entrée prices
$8 – $18
Seating Capacity
235
Square Footage
Approx. 12,000 square feet (dining and kitchen)
Supervising Chef
Albert Lukas
Executive Chef
Ramin Coles
Special Recognition
The research and writings of culinary leader Jessica B. Harris, Ph.D. were essential to the development of this project.
Awards
2019 James Beard Foundation Awards Nominee Best American Cookbook
2018 Food & Wine Best Cookbook (Fall)
2017 James Beard Foundation Awards Semifinalist Best New Restaurant
Allergies
The café encourages visitors with allergies to ask management for guidance/assistance in selecting menu items and to consult the allergy signage where posted. Due to the high volume of visitors, the café is unable to accommodate preparing individual meals during normal operations.
We handle and prepare egg, milk, wheat, shellfish, fish, soy, peanut, tree nut products, and other potential allergens in the food production areas of our facility. 
Please ask for management's assistance to help guide you in your dining selections. 
Sweet Home Basics
No outside food or drink is permitted. Food purchased in the café may not be consumed elsewhere in the museum. Refunds may not be given for food items unable to be taken to go.