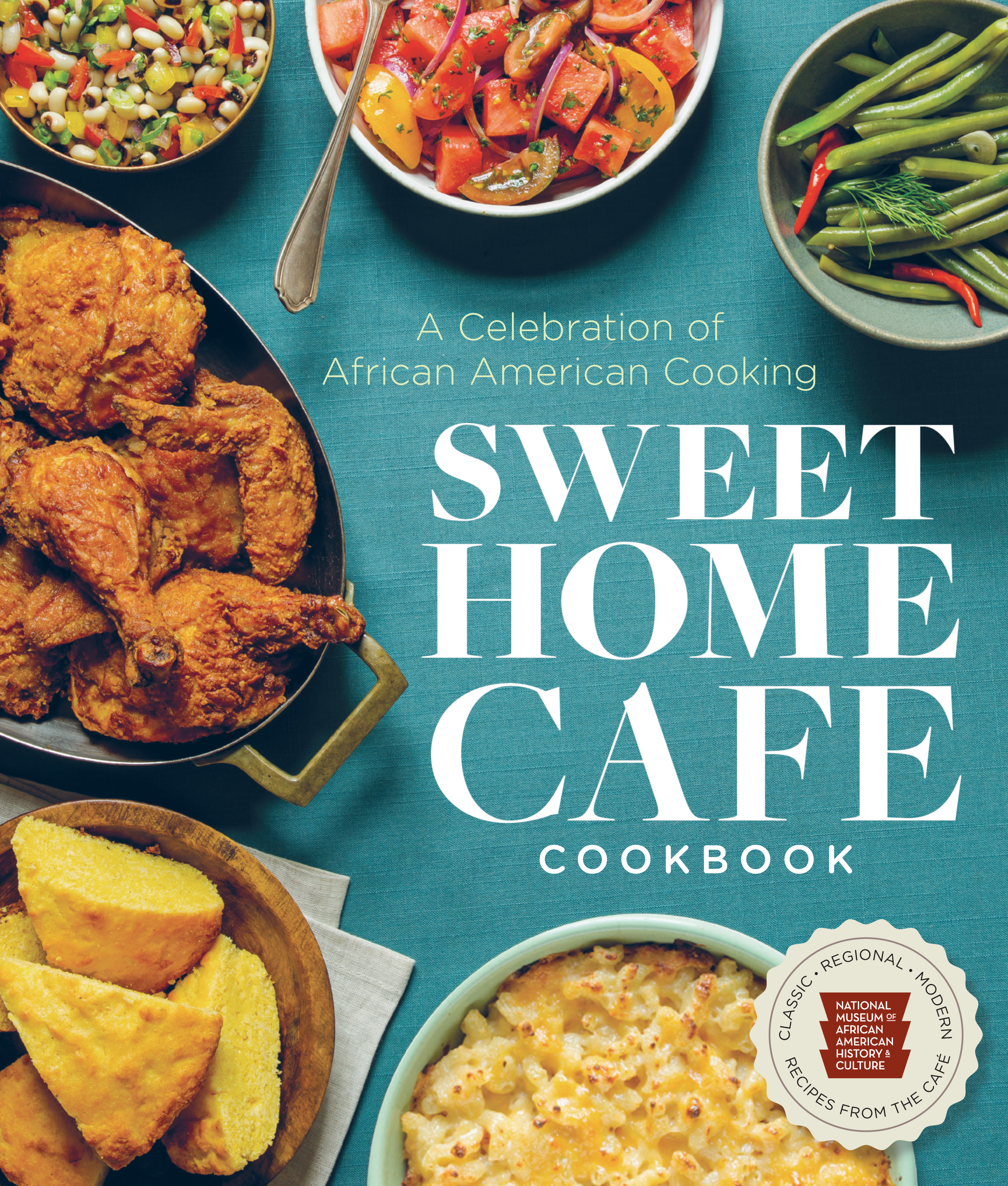 Sweet Home Café, housed in the National Museum of African American History and Culture, is the newest dining experience at a Smithsonian museum.
Managed as a joint venture by Thompson Hospitality and Restaurant Associates, with celebrity chef Carla Hall as the culinary ambassador, Sweet Home Café showcases the rich culture and history of the African American people with traditional, authentic offerings as well as present-day food traditions.
Behind Executive Chef Jerome Grant, Sweet Home Café uses the very best version of classic dishes and employs a high degree of from-scratch cooking with locally-sourced ingredients. Four distinct stations each tell the story of the regional offerings.
Hours
10:00 a.m. – 5:00 p.m. every day except December 25th, serving lunch between 11:00 a.m. – 3:00 p.m.
Contact
Seating is on a first-come, first-served walk in basis. No reservations accepted.
Entrée prices
$8 – $18
Seating Capacity
400
Square Footage
Approx. 12,000 square feet (dining and kitchen)
Executive Chef
Jerome Grant
Supervising Chef
Albert Lukas
Special Recognition
The research and writings of culinary leader Jessica B. Harris, Ph.D. were essential to the development of this project.
Allergies
The cafe encourages visitors with allergies to ask management for guidance/assistance in selecting menu items and to consult the allergy signage where posted. Due to the high volume of visitors, the cafe is unable to accommodate preparing individual meals during normal operations.
We handle and prepare egg, milk, wheat, shellfish, fish, soy, peanut, tree nut products, and other potential allergens in the food production areas of our facility.
Please ask for management's assistance to help guide you in your dining selections.
No outside food and drink is permitted in Sweet Home Café. Food purchased in the café may not be consumed in other areas of the Museum. Refunds may not be given for food items unable to be taken to go.
A Prince George's County native and graduate of the Pennsylvania Culinary Institute in Pittsburgh, Pa., Chef Grant began his culinary career at a young age, working with his mother at Andrews Air Force Base Officer's Club. His skills were further sharpened in the Virgin Islands where he was awarded "Best New Chef in St. Croix." After returning to Washington, DC, Chef Grant was tapped as executive chef at the Mitsitam Native Foods Café at the Smithsonian's National Museum of the American Indian. He was a critical part of the culinary team at the Mitsitam Café that won the 2012 RAMMY for Best Casual Restaurant.
Carla Hall is a co-host of ABC's Emmy Award-winning, popular lifestyle series "The Chew." Hall is best known as a competitor on Bravo's "Top Chef" and "Top Chef: All Stars," where she won over audiences with her fun catch phrase, "Hootie Hoo," and her philosophy to always cook with love. Carla's approach to cooking blends her classic French training and Southern upbringing for a twist on traditional favorites. She is committed to health and balance in everyday living.
Carla Hall's Southern Kitchen, the chef's first restaurant, opened in June 2016. The restaurant features iconic Nashville Hot Chicken and southern sides, which are anchored by Hall's family recipes and perfected with her personal touches. Her cookbooks are "Carla's Comfort Food: Favorite Dishes from Around the World" and "Cooking with Love: Comfort Food That Hugs You."
A native of Nashville, Tenn., Hall received a degree in accounting from Howard University, but traveling through Europe awakened her passion for food and inspired a new career path. She attended L'Academie de Cuisine in Maryland where she completed her culinary training, going on to work as a sous chef at the Henley Park Hotel in Washington, DC. She also served as executive chef at both The State Plaza Hotel and The Washington Club, and has taught classes at CulinAerie, Sur la Table and her alma mater, L'Academie de Cuisine.
Carla is also active with a number of charities and not-for-profit organizations that reflect her passion for causes close to her heart. She serves as a board member for the Pajama Program and GenYouth. Carla also actively works with Chef Jose Andres' World Central Kitchen Chef Network, DC Central Kitchen, the USO, St. Jude Children's Research Hospital, Feeding America, WCR (Women Chefs and Restaurateurs) and she serves on the advisory boards for the Edible Academy for the New York Botanical Gardens and for the Food and Finance High School in New York City. She lives in Washington, DC with her husband Matthew Lyons.