Whitfield Lovell
(b. 1959)
Whitfield Lovell (b. 1959) is a contemporary artist known primarily for his drawings based on found images of African American individuals from the first half of the 20th century.
Lovell was born in the Bronx, New York. His father's family was from Barbados and his mother was from the southern United States. Lovell attended the High School of Music and Art in New York. He later attended the Maryland Institute of Contemporary Art and Parsons School of Design before receiving a BFA from Cooper Union in 1981.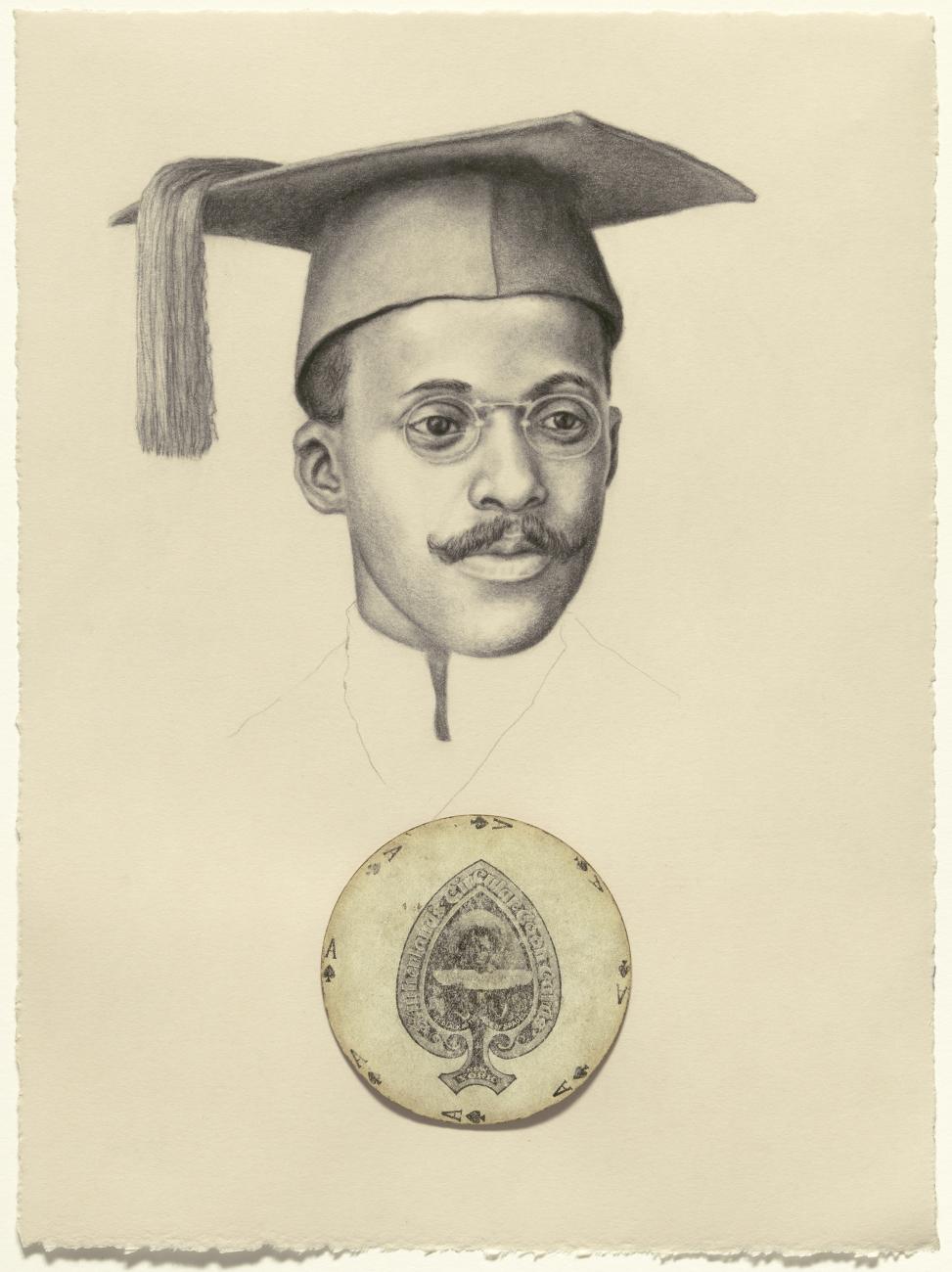 Works by Lovell are featured in major museum collections including The Whitney Museum of American Art, the Smithsonian American Art Museum, The Brooklyn Museum, The Studio Museum in Harlem, and the Seattle Art Museum. He was awarded a MacArthur Genius Grant in 2007.
Lovell currently resides with his long-term partner, artist Fred Wilson, in New York City. Lovell has often combined his portraits with found objects. In a series in the NMAAHC collection, each of his 54 keenly rendered charcoal portraits—both probing and elegant—is paired with one of 54 round playing cards (a deck of 52 plus two jokers).